What Is CSS?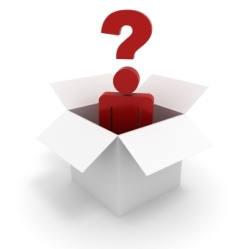 This post is part of the weekly Q&A section. Just use the contact form if you want to submit a question.
Destination Infinity asked:
What is this CSS and why should some one edit it?
CSS is the acronym for Cascading Style Sheets, and it is a language used to style web pages written in HTML and XHTML. In other words, with CSS stylesheets you can specify the colors, spacing, fonts and other design elements for all or some HTML pages inside a website.
CSS was developed to separate the content of the document (i.e. the information itself) from its presentation. This separation is beneficial both for web publishers and for the end user.
For web publishers, it becomes much easier to create tableless designs and to have a consistent look across different pages. Using just HTML, for example, you would need to specify your fonts, colors and spacing on every single page of your website. Imagine if we were talking about hundreds of pages. It would become time consuming to create all of them with the same design elements, and virtually impossible to make quick layout changes after that.
Using CSS, on the other hand, you would specify all your design elements on the stylesheet (usually called style.css), and the browser would refer to that document when displaying your HTML pages to know what color, fonts and spacing it should use.
As a consequence, it becomes much easier to make design changes, too. You would just need to tweak the CSS stylesheet to change a specific element, say the color of your links or the size of the H1 titles, across all your website pages.
The advantage for the end user, on the other hand, comes from the fact that CSS enables the same page to be displayed in different styles. It becomes possible therefore to have a version of your site for people that will access it on a computer monitor and another version for people that want to print it out.
Now the reader also asked about "why one should edit the CSS." Well, provided you used a CSS based design, you should edit it whenever you want to make changes on your design. Suppose you have a WordPress blog, and you want to increase the size of your font, or perhaps align your logo slightly to the left.
You would need to log into your control panel, then choose "Design," then "Theme editor." and then you would need to edit the style.css file.
That is the stylesheet of your blog, and it controls all the design elements. If your theme was coded properly, it should be easy to understand what code is controlling what element, and within minutes you will be able to navigate around. Sometimes you will need to go with trial and error too, but as long as you keep a backup file, there is nothing wrong with that.
Browse all articles on the Q & A category
18 Responses to "What Is CSS?"
medyum

Great post! I found it very helpful, and I believe many other people share my opinion. From my perspective this is not "too basic" and I would appreciate more articles such as this one.

Kiruthika

I cant able to get the center alignment using text-align:center..in CSS in html page..
Give me ur suggestion and tell me some alternate solution….

BLOGBOOZE

It was a good way to learn about CSS as i'm not much familiar with the web designing techniques. But you should have add some more links to learn about CSS. Anyway nice article!!

Destination Infinity

Hi Daniel,

Thanks for answering this question. Now I have an idea. You are right when you said that there are all kind of people visiting your site. In fact, in one Q&A, when you answered to my question on linking a webpage by using the 'chain' button in the editor, that was the time I learnt about it! Before that I thought that some big code needs to be written for linking a webpage! So, do answer the basic questions as well as exploring simple topics. Thanks,

Destination Infinity

Marija

Great post! I found it very helpful, and I believe many other people share my opinion. From my perspective this is not "too basic" and I would appreciate more articles such as this one.

I agree with Ben: "You could have actually shown steps on how to change colors, fonts, etc." That's a nice tip for some future post.

Himanshu

Like everyone I am also very much familiar with CSS but would definitely love to know the new features of CSS3 in comparison with the older versions.

Q1: I've heard from some SEO experts that you should make your keywords bold in your posts as it'll be better for SERPs. How far is this true ?

Q2: Does submission of Blog to directories or submitting articles helps in generating some extra traffic. If yes, then can you please list out some good article submission directories ?

johnsmith

Good info. I learned a lot that i didnt know

Suresh

I will be very glad if you publish a series on how to install a word press blog at a remote server,how to update posts on it,how to optimize the blog,how to implement and optimize adsence ,SEO in it ……

By the by which platform blogger or word press is better in all the aspects ?

Are you experiencing any decrease in ad income during this rescission days ?

Ben

Good basic info on CSS since I'm sure a large percentage of non-technical people read your blog. You could have actually shown steps on how to change colors, fonts, etc. for those that do not have technical skills. Might be a future blog post.

Sushil

Dera Sir
The article was really informative. Though I knew basics of CSS but so much detail was not known to me. Thanks for info..

Pls next time tell—–what is technorati, reddit, stumbleupon etc. For what purpose these sites are there? how we can get any advantage from these sites?

Arun Basil Lal

I agree with Rarst, WordPress admin is not a good code editor.

For newbies who do a lot of trial and error sstuffs, the Firebug Firefox plugin is quite helpful. It lets you edit Pages in a WYSIWYG form, and the changes appear on the real pages in real time.

Check it out:

Daniel Scocco

@Rasrt, that is solid advice, it is easier indeed to make sure you won't break any tags with a code editor in your desktop.

If it is a small tweak though I think the web interface is fine.

Rarst

I advise agains trying to edit files in WordPress admin idea. Web browsers never meant to be code editors. 🙂

I often save one page of my blog for experimenting and work with CSS offline. Other good option is editing file on FTP (technically it's editing file synchronized to FTP) with Notepad++.

Daniel Scocco

@Arun and Basil, we have all sorts of readers, from beginners to advanced ones. It would be difficult to find a topic where everyone would benefit from.

I will try my best to, but sometimes I will inevitably need to answer basic questions.

But then again, now the topic of the Q&A is on the title of the post and on the RSS, so you can just skip it if you already know the answer, right?

Let me know, as I appreciate all feedback, even the negative one.

Arun Basil Lal

@ Ikki
Thanks for the support.

Daniel, I came back here to say sorry. I had missed that.
Sorry for the cross feedback, I know you will consider this for the greater good of the community

Cheers

Ikki at Bloggers blog

I agree with Arun Basil Lal here. While your intention is good and you actually provided a great answer to his question, this might be a bit too basic.

Sorry for the negative feedback, Daniel.

Arun Basil Lal

Daniel,

I think your idea to answer just one question is right, but when you choose the question make sure that everyone would benefit out of it.
This question is very general and the questioner could have found the answer just by googling it. I dont think that most of your readers would not know what CSS.
I hope you got the point.
Choose unique questions that only you can answer.

Try this:
Why are you not inserting adsense ads here? you could earn lots of money through adsense, then why not..? When should a blogger decide to include ads, from the start..? or when he has good no. of daily visitors..?

Cheers and Merry Christmas in advance.

Sean

Dear Daily blogger tips,

I recently have taking up a new intrests in music and in games and wish to start a blog on an aspects people tend to overlook for the more broad or general themes.

I have no scripting or HTML experience and want to get my blog up with custom theme, easy to use and easy to view for the readers.

Thus far i only heard of three blogger sites out there.
Blogger
Wordpress
Iweb

which would be a good one to use and start with and any general advise for beginners. i built websites before but mostly through dream weaver that normally does most of the work for you.
Comments are closed.