Poll: Do You Browse Regularly Using A Mobile Device?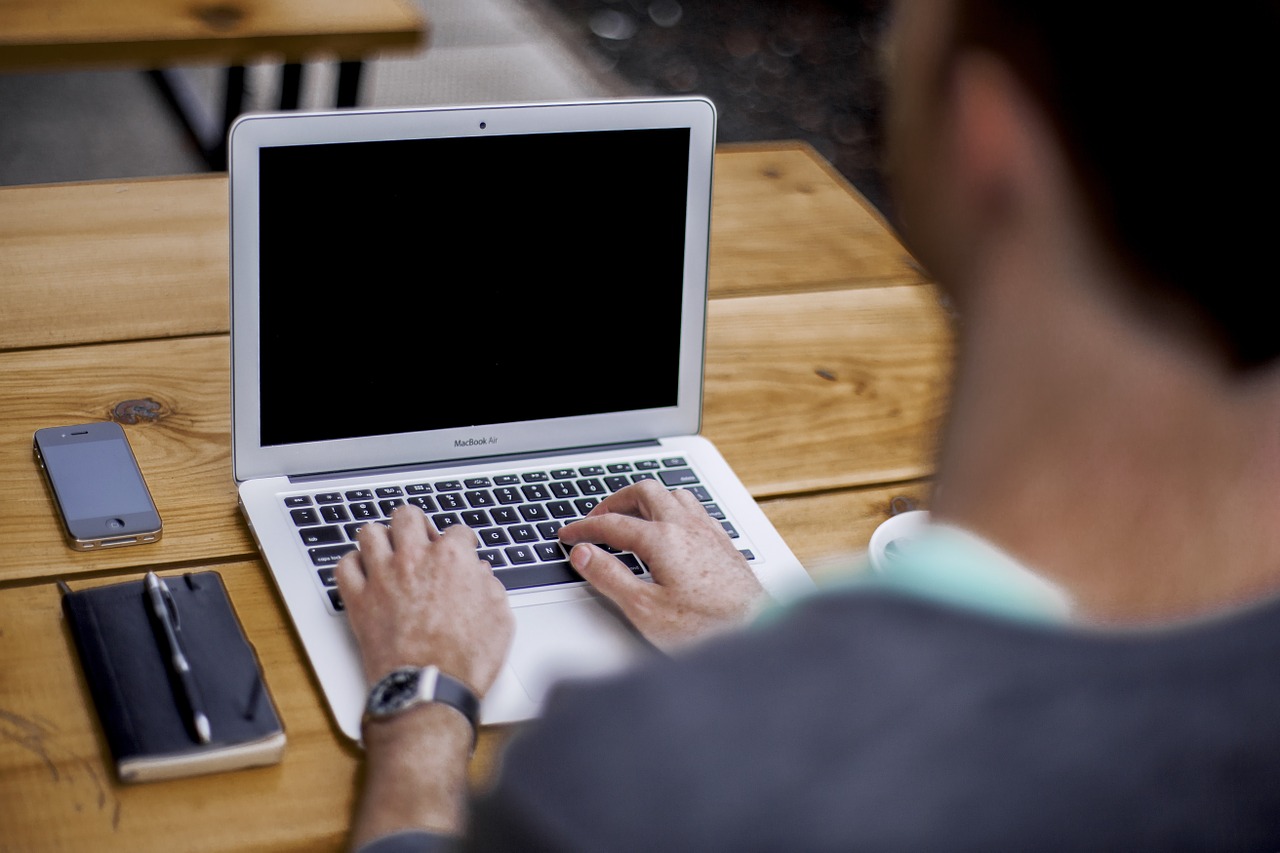 A couple of weeks ago a reader sent me an email saying I should create a mobile version of my website, because it was not looking very user friendly on his iPhone.
The issue caught my attention, and it made me curious to know what percentage of our readers regularly browse the web using a mobile device (hence the poll).
By the way, by regularly I mean pretty much daily, and not once in a while. The poll will run until next Wednesday, and I'll publish the results Thuesday.
Browse all articles on the Blog Design category
46 Responses to "Poll: Do You Browse Regularly Using A Mobile Device?"
Web Marketing Tips

so maximum people have started to using mobile handsets.

Thanks to the 3g and advance mobile phone.

Brett Anderson

I don't use mobile internet but I'm learning all I can. I find this all very fascinating and I'm always trying to keep up with technology.

ArchiVision Directory

My Google Analytics tells me that more and more Smart Phones are used for browsing the internet. It's a trend that keeps rising. Another little fact with big consequences is that most of the Africans going to use a Smartphone to be connected to the internet. They left a step: the computer, because it's too expensive and there was no infrastructure enough to get the internet all over the African Continent.

Web Marketing Tips

well i compare john chow and dailyblogtips on mobile phone.

John's text look big and clear whereas in dailyblogtips fonts are small and use zoom option.

Loading of dailyblogtips is faster than john's blog.

Robert @ Techinfo-4u.com

To be honest this site looks fine on my iPod Touch and HTC Desire
i think all smartphones these days have a good enough browser so nearly every site looks fine

Web Marketing Tips

yes i am also having same experince.

Just having issue with the texts. If daniel can do something with the texts than this will be great.

Rahul @ MazaKaro

not really , actually i use my pc all the time so this makes me not using mobile only in case i want to check an email or something !! :Ã 

Web Marketing Tips

if you are frequent traveller than you will have to think about a serious and smart phone with the good connectivity.

Mike @ Tech Toys and Gizmos

I do not use the mobile device as not all blogs are ready to be read in mobile devices just yet (in my opinion) I am sure it will change soon. For time being, it seems to be working for me. Do you use it?

Daniel Scocco

I don't either. I am in front of the PC all day long, so no need to 🙂

Web Marketing Tips

but daniel ypur readers do use mobile phone. So think about that.

Though i have good experince on your blog with my mobile phone.

Mike @ Blog Success

I am surprised at results, as I thought mobile user count might be higher than it is now. (as for now) but still there many who are using it. I do not use it often otherwise, I would be doing blogging from anywhere and I like to take break when I am out with friend or lunch dates. But, that is just me.

Web Marketing Tips

what if you are on the way or may be on traffic jam or may be when you are on tube rail.

This mobile browsing give us an option to utilise our full time.

Just try it and you will love it.

ThirdScreenMedia

Well it has been quoted many times (for about a year now) that within 5 years there will be more internet access from mobile devices than PC's. So getting ahead is never a bad option!

That said there are definitely sectors and website 'types' for which it is more important to be mobile friendly. Information services, Local area sites, banking, social networks, directories are all things that people are very likely to access while out and about. Probably less so blogs, and content rich articles such as this.

jason

I don't use mobile devices to browse blogs, but I do use a laptop, so I'm kind of halfway there. cheers!

Web Marketing Tips

you can not open your laptop every time. So i think mobile option will be a great option.

You are half way and we would love to see in our league. Lolllz

Tom | Oral Answers

Hey Daniel, Your site looks GREAT on the new iPhone's retina display. It has a 960 pixel wide resolution. Since DBT is only 980 pixels wide, it's barely scaled down.

I think it looks great and actually would prefer to have the full desktop version of any website when browsing on a mobile device since the navigation is familiar and you get to see everything.

I think that as the resolution of handsets increases, there really won't be much need to make a separate "mobile" version. As for the small text, people can always zoom in with a simple pinch.

Daniel Scocco

Thanks for the feedback.

Web Marketing Tips

yes this one looks great. Only one issue which i am facing is texts size. Apart from that speed is fine working great, looks great.

Stratman

I don't own an iPhone or a smartphone, just a simple Sony Ericsson W995 with its built-in browser or Opera Mini for Java platforms, therefore I seldom use it for browsing the web.

That said, I use my cellphone for browsing ONLY when I need to access information on the spot urgently and I don't have my laptop with me.

My blog is quite image oriented and I don't think anyone would peruse it using a mobile device, but it would be nice if I could find a way to convert it to mobile-friendly format without having to re-write the entire content.

Rob O.

I love my iPhone, but surfing on that thing is terribly painful on most sites. There are a few that're formatted specifically for that platform and work quite well, so maybe more will follow suit…

Web Marketing Tips

you should go for mobile phone compatiable.

As more and more your visitors will go for mobile phone surfing and you should prepare for that.

Winning Ideas

I browse web using my mobile at least 10 times a day. Daniel, your blog looks cool in handset 🙂

Daniel Scocco

Good to know 🙂

Web Marketing Tips

yes your blog need some kind of modification specially for the purpose of mobile look.

But yes your blog load faster compare to others blog.

Keith Davis

I never do but I notice that the yes vote is ahead of the no vote.

Web Marketing Tips

yes smart phones and fast connectivity makes it possible.

John Bakken

I do it several times every day, and i enjoy being able to do it, i like reading news and surfing the net while on the train, because there's not much else to do.

Web Marketing Tips

that is the best use of mobile phones and saving time.

Would love to know your mobile phone and browser?

Gary

Yeah, I browse using my phone everyday. It's often the first thing I do when I wake up in the morning.

Usually only a select few websites though – Facebook, Google Reader, BBC News, mostly.

Web Marketing Tips

well we generally use mobile phone when we are on move. Why do you use mobile phone in the morning, why not pc or mac ?

Manuel Perez

I dont like the way webpages look on the small screen. My eyes are bad enough as it is without me having to squint and check a website. I usually read your stuff via my PC via Google Reader. I am waiting to get an iPad and install Reeder so that I can get a larger screen and still have all the productivity as an iPhone.

Thanks for all the great posts!

Web Marketing Tips

yes ipad is the best option but this one will be bit big compare to mobile phones.

Ahsan

I only read your blog on my mobile using google reader.

Web Marketing Tips

which mobile phone you are using at the moment ?

Rison Simon

I mostly use my mobile for browsing. But I use opera mini and I think there is no need for a mobile version since the site already loads fast.

Rison Simon

I mostly use my mobile for browsing. But I use opera mini and I think there is on need for a mobile version since the site already loads fast.

Web Marketing Tips

i think browsing through mobile is one of the best way to utilise your time.

Jamaipanese

agreed @sleepless

Just check you visitor stats and you will know what percentage of your visitors browse with a mobile device. All capable stats services free or paid have that option

Daniel Scocco

AWStats tell me 0.2% of my visitors are coming from mobile devices, which is most likely wrong. GA probably does a good job, but I don't use that.

Web Marketing Tips

daniel why you are not using ga ?

Any special reason for that ?

David – The Diving Blog

A simple "yes" or "no" answer doesn't completely describe the situation, at least in terms of what I think you're interested in.

First, what do you mean by "browse"? If you mean it in the colloquial sense, as in "using the internet", then yes. If you mean it strictly as "survey casually", then no, I don't meander along the internet on my mobile device. I'm usually after something specific, yet often unimportant.

So while I do use the internet often, it isn't to read sites / blogs like these, although I will occasionally check out my RSS reader.

Web Marketing Tips

well all kind of survey can provide you an idea an trend.

This kind of information can give you an idea to which way you can proceed.

Sleepless

May I ask a stupid question? Don't you see that in your stats?

Daniel Scocco

I don't run Google Analytics on this website for performance reasons, and even then I don't think the numbers are reliable. Apart from the fact that the poll is about the percentage of users who access the web via mobile devices, regardless if they use that to visit my website or not.

Web Marketing Tips

this one will help to get the exact figure.

But however i prefer to have all kind of datas.
Comments are closed.