My 5 Must Read Business Books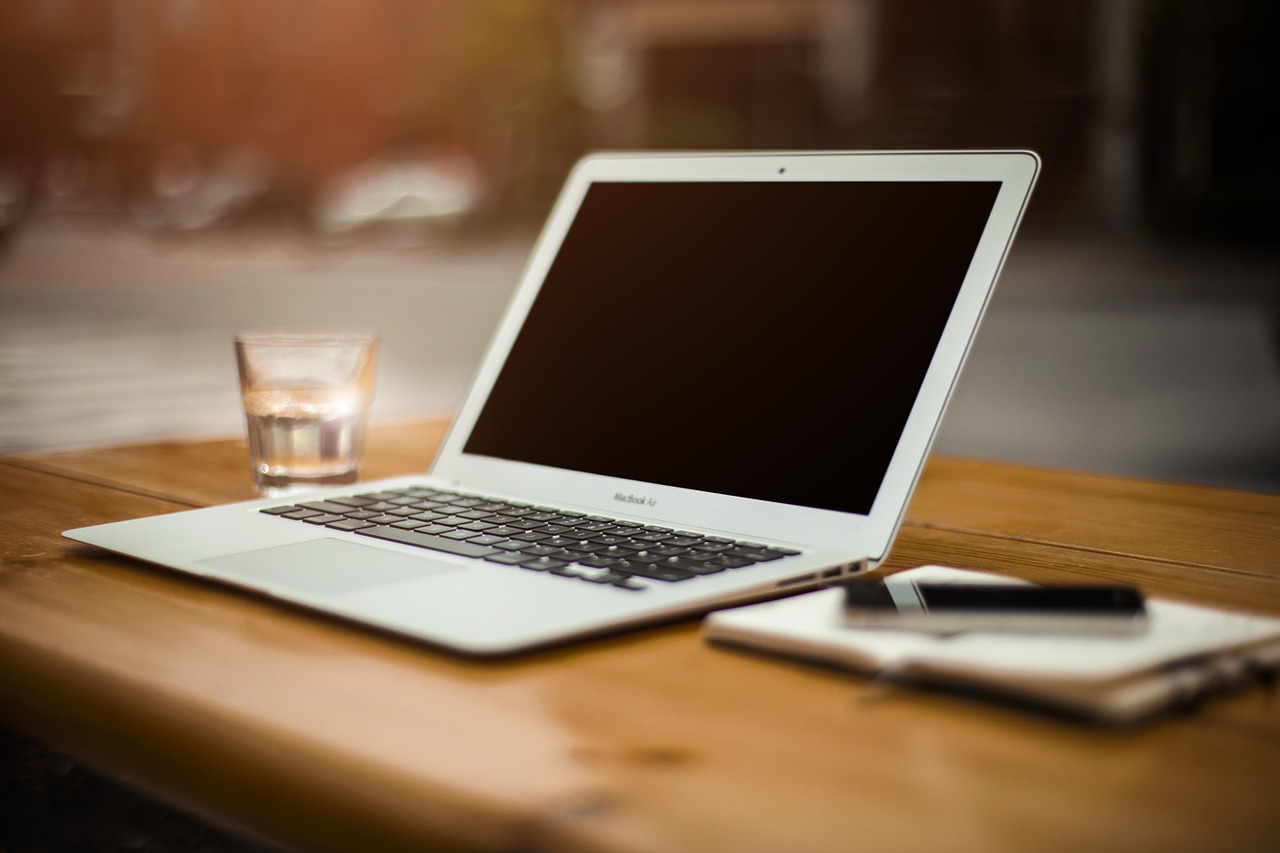 Over the years I've read my share of business books. Some were terrible, some were fine, and some were pretty good. Among all of those there are a handful which changed the way I thought about business, for the better. Those I consider must-reads, and below you'll find them:
1. The 7 Habits of Highly Effective People (by Stephen R. Covey)
This book tops my list because it helped me to discover what is important in my life, what are my goals and how I should work to achieve them. In fact you might get impression that this book is about productivity, but it's so much more than that. Here's a passage:
"How different out lives are when we really know what is deeply important to us, and, keeping that picture in mind, we manage ourselves each day to be and to do what really matters most. If the ladder is not leaning against the right wall, every step we take just gets us to the wrong place faster. We may be very busy, we may be very efficient, but we will also be truly effective only when we begin with the end in mind."
2. How to Make Friends and Influence People (by Dale Carnegie)
Another title that might be misleading. Some people think this is a self-help book, but again in my opinion it's so much more than that. It's a book about personal relationships and understand how the human mind works inside social interactions. As you can guess, if you understand this you'll be in a much better position to achieve whatever goals you have, cause we live in a society and human interaction is pretty much all we have.
Here's a quotation:
When you are displeased, it is much easier to criticize and condemn than it is to try to understand the other person's viewpoint. It is frequently easier to find fault than to find praise. It is more natural to talk about what vou want than to talk about what the other person wants. And so on, So, as you read this book, remember that you are not merely trying to acquire information. You are attempting to form new habits.
3. Think and Grow Rich (by Napoleon Hill)
Napoleon Hill is regarded as one of the greatest writers and researches about the science of success, and this book is his masterpiece. According to Wikipedia in 1970, when the author died, it had already sold over 20 million copies worldwide. The books deals with money matters and professional success, but the principles you'll learn there can be applied to virtually any area of your life.
Here's a quotation:
A long while ago, a great warrior faced a situation which made it necessary for him to make a decision which insured his success on the battlefield. He was about to send his armies against a powerful foe, whose men outnumbered his own. He loaded his soldiers into boats, sailed to the enemy's country, unloaded soldiers and equipment, then gave the order to burn the ships that had carried them. Addressing his men before the first battle, he said, "You see the boats going up in smoke. That means that we cannot leave these shores alive unless we win! We now have no choice — we win — or we perish!"
4. The E Myth Revisited (by Michael E. Gerber)
The sub-title of the book is: Why Most Small Businesses Don't Work and What to Do About it. Well, the author nails this question on the head. Most people assume that just because they love something they should or could open a business around it. For instance, a woman who likes to make cakes figures out she should be able to run a successful cake or pastry business. Curiously enough this is a recipe for failure most of the times.
Here's a passage from the book:
The E-Myth is the myth of the entrepreneur. It runs deep in this country and rings of the heroic. Picture the typical entrepreneur and Herculean pictures come to mind: a man or woman standing alone, wind-blown against the elements, bravely defying insurmountable odds, climbing sheer faces of treacherous rock — all to realize the dream of creating a business of one's own.

Well, while there are such people, my experience tells me they are rare.
5. How to Become a Rainmaker (by Jeffrey J. Fox)
This book is about salesmanship, but if you consider that pretty much everyone is selling something for someone (either directly to clients or to people inside your own company), you realize that anyone could benefit from this book. I liked it particularly because it reveals the attitude one should have if he wants to deliver out of the ordinary results (i.e., to become a rainmaker). Below is a quotation from the book:
You either made the sale or you didn't. No one wants to hear why you didn't bring in the business. No one cares that "the peso was devalued," or that "the customer went bankrupt," or that "the economy is lousy", or that "a huge competitor opened next door."

The hunter either comes home with the game or he doesn't. His family eats or goes hungry. No one cares that "the rain washed away the deer tracks."
Browse all articles on the Strategy category
29 Responses to "My 5 Must Read Business Books"
Rashmi Sinha @ TechInitio

Reading and studying can be very enlightening in everything. Especially in business, a very complex section indeed, it is very useful to solve your questions and have things clearer inside your mind. Thanks for sharing this.

Mj Ces

The E-Myth was an eye opener for me. It showed that you should learn how to delegate and not do everything in your business. You can improve on that through outsourcing if you think you do not need people going to your office.

sreekanth@ create online living

i would consider rich dad poor dad as one of these books
which is also an awesome book

Ehsan

All of them are terrible books for everyone. I have read just one of them but will try out others too. Thanks Daniel for sharing these great books with us.

Shalu Sharma

To be honest I have not read any of them. But I am very inclined to read "How to make friends and influence people". Seems interesting.

Bud Manz

Thanks, Daniel, I have heard both of the last two books on audio and heartily recommend them both to anyone who is in business or even interested in being in business.

Another book that I have been reading is a book by Neil Rackham call SPIN Selling. This book was given me by a friend and I am enjoying it as well!

Thanks,
Bud

Derek Donnelly

Guess it depends on what you mean by a 'business book'? I found
In Search of Excellence by Thomas J. Peters and Robert H. Waterman, Jr. ; Six Thinking Hats by Edward De Bono and Emotional Intelligence by Daniel Goleman well worth reading.

Tim

Love em.. hadn't heard of rainmaker.. will check it out – thanks

Treathyl FOX

Thank you Daniel. I believe I'll take these recommendations and figure out how to work them to my financial advantage. Hey! I already told you in advance, I'm gonna copy off you!! (Wink. Wink.) 🙂

Yes. I am still crazee after all these years. 🙂 <3

Mohamed Shajid

Hmm. It's amazing collection, I'm wondering this ebooks are really helpful to me. But i thought one thing there is a profitable value when i'm getting it for free. 😀

Rich

I've only read think and grow rich out of this list and found it to be greatly inspirational. I love the old-fashioned writing style and the stories of some great people who have long since passed

Rich

Noel Cunningham

Hi Daniel,

You've got some heavy hitters in that list and some I haven't read before. I must check them out down at my local bookstore…

I know it's a little off topic but I really enjoyed the 4 Hour Work Week, Tim Ferriss – a great motivational book for anyone who needs a bit of encouragement in all things business.

All the Best,
Noel.

Chris @ NPI

I read only the first one. I plan to read 3rd and 4th from your list this year.
Daniel, thanks for recommendation.

faisal

The third one is my favorite, personally.

Carsten

I've read Dale Carnegie and Napoleon Hill 20 years ago. Both authors have really changed my thinking about many things in life.

jorge jacobo

I like the list you gave us today, it's a good collection.
Thanks Daniel.

Binny Oinam

Great compilation. I have read the first three books and I liked Napolean Hill more though."How to become a rainmaker" sounds interesting, have to get. Thanks for the post.

Ibrahim Kamrul Shafin

I like DBT for one reason specially- for its quality linking out practice. We are getting inspired, really.

Balance is all we need in reality,
Shafin, FacebookTrick.com

Abhishek

I would personally endorse "Getting things done"

Its teaches you to be effecting and productive while getting all things on your list done.

Vijay

nice list Daniel.
surely you listed books to balance life and money.

Jared

I've only read 2 out of the five you recommended. Im gonna have to check out the others! Thanks for the great content!

Josh Stauffer

I have the first three on the list. I'll have to check out the last two. Sweet.

Veronica Roth

I've read 1-4, find them terribly outdated; like The Wealthy Barber. However, Being Happy but Andrew Matthews always makes sense. Not a business book you say? True, but you can't beat the principles.

Dana

Great list! I have read the top four and since I consider them game changers too, I will add "How to Become a Rainmaker" to my reading list. The only one I would add since it definitely changed the way I thought is the "Four Hour Work Week", however, the title is terribly misleading for the amount of good material in the book.

Jennifer Brown Banks

I have 3 out of the 5 you've listed in my personal library. Good recommendations here.

Kemila

I have read the first four but haven't heard of the fifth. It sounds very direct and to the point though. Never justify for "why I'm not there yet". Just keep going.

Debbie (@VintageDancer)

All good books. I would add "4 hour Work Week" by Tim Ferris and "The Millionaire Mind" by T. Harv Eker. Both have been extremely helpful in shaping business and life.

Brett

Classics all.

Bharat Chowdary

My favorite one is "How to influence people", worth reading.
Comments are closed.