Let's Connect on Facebook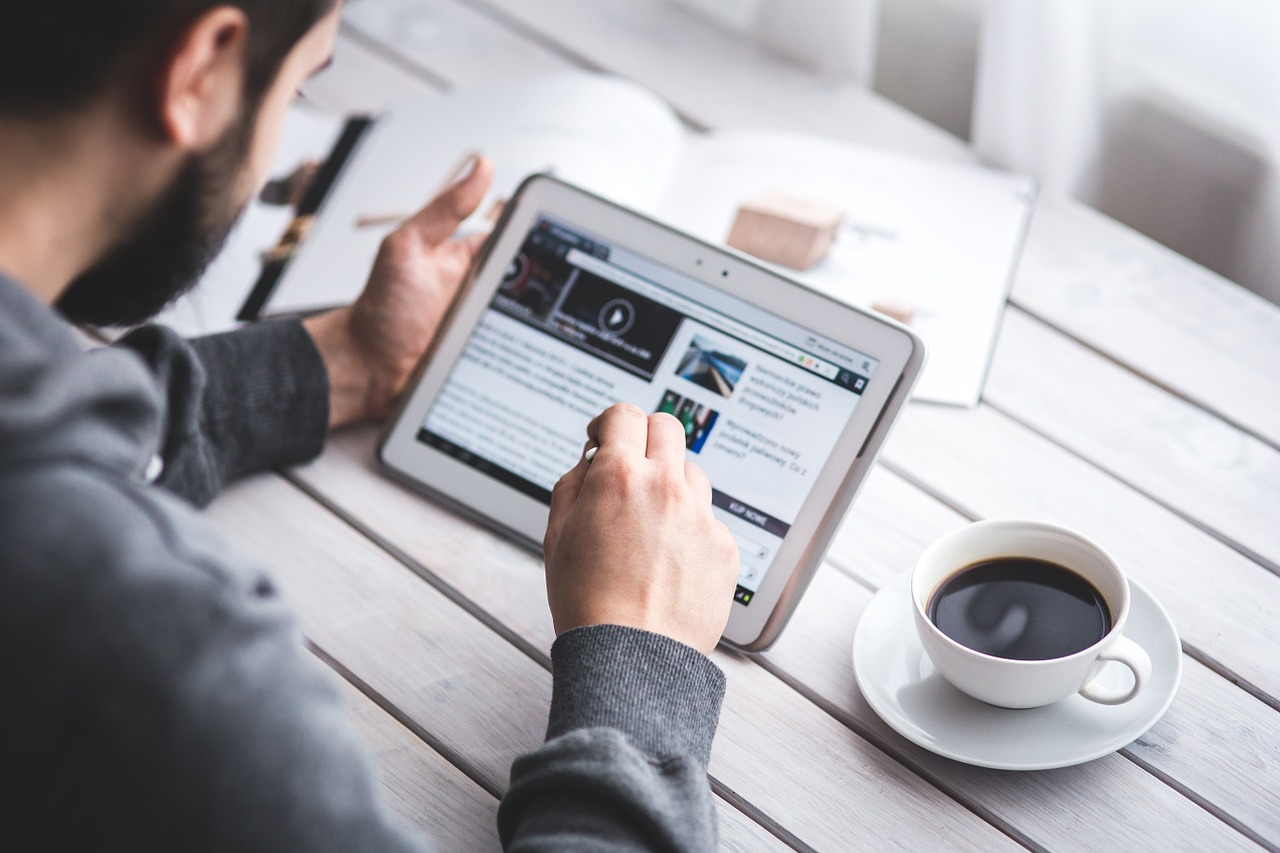 I was never a big fan of social networks. Sure I had an account on Friendster and MySpace, but I created them with an educational purpose in mind (i.e., I wanted to know what the buzz was about, and what kind of web trends would emerge as a consequence of those sites).
Then Twitter and Facebook came along, and I also created accounts on both and started using them to understand what was going on. I wasn't that impressed initially, and was worried that time spent on those sites was basically be wasted time.
After a while I found a use for Twitter: sharing links to interesting or useful stuff around the web.
Now I am spending some more time on Facebook, and I am starting to find it more useful, too. That is why I wanted to invite you guys to add me as a friend. Here is my Facebook URL: http://www.facebook.com/danielscocco
If you want to connect with other DBT readers feel free to leave a comment with your Facebook URL on the "Website" field of the comment box (meaning that your name will be linked to your Facebook page).
Finally, if you are still not on Facebook I would encourage you to create an account, at least to understand where this "social networking" phenomenon is going, as it's one of the most important trends online right now.
Browse all articles on the Social Media category
26 Responses to "Let's Connect on Facebook"
Alan @ Work From Home

Great to see you finally see the value of Facebook, Daniel. 😉

Thanks for accepting my friend request.

Eunus Hosen

Just gonna send you a friend request.

Clay Harmony

Long-time DBT reader who's just now getting more involved in social networking with my new business venture — please check out my website and "like" my page on Facebook. Thanks!

Mediasiana

I have same experience like you.
First i thought it is wasting your time on social networking site. but as day goes on learn more things on this site and now i am cant live without these social site.
Thanks for your post and sharing your experience in here 🙂

Tony

Hi Daniel, good work from you, especially your weekly post that you normally send on tuesday, I really appreciate it so much. Yes you're right on facebook issues you raise above in your post, to be sincere with you most of my blog reader do come from facebook and that is the second highest place I get my traffic from, Google being number one, and so it is necessary to be connected on facebook with friends so as to expand your social networking and get more fans to read your blog and other vital information you're providing on facebook platform. Although some group of people don't like the idea of inviting people to add you as friend but as far as I'm concern, what work for you may not work for another person and may also work for some other people, besides that, facebook has several options to the extent that you can restrict anyone you find not useful to you or you're not in line with such person, you can even block, ignore, unfriend and with so many options. Let me stop here because I'm just too happy to know that you're on facebook in which I never thought of it and so, I'm adding up right now on facebook.
Cheer!

Jeff Goins

Just sent you a request. Good to connect.

Gadgets and Gizmos

Hi Daniel I have sent a request to you on facebook and I am interested in adding dbt readers to my facebook account. My facebook id is

raviteja

facebook is such an awesome social network website Becaz It Consists Games,Enhanced Chatting And Interaction Facilities And Mostly For Website And Blog Managers It Is Boon To Get Traffic From Facebook.

Swamykant

I am already your good friend on facebook.. If you want to best videos on facebook do check my profile –

david

welcome all DBT readers

Thanks
Misbah Mumtaz

Raz Chorev

Daniel, I've been enjoying your blog tips for a while now. This blog post, however, somewhat reduced my enjoyment. Clearly you have to catch up on the social media etiquette.
Creating a personal account on facebook, and inviting every Tom, Dick and Harry to be your friend, will give your "social network" very little value. If you want to sell your services, you should open up a company page, and encourage people to "Like" it, for a promise of [fill in this blank].
Your personal page should be for keeping up with friends & family, see what they are up to, and sharing some of your personal life with them.
Alternatively, if you'd like to foster a business community, I would encourage you to start a purpose specific group on Linkedin to share your knowledge and experience, and get the interaction going there.

Hope this is helpful..

Joe Peek

I agree with Raz's comment about differentiating between a personal FB page and a company page. For me, it is difficult enough to be a contributor to the many blogs and tweets I follow, and the LinkedIn network I am building for my business. Now I added a FB page for my company (Redwood Security Group) and I know I need to do a better job in content development. I think with all that going on, I would prefer to keep my personal FB page limited to the people I really know, or would like to know better, rather than increase the sheer number and feel overwhelmed.

On the plus side, I really enjoy reading your blog, and cannot express enough my appreciation for your efforts in sharing your knowledge with all of us! Keep up the great work, you'd be missed!

Rojish

Nice to see you in facebook Daniel. I sent you a friend request.

I welcome all DBT readers to be my friend on Facebook 🙂

Vijay

Great Idea Daniel.
I have thousands of fans for my web page but not allowed people to be friend.

Make sense to add them as friends though!!!!

Regards,
Vijay

Treathyl FOX

Hey Daniel! As always you're a few steps ahead of me. Sent you a FB friend invite. Now you can see how I misbehave when you're not looking. My kids are on Facebook. We are NOT hooked up! I don't even wanna know! Love and peace, Danny boy!!

Sheik

Good to see you in FB Daniel…

Gayla Baer

Nice to connect on FB Daniel. I'm listing my personal FB account here to follow your lead and open up to more personal connections this way – I do have a professional page too that I tried to use to keep my lives more segregated, but it's tough when you're so entrenched in online activity. I've grown quite a bit since my early DBT Faceoff days 🙂

Cheers! And congrats on the recent relationship status update.

Jimmy Wrex

Hi there,

Would love to connect with you all.

Jimmy

Marie

hmmm, had not thought about leaving the url to fb in the website section. that is a wonderful piece of info when leaving comments.

for my fb, I tend to do more pics of family and status updates, so I don't regularly give out to people I dont really know.

You are opening yours up to everyone, so are you going to keep it more business than personal? Will you start a DBT fan page and make your danielscocco account more personal?

will you just play with it and see?

Thanks for the help you give so many of us each day Daniel.

@spreadingJOY

ps

yes, the website url contains the address to the fan page – but just incase it doesn't work – facebook.com/spreadingjoycorp

Treathyl FOX

Hi Marie! Your FB link works. I clicked on your name and it took me straight to your FB page. Isn't Daniel smart?? Though I didn't send an invite cause I'm kind of trying to business network. But I just wanted to let you know Daniel always tells you the right thing to do! He's my son. I adopted him.

Mehboob Talukdar

I have same experience like you.
First i thought it is wasting your time on social networking site. but as day goes on learn more things on this site and now i am cant live without these social site.
Thanks for your post and sharing your experience.

Asia

Just added you as a friend! Would love to connect with other DBT readers too!

Rishi

I've been connected with you Daniel when you first signed up for Facebook long time back. 🙂

No regular luck on Twitter?

Togrul

I already sent you a friend request on Facebook.

See you inside.

Cheers,
Togrul

Rison Simon

Hi Daniel, great to see you on fb. I'll add you as a friend.

Rison Simon

Also wanted to add that I welcome all DBT readers to become my friend. 🙂
Comments are closed.