Keep your domain names at a registrar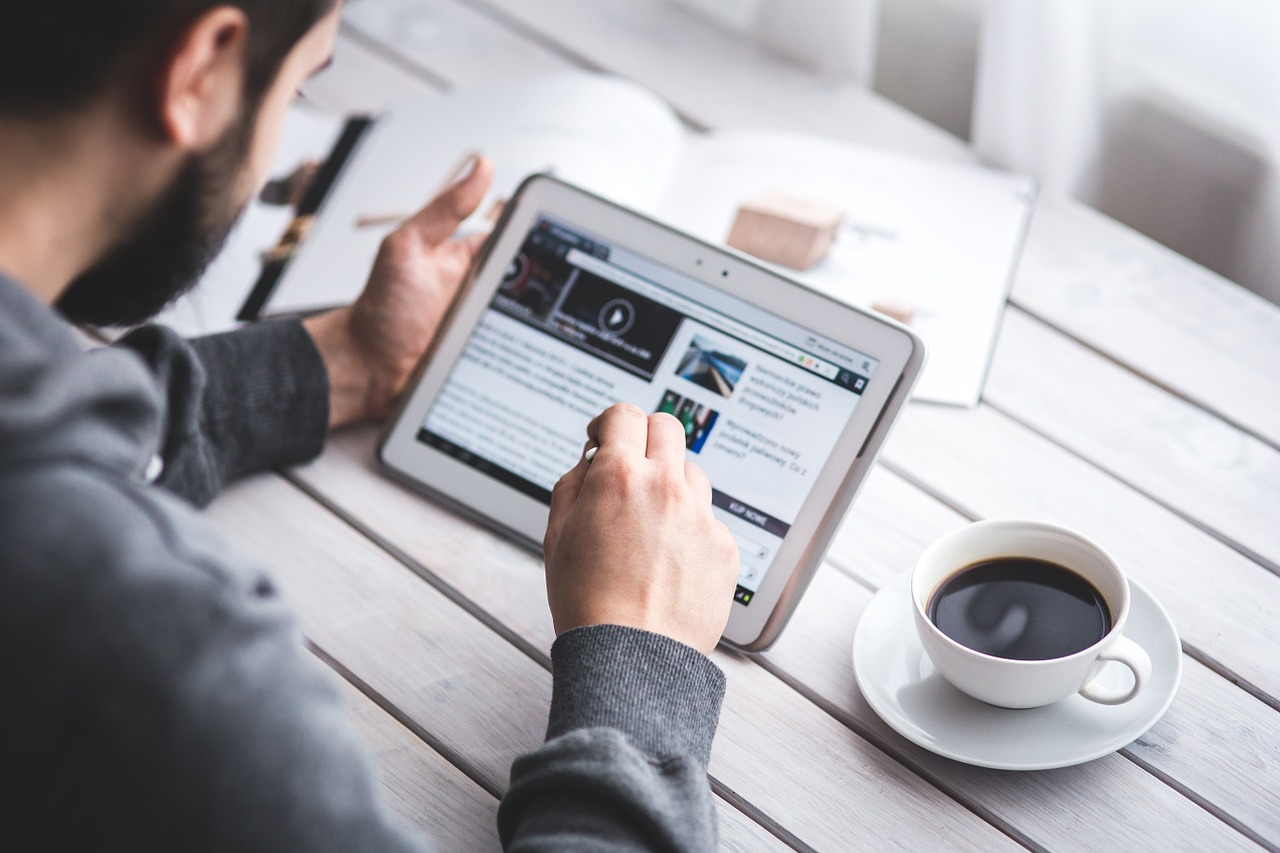 Most web hosting plans offer a free domain name registration for new users. People usually take advantage of that feature since it enables them to save some money while keeping both the domain name and the hosting plan with the same company, which should make the site management more efficient.
Well, that is not quite true. In fact it is just the opposite, having your domain name registered with your hosting company might be a really bad idea. Over the years it is very likely that you will need or want to change your web host, you might find a more interesting plan somewhere else or you might need to switch to a dedicated server due to increasing traffic. If your hosting company is also managing your domain name they might give you a headache before performing the required changes on the nameservers (i.e. making the domain point to the new host).
The solution for this problem is to keep all your domains names registered with a reliable registrar (GoDaddy and eNom are good ones) while having a separated company to take care of the web hosting. Apart from avoiding trouble with nameserver changes and domain transfers this method will also be more efficient to manage your portfolio of domain names.
Browse all articles on the Domain Names category
34 Responses to "Keep your domain names at a registrar"
Anu

Hi All!
First of all thank you all for sharing such a valuable knowledge and information.

I need one clarification, I am new to domains and hosting. I have a purchased domain name and hosting with mochahost (after reading user reviews on the net). Now, I feel that the domain name I have chosen is not so good so want to purchase another domain and redirect this to the existing domain. I had very difficult time getting information as whether I can do this or not. Online support says that domain redirect is possible and when I send mail to their support, they say that it is not possible and asking me to upgrade me to a new plan which again costs me a lot (of course, they did not even advised me how much it would cost etc., but simply asked me to fill up a form). However, in the plan that I have purchased, they mentioned Unlimited parked domains possible, but not sure why they are saying now that whatever I have asked is not possible now. This means that I need to spend again money for upgrading and then purchasing a new domain (not sure if I can use a free domain that comes with one of the upgrade plan).

The above is the background of my problem. Need advise on the following:
1. As read here, I felt that it is better to go for separate domain registrar and hosting company. So, shall I purchase a new domain with godaddy and then redirect to my existing domain and hosting at mochahost?
OR
2. Upgrade to a plan on mochahost and use any free domain that comes with this plan to redirect to existing one. or upgrade to a plan on mochahost and purchase another domain with mochahost & use this for redirection.

OR
3. Do I need to go for domain alias or domain redirect? What is the difference between these two? and impact on Search engine in both cases? If you advise for domain alias, do I need to purchase another domain name for using it for aliasing?

I am confused, please advise.

Thanks,
Regards,
Anu

Daniel Scocco

@Satish, Google is a registrar but they do not offer public registrations, so you can't register your name with them. Doreo is not a registrar, they just work with a partner.

For your second question, it is possible, but I don't see why one would want to do it.

SATISH ACHAR

And one more question…..

Can I get two hosting accounts for two different domains from two different hosting companies(so that I get 2 free domain names) and then use then redirect each domain name to the other, by changing the server names? Is this possible and oki or is it nonsense to do like that? and Y do you think so?

Ex:-
1.Company1 :- host1, Domain1.
2.Company2 :- host2,Domain2.

Now redirecting Domain1 to the servername of Company2 and Domain2 to the servername of Company1.

Please clear my doubt.

SATISH ACHAR

Daniel, I wonder! Why no one is talking about the Big G here.

We can ever register domain with Google right?
Hope its reliable.And the advantage(or disadvantage) is it doesn't host our files(i.e., it doesn't provoid server space to host our website/blog).Google is probably domain registerar.

What about Doreo ??????????

fully managed dedicated servers

godaddy sucks, they upsell you things you dont want… I use hostbandit.com where they add in free private registration to all domains and offer every other product and service I could ever want.

Amos

aliaso,

Many of them are qualified – but unfortunately many others take advantage of it in an attempt to upsell.

You will often find that when you buy a hosting plan you will get given a 'free' domain name…but is it really free?
I have several of these 'free' names with various personal and business hosting plans – and saved myself $8 in the process…but then when you look at the terms and conditions, although the name is mine, and is in my name, I must pay the hosting company $20 to unlock the name and provide the auth code so I can transfer it away (plus the transfer fee of my winning registrar). So what started out as being a 'free' name is only free if I want to keep it with my hosting provider, who charge above the normal price for renewal, and much more to transfer away…it turns out this free name is costing me more to manage than one I would be separate from the hosting.

You will often find a lot of the hosts also aren't actually ICANN accredited, but are just resellers for the major retail providers.

Amos

aliaso

If i'm not mistaken aren't many hosting companies qualified domain registrars as well ?

What makes them not qualified to manage domains alonside hosting ?

tj

hello anybody know about parking,
and is .info names any good at all.

tj

tj

thanks amos
I did not get a free name but really
want to use someone who I can trust
(sleep at night). please recomend someone
yahoo.
thanks again
TJ

Amos

TJ, in my experience 1&1 are perfectly adequate for domain registrations, and if you are happy with them there is no real reason to transfer to GoDaddy – unless you get the names cheaper at GD.

The only advice I would offer, is if you do transfer and are using 1&1 servers. Be aware that a cancellation of contract with 1&1 will remove the settings from their servers – something you especially need to be aware of for .uk names.

Example, late last year a client of mine was transferring a few names away from 1&1 to someone else. They had UK names which were on 1&1 servers, simply pointing to a live website. They changed the tag for the names as needed so that it was managed by the new providers, and as soon as the name had changed tag 1&1 removed all settings – and the pointing went down.

As long as you're aware of things like this, and have no curren issues, keeping your names with 1&1 shouldn't be an issue.

However, if you got a free name from them when signing up for a hosting package, I would go against all mentioned above, and certainly take steps to transfer. It's essential you have full control of any names you own.

Amos

tj

help, newbe here I have my domain
names at 1&1 are they good should I transfer them to go daddy

Mike Panic

I've been buying domain names and running sites for just over 7 years now, and I did have them all over the place when I started for the reasons listed above, web hosts giving them out, buying from others who had eNom accounts, etc. Now I keep all my domains with GoDaddy, there is usually a coupon somewhere on the internet to get them for 6.95 ($2 off) and their customer service is really top notch. Lately though, they have been going a bit overboard with making sure you renew, check out GoDaddy really wants to keep my business.

Daniel

Scott, the site you mentioned already has a registered domain right? If the register is a good one you just need to find a webhosting company for it.

If you need information on how to choose a good web host check this article:

Bret

Great post. I've consider combining my Domain registrar and hosting company under one roof thinking it would be easier to manage. Fortunately I never did anymore than think about it. I'm happy to read this post and all of the follow on comments. It helps confirm that I've done the right thing — minor victory that just makes my day. That being said GoDaddy is a crazy mess to navigate and I agree they are the kings of up-selling. However, if you stay focused, you can walk out getting just what you want without paying a lot of money. When I purchase domains from GoDaddy I'm usually chanting in my head "I just want one domain. I just want one domain. I just want one domain."

Daniel

Vern, that is exactly why I argue that people should keep domains and hosting plans on separated companies :).

Also as I said, avoid hosting your site with Godaddy, I recommend them only as domain registrar.

Scott Townsend

I am currently updating our current website (www.unitedlinen.com) and need to move it over to a web hosting company. Are you suggesting I rester my domain name with a company like GoDaddy?

Vern

Godaddy…ugh. I love them and hate them. I've used them for about 6 years I think. They're hosting plans are CHEAP and so far very good with minimal traffic (under 500 people per day). I have a terabyte of bandwidth for like 6 dollars a month. Plus a 100 gigs of server space for that amount. Not bad! BUT…godaddy has some issues with their STUPID auto-renew feature. They count your domain name and hosting that you provided as separate UNITS. If you cancel auto-renewing your domain that has NOTHING to do with your hosting -and it will be rebilled even after 3 months of notices saying that my domain will expire… I figured that meant EVERYTHING expires. Nope. They don't even send 1 to mention they will auto-renew as the 1 year contract ends. 20 Emails to say you should renew the domain. Not one saying we WILL renew and charge your card again. Kind of sucks. In the past I've had SERIOUS issues with their cookie program that might auto log me in after 3 months of using their site. If you don't log OUT you stay logged in, and so does anyone that turns on that computer and stumbles upon their site. Other than that Godaddy rocks and you gotta go somewhere, right?

Mark

GoDaddy seem obsessed with cross promotion and selling and their website is so cluttered so I avoid them. They also charge separately for domain name register privacy (a must in my opinion).
I have used BlueHost.com to both purchase domains with and without hosting. Although Bluehost are primarily a hosting company, I have had no problems at all in transferring domains without hosting, nameserver changing etc (all self administered from your own control panel) plus domain register privacy is included in the flat $10.

Amos Tebear

No problem – like I say, it's there if you require and you're free to edit as needed – I hope it's of use to your readers.

I have encountered so many different registrars that I aim to do a little 'interface guide' for them, but of course other commitments always prevent it from being done straight away.

Enjoy the weekend

Amos

Daniel

Amos, that is good tip. By the way I did not forget about your post on "Managing Domain Names", it will be featured on this Sunday "Reader Tips", its quite a good piece of advice for newcomers to the domain arena!

Amos Tebear

Oh, and though I'm not one for tooting the horn of various registrars – most have their good and bad points – I would mention that if opting for the more popular ones, such as GoDaddy, do a google search for 'godaddy coupons' or check out their sales page as you will often get a discount coupon for a product you look to purchase.

Amos

Daniel

Yeah I agree that GoDaddy is not perfect, but as far as domain names go they are reliable and cheap. There are better solutions but they cost more.

Also, do not consider hosting with Godaddy or eNom, they are good registrars but I heard awful stories about their hosting services (I had a hosting plan with Godaddy myself, I realized it was wasted money after the first week…).

Amos Tebear

Very much agree. I have 4 names with one of my web-hosts simply as it was convenient and a couple of the names were free when I signed up.

I thought I was clever asking them to change the admin contact to me so that I would be able to transfer away from them without an issue if I wanted.

Not so.

One name was coming up for renewal recently, so I went to transfer it away and I now need to pay £10 'admin' fee to move it. I've seen this with many other providers as well.

It's lucky I can get my registrations or transfers for free via my employers otherwise I would end up paying the £10 plus the transfer (renewal) fee.

Definitely keep hosting and domain name management separate.

Amos

Manta SEO Solutions

Daniel, I forgot to mention that you make a very good point to not register your domain name through a web host company.

Perhaps not all hosting companies fall in this category, but I can guarantee you that you'll have problems or headaches when it comes to DNS updates and domain transfers.

The worst thing, which I absolutely hate, is the fact that some hosting companies register your domain name in their name and not your's, so you don't even own your own domain.

I've seen that many times before

Manta SEO Solutions

same comments as above. I mainly use Godaddy and Network Solutions and do not know of other "reliable" hosts. Never used another.

Godaddy does have a lot of garbage on their site but it does work. It is easy get around their account system once you know your way around.

The same can probably said about all other respectible Registrars.

Rishi

I agree, the host provided a free domain to my first site and then I thought that it does not give 101% control on the domain name, which is bad.
And we switch the host then …. !

Anthony

I use GoDaddy, but agree with all the complaints above. Website is cluttered, etc… But they are very reliable and pretty cheap, so I manage to crawl through the clutter.

Anyways, good article. I just recently ran into this exact problem, moving to a new host, but crap my domain was with the hosting company. I ended up transferring it to GoDaddy w/ the rest of my domains. Much easier to deal w/ all the domains in one spot.

oo

I would recommend Dynadot.

I have been using it since 2005 and so far everything is good.

Thank you.

Eli

I must agree with moltar, GoDaddy has great marketing (with hot girls in ads and all) but they're website is pretty crap. It's chocked full of advertisements and garbage, I can barely find my way to the checkout.

I have 2 domains with GoDaddy and about 10 with Namecheap. I would highly recommend Namecheap to anyone. 🙂

moltar

I think GoDaddy sucks big time! They upsell like crazy and average joes end up buying 5 domains and a hosting plan by the time they check out. I've seen this with my own eyes twice!!! It's nuts!

I use misk.com, they are a few bucks more expensive, but they don't upsell like in those TV infomercials, "but wait, there is more, if you buy one domain now, we give you another two for only $7!",
Comments are closed.