Interview with Ali Hale on Staff Blogging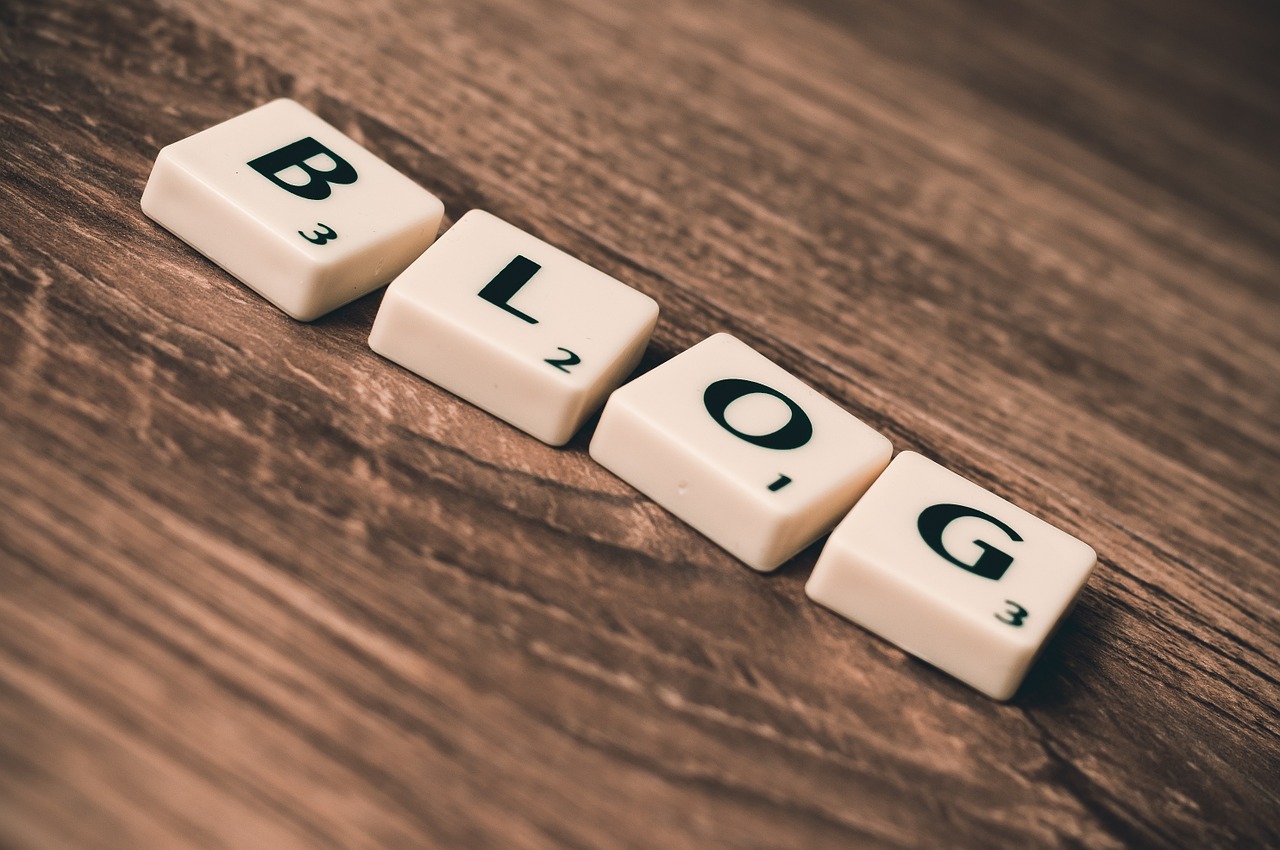 I first met Ali Hale via a guest post submission. She sent an article to be published on Daily Writing Tips, and it was so good that I offered her the chance of becoming a paid staff writer on the blog. She accepted, and stayed with us for almost 8 months, writing over 50 posts. After that she went on to become a paid writer for several other high profile blogs.
Last week she contacted me to talk about her newest project, which is an ebook course aimed at people who want to make money with paid writing gigs. I thought it was an interesting idea, as most courses around teach people how to make money with their blogs, and not with their writing, which according to Ali, can be more profitable to many people.
I asked her some questions on this topic, and here is what she answered:
1. When did you get start with your own blog, and when did you start writing for other people?
I first got interested in "Pro Blogging" (and became an avid reader of Daily Blog Tips!) in Autumn 2007, and launched my first blog, www.theofficediet.com, in January 2008.
My first guest post for www.diet-blog.net was a thinly disguised attempt to get more than three readers for my own blog, also in January 2008. By the end of February, I was a paid writer for Diet Blog.
2. Do you think that for some people writing as a staff writer for other blogs can be more profitable than trying to make money with their own?
Yes, absolutely. In fact, I strongly believe that for most people, it's more profitable to work as a staff writer. Think about it this way: if you wanted to write for magazines, you'd find an existing publication to freelance for – you wouldn't try to launch your own. Obviously, it's much cheaper to launch a blog than a magazine, but building up traffic is a long, hard slog.
From a personal point of view, I made peanuts in 2008 from The Office Diet (a few cents of advertising revenue each day) – but by the end of 2008, I was making enough from my work as a staff writer on other blogs to pay my rent and bills each month.
Back in 2005 or 2006, problogging was new enough that newbies could come in and make good money. It's still possible, but unless you're very very talented or very very lucky, staff blogging is far more likely to get you a good, reliable income. There are just so many great blogs out there already!
3. How much time do you spend every month with your writing gigs, and how much money do you earn with them?
I spend about eight hours a week on my blogging gigs (that includes admin, brainstorming, answering comments etc, not just the writing), and I make around $1000 a month (it fluctuates slightly as sometimes a blog will want extra or fewer posts). That works out to about $30/hour.
The rest of my time goes on other paid work (copywriting and various website design/creation services), some voluntary work for my church and college, and my part-time Creative Writing MA (a post-graduate degree).
4. People often wonder if they need outstanding writing skills to make money writing. Do you think that is the case?
Absolutely not. If you work as a staff writer, you need to be confident with your writing, but no-one's going to expect you to be the next Shakespeare. If you really struggle with basic issues like grammar, or if you find writing a slow and torturous process, however, you might want to think about finding a different job.
I would suggest that staff writers need to be able to:
Communicate ideas clearly (it's actually an advantage here to use simple, rather than "literary", language)
Write in a conversational, friendly style
Avoid glaring errors with grammar, spelling and punctuation (readers will forgive minor slip-ups, so don't obsess over every comma)
You definitely don't need to be an English major to make good money from writing. If you feel that you do need to brush up your writing skills, I recommend www.copyblogger.com, www.dailywritingtips.com and www.menwithpens.ca as great places to learn.
5. Do you think that the economic crisis affected the demand for staff writers on the web?
I've certainly not seen my work dip – in fact, I've taken on some new regular work over the past few months. I've not noticed a rise in demand, but I certainly feel safer having multiple clients rather than one employer! If one of the blogs I write for closes, it won't be a big financial problem.
—–
Ali asked if I would like to become an affiliate for her Staff Blogging Course, but instead I asked if she could create a discount code for our readers. She agreed. If you use the code "DBTreader" you will get $5 off. The price of the course is $19, so that is 25% off.
Browse all articles on the Monetize category
18 Responses to "Interview with Ali Hale on Staff Blogging"
Medyum

Hi Daniel,
Nice to hear an interview from a pro writer – really refreshing! .

Daniel I really wanted to ask you a question from many days, and it is no way connected with this post – so I won't be offended or anything even if u dnt answer it – in fact I am sorry in advance for this severe crime (atleast in blogging terms)

bebek oyunları

Good luck Ali!

For those who are talented enough to write for different blogs, this might be a great gig!

Miss Gisele B | EatSmartAgeSmart.com

Good luck Ali!

For those who are talented enough to write for different blogs, this might be a great gig!

Ali Hale

@Samar, great to hear that you're already experiencing staff blogging success! It's a wonderful feeling to get paid for your writing, isn't it? Yes, do contact me for the affiliate details (in fact, I'll be putting them up on the sales page soon.)

@Marie Thanks for your congratulations 🙂 And good luck making some profit!

Marie

Enjoyed the interview. Congrats to Ms. Hale on her successes. As a grateful person who has written for others, am finally exploring the wonderful world of writing for myself. Looking to you Daniel, and others for guidance on pulling in profit!

Samar

I've recently started staff blogging for Smart Life Blog. It has been a great experience and it pays well! Staff blogging has opened more doors for me by landing me gigs that I wouldn't otherwise have gotten.

Ali's course will be a great opportunity for a lot of people. I'm going to get it and contact her for becoming an affiliate if it benefits me as much as I'm hoping it will!

Ali Hale

Drat, the internet appears to have eaten my previous attempt to comment!

Thanks for the feedback, all. SEO tips – yes, as Daniel says, I cover how to find the good jobs in the course. (Quick tip: try guest posting for blogs that use multiple writers. They usually don't advertise vacancies, but you might hit lucky and get taken on as a permanent writer.)

@Malini, thanks for your comment and email. I'm really pleased that the course IS affordable to people. (I live in London, where everything seems pretty darn expensive, so it's hard to know if my idea of "affordable" is very realistic for the rest of the world!)

@Glen Thanks 🙂 You're one of my favourite DLM co-writers. Even though you beat me to a top traffic prize. 😛

@Jackie Glad you enjoyed the interview!

Daniel Scocco

@Jackie Jackson, good question. At this point I really don't have any previsions. I need to wait for things to calm down (work wise), else I feel like I would not be able to make a quality contest for the participants.

Jackie Jackson

Hi Daniel,
Nice to hear an interview from a pro writer – really refreshing! .

Daniel I really wanted to ask you a question from many days, and it is no way connected with this post – so I won't be offended or anything even if u dnt answer it – in fact I am sorry in advance for this severe crime (atleast in blogging terms)

WHEN IS THE BLOGGING IDOL COMING AGAIN? I MEAN ITS A FAIR LOT OF TIME SINCE BLOGGING IDOL 2.

I know u're busy with OnlineProfits.com, but any rough idea? 1 month ? 2 months…..?

Thanks

Daniel Scocco

@Glen, yeah, thanks for the heads up.

Glen Allsopp

Great interview Daniel, I'm a big fan of Ali's and write with her at Dumb Little Man.

Just a heads up that there is a grammatical error here: I through it was an interesting idea

That should be thought?

Cheers,
Glen

Another Way To Earn Money

Nice post, this is good….

Daniel Scocco

@Malini, my pleasure.

I will try to do more of that in the future.

Many people approach me to promote their products as an affiliate, but I guess it would be annoying to the readers if I took them all.

Instead I will ask if I can transform my commission in discount for the readers, so we all win.

Malini

Hello Daniel,
I just wanted to say Thank you for getting the discount.
This is a perfect course for someone like me who just wants to write. Ali's course is a practical step by step that gives one the encouragement to make it happen.

SEO Tips

I see well I will be taking a look at that then, seems interesting and as I said before different than many of the other courses offered on the Internet offering ways of MMO.

Daniel Scocco

@Will, that is part of what she teaches on the course.

SEO Tips

Great Interview and an interesting idea and way of making a full time income or nearly a full time income.

I've always been interested in staff blogging however where do you find the clients/bloggers that will pay you $30/hour for writing blog posts?

Do you approach them? Or do you advertise yourself on certain websites?

Thanks

mark harrison

I have noticed that blogging work appears to be drying up. Last year I turned down a few blogging opportunities because I was too busy and now that I'm not as busy I have gone back to those sites and now they don't need me! C'est la vie. Tip: Accept a job if it's offered because paid blogging is a hugely competitive world.
Comments are closed.