How to Write on the Go with Cloud Storage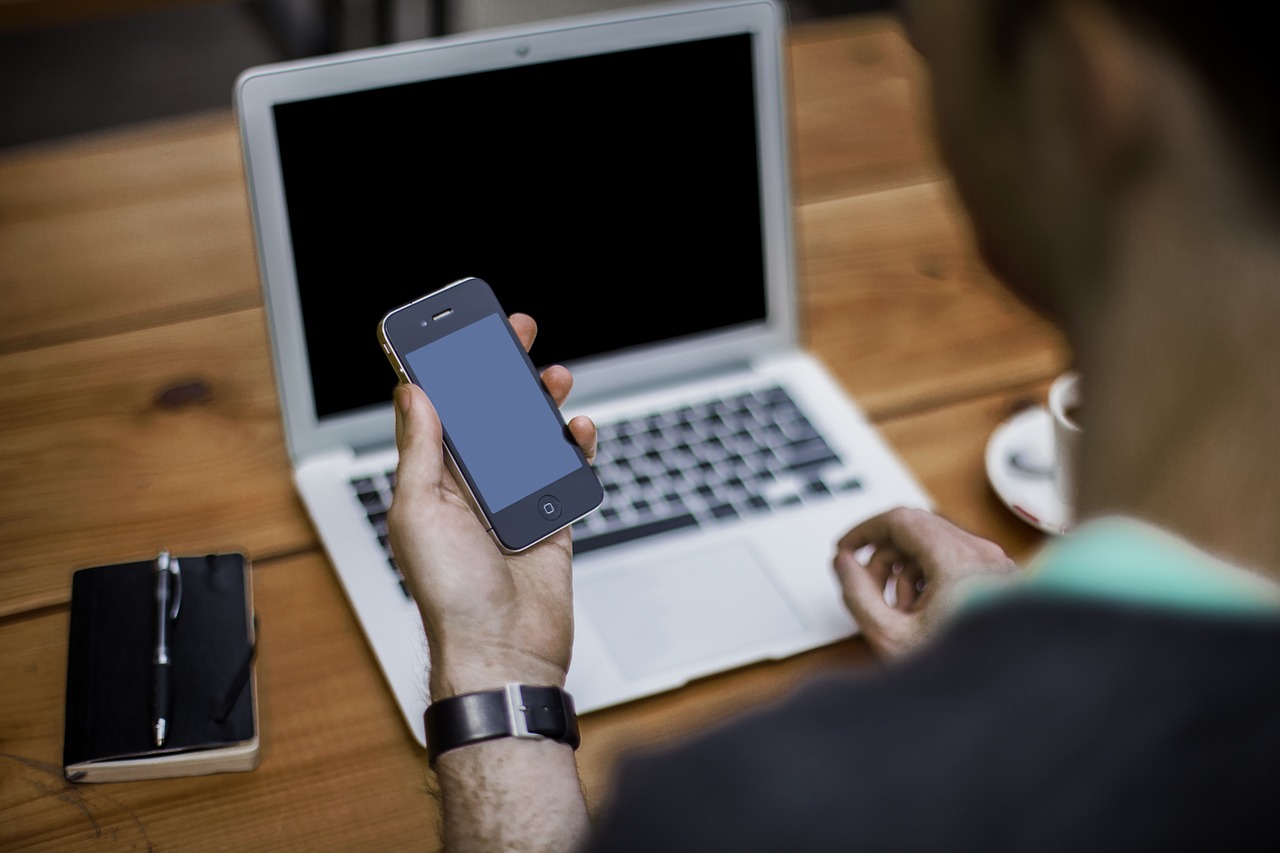 Writing on the go is a favorite of many professional writers. Those who like to spice things up will know that the best way of doing that is to zone out in extremely hectic areas. That's why writing in a coffee shop is often very effective: your brain functions at peak efficiency once you get a change of scenery.
Yet, how does cloud storage come into play? Believe it or not, you need the cloud in order to write anytime, anywhere.
Spreading words upon a white canvas is far more complicated than some would think. You have to twist the phrases to best convey what your mind makes up. You have to keep in mind the reader, the writer, and, let's face it, Google as well.
Why not take your tablet out and go write in the coffee place downstairs?
Step 1: Always Save Your Files to the Cloud
There are a lot of cloud services for writers that work incredibly well. Browsing through these tools will help you find the right platform to suit your needs. Most of them have respective Android and iOS apps. All you have to do is install their desktop apps or use their online platform to save your articles to the cloud. And the best part is that you only need a free cloud storage account to do this.
–If you're going to use Dropbox. Dropbox is a very useful tool for writers. The track changes features makes it incredibly easy for the supervisor to see what team members are working on. Installing Dropbox is recommended since you will have instant access to it from your file explorer. Do this for all the devices you usually use for writing. You can read here a
–If you're going to use Google Drive. Google Drive is slightly friendlier for writers because you don't need absolutely anything else to continue your writing. You simply have to leave your files inside the Drive and you'll be able to edit the documents directly with the Google Drive document viewer.
–For any other clouds. If you're planning on using some different type of cloud storage service, such as OneDrive (another great free cloud storage service), it's advisable to make sure that your devices have the necessary app and that they can read the documents that you're using for writing.
Step 2: Writing on the Go
Now it's time for the actual writing process. For this you need to secure the following things:
-A good place to write. Find a spot where you think you'll be able to concentrate. The greatest advantage of using cloud storage when writing is the freedom it provides. Write from a coffee shop, a public library, a public park, or even from home.
-A small and easy-to-carry device. For this, you can use a small laptop, your MacBook, iPad or your Android tablet. We don't recommend writing on your phone. For professional writing, use professional tools.
-A really good keyboard. If you choose to work on an iPad or Android tablet, my personal favorite, you need to get a good compatible keyboard. You can choose whichever you want, as long as you make sure that it suits your writing style and your fingers.
-All the necessary apps up and running. Double check that you have the cloud storage app installed. The documents you work with on a daily basis should work properly. We recommend installing Microsoft Word for Android or iOS.
Step 3: Uploading to WordPress
What happens when you finish your post and you're still sitting so cozily in that armchair at the corner café, gently jiving to that background West-side jazz? You do need to post the article, but no worries! Here's how to make sure you don't have to get up from your chair (make sure you do this steps before you go out to write):
-Download the WordPress app. Yep! There's an app for everything these days. There are even two versions, for Android and for iOS respectively. Be sure to complete the installation properly.
-Add your blog to the app. This one's easy. If you already have your blog linked with your WordPress.com account, you should see it pop up on the screen of your tablet.
-Post your article. Now, we'll admit, editing your article prior to posting it is a bit more difficult on the mobile version of WordPress, but it will work. As long as your typical plugins are not too complicated, you should have no problem. Both All-in-One SEO and Yoast SEO work fine.
-Optimize your website for mobile devices. In order to see how your blog post looks, you need to have your device optimized for mobile devices. Check out how to do this over here.
Important: We don't recommend writing your post directly into the WordPress Android or iOS app. In fact, we strongly advise against this. Many reviewers have complained about losing everything they've written when the screen timed out. We don't have to tell you how frustrating this could be.
Do you like writing on the go? Now cloud storage can make your dream of keeping all your whimsical ideas alive! Never forget a brilliant line ever again. Pen it on a blank page and send it to the clouds!
As a tech-savvy and freelance writer, Christopher spends his time reading, researching, and writing about everything worth knowing in the digital age. He is always up to date with the newest gadgets and strives to share his knowledge of what's the top app to use. His efforts can be noted on CloudStorage101.com where he keeps himself in the know with what are the best storage services online.
Browse all articles on the Web Tools category
10 Responses to "How to Write on the Go with Cloud Storage"
Paul

That's simply nice tips to write on the go with a cloud. It's the most of the professional's choice nowadays. You simply did a good job by explaining it here. Fully appreciable work.

Selena Shields

Wow, that is a great idea., especially when we are far away from our PC. It's such a great help for us. Especially when we are already eager to write about our blog.

Christen Bailey

Cloud storage always provides the required benefits in terms of safety of documents as well as allowing users to check their documents any time they want. A perfectly written article. Like the way how you have explained all that.

Alex Hans

I have gone through your post and found the way of writing in the Cloud Storage. I will be needed to read more and more. Anyway I will come back later.

Ron

I think google driver then friendlier, i like use Google Driver for info storage, blog for writer in life and WordPress for work

Sona Mathews

I have never thought about using the cloud storage till now for the purpose of writing. Your tips are really influential. It is right that I need to make sure the best security of my cloud content also.

Thanks I believe there is more I can learn from your blog.

Benjamin Carter-Riley

This is a great idea for people who want to write away from the PC/laptop.

Thanks for the quick tips.

Regards,

Benjamin

List Templates

The second step is elaborated with more detail and hence the reason, I am bookmarking it now. Great article with full of valid information.

Amit Deb

I always need to write articles on the go and cloud storage is something that I can indefinably work with. Thank you for such an exceptional article.

Kristen Mark

I am impressed, I must say. Very seldom do I come across a blog thats both educational and entertaining, and let me tell you, you've hit the nail on the head. Your thoughts is important; the matter is something that not enough people are speaking intelligently about. I am very happy that I stumbled across this in my search for something relating to it.
Comments are closed.