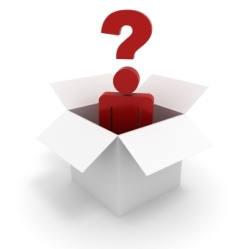 This post is part of the Friday Q&A section. Just use the contact form if you want to submit a question.
Andrew asks:
I'm currently in pre-launch of my next new product. How do I get some of the big affiliates on-board?
Last week I wrote a post asking for affiliate marketing related questions, and the question above was by far the most popular one. After Andrew wrote it several other people said "I would like to see Andrew's question answered as well!". So I figured that I should dedicate a single Q&A to it.
Getting big affiliates to promote your product can definitely make or break your launch, but how do you achieve it?
Most people believe that all you need is a solid product and healthy commissions for the affiliates (i.e., 50% or more). After all, with a big audience, anyone promoting your product would be able to make some good money, right? Well, I am sorry to disappoint you, but you'll need a lot more than that to get big affiliates aboard your project.
Why? Because there is no shortage in the market of solid products who offer healthy commissions for affiliates. It is not like if the big affiliate does not promote your product he will be leaving money in the table. He will just promote another product and make the same amount, if not more money.
People like Darren Rowse and Yaro Starak, for example, probably receive dozens of joint venture proposals every single day. I am also sure that most of these proposals are solid products, relevant to their niches, and that offer some big commissions (often times higher than 50%).
So why would they pick your product out of the hundreds they have available to promote? They won't, as simple as that.
However, there is one thing you can do to change their minds: you can build a relationship with them and help with their projects before you ask for help with yours. Notice the "help them with their projects before you ask for help with yours" part. That is essential. Just because you posted 10 comments on Problogger and exchanged a couple of emails with Darren it does not mean you have a relationship with him.
If you have supported his projects for a while, though, and always helped to sell his products (i.e., his ebooks and whatnot) as an affiliate, then that is what I call a relationship, and that would certainly increase the chances of convincing him to promote your product.
An Example
Here is one personal example that illustrates the issue. Some months ago a guy emailed me asking if I wanted to be affiliate for the launch of his blogging related ebook. The material was good, and he was offering a 50% commission on every sale. Yet I turned the offer down. I told him that I already had two offers to plug that month (one from Darren, and one from Yaro), and that I didn't wanted to go overboard with affiliate marketing on the blog.
The guy answered with something like "Oh, ok, you A-listers just promote each other's stuff. Maybe one day I will be in that circle as well."
After that I explained to him that it was not about an "a-list circle" or anything like that. It was about helping people who help me. Darren and Yaro helped me a lot in the past, so every time they launch a new product I support it (whether they offer affiliate commissions or not). I am sure Darren and Yaro think the same way when they need to choose affiliate products to promote. They help people who help them. That is how the world goes around, be it offline or online.
Had that guy who emailed me helped me to promote the launch of my Online Profits training program, I would be more than glad to return the favor. And by help I mean actually delivering sales, not just writing about the launch. In other words, you need to have a big audience in place if you want to support other people. If you don't, focus on building that first.
Here is how I would sum it up: if you want big affiliates to promote your product, become a big affiliate for them first.