How Do I Get Big Affiliates To Promote My Product?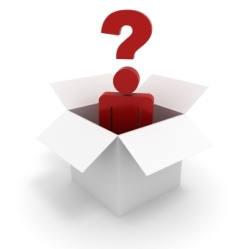 This post is part of the Friday Q&A section. Just use the contact form if you want to submit a question.
Andrew asks:
I'm currently in pre-launch of my next new product. How do I get some of the big affiliates on-board?
Last week I wrote a post asking for affiliate marketing related questions, and the question above was by far the most popular one. After Andrew wrote it several other people said "I would like to see Andrew's question answered as well!". So I figured that I should dedicate a single Q&A to it.
Getting big affiliates to promote your product can definitely make or break your launch, but how do you achieve it?
Most people believe that all you need is a solid product and healthy commissions for the affiliates (i.e., 50% or more). After all, with a big audience, anyone promoting your product would be able to make some good money, right? Well, I am sorry to disappoint you, but you'll need a lot more than that to get big affiliates aboard your project.
Why? Because there is no shortage in the market of solid products who offer healthy commissions for affiliates. It is not like if the big affiliate does not promote your product he will be leaving money in the table. He will just promote another product and make the same amount, if not more money.
People like Darren Rowse and Yaro Starak, for example, probably receive dozens of joint venture proposals every single day. I am also sure that most of these proposals are solid products, relevant to their niches, and that offer some big commissions (often times higher than 50%).
So why would they pick your product out of the hundreds they have available to promote? They won't, as simple as that.
However, there is one thing you can do to change their minds: you can build a relationship with them and help with their projects before you ask for help with yours. Notice the "help them with their projects before you ask for help with yours" part. That is essential. Just because you posted 10 comments on Problogger and exchanged a couple of emails with Darren it does not mean you have a relationship with him.
If you have supported his projects for a while, though, and always helped to sell his products (i.e., his ebooks and whatnot) as an affiliate, then that is what I call a relationship, and that would certainly increase the chances of convincing him to promote your product.
An Example
Here is one personal example that illustrates the issue. Some months ago a guy emailed me asking if I wanted to be affiliate for the launch of his blogging related ebook. The material was good, and he was offering a 50% commission on every sale. Yet I turned the offer down. I told him that I already had two offers to plug that month (one from Darren, and one from Yaro), and that I didn't wanted to go overboard with affiliate marketing on the blog.
The guy answered with something like "Oh, ok, you A-listers just promote each other's stuff. Maybe one day I will be in that circle as well."
After that I explained to him that it was not about an "a-list circle" or anything like that. It was about helping people who help me. Darren and Yaro helped me a lot in the past, so every time they launch a new product I support it (whether they offer affiliate commissions or not). I am sure Darren and Yaro think the same way when they need to choose affiliate products to promote. They help people who help them. That is how the world goes around, be it offline or online.
Had that guy who emailed me helped me to promote the launch of my Online Profits training program, I would be more than glad to return the favor. And by help I mean actually delivering sales, not just writing about the launch. In other words, you need to have a big audience in place if you want to support other people. If you don't, focus on building that first.
Here is how I would sum it up: if you want big affiliates to promote your product, become a big affiliate for them first.
Browse all articles on the Q & A category
23 Responses to "How Do I Get Big Affiliates To Promote My Product?"
Muhammad

Great article, this was really helpful thanks.

Muhammad

Love the article and love the blog, thanks 🙂

kombizz

I enjoyed reading your informative article. I am going to read more articles in this title later on.
Thank you for sharing

Wana Ozie

Wow!
This article makes me aware that
it is not easy to find JV.

Although the IM is expert we can not
push them to promote our new product.

We have to build up a good relationship,
help each other to make profit together.

That`s we call as JV.

This article is really help me.

thanks

Ali Hale
Web Marketing Tips

Every world and every business based on one basic thumb rule and that is if you will help someone than you can easily expect such kind of favour from people as well.

Sarge | beginnerblogger.com

I always say this – Give more than you receive and you will live a happy fulfilled life. Note this doesn't just apply to blogging – do this throughout your whole life and see what happens. Help others out and they may come around and help you when you need it. It's not always guaranteed but you should feel good that you've helped someone out in the first place and established a connection and potential relationship.

Sarge | BeginnerBlogger.com

Daniel Scocco

@joncravefit, thanks for the nice words.

joncravefit

A side note to this that goes along the lines of scratching ones back and getting it in return….. As far as affiliate marketing goes, for me it has been an incredible learning experience so far. Especially going on to read about people like jonathan volk and Zac and daniel.. true motivation you all are, and each with slightly different outlooks on practially the same general task..(make money online) Although I wish we could all grab a few beers and shoot ideas off each other, Id be the only one with a 5 subject notebook taking notes like my life depended on it, so instead, eating up and utilizing everybit of information you unleash is the best I and we can all do… thanks, I look forward to what the future holds….

Andrew @ webuildyourblog.com

@ Daniel Thanks for keeping that door open – I really appreciate it.

@ Darni, I shall be using ClickBank this time around

@ Katie, Thanks for the 'luck'!

Just for the record, Darren Rowse has always responded to my emails, as has Daniel.

Andrew

Dave Doolin | Website In A Weekend

This is excellent advice, and it's what I'm doing myself.

@Jade – Too few people new to this industry understand there's implicit hierarchy of players. Very difficult to go from start to Big Time in a year… when the Big Time has been doing it for many, many years.

It's time for start promoting stuff!

Katie Brandt

Great advice! Another HUGE piece of advice I would offer – make it as easy as possible for your affiliates to promote you.

For instance, give them prewritten emails, videos, banner ads, AdWords text that you have tested and know converts.

If 2 people approach me to promote something (all things being equal) and someone is telling me to do all of the work and another person has all of the marketing materials ready to go, I will 99% of the time work with the affiliate that can provide me with material to promote their products to my group.

Good Luck on your launch Andrew!

Katie

Dana @ Online Knowledge

Oh, so that is how affiliate work. You must be big player in affiliate selling before can ask other big affiliate to promote your product.

I think this is work for any kind of project. You can ask a big player after your self already became one of big player.

Rhys

Going to play Devil's advocate here.

An issue I found when one of the "A-Listers" blogging about something is that often through no fault of their own it's picked up by absolutely EVERYBODY. It's happened before with a couple of products, and – I dunno – I just get sick of reading the same promotional stuff over and over again.

I understand why big bloggers all blog about each other's products though, as they are solid, they have the brand name behind them, and are all pretty good. Just can be tricky finding a niche that can benefit from them (niches can – look at all the bloggers in Problogger.com & all their niches)

Daniel Scocco

@Chris G., Thanks man. Yeah I take for granted that affiliate promotions should only be based on products you have used/recommend, but I should have clarified that, as many people forget that detail 🙂 .

Chris Peterson

After going through your article, I can refer you Click bank and cj.com, this 2 site is more useful, where you can promote your product. And another way is video marketing to establish yourself as an expert and leader in your field

Jade Craven

I just wanted to add another idea. Its not so much getting the attention of the a-listers – it can also be able support those that they are friends with.

Heres a practical example. I'm really good friends with Dave Navarro, the Launch coach. He's helped me out and has been awesome guy. I originally became friends with him after reviewing his first product on problogger earlier this year. I recently reviewed another of his products which I know got him a hefty chunk of sales, and Darren a fair bit in commission. And I was willing to help out because I know Dave is fair and that the Problogger audience would get a lot out of it. Many people who brought based on that review contacted me on twitter to thank me.

See – most people just give up when the first approach doesn't work. There are many, many other methods of getting your product on an A-list blog. Robb Sutton and Ali Hale often do guest posts with custom promotions. You could offer yourself as an case study or interview subject. You could even buy their products and find ways to work with them. Thats what I've done and honestly – I've gotten so far despite some pretty severe problems this year.

The thing is, you have to stop thinking about blogging being some incestuous A-list circle. People at the top are super busy and don't have the time to filter your products. However if you find ways to help them, support their projects and contribute to their success, then they will be happy to reciprocate.

On the final note – I'm looking to do more guest posts in 2010 if anyones interested 🙂 Gotta get stuff in order over the next 3 weeks and focus on creating some products worth promoting.

– Jade

Chris Garrett

Great stuff Daniel, I recently wrote about this too. There seems to be a "build it and they will come" mentality with product launches that just does not match the reality. If I promoted everything that comes my way with even top quality and huge commissions my audience would no longer listen to me, so we have to be picky about what we recommend.

I would add to your advice that if you want someone to recommend something they need to have seen it and experienced it. I can't count the number of times people have asked me to "promote" rather than "review". Word to the wise … I don't "promote", but I will "review" or "recommend" based on using something. Subtle but HUGE difference.

We owe it to our readers to only recommend something honestly and not just for a pay check. If I have any doubt I will not even mention a product, I am certainly not going to recommend my readers buy something unless I am 100% certain it is a good fit.

Darni

@Andrew
Have you ever tried use Clickbank to promote your products?

Daniel Scocco

@Vishal, it is not about the difficulty of reaching those people. I am sure Darren reads most of his email, so if you use his contact form he will certainly come across your message.

But reaching him will not help you in any way unless you have the stuff I mentioned on the post.

Vishal Sanjay

Thanks a lot Daniel I think people like Darren Rowse are difficult to contact as they get tons of mails. I think its better if we ask some small bloggers instead.

Daniel Scocco

@Andrew, my pleasure.

Yes this is a very basic marketing principle: give before you ask. So help other people before you ask them to help you.

And for your launch, you can send the email anyway. The very minimum I will do is consider it and give you some feedback.

Good luck with the launch either way!

Andrew @ webuildyourblog.com

Daniel,

Thanks for picking my (and many others) question.

It's all in the relationship, I agree.

I like the fact that you say 'scratch their back first' – well you don't actually say those words but that's what you are saying.

That really helps – thanks.

You were on my list to invite to help promote my launch – suppose I have no chance now!

Andrew
Comments are closed.