Have You Played with Google Insights Already?
Where do you go if you want to find whether the interest around a particular name or keyword is increasing or decreasing lately? Most people would say Google Trends. While this is a pretty neat tool, I think Google offers an even neater one.
I am talking about Google Insights for Search. The overall idea is quite similar, but Google Insights gives you more tools to tailor and customize the data you are trying to understand.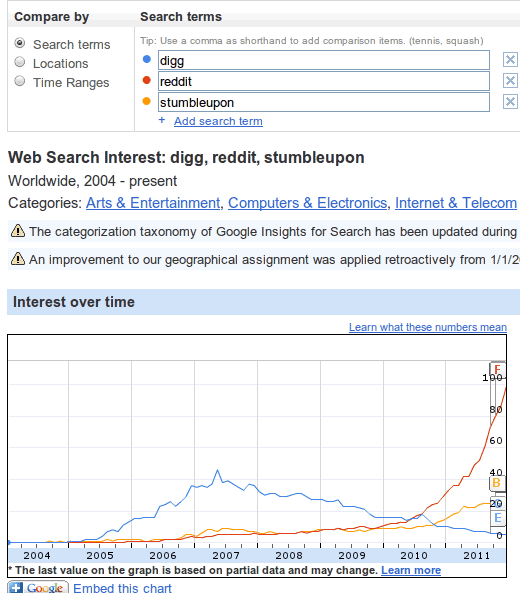 For instance, you can compare search queries from specific regions, search type (e.g., web, image, video, etc), categories and so on. The interface is not as simple as the Google Trends one, but understand how it all works is straight forward.
Overall it's a nice addition to your online toolbelt, to check it out.
Browse all articles on the Web Tools category
2 Responses to "Have You Played with Google Insights Already?"
Ehsan

Hi Daniel. It's interesting tools.
I wanted to ask something from you about your blog. There's a Related posts below body of every post in your blog.
I want to ask that do you use any plugin of related posts or any widget?

Michael

Hey Daniel – this sounds like a great new tool. I've briefly heard about it but really haven't checked it out much. I've always been using Trends in the past. However now that you mention this tool I think I'll spend some more time getting to know it and taking advance of its features.

Thanks for sharing.
Comments are closed.