[Mistakes #7] Five Common Mistakes Bloggers Make with Guest Post Pitches – and How to Fix Them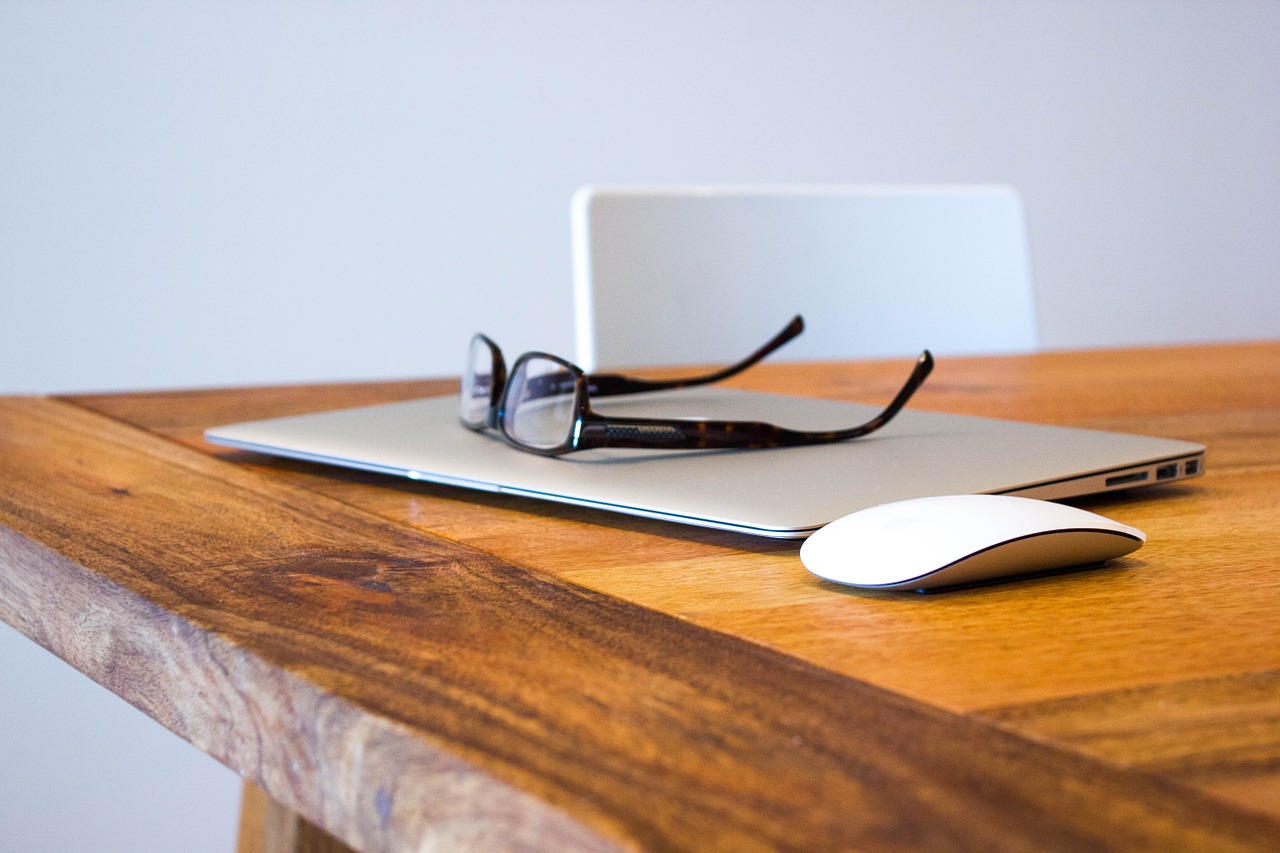 This is the 7th post in our Mistakes series. If there's a topic you'd like to see us cover in this series (or one you'd like to guest post on) then please email ali@dailyblogtips.com.
As editor of DailyBlogTips, I get a lot of guest post pitches. And I'm sad to say that at least 90% of them are so poor that it only takes me a few seconds to decide to turn them down.
This is actually good news for you: by writing a competent pitch – not even a good one! – you'll be well ahead of most of the would-be guest posters emailing large blogs.
Here are the five most common mistakes that you need to avoid if you're going to successfully land a guest post opportunity:
Mistake #1: Getting the Blogger's Name Wrong
I'll admit that I've got a weird name ("Ali Luke" – the "Ali" is short for "Alison" and "Luke" is my surname) … but 60 seconds of research would tell guest posters that I'm not called Luke!
It also surprises me how many people leave my name off entirely. (It makes it really obvious that they're sending out the same email to loads of bloggers.)
Fix it: Always double-check the blogger's name and make sure you get the spelling right. If you're copying and pasting from an email to someone else, triple-check that you changed the name at the start. (Yes, I've even had emails addressed to someone else entirely.)
Mistake #2: Writing a Generic Introduction
Hi,
I really enjoyed reading your blog dailyblogtips.com – it's full of great information. I would like to write a guest post for you.
That wouldn't be the worst start to a guest post pitch I've received, but it doesn't fill me with confidence. It sounds like something that could be written to any blog (and putting the URL in there makes it seem like it's come from a spreadsheet).
Would-be guest posters often write very generic introductions. Even if they use words like "amazing" or "brilliant", it doesn't sound very convincing if they don't give any indication that they've actually read the blog in question.
Fix it: Submit guest posts to blogs that you already know and love. Tell the blogger about a recent post you enjoyed, mention how you met them at a conference, or make some other genuine connection.
Mistake #3: Making Spelling and Grammar Mistakes
While most bloggers will edit guest posts, no-one wants a guest post that's riddled with errors – it can take longer to edit the post than to write a new one.
A surprising number of the pitches I get have several basic spelling and grammar mistakes. This is really off-putting, and is usually enough for me to turn down the pitch. (If that sounds harsh, look at  it this way: I get several guest post pitches every day and only run one guest post every week or two. Even if the pitches are good, I still have to reject quite a few.)
Fix it: Always proof-read your pitch before sending it. You might find it helps to print it out – sometimes mistakes leap out on paper but seem invisible on the screen. If English isn't your first language, or if you know your spelling and grammar tend to be poor, get a friend to check over your guest post pitch for you.
Mistake #4: Pitching Off-Topic Ideas
You'd think it's pretty obvious what "DailyBlogTips" is about, wouldn't you? Yet I get guest post pitches for all sorts of topics which simply aren't relevant – like online gaming or running an ecommerce store.
Granted, a few of our readers might be interested in these topics – but if the guest poster took the trouble to look at our categories and glance through a few posts, they'd see that they aren't topic we cover.
Fix it: Aim to write guest posts for blogs within your own niche, so that the topics you want to write on fit with the topics they want to publish posts about. If you're writing for a blog slightly outside your niche, look for a common point of interest.
Mistake #5: Not Including Links to Previous Work
While this isn't as big a mistake as the others, it still harms your chances of getting a guest post accepted. If you don't include any links to your previous work, the blogger will rely solely on your pitch to determine how good (or not!) your writing is.
Some guest posters will say that links are available on request, but it's quicker for the blogger (and for them) to simply include the links in their initial pitch.
Fix it: When you pitch a guest post, include at least two (preferably three) links to good guest posts that you've written. If you haven't written any guest posts yet, link to the best posts on your blog – not to your blog's homepage.
Have you come across any guest post pitching mistakes – either as a would-be guest poster or as a host blogger? Let us know about them in the comments…
Browse all articles on the Strategy category
12 Responses to "[Mistakes #7] Five Common Mistakes Bloggers Make with Guest Post Pitches – and How to Fix Them"
GIRI Patel

Nice info, I want to start Guest blogging on my how to blog, so it will help me.

E McGowen

Thanks Ali!
I recently came here, wanting to increase my traffic. I have been getting the the dailywritingtips for awhile. Not sure how the guest blogging works, so I'm posting, practicing, and learning all at once.

Ganesh J. Acharya

The best way to get guest posting approved is by creating a healthy relationship with the blog owner. It is good wait and comment until the blog owner knows the commenter pretty well.

Raspal Seni

Hi Darnell,

I've used the same content for cover letters before. But, I used to triple-check and add/modify according to the job I used to apply. So, the end-result was much different.

The generic intro, which Ali mentioned above, seems like the generic spam comments on blogs. It doesn't please editor. I hardly read a few words before I know it's a generic spam comment, and delete it. Editors should do the same with such generic pitches, and they do, in fact.

Bhavesh

After reading the post I realize that I made many mistakes while pitch. I try guest blogging once and pitch few people but never get any reply from that after few month get reply for asking that how much you pay me for post…. And I quite guest blogging … 🙂

Darnell Jackson

Good point Ali,

Especially #2.

Its a pain but it only works if you take your time to customize each pitch for each blog. I know I know but it's the only way to not get auto-canned.

Ali Luke

@Martin — I usually respond briefly to say "No, thanks". If they're incredibly ill-targeted, I just delete them.

@Nordie — I'm definitely more likely to read well-formatted, polite emails. Ignoring guidelines is a big no-no.

@Raspal — I agree it's a great advantage to know the host blogger before pitching. I feel like I "know" you through your comments and emails, and I know you understand the DBT audience, and it was a natural step to take a guest post from you. 🙂

I'm no Duchess (though if you've heard me on audio or video, you'll know I have a strong British accent…!) 😉

Raspal Seni

Hey Martin – Don't call her Luke! It doesn't sound that nice, even though it sounds close to Duke. But, she's not a Duke. Duchess, maybe. 🙂

Very nice post, Ali. Just today morning, I was reading your TBGF chapters on guest posting and read similar points on guest post pitches. This post from you comes at the right time when I need to pitch other blog editors.

Maybe I was lucky or I don't know what happened – I never felt I "sent you a pitch". It all happened so easily. So, I'd point to one point from your ebook – have a relationship with the blogger/editor at least to some degree, before you pitch to them. It just becomes so natural and friendly, after that.

About the name, also don't start with "Dear Sir/Ma'am" or "Dear Mr. Editor". If you really can't find the editor's name from the blog, just a "Hi there" could be a better start. Read this just today from Lauren Tharp in one of her comments.

Another thing is to either read the guest posting guidelines, or ask the editor via e-mail or contact form, for the guidelines, before sending your pitch – in case, there are no guest post guidelines mentioned.

Nordie

I get quite a few pitches for near-publication books, usually from authors, occasionally from publishers.

Most I can happily ignore:

The full HTML book pitch slapped into the comments of my "review policy" page (which, had they read the policy, would have confirmed that I wouldnt have read their book no matter what)

The email asking for a free book review, and pointing me to the one and only link for the book *where I could buy it at full price* (even after my email saying "wont be doing this, I cant download from Amazon.com as I am not US resident"). He gets ignored.

Meanwhle I had an recent email, that was so nicely formatted and well written that I ignored the flattery ("your fabulous and popular website" – yeah well, the stats say otherwise, but whatever) and he gave me so much notice that I just went "nice pitch, sure I'll read it"

Greg

Guest posting is a great way to get high quality links and exposure for your blog or website.

So get it right when you approach website owners. Follow these crucial tips.

Martin

I get generic and off-topic queries like this every day. Do you respond politely or ignore them?

I tend to get rid of the random 90% and reply only to requests tailored for me…even when they get my name wrong.

Great post, Luke. …What?

[Sorry, Ali, couldn't resist!]

Louise Barnes-Johnston

Nice summary Ali! I especially agree with Mistake #5 and wonder how any prospective guest blogger can expect to be considered without providing examples of their work.

Just wondering if guest post request emails are the latest form of spam?
Comments are closed.