Don't Use Twitter Like a Wet Cracker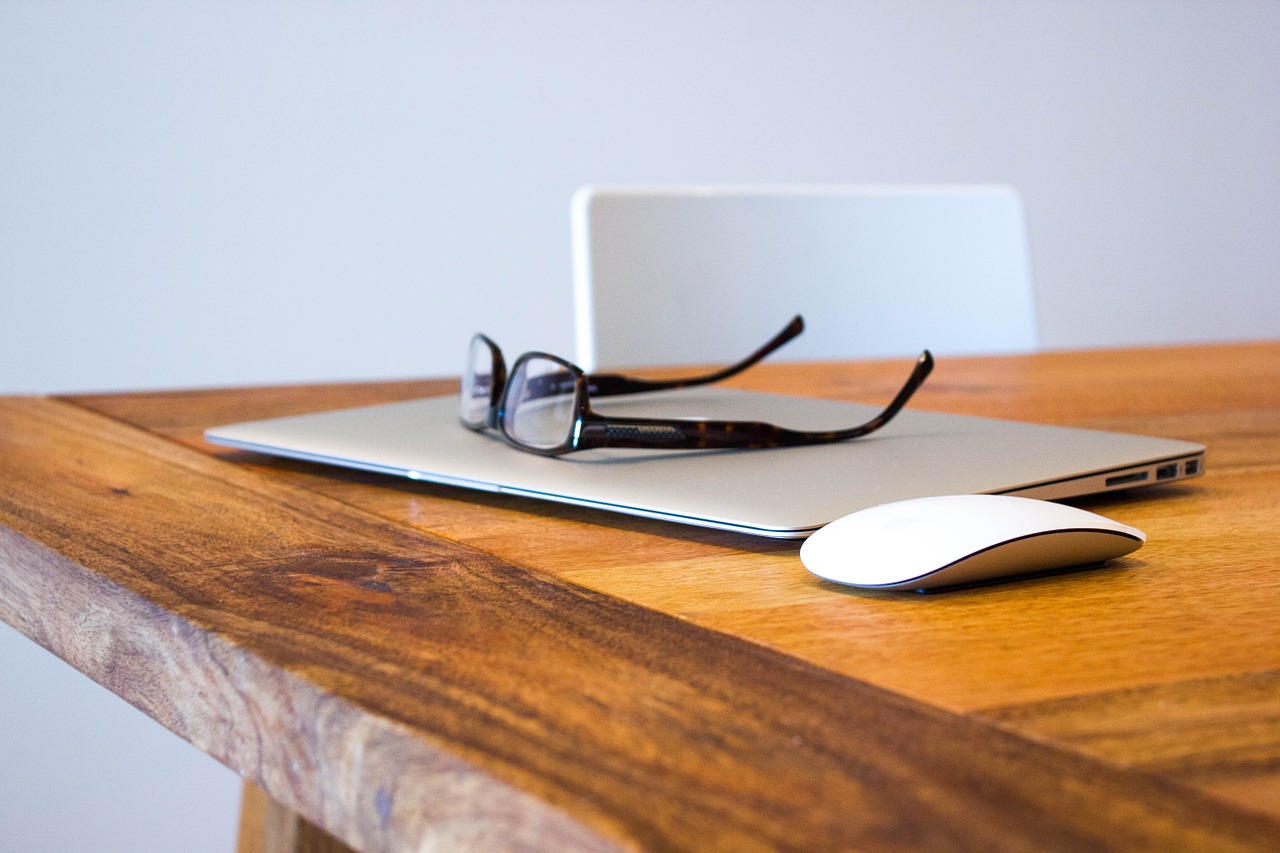 This is a guest post by Joshu Thomas. If you want to guest post on this blog, check out the guidelines here.
Crackers — The drier the better! Am sure you would never go shopping for a wet cracker. Then why use a twitter account the same way?
Twitter is a marketing bomb if used the right way. I have been using twitter for more than 2 years now and have been benefited only when I discovered the right way to use it.
Just like many of us I usually blindly do 2 things:
Blindly follow as many as suggested twitter accounts to follow.
Blindly tweet every single post on my blog using the retweet plugins.
I can for sure say these two are the biggest mistakes that could get your cracker wet.
The major pattern you could see on Twitter is:
You get followed back by many if you follow them
People subscribe to auto-follow tools to increase the follower counts
Your Twitter dashboard is flooded with tweets if you leave it un touched for 10 minutes
As soon as you tweet you see few new visitors from twitter landing on your website / blog
Is that what Twitter is all about – a few extra visitors, lot of blind tweets, flooded dashboards and huge chunk of followers to show off?
Now let me share what I learnt the hard way and something that could really help you benefit.
I created another twitter account and followed a different strategy that the one I used to use and many of us still use.
I had the new Ground rules this time:
Only follow who I really wanted to
Will try to keep the follower to following ratio unequal
Have a straight forward profile Bio (simple words about me and what I do)
Have a real profile pic (preferably not a graphic unless you are a huge brand)
Respond to direct messages
Visit / Reply to interesting tweets and if good, re-tweet.
Meet / interact with real people and build contacts
How this was different from my previous approach
With my old profile even though I had 8000+ followers on a retweet I used to get 120 -150 new hits on my blog posts. Then what are the 7850 followers for? Spamming you? I guess you have got the message I am trying to send across.
Here is a snapshot of my account: ( I have 60 people I follow and 1794 followers)
Take Home: Twitter is all about real people and real contacts – build them and you would be rewarded.
About the Author: Joshu Thomas is a Blogger from India. Blogging and web development helped him become independent, and that is why loves it. You can read more from him on his website, OrangeCopper.com.
Browse all articles on the Social Media category
23 Responses to "Don't Use Twitter Like a Wet Cracker"
Joshu Thomas

Hi Lucy,

You are right, That should be the ideal way of using twitter.
Regarding your query on searching twitter users – you can do that with the Twitter search, Search for the keywords and it will return the results. Keywords like "wordpress expert" or "Blogger" etc.

There are lot of applications like tweet adder which enables you to search as per profile keywords, niches, geographical locations etc.

cheers
Josh

Lucy @ VideoCharacter

I absolutely agree, with all the spamming on twitter, it will be best if we manually follow who we want. How do you search for the people you follow? You just think of a person and look for them?

Joshu Thomas

Hi Mark,

Absolutely Right!
Thanks for the kind words.

Cheers
Josh

mark readal

Hi Joshu. With all the different social media opportunities out there, every single platform will need its very own strategy. You've figured it out. Many thanks for your tips. I hope to apply them without creating a new account. Cheers mark

Joshu Thomas

Hey Clive,

Interesting Question.

At one shot, i would say the second one. But again, there is a disclaimer – What if the first 2345 followers are in the same niche? then i would go supporting the first one. Because, basically it all narrows down to how many people your tweet is reaching and how many of them are in your own niche.

As the profile owner i would prefer the first one as i have to read fewer tweets, otherwise i would have a flooded twitter dashboard.

Essence: A good 300 followers who read your tweets is better than 1000 people who just ignores your tweet!

cheers
Josh

Clive at BlogBriefing.com

Who is more legit to you?….

Following: 2345 – Followers: 2100

or

Following: 105 – Followers: 1450

'nuff said!

Sujith

Who is the author of this article? "Nitin Aggarwal." or Joshu Thomas ?
Anyway the article is good. I too agree with Mr Joshu Twitter cannot be considered as a good source of blog traffic.

Joshu Thomas

Hi Wasim,

Correct, Its all about using Twitter in the smart way! Right profiles and good follower count could do great magic.

cheers
Josh

wasim ismail

You should be clever with your Twitter and Social Media marketing, many of the times i see users following everyone they come across, the pint you have mentioned is very important that you should follow people in your industry and business. This will give you a better exposure and more results.

Toby

Many thanks for that, I've not go into the whole Twitter thing yet so your timing is great, I'd almost certainly have made the mistakes you mention, glad I read it

Joshu Thomas

Hi Toby,

Glad that you found it useful. All the best to you.

Cheers
Josh

Vivek Parmar

Many of them not know how to use twitter effectively. many of them use twitter for business or selling their products only few of them use it to make new contacts and help each other by exchanging information with each other

Joshu Thomas

Hi Vivek,

You are very correct. there is lot of automation and mechanical trend on Twitter. But ideally twitter is a wonderful tool to build relationships and contacts that could be very useful to improve your business and website traffic.

cheers
Josh

Marty

Spot on advice.

One question: What do you do with your original account? Delete it? Ignore it?

Joshu Thomas

Marty,

Need not delete your account, you can start the process all over or use it in a better way. If you have 2000 followers also and one person following you – ideally your tweet only reaches 1 person.

There are lot of web based tools to find and unfollow users who do not follow you back, so basically you can unfollow those who are not following you and start over again in the smart way.

PS: I am following a process of following niche specific profiles and waiting for few days and unfollowing them so that i gain atleast 20 – 30% of new followers in the process. My twitter counter shows atleast 40 – 50 new followers on an average day.

Cheers
Josh

Roger

Great article! I agree, twitter is a place to build real contacts and is all about real people. As for traffic, it's not a great source for my blog. Seems that only one or two visitors come in ever. Oh, and I'm guilty of retweeting my own posts. I'd like to know why doing a retweet of our own blog posts is not a good idea?

Joshu Thomas

Hi Roger,

Retweeting your own Tweet message is same as "simply tweeting" any message. Basically each of your tweet or retweet reaches the same audience – Your own followers.

There are important factors to tweeting:

1. Observe the time you are tweeting, Tweeting at peak hours will give your tweet more visibility as people would be watching their twitter dashboard.

2. Make all your tweets are not just links and articles, Tweet meaningful messages and never give your account a Bot like impression.

Cheers
Josh

Alex Herrera

Thanks for the twitter info. Seems I have been using twitter the wrong way the entire time. Looks like I have to go back to the drawing board.

Joshu Thomas

Hi Alex,

Thanks for the comment.
As i said before, the success in using twitter is having a decent follower count and following the right tribe.

Wishing you all the best!

cheers
Josh

Paul

On your twitter account are ~2k Followers. Not 8k and you'r still writing "I do a sure follow back!" in your bio. So I'm wondering why?

If you've learned what twitter is about, why not doing it? And a link to your new twitter profile were helpful, to see your 1794 followers.

Joshu Thomas

Hi Paul,

Thanks for the comment.
I usually follow a pattern in using twitter

1. Follow twitter users as per their niche and profile ( where my niche match)
2. Give them a time span of 5 -8 days
3. Unfollow who do not follow back
4. Rinse and reuse the method.
5. Interact and respond to tweets.
6. Follow those who re-tweet my tweets as well

cheers
Josh

Emil A. Georgiev

The strategy you recommend is the one I am currently deploying. I probably haven't yet reached the "critical mass" of followers as I receive just a negligible amount of blog visitors from Twitter.

Joshu Thomas

Thanks. Basically wonderful idea behind Twitter in conveying your idea across in 140 characters is all about sending your message across to your followers. So basically it your message visibility drills down to

1. The number of followers you have and not the number you follow.
2. The fact that "are your followers interested in the message"

Cheers
Josh
Comments are closed.