Do Not Fear Failing or Doing New Things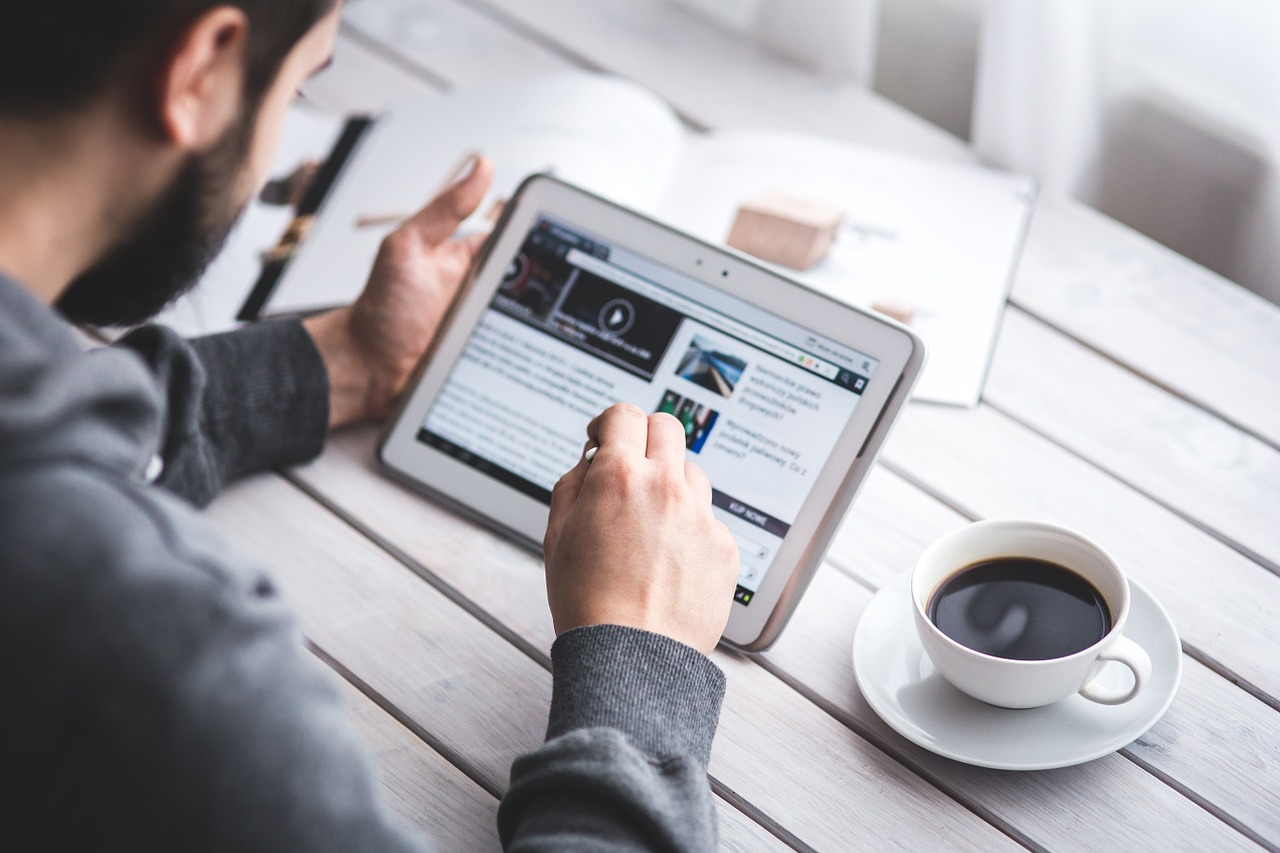 I just came across an interesting interview with Google's founder Larry page. The interview is about how to change the world. Sounds challenging huh? This guy actually did it, so he has credit to talk about it.
When asked about how to get more people actually thinking about and working on things that might end up changing the world, he answered:
There are a number of barriers in place. Let me give an example. In our first founders' letter in 2004, we talked about the risk profile with respect to doing new innovations. We said we would do some things that would have only a 10% chance of making $1 billion over the long term. But we don't put many people on those things; 90% work on everything else. So that's not a big risk. And if you look at where many of our new features come from, it's from these riskier investments.

Even when we started Google, we thought, "Oh, we might fail," and we almost didn't do it. The reason we started is that Stanford said, "You guys can come back and finish your Ph.D.s if you don't succeed." Probably that one decision caused Google to be created. It's not clear we would have done it otherwise. We had all this internal risk we had just invented. It's not that we were going to starve or not get jobs or not have a good life or whatever, but you have this fear of failing and of doing something new, which is very natural. In order to do stuff that matters, you need to overcome that.
This advice is good for pretty much anything you decide to carry on in your life. Blogging and online ventures are no exception. If you want to succeed on the web, you will need to let your fear of failure go away, and to try new and innovative things.
Browse all articles on the Strategy category
24 Responses to "Do Not Fear Failing or Doing New Things"
medyum

Throw the fear of failure out the window if you want to succeed at any business. There is always potential risk; the key is to make calculated risks, do your research, and stay focused on your strategy and your goals….

BLOGBOOZE

I'm not afraid of doing new things or failing. But sometimes gets disappointed with the effort i made, because in return i get nothing but the experience.

Adam

Fear was a large factor in my latest website. I wasn't sure whether it would work or not and I wasn't sure whether I should commit myself to such a large task.

Only time will tell whether or not it was a good idea.

Mandy

Yeah you're right you'll never know if you don't try.

I took the first step to overcoming my fear of failure by starting the blog in the first place.

But now it's time to take the second step and start reaching out doing things I haven't done before. I know it, I've just got to do it.

Thanks for the reminder.

Medical Transcriptionist

Really motivational.

I've failed in 90% of my new ventures, but converting those failures to steps of success churned out the successess to be blockbusters.

Now I really think that if you have to achieve something different from the world and stand apart, you need to have a couple of failures earlier.

Muscle Post

Throw the fear of failure out the window if you want to succeed at any business. There is always potential risk; the key is to make calculated risks, do your research, and stay focused on your strategy and your goals.

周文

in China,As the saying goes,Failure is the mother of success。that means we can get more experience from the Failure.

Suzanne

I've got your blog as a widget on my google home page so I can check your topic of the day, each day. Thanks for this post, it's just what I needed to start my day.

-Suzanne

What Sells Online!

Conquering our fear of failure is indeed one of the ingredients needed for online success. Without this, we can't even start building something for ourselves.

However, I would like to add that conquering fear alone is only the FIRST STEP in making it online. Perseverance, determination and using the right methods are also important. If we take the first step, but aren't able to carry it through, we will still end up failures nonetheless.

Finally, for phenomenal success, I believe we need an additional ingredient – our own intellectual property. This is what makes us unique. With our own IP, we can produce our own products and services, and have a competitive advantage over others.

Explore all the greatest ideas and businesses online, and you'll see that there is always something unique about them – something they pioneered, and was unique to them. Google developed their own unique search algorithm, and were one of the first to spearhead online advertising. That's why they are a giant today.

Cheers, Samantha Tang
http://www.what-sells-online.com

Daniel Scocco

@wisher, I am not that found of universities either.

@Aseem, agreed. As for full time blogging, well, I am not sure if that is the right step. Why not become a full time web entrepreneur or web publisher instead?

@Diane, same here.

@Voice of Dingchao, good luck with your business. What is wrong with PR you think?

@Putra, if you want to succeed, aim to fail a lot 🙂 .

Putra eka

That's make me think, failure is one of way to the great success. Everyone get more experience from the mistake.

Voice Of Dingchao

Yeah, this is exactly what I think. I quite agree with Larry. I always believe I will succeed in the end, this is why I adhere to run my online business for a whole year, although sometimes I failed, but I always have hope. And this is why I decided to quit my day job without any hesitation and treat my online business as a full-time job.

But it seems that Google is doing the wrong thing, we all treat Google PR as authority in website Ranking System. I hope Google will solve this problem as soon as possible, or other ranking system will replace it soon.

Sincerely

Diane Penna

Thanks for the post. There have been many times I have been paralyzed by fear of failure, mostly because of past failures. However, I have learned to look at those at stepping stones or learning experiences, and now every time I take a chance at something – I'm never sorry I did.

Aseem Kishore

Daniel, those statements speak volumes. It's one of the main reasons why countries that encourage risk takers and support them if they fail do so well.

I'm still fearful to jump into blogging full time and I think I need to overcome that soon and go for it!! Thanks for the apt post!

wisher

I liked the Stanford quote. We have always time to go on with our studies, not to catch our good chance.

Daniel Scocco

@fitzheim, exactly.

@Ramino, obrigado por visitar o blog todo dia, fico honrado.

@Barbara, one of my favorite videos ever as well. I have both the video and the transcript here in fact.

Barbara Ling

One of my favorite lessons regarding that is from Steve Jobs' Commencement address at http://tinyurl.com/8hf2q ; it includes:

"Your time is limited, so don't waste it living someone else's life. Don't be trapped by dogma — which is living with the results of other people's thinking. Don't let the noise of others' opinions drown out your own inner voice. And most important, have the courage to follow your heart and intuition. They somehow already know what you truly want to become. Everything else is secondary."

Enjoy,

Barbara

Ramiro

Great post!
I am portuguese and I visit your blog everyday. It has outstanding tips for bloggers.

penantang

In this world, there is one word to do if want to success..The word is BRAVE.

fitzheim

Thanks Daniel on this.

I sometimes fear of losing capitals when venturing a business but that's how business works eh?

This part really tells it all:

"If you want to succeed on the web, you will need to let your fear of failure go away, and to try new and innovative things."
Comments are closed.