Dear Reader, Who Are You?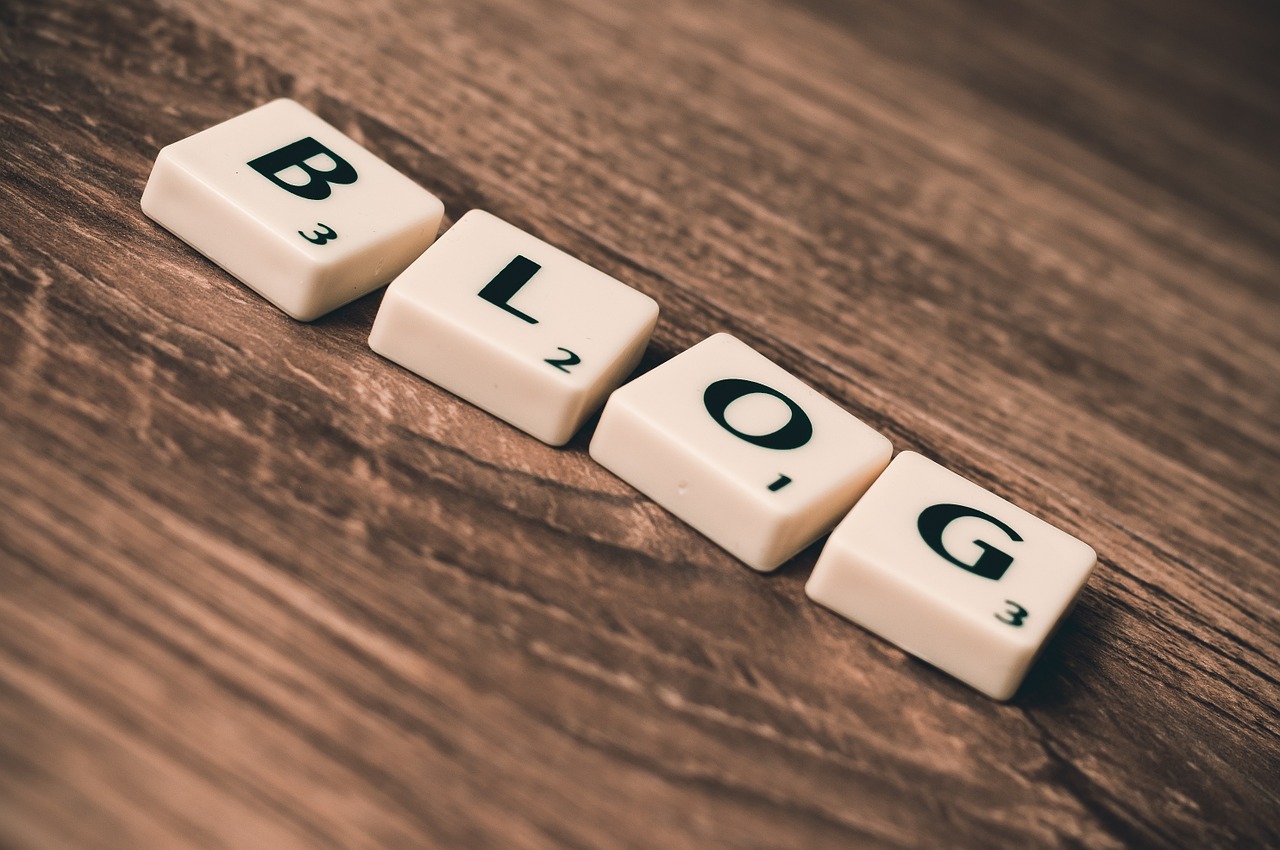 Daily Blog Tips will be three years old soon, but that is far too short a time to live among such excellent and admirable bloggers (you). I don't know half of you half as well as I should like, and I like less than half of you half as well as you deserve.
You probably chuckled with the line above (if you haven't, go buy The Lord of the Rings and read it asap), but it does capture the spirit of this post.
Blogging is about conversations, communities and relationships, right? I was thinking about that concept this morning, and I realized that I don't know most of my readers. Sure I know some of you, the ones who have been commenting frequently or exchanging emails with me, but that is the vast minority.
I would like to know more about you, to know where you live, what you do for a living and the like. That is what this post is all about. It is simply an invitation for you to write a comment sharing a bit of your background.
I will do my best to answer to all comments, and possibly to visit your blog or website to check it out. Don't be shy and come join the conversation!
Browse all articles on the General category
226 Responses to "Dear Reader, Who Are You?"
Chris

Wow, you have a lot of people from different places reading this. That is awesome.

Me, I live in Ohio with my wife and 2 kids. Currently I'm also on the road to working online full time and quitting my job. My blog is about marketing and leadership (link on my name leads to that). I also am working on doing freelance writing which is where my real passion is. I have a portfolio site as well here:

http://www.whoischrisanderson.com

At some point or another I'm going to start some niche blogs and make some money with that as well. Both my wife are in the process of getting our business going. She's a portrait photographer.

So anyways, I found out that I adore blogging about 4 or 5 months ago and I've been really sticking with that since then.

Eventually I'll be a full time, work at home writer. And I can't wait! Thanks for this post, very cool idea!

~Chris

Melt du Plooy

Daniel, yes that is correct. good memory.
Also, almost forgot, but thanks to @Tiffany here, congratulations on birthday number 3 for the blog. Keep up the good work as they say

Daniel Scocco

@Tiffany, thanks for your comment. Nice blog you have there too. Recipes are quite popular online, so it is a niche with potential.

Tiffany

I'm a mom of 4 kids and I homeschool them all. My oldest will graduate this year. I share easy recipes, menus and grocery lists on my blog, Eat at Home.

Happy blog birthday! I've enjoyed reading the comments you've gotten so far on this post. Your readers are from all over the world – so cool!

Daniel Scocco

@Catherine, thanks for joining us. Interesting idea on the expat blog. Local blogs tend to monetize well because you have a very targeted audience.

Catherine Nelson-Pollard

Hello from Switzerland,

I am a follower too, British and I live in a town called Nyon. I set up a blogsite over 18 months ago called Living in Nyon to help other anglophones and expatriates know more about what it is like to live here. There is a big expat community here and if you don't speak French then its not easy at the start which is where my blog helps them. Through the blog I have corresponded with many other readers, organised drinks evenings to let other newcomers meet each other and I report on all things local. In a way my blog has happily become a victim of its own success as I receive a lot of correspondence to do with it. It really has been more a labour of love to be honest but in the last few 6 months I have taken a few adverts on the site.
I have another personal blog and keep checking your hints and tips even though I don't always have the time to follow them! I will be speaking at a webpanel on blogging at a writers' conference here in Switzerland next February and of course I will mention your site! Keep up the good work. Catherine

Daniel Scocco

@Meraj, just put the blog out there and write whenever you can. This will create the habit, and before you know it you will be writing every day.

Meraj Khattak

Meraj Rasool Khattak from Karachi, Pakistan.

I am working as a software engineer and studying for masters. I like trekking, photography, reading and open source software.

I hope one day, I would be able to write regular on my blog 🙂 now a days I read a lot and write very less.

Daniel Scocco

@Mihai, nice to meet you.

Daniel Scocco

@Rhys, yeah you are one of the old timers. Glad to know you are still reading the blog.

Liverpool is one of the teams I like in the Premier league too. "And you'll never walk alone!"

Rhys

My name is Rhys Wynne, long time reader, occassional commenter. I am originally from Colwyn Bay, North Wales and, for the next six months, it is my home town. I have been blogging now for nearly 10 years and found your blog about two years ago (though I'm not entirely sure how). I work for an internet marketing company during the day.

Away from blogging I enjoy travelling (been throughout Europe, North America & United States), soccer/football (support Liverpool & my local team Colwyn Bay) & video games. I also work as a professional wrestling manager for my local wrestling company.

Daniel Scocco

@Umar, but you can create a website in English, targeting readers from US, UK and Canada. After that you will just need to work with companies and advertisers willing to send you the money there.

Daniel Scocco

@Jennifer, nice blog you have there, and a good niche too.

Daniel Scocco

@Melt, sure I remember you, we did the "Blog Optimization Project" with you 🙂 .

Glad to know you are working full time with a marketing agency now. Working online rocks indeed.

Melt du Plooy

Hello Daniel, nice post, good of you wanting to know who your readers are. Well, We met quite a few years ago, just when i started my own business Manta SEO Solutions. You may remember. Well, i've moved on since then and am now the Search Manager at a company called Virtuosa. We do strategies and online marketing for any interested client and along with that offer web design and development. Some call us a full service digital agency. On a personal level, I have just moved to Botswana from South Africa with my wife and two kids and have settled in nicely. I work from home and love the online digital world. Because I do more Search Marketing stuff I don't get to blog that much but you are wellcome to go and read some of my blogs at http://www.emarketingtrends.co.za. Other than that, I still keep tabs on your site and follow you on twitter, what can I say. 🙂

Daniel Scocco

@Sherry, have you considered registering you own domain name, for the online store at least? I believe this will help a lot.

Daniel Scocco

@Firas, yeah you are one of the readers I already consider a friend 🙂 . Thanks for dropping a line.

Umar in Dubai

Daniel, the problem is that most advertisers in top affiliate programs don't target this region.

Sherry

me Sherry, a full time blogger but now start busy with my online store
http://jewelrybys.blogspot.com

Firas Steitiyeh

Hello Daniel and Other readers.

What a great chance and opportunity to get to know each other, that what I call an excellent social Interaction!! hats off 🙂

I am Firas Steitiyeh from Amman, Jordan. Internet Expert by passion and Marketing guy by profession. I knew Daniel almost a year ago, what a such kind and helpful person not to forget his knowledge! A Big fan of DBT and it's topics 😀

Best Regards,

Firas Steitiyeh

Daniel Scocco

@BLOGitse, Cairo must be a nice city. I have a couple of friends who live there, and hopefully in the future I will be able to visit it.

BLOGitse

Thanks for asking!
I'm an expat woman from Finland, now living in Cairo, Egypt.
Blogging is my main daily routine + photographing.

On my blogs you'll find much more about me and my life than I could write here! 🙂
Welcome! and pls leave a comment if you visit!
Have a great day!

Mihai @ Freshome.com

Mihai or Michael …from Romania/ Europe full time blogging. 😉

Daniel Scocco

@Vasu, I am sure it will be a matter of time before you are able to quit your job and work full time online.

Just keep your revenues growing, and once you reach 50% or so of your day job salary consider making the switch.

jennifer888 @ Negotiation Board

Happy 3rd Birthday!

I am a Stay at Home Mom to a beautiful baby girl in Seattle, WA. I am utilizing my background in business to teach others the basics of negotiation through my blog. When I am not blogging, I am spending my day at the Zoo, Beach, Park with my little girl and having a blast!

Vasu Paidi

Hi,
I am Vasu, I read your blog daily. I enjoy reading it 🙂
I just completed my college and joined in a company. I love internet
I run few niche blogs for fun and money 🙂
btw I am from India

Long term plans. Quit Job and Full time Online Presence

It will be great if you can remember me 🙂
Its a great opportunity for me to share my details with you
Thanks for it.

I simply love these words 🙂
Blogging is about conversations, communities and relationships

Though i sit lonely with of my laptop all the day, I never feel it actually.Its because of guys like you
Thanks for everything

Daniel Scocco

@Umar, I am not sure if you need to go to the US/Canada to start working full time on the Internet. Being in the US makes it easier because you can cash your revenues easily, but even in the UAE there should be ways (i.e. wire transfers, Paypal cheques).

Umar in Dubai

Hi Daniel, I am your follower from Dubai, UAE. I don't remember how I came across your blog but now I read each and every post of yours. I am an IT consultant by profession. In my free time I blog about life in Dubai. I also have a photoblog at http://meandmycamera.us. I have been trying hard to find a balance between my job and blogs. At times I am able to post multiples a week but some times my post frequency is reduced to only a few posts in a month. My dream is earn full time income from internet, though I am long away from achieving it, mainly because in Dubai there are not many reliable ways to earn money from blogging or online marking. I might move to US/Canada in a couple of years and pursue my dream there, but before that I have to accumulate enough savings to survive in a new country for an year or so, so that I don't end up looking for a job immediately after migrating.

Daniel Scocco

@Melvin, you are on the right track then. Starting young making the path much easier.

Melvin

I am Melvin Dichoso, a 19 year old cool guy from the archipelago of Philippines. I am a computer science student who loves to play basketball, lols. 😀

For my background, I have been into blogging and internet marketing for close to 3 years now. Most of my income comes from affiliate marketing (traditional directlinking – PayPerClick combo), and some from blogging. I really don't need an income for living as of now because Im still studying.

I also manage a huge portfolio of websites and blogs, most of which are not making enough than what is expected, yet still enough to make me happy..

Now you know me! 😀
Comments are closed.