Creating A Funnel with Your Guest Posts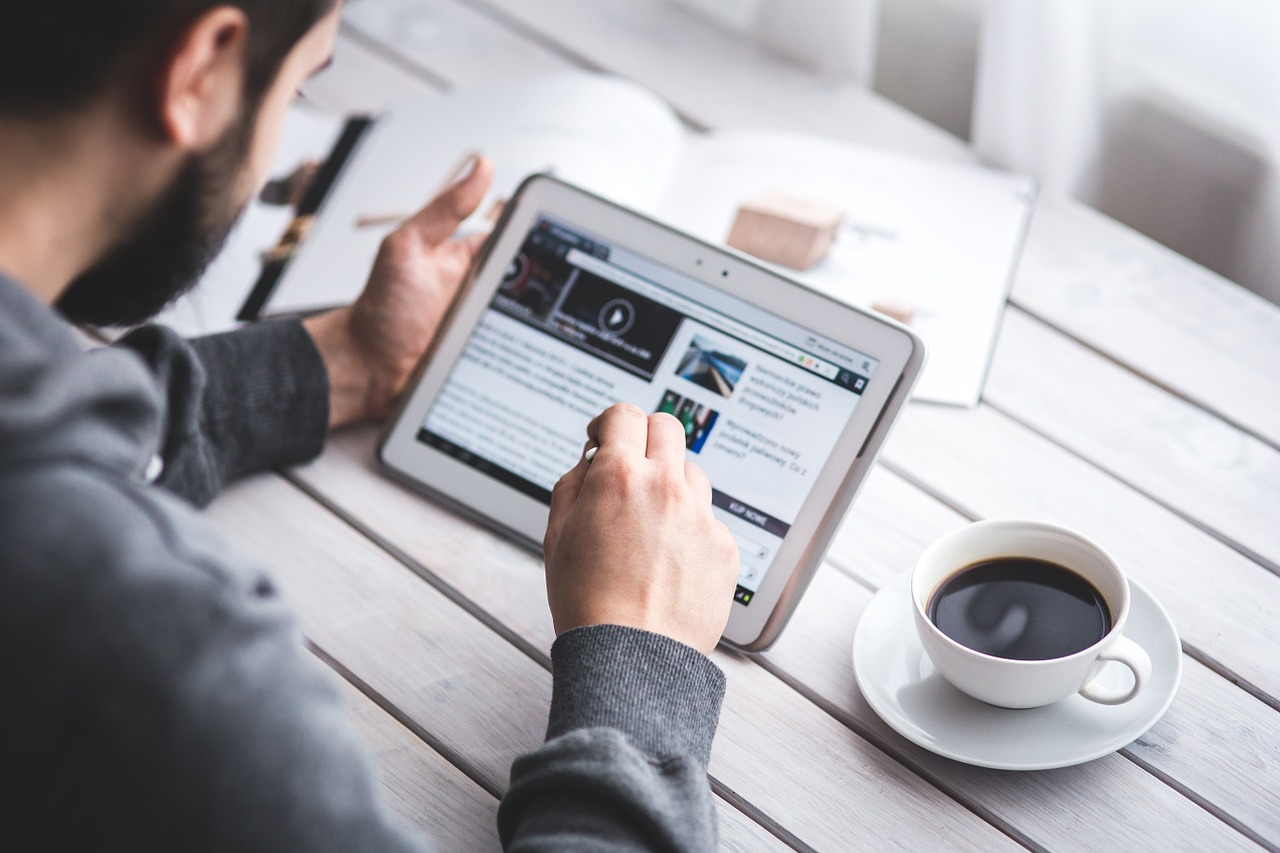 If you've been blogging for longer than a week, you know about the awesome, awesome power of guest blogging.
In fact, it's usefulness is why I am participating in it right now!
I get to have my writing and ideas featured to another whole audience who may not be familiar with my blog, and I get to meet new people and create more connections with this extended audience, not to mention the fact that guest posting builds the reputation of my own blogs and sends over tons of traffic.
The thing is, guest blogging – with all of it's obvious benefits, can actually be made far more effective by using a very simple trick that very few bloggers implement.
The Power of Funneling
"Okay, what is Greg going on about here?"
Bear with me, because I guarantee if this is something you've never heard of, things are about to get really interesting.
While funneling may sound like some sort of shady marketing technique, it is actually a very direct, honest, and effective way to peak people's interest and make them more likely to subscribe to your list.
Funneling is essentially a technique that relies on capturing people's interest on a single topic, and using that interest to generate interest in your blog (and more importantly, your mailing list).
Studies have shown that people are more likely to engage with a piece of content after they have already been primed with an earlier piece of content on a similar subject that they enjoyed.
Why do you think YouTube offers so many "Related Videos" on the sidebar, and averages over a dozen videos viewed per session?
It's because after people view a specific type of video (humor, informative, animated, music related), they are likely to engage with another video of the same type.
You can use this mindset to funnel new visitors to your blog into subscribers.
How?
Guest Post the Smart Way
In order to imagine how the funneling process works, imagine the natural flow of water (no, we're not getting all "zen" on you out of the blue ;))
In order to funnel into a "bucket" (ie, your mailing list), the water has to come from a new source, a new "flow" of traffic if you will (or a flood if your lucky!)
So, to get this process going, doing an awesome guest post is the very first step.
If you do a ton of guest blogging like me, this will bring in some great traffic for your site.
The thing is, you have to structure this guest post in a way that will "funnel" to your email list.
In a nutshell, that means writing about a topic that relates in some way to the benefits of your mailing list.
There are 3 great ways that you can go about this process, which I describe below.
1.) Guest Post Relating to Your Unique Selling Proposition
The first way to funnel new traffic from a guest post the right way is to write a guest post relating to your blog's unique selling proposition.
Your blog's unique selling proposition (UAP) is your "twist" on your blog's topic; what you are going to offer your readers that makes it disctinctly different from other blogs out there.
The best part: your UAP doesn't have to be entirely "new", it just has to combined certain elements that make your blog different from the hoards of other blogs in your niche that do the "generic" route (and believe me, there are many).
My personal example on Sparring Mind is that I focus on studies from psychological research, marketing & business studies, and a heavy serving of interviews.
I do this in a fairly crowded content marketing niche, and it helps people remember my blog better and instantly see what kind of content they can get out of it.
Take my guest post on the KISSmetrics blog as the start of the funnel process: on a very large marketing blog (the "big" genre my niche is in) I talked about 5 consumer psychology studies that can help marketers increase conversions.
That focus on the psychology studies narrowed down to my unique selling proposition, so when people clicked through to see my site, they were greeted with a blog that focused on the type of content that they just read and enjoyed.
Needless to say, I saw really high conversion rates from that post, and you can too using this same strategy.
On your next guest post, think about your blog's unique selling proposition, and write a guest post focused on that particular aspect.
For instance, if you were writing a blog on "good investment advice", and you did a guest post on a big personal finance blog, you should focus your guest post on something that has to do with investment advice, and that tie-in will get people interested in your blog, more interested than if you had just written on a random personal finance topic.
2.) Guest Post Relating to an Opt-In Bonus
This is a super effective funneling technique, and one I've seen used to great effect many times.
The idea here is similar to the one described above, only this time, you write a guest post that is related to an opt-in bonus that you're offering, rather than your blog's unique selling point.
One of the smartest ways I've seen this done is by the BlogTyrant, who in his early days of guest posting to build his mailing list, focused exclusively on, what else, useful techniques for building a thriving email list.
Why did he do this?
Because he offers a free e-Book on his site (after you opt-in) that goes in to a deep discussion about building an email list.
BlogTyrant describes this technique himself in the following excerpt:
What you do now is write up some amazing guest posts that cover the same or similar things to your eBook.

Of course you don't want to replicate the information but you want to make sure it is highly relevant.

If you look at my guest posts … you will see that all of them have something to do with email subscribers. This was no accident.

I was priming people for my eBook.
The general idea: Offer a useful opt-in bonus on a single subject in your niche, then create guest posts that are of high quality and related to this opt-in bonus.
People will be primed for your e-Book from reading your guest posts, and therefore more likely to opt-in when they encounter it on your site.
3.) Guest Post for Related Webinars or Courses
This is a technique that would described as "moderately advanced", although as bloggers expand to more and more forms of media, it is becoming more and more common.
The idea here is going to follow the precedents set above: focus on a topic, convert better on a specific goal.
The goal here would be getting people to sign up for your webinar or online course (with their emails of course :)) by utilizing a guest post on a popular blog about the exact topic that your webinar or online course will cover.
I've seen Jon Morrow do this with his guest blogging course, and more recently to launch his new project (using a post on Copyblogger).
I've seen Derek Rowse & Amy Porterfield do this when they recently had a Facebook Marketing Webinar (it was hyped by a great guest post on Problogger discussing Facebook marketing).
Let's hear it one more time: As you can see, guest posting with this type of focus in mind is a great way to generate a lot of sign ups for new projects like webinars and courses (honestly, it works for everything!)
The idea is simple and I've mentioned it a couple of times in this post: prime and deliver.
Prime people's interest by discussing a specific topic in a guest post, and then deliver more excellent content by promoting something similar on your own blog that will further quench their thirst for knowledge on this topic.
It works for some of the best bloggers out there, and it can work for you!
Over To You
How do you plan on using this "funnel" technique to direct your next flow of traffic from your guest posts?
Do you have any good examples of this technique that you've encountered elsewhere?
Gregory Ciotti writes about WordPress and online marketing at Sparring Mind (make sure to check it out). He also writers a weekly column for Daily Blog Tips.
Browse all articles on the Promotion category
8 Responses to "Creating A Funnel with Your Guest Posts"
Josh Sarz

Guest posting is powerful indeed, I written some guest posts and I'm planning on writing a lot more.

Ehsan

That war a great post. Actually I never made any guest post for other blogs because I'm still beginner in this field.
But I'll start soon! Thanks gregory

Tushar@BloggersEthics

This is a long post and Phew, i do took a lot of time to understand it.

Funneling, as you term, is surely something that can be a revolution and a lot of success if used wisely but I am sure that many wont grasp it easily, including me

Gregory Ciotti

@Amol: My pleasure, glad the post was useful for you!

Amol Wagh

Wow, You really nailed down every aspect of guest posting out of this post.

I am guest posting for a year not, but I never thought writing something that already primed on some blog would matter so much !

I would sure consider these facts from my next guest post, million thanks !

Gregory Ciotti

@Edie & @Ashok: Thanks guys, glad you enjoyed the post!

Ashok

No doubt Guest posting is quite useful. Some good points to note mentioned here as and when one thinks of Guest posting.

Edie Dykeman@ElderCare

I accept guest posts on my website, but the main problem writers seem to have is not knowing where to direct their links. This is great information and one I should refer people to in the future.

Guest posting is a wonderful way to build a list or get your name out there as a writer/blogger if you are just starting out. The funnel technique sounds like a winner.
Comments are closed.