[Mistakes #1] Five Common Title Mistakes – and How to Fix Them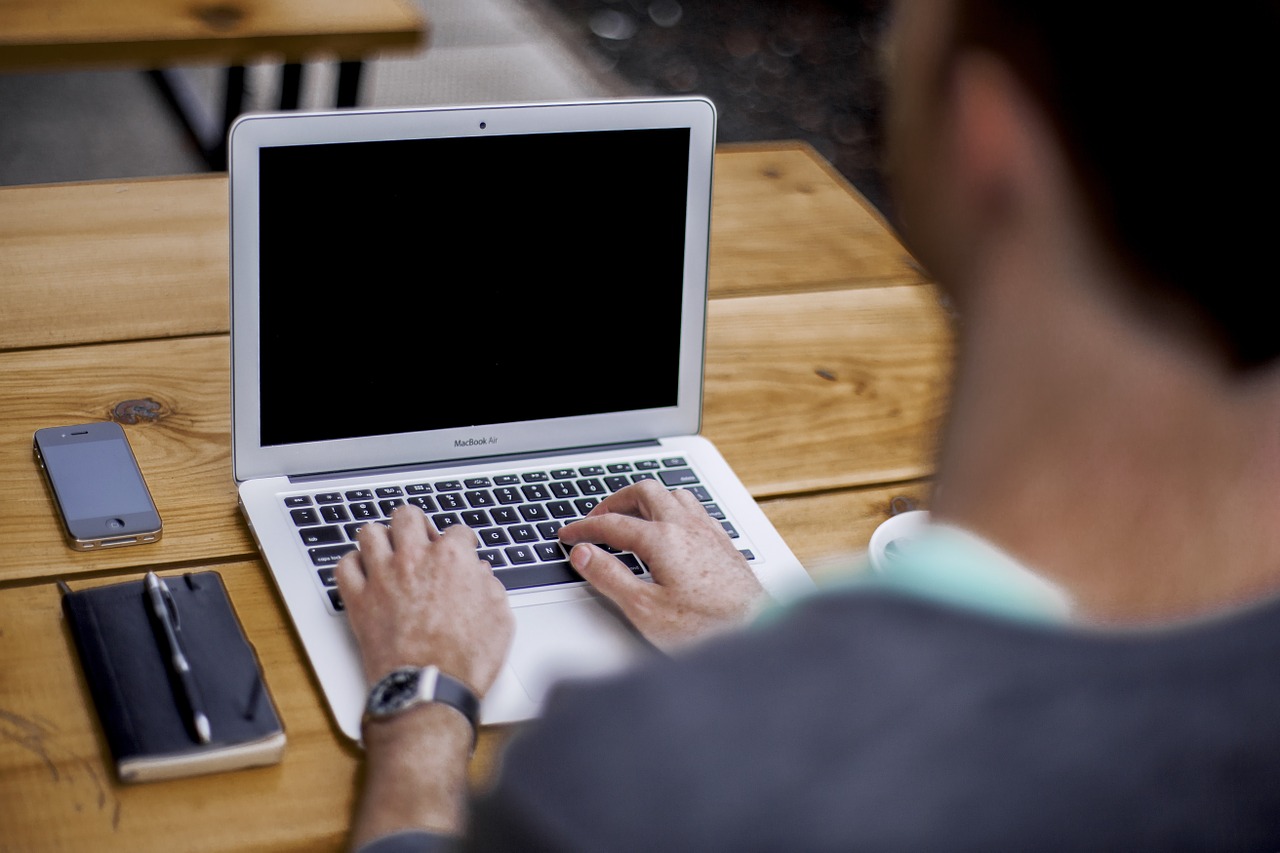 This is the first post in a series of common blogging mistakes. If there's a topic you'd like us to cover in this series, drop a comment below or email ali@dailyblogtips.com
The handful of words that make up your post's title are the most important words in your whole post.
Without a good title, your post's chance of success is slim.
Your title appears everywhere: in RSS feeds, in email inboxes, on Twitter, and on other blogs that link to you. Often, your title will be all that a reader sees (or certainly all that they read!) before deciding whether or not your post is worth their attention.
If you're not sure whether you're getting it right, check out these five mistakes and see if any apply to you.
Mistake #1: Using Your Topic as a Title
Your blog post's topic isn't your title.
A topic might look like "decorating cupcakes" … but that doesn't make a very compelling title.
Instead, you need
Five Simple Ways to Make Your Cupcakes Stand Out
Eight Amazing Geeky Cupcakes (and How to Make Your Own)
Fix it: If you struggle to come up with titles, use this template to help.
Mistake #2: Being Too Clever
Some bloggers, desperate to attract attention, get overly clever with their titles. (This applies to email marketers too!)
Curiosity can bring in readers – but your wacky title is more likely to get a "huh?" before your potential reader turns to something else instead.
(Also, titles without keywords aren't going to help your SEO much.)
Fix it: Every title should clearly tell readers what they're going to get from the post. If you have a choice between a clear title and a clever title, go with the clear one.
Mistake #3: Writing a Too-Long Title
Sometimes, you'll need quite a long title in order to sell readers on your post. Too-long titles, though, are a problem because:
They can be confusing and difficult to read.
They won't display in full in search engines (most will display up to 71 characters)
They're hard for people to tweet in full.
Fix it: Keep titles to a maximum of 71 characters: that's around 11 – 12 words. Mark Rogers of Power Mapper has written a handy reference to how many characters different search engines display in titles.
Mistake #4: Not Thinking About Benefits
Your title needs to sell readers on the benefits of your post: why should they read on?
Imagine if you were reading a blog about online marketing and you came across these two titles:
My Recent Trip to Las Vegas
Five Email Marketing Lessons from a Casino
Which would you be more likely to click?
Fix it: Make sure your title focuses on what the reader will get out of your post.
Mistake #5: Over-Promising
Let's say you really want to get traffic, and you write the title:
All the Parenting Tips You'll EVER Need
Will that get clicks? Sure. But if your post really consists of five done-to-death tips, you'll probably disappoint a lot of readers (who may well never come back).
Fix it: Ask yourself, "If I read this title, what would I expect? Does my post match up to that?" If not, either change your title or improve the post!
So … over to you. What mistakes do you see being made with titles? What tips do you have?
Browse all articles on the Writing Content category
21 Responses to "[Mistakes #1] Five Common Title Mistakes – and How to Fix Them"
Paul lovell

Sound advice If only every followed these simple tips they would get alot more for there time and efforts

Omer Mustafa

Hello Ali, Nice writing :- usually I fall with Mistake #1, but I think the topic in title works as a keyword for you and it helps to get good hits, so you really think it effects the traffic flow.

Noel Markham

Great article and so true. I always brainstorm my titles by creating a list of 10. The first few get my mind working and always, somewhere in my list, is the perfect title for my article.

Ali Luke

@Shawn Hartwell — What a great tip; thanks for paraphrasing and sharing it. 🙂

@David — Exactly; if someone has to read half a sales page before figuring out what your book / product / seminar is about, you're doing it wrong!

Mandy

Great tips, I myself have made many of these mistakes, so I'll be keeping this as a how to guide from no on

Shawn Gossman

For WordPress bloggers – one tool I enjoy is Yoast SEO by Yoast. It will usually let you know if you need to change your post title whether your keyword(s) isn't at the beginning or the title is too long and so on. Great post!

Kundan Raj Bhattarai

Thanks for the information. I have always read that the title is the most important thing. It drives the interest of the reader. It will be helpful to create a clear and effective title for me.

Chuck.

Great article Ali. "Title" is an article's first impression. I personally don't bother reading an article if the title doesn't interest me.

Alex

This is poignant advice for any writer. I have been writing creatively since a young age and have been guilty of trying to be too clever in the body of my pieces and even more so in 'quirky' titles. However, as I become a more serious blogger I intend to put my talents to good use, and hints like this are certainly ones to remember.
Also, I didn't get this advice from fellow writers at writing workshops and clubs, nor was it mentioned at university level and I studied for a Creative Writing degree. It's something so simple and all the more relevant now that everything we write online is picked up through search engine key words and browsing. I'll be considering my titles and style more carefully in the future, thanks.

Ryan Biddulph

Hi Ali,

Missing benefits is a biggie. Some bloggers create titles without thinking about what drew them to blogs, or products, or services. We gauge how someone or something can help us then proceed based on this observation.

Potential readers do this each time you publish a new post. Title check. If it benefits, awesome. It not you are missing readers left and right.

Thanks for sharing!

Carl

No doubt, these are some of the most common traps that even experienced bloggers can fall. I have to admit that quite often, I use long titles as well as try to be overtechnical.

Duka

After read this post, I have change all my title in my blog. I usually write title related to Topic (mistake 1). waste so much time 🙂

Samuel Albert

I think creating attractive titles is a big challenge for most of us bloggers. I am sometimes under pressure to overpromise in my titles in the hope that my readers will be compelled to read my post. But as you said if my readers expectations are not met the will never come back.

Abel Ligas

WOW… I love this post. Love the way you write your posts. The information in this article is really unique and useful for me.

I often visit your blog 🙂

Matthew Winkler

I my self have observed this, you can't oversmart google. I tried inserting keywords in title 3 times and google punished me for that. Title has be crisp and clear. Thanks for informative article.

sodeeq

I think most bloggers tend to write very catchy title, in which they promise a lot but at the end of the fail to deliver in their post.
As much as it can help to write the title first, i would also like to point out that "writing the content first (at times) inspires a good title for the post". Because the time spent brainstorming ideas for title would have been spent coming up with a very nice content then the title follows up.
Great tips ali.

David Hooper

Clever will kill you. I also see this in product and seminar names. People need to know what they're buying! Title isn't the place to get too cute or creative. For example, a book about money called "How to Make Money" will sell better than something like "Money Grows on Trees" because you think it's funny your book actually came from a tree. 😉

Ferb

Love these and it's funny when you say they being too clever. As well as over promising it's really hurt them when you promised but people can't get it.

Nancy Badillo

Hi Ali,

Thank you for providing this terrific information about common title mistakes. The one that stands out from the list is over promising titles. If your going to write about an over promising titles then you should give a high quality post with tons of information. I will start using this tips immediately. Thanks for sharing 🙂

Tony Nguyen

Hi,
WOW… I love this post. Love the way you write your posts. The information in this article is really unique and useful for me. After reading this article, I think I have some ideas for myself. I do follow your articles recently. Thanks for sharing this post. Hope to read more interesting information from you. Great job!

Shawn Hartwell

Being a new blogger one of the first things(and I'm thankful for it) I learnt was using effective titles for every post. It has help so much to create a great headline and then match the promise it conveys.

There are many pit falls that you may trigger throughout a career in blogging and I think you've touched on some very common ones, but your post is informative. It shows us what you we could be doing wrong and what to do about it.

I think my best tip would be exactly what I learnt from an Ebook, "Write the headline first, make it good and then write content that lives up to the promise."

That was para-phrased by the way 🙂
Comments are closed.