Why Choosing a Blog Niche Might Not Be a Good Idea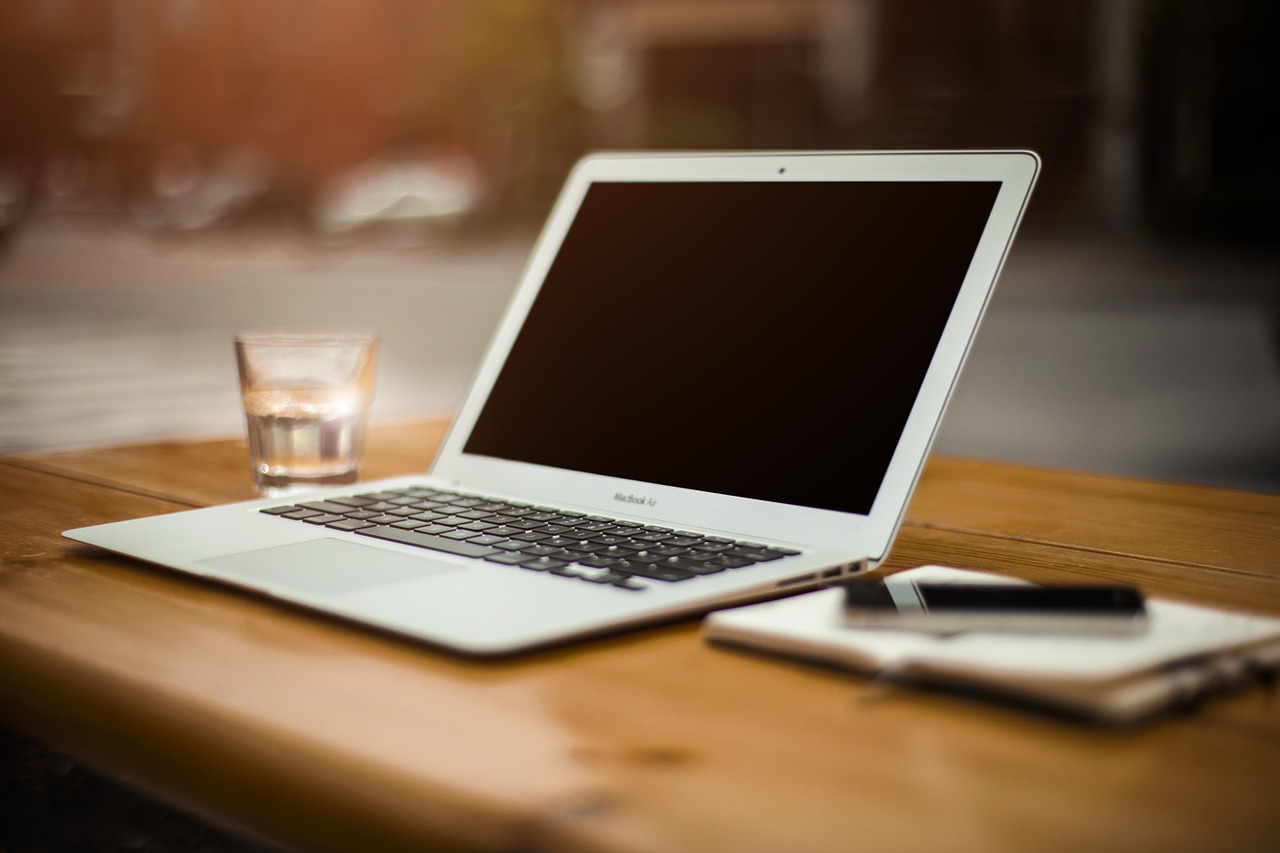 There are a few pieces of advice that tend to come as standard when you look for help with blogging. "Write compelling content", "network in your niche", and "stay consistent" are probably the most common words of wisdom you'll receive. "Pick the right niche" ranks right up there with them as well.
Choosing the right niche, in the case of blogging, usually just means that you should pick a topic you're passionate about, which also happens to have a large audience. It's advice I've given myself throughout the years and I still see it on many blogs today.
Yet, I just don't think it's relevant anymore.
After more than 15 coaching calls in the last month, I had the realisation that this advice just isn't helping people, especially with 10 of those calls involving my client stressing out about which industry they should be blogging in.
"Should I define myself as a blog on Lifestyle design or Personal Development?" and "Will people know what I mean by Creative Marketing?" were just some of the related queries that I received.
I instantly replied with "Don't worry about it" which not only helped bring these people some relief, but also touched upon something that I think everyone should think about. In my opinion, choosing your blog niche – in most cases – just doesn't really matter anymore.
Defining yourself is a waste of time
I used to run a blog which covered my journey of going from college dropout and leaving England at 18 to working for a big marketing agency in Cape Town where I didn't know one single person. It was a site that not only grew to thousands of subscribers very quickly, but a site where I worked very hard to define what it was about.
I wanted everyone to know that my blog covered the topic of personal development. Yet, the only place I actually mentioned personal development was in the title tag (to increase search engine rankings for that phrase). The sites' name, PluginID, didn't really give much away, and neither did the "Plug into your identity" tagline.
Looking back, my focus on just writing about "personal development" actually hindered me in a number of ways.
The first way being that defining myself was a total waste of time, and probably is for you too. There are simply far more important important aspects to blogging which should be occupying your attention. The most important thing you can do is get the essentials out of the way and then just start writing.
A blog is nothing without its content.
Whether you define yourself as a personal finance blog or a financial advice blog doesn't really matter. It only matters if you would change your content based on that definition. Nobody is going to look at your blog and think it's about health if all you write about is money.
Your content is going to show what your site is about; you don't have to stress about defining it.
Thankfully, there is…
A much better alternative
I can't write an article which takes out one of the most recommended fundamentals of blogging and not replace it with what I believe is a far superior alternative. Instead of stressing about which direction you're going to take your blog and the angle of your content, just simply ask yourself "in which way do I want to help my audience?"
That's it.
Do you want to entertain people?
Do you want to give them the latest news?
Do you want to help them make more money?
Do you want them to become better copywriters?
I can't answer this question for you, but it should be pretty easy for you. After all, your blog wouldn't be much without an audience. What do you want to provide for them?
With this one question, you can accomplish a number of things a lot easier.
Content
No longer do you have to worry about whether a certain article fits under the category of 'personal development' or whether you're writing something that your audience doesn't care about. You simply focus on whether the information you're providing helps you help your audience.
My aim with ViperChill is to give people the best advice I can about internet marketing and building remarkable websites. I don't stress if a topic choice is going to be relevant to my readers because I'm always publishing content with that aim so the majority of the time, it just naturally will be.
This question gives you more content ideas, helps you decide if an idea is right for your audience and allows you to twist content ideas from other industries and make them more relevant to your readers.
Audience
Another reason people worry about which blog niche they choose is because they want to make sure they're attracting – and keeping – the right website visitors. The great thing about this question is that it allows you to build an audience that is laser-targeted.
And as most of you know, a laser targeted audience is exactly what you want if you ever come to monetise your website. Although there are other factors besides what you write about that attract a readership – such as your content length and post frequency – it's still the biggest factor in growing a blog which can make you money.
Value
The only reason people ever read a blog is because of the value that it provides. That value can be in one of hundreds of forms, but it always exists. For instance, the value I receive from Daily Blog Tips is information which helps me become a better writer, which in-turn helps me to grow my business.
Another blog I love, TechCrunch, provides me not only with boredom relief when I'm not sure what to work on next but also information on the newest social media sites I may be able to utilise. Knowing how you can help people through your site is the exact value that you're providing to them.
As long as you continue to put out content that is inline with your aim, then you're constantly giving your audience what they want. That's true providing true value.
If you're still not convinced, answer me this: Is it easier for you to tell me how you want to help people, or easier to tell me which category your blog fits under?
About the Author: Glen Allsopp is the owner of ViperChill.com. If you liked this post, you may also enjoy his guide to WordPress SEO.
Browse all articles on the Blogging Basics category
29 Responses to "Why Choosing a Blog Niche Might Not Be a Good Idea"
Vandana

What a great insight! I have recently started my personal development blog. I write about things, i feel valuable from the reader's point of view. I enjoy sharing my knowledge with like minded people. Soon i will be starting an another blog in sales and marking niche.
I love to comeback to your blog 3 to 4 times everyday. Thanks for providing the great tips for the starters like me.

Thanks!

Christian Guico

Thanks for this article, I must say that even though blogging about your passion somewhat contributes to defining what your blog is, most bloggers write about a certain topic that interest it readers. And these topics are related to the niche of your blog and currently whats happening on the web.

Roger Beaty

Great insight – break the rules, write about your interests, follow your passion. I never took the time to consider myself in a particular niche. I just wrote about what interested me and my blog has done pretty well, with potential to do a lot better now that I'm focusing on it more.

RJ from Peter Pan Fan Club

Thanks for the great insight, Glen. I agree that most bloggers are overly concerned about which niche they are going to fill. This train of thought ends up limiting them and their content.

I think the most important point you made is the balance between a broad niche and keeping targeted visitors that will allow you to make the most out of your attempts to monetize.

Do you have any suggestions for appealing to a wide demographic with regard to products and advertisers, especially when a broader niche will bring in a varied audience?

Sanya – jimmymycrushie.blogspot.com

I agree, you don't need to pick a niche.but picking a niche is the better way to go if you only write well about one particular topic and cannot post much about others. If you have views and information about a few other things and want many people to read about them, that can be used for a guest post for a popular website. I had created a blog for anything I wanted to write about and didn't even know that lots of money can be earned through blogs but most of my posts were about one thing, English cricket. Someone I know, had been suggesting that I must not post about other things since they are just like 'surprise posts' because users don't expect to read about something else after seeing so many England cricket posts so it turns some of them off. So now, I am gonna move the England cricket posts to a new blog but my old blog will stay so that I can write about whatever comes to mind though the visitors on the old blog won't be much.

Even though this site is about blogging tips, I don't visit it for blogging tips. I just like reading all this stuff and would visit it even the title was different. I like reading all these views, personal experiences, how the blogging world is changing, the dillemas of bloggers. I would still like this site if there would be a post about something other than blogging tips but still, somewhat related, like a personal experience about something on the internet but I'd be put off if there was a post about something totally irrelevant, like beauty.

HP van Duuren

Thanks for your post,

Your post is a great relief……,

Looks like a great strategy to simply look for way's to help my audiance gives a little more room for letting the creative
– writing – juices flow.

Since that's exactly what I am doing at my Home Business Lifestyle Blog. Some time ago I was also wondering if I wanted to write about other 'General Business' topics instead of only writing about the Affiliate Marketing niche. I also would like to still enjoy writing on my blog. Only writing about Affiliate Marketing might possibly eventually become slightly borring like only writing for keywords.

All the Best,
To your Happy – Blogging – Inspiration,
HP

Kathy

I think your niche kind of defines itself anyways as you write more posts. Those people you are speaking directly to will stick around. Those you don't connect with will leave. Your niche will be defined as a result.

Basant | Techno-Pulse

I agree with the author to some extent. But certain things like monetization works best with a niche blog. Writing everything may distract a few readers & they may get confused. At the same time a blog niche should not be so narrow to suppress the blogger's creativity…

finallygettingtoeven.com

Thank you.

When I first started my blog I was going to write about my life of frugality and minimalism. I tried, but quite frankly it bored me. There is only so much to be said about being frugal and everyone had already said it.

And although I am still frugal to the core I have shifted my focus to just writing about life. My life, others lives…thoughts that swim around in my head. My site is full of things to do and see and read and entertain my readers. (so far from being minimalistic that it will make your head spin) but it is working for me.

I am not only entertaining my readers but I am entertaining myself too. Perfect!

Customer Care Rep

I think I agree, just as long as we target the right people who likes what we post. If it would be a personal blog, why not be more flexible right at least we have entertain people and have loyalty from them.

Lee Ka Hoong

That's a lengthy and informative post Glen, you're not only done a great job on your blog, but guest post as well. I believe that choosing a niche that we're passionate is the most essential step of being success in future, as long as the post is giving value and right information which helps the audiences, it doesn't matter what topic that we write, but of course title sticks to the blog niche would be better.

Write for readers, never write for money! I believe that this is important in building a brand in your field.

Great post Glen!

Regards,
Lee

Zach Dexter

I tried blogging a specific niche, and even though I found the niche interesting, writing posts quickly began to feel like a chore. Because I was forcing myself through each paragraph, my content wound up sucking.

These days, I write about what happens to be on my mind. Every now and again I look back and see what themes have been cropping up, which gives me a more specific idea of what my "niche" really is.

But that's not to say it's a free-for-all. I will never blog about my cat or what I had for lunch. As long as I stay away from obviously lame topics like those, I think I'll do OK.

It's still a work in progress, but that's what a blog always is, right?

jason

I completely get your point of view. Sometimes a specialized approach can cause problems with finding a market, so great job in saying what needs to be said here.

Moki's Fanfiction Blog

Great post and very helpful for me as I'm always wondering those same questions myself. Did I pick the right niche? Should I start concentrating on something else in the same niche?

But when I asked myself the questions above, I came up with an answer that made me realize I was doing exactly what I wanted to do with my blog.

Thanks!
-Moki

Grow With Stacy

This is a popular topic today, this is the third post I've read on the topic today!

I chose the niche of personal development after quite a bit of thought for a number of reasons. For one, it is a topic that I love and have loved for many years.

Another reason is that it is a wide-reaching niche that allows me to write on many topics which will appeal to a variety of readers. I didn't want to be limited with too tight of a niche.

One great thing about a niche is that it can be modified if needed. Just because someone chooses a particular niche when they start their blog doesn't mean that they need to stick with it for the next 20 years. If they find their passion, their posts, or their readership taking a different direction the niche can certainly be modified!

worldwide news provider

In my opinion, what you tell in this content is very true. If we just think about niche without write the content; so our site is blank; this problem will be no visitor come to blog. So, content is king.

Robert @ Techinfo-4u.com

I must say that's a great post. Personally I have one site that has a well defined niche nextiphonenews.com, but my second techinfo-4u.com is a fairly general tech blog. It doesn't do half as well as my other site and I've been told by several people that it's because I haven't been dedicated to a particular niche within Technology, what do you think?

cheers

Destination Infinity

I am not sure how much weightage Google gives to your blog if you have a blog with similar keywords all pertaining to a particular niche, but I guess it helps to do better with the search engine, if you stay focused on a single niche…

But I really wonder if this categorization can be done at all… there will always be sub-categories… so i guess if we take it on a 'per post' basis, and write meaningful and informative stuff (even in different niches), it should still do well with search engine referrals for all those individual topics and keywords…

It is actually for the followers of a blog that we ought to maintain a single niche…

Destination Infinity

BIT

I strongly agree, with us to choose and focus on niche blogs that we are interested in and enjoy, this will be the engine driving our blog. Thanks!

Onibalusi Bamidele

This is really a great post Glen,

Immediately I saw the title I knew it was from you 🙂

…Nobody is going to look at your blog and think it's about health if all you write about is money…. so true! All bloggers do say they have a niche while in reality they blog about many niches.

Giving value and having a U.S.P is the most important thing, it is not possible to just be in a single niche.

Thanks a lot for the great post!

BlogTech Online

In my early blogging days I was thinking of one niche and after some time I turned my blog into a different niche,which is about latest news and developments on technology and I see increase in followers.Thank you for a very informative post.

James

I think the whole "pick a niche" thing started back when making sites for Adsense was the popular way to make money online. You wanted a tight niche where you could concentrate on ranking for the keywords that would bring in the most clicks. Often the niche was really just a list of keywords the site was to be based around.
That said, I do disagree with you a little bit. Mainly for new bloggers or new blogs in particular, having a bit of focus can help quite a bit. That focus should be what you are passionate about. It should be what you wanted to express in the first place. Not that you can't wander a bit or change that focus later. You don't really even need to make a statement about what the site is about. That should be evident to anyone that reads a few posts.
Having a niche or really a topic you are passionate about as a blogger when you start gives readers an idea how they can expect to benefit from visiting a site. Regular visitors will become part of the community and will be more interested when the focus shifts occasionally or even permanently if they are as much a fan of you as they are the topic.
I think a blog needs a decent community before it can do that successfully though. If your first 20 posts on a blog (and pretty much every post after that as well) are on 20 different subjects, why would I return and expect to find additional answers to the reason I came? There would be no more reason to subscribe than to just simply look for another blog to get the information. Now if you tell me you are going to have more useful information on why I came here, I'm going to come back or subscribe.
Blog about your passion, just don't get your undies in a bunch if you find yourself passionate about something else. You passion is your niche.

Kimberly

Thanks for this post. I discovered the same thing after a year of blogging in a "niche." Now I have fun with it and I have more followers because of the change.

Corinne Edwards

My mistake when I started my blog is that the name was too long and had all those dashes in the url. Very hard for prople to spell out and to remember.

But I think my topic – personal growth – gives me a lot of leeway and I take it.

You can "grow" in many different areas of your life. From simple or complicated everyday matters to spirituality.

I kind of ignore that and write about what I want now.

It's too late after more than three years. Wish I knew then what I know now.

Changed the tag under the title to reflect this.

People seem to read it – so I guess they accept it.

Very interesting and thoughtful article.

Christina Crowe

I agree that you shouldn't get so stressed out about defining your niche. However, some readers who are visiting your site directly or through other websites may become confused if your title or tagline does not clearly describe what your blog is about.

For this reason, I believe it's important that you think about what niche or market you want to get into before creating your blog. If you just write about anything, you may find yourself just writing about similar topics. But, more often than not, your topics will get all over the place. It will then become hard to get your blog off the ground and you'll be pulling in all kinds of visitors interested in different topics who likely won't stay to read the rest of your content because they just wouldn't be interested in your other topics.

Of course, you can create a successful blog without defining a niche. Look at Boing Boing, for example. Unfortunately though, this is rare and most successful blogs start out with a well thought out niche in mind.

Christina

Eureka Janet

A wonderful post that hits close to home. I've felt too constrained recently in regards to my more public blog.

Initially I felt it necessary to stick to my niche…but it's my nature to explore and share a lot of different things that intrigue me. So maintaining a direct bead on the niche driven content of my blog has felt too constrained and stifling. I'm over it~!

All things are game on my blog now, if you know what I mean 😉

Jean Sarauer

I see this all the time in the membership group I'm part of – people get so caught up in finding the 'right' niche that they forget about passion and purpose.

I tell them to just get started. The path gets a whole lot clearer when the words start flowing and the feedback begins to arrive.

Web Marketing Tips

I must say Daniel that I like your opinions and thoughts …

Sanya – jimmymycrushie.blogspot.com

This post wasn't written by Daniel. Nor was the comment you replied to, was posted by Daniel.
Comments are closed.