Can I Use Free Articles on My Blog?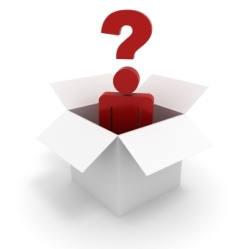 This post is part of the Friday Q&A section. Just use the contact form if you want to submit a question.
Samson asks:
I want to have your opinion on two plugins for wordpress I found recently.

One is called Unique Articles Wizard – which claims to give free articles for my blog in exchange for linking back to author. Is it worth? Does it help in SEO? Or does it just leak vital link juice from my blog?

Another one is Article Submit Auto, which is a paid plugin for auto submitting my blog posts to article directories.

Can you please help me with your opinion on both of these.
The short answer would be: stay away from similar plugins.
The first one will basically post articles from article directories on your blog. These directories allow anyone to republish their content as long as you keep the author byline and the links intact. The reason why you should stay away from similar articles is not because you would be leaking link juice, but rather because you would risk getting a duplicate content penalty.
Articles from directories get republished all over the web, and by doing the same on your blog you would be sending a very clear signal to Google, which is: I am a lazy blogger, and instead of publishing my own unique content I will just grab stuff from around the web.
The second plugin is not as bad, because the original article will be posted on your blog first and only then distributed to article directories, but if your blog is not authoritative you might get duplicate content penalties anyway.
That does not mean that article marketing is useless, however. You just need to make sure that you'll not submit your own blog posts to the directories, but instead unique articles written just for that purpose.
Unique content is one of the most important aspects for search engine optimization, so don't compromise it on your important websites.
Browse all articles on the Q & A category
36 Responses to "Can I Use Free Articles on My Blog?"
Peter White

Does any one have any thoughts on this. I started my own blog with the idea that it will be me, talking about my experiences in my niche. It contains completely original material but I still have to refer to articles I have read from my affiliates. After all I DO want to help people and create a name for myself in my business.

I'm sure this idea has been done before but I also wanted to open a website full of other peoples material. All duplicate content from my main affiliates and any and all information I could find related. I keep the ads simple and non-intrusive and almost everyday I add content to it. After all it doesn't require that much work and each article I post, I learn something from. I get great ideas on new material for my "real" site, and it's great to refer my readers to a site that I know they won't be spammed with pop ups or articles that have no real value. Since I control the site.

I have used the .org extension of the domain in which I own almost completely now. (luckily it resides on a whole different ip address?). Sure it gets some organic search. Although I have noticed most of the search terms are from the seo people of my affiliates.

The point I am getting to is I feel if I can build a large enough site to create enough traffic to encourage others to submit their unique material then I just might have the makings of a site worthy of top search engine recognition.

Do the search engine(s) recognize sites that have truly made an ethical attempt to create a site like that and if so, how many pages will it take to reverse the duplicate content penalties? I suppose it's just a matter of click through and visitors. The more people that come and stick around before finally clicking out, the search engines will have to eventually recognize that it's not just a lame marketing site but a complete database of articles. Similar to a library.

Supermarket Soap

This is one reason I went with the decision to design my own blog architecture. This way I know what is doing what (most of the time!) in my blog.

Thomas

Daniel, I'm suprised you don't know this already, Duplicate Content does not get penalized. If duplicate content got penalized what would happen to all the content aggregators that have a PR7-9? What would happen to article marketing?

Duplicate content gets penalized only when it's on the same domain. This myth has been circulating the net for a while and I'm amazed that not many have actually tested it themselves.

So one more time, the duplicate content penalty is a myth unless its coming from the same domain. Cheers

Chembrain

I usually submit articles to article directories to build some backlinks and publicity. I wouldn't really like other people to re-publish my articles to be honest due to certain implications it may cause. I see a lot of auto blogs around, do these break the Adsense TOS?

Daniel Scocco

@Karol K. and @Hubert, I am not sure where you guys are getting your definitions of "dupliate content", but here is how Google defines on inside its webmaster's guidelines:

"Duplicate content generally refers to substantive blocks of content within or across domains that either completely match other content or are appreciably similar."

Notice the "within or across domains" part.

Web Marketing Tips

Your this question and answer is really awesome Daniel.

I am sure this is a gold mine for newbie and some time we also get very useful and precious tips.

Keep this up and I think you should make it twice in a week.

Ching Ya

Having said that, I think it's very important for a blogger to realize what's the ultimate goal he/she's heading? Your blog is your platform, the place to showcase your personality besides your findings. 🙂 A hub to meet people and extend your relationship on other social media sites, even create a community for it — if that's what you have in mind, the plugin won't do you any good.

I think R Kumar made a good point at the end, if you're worrying about fresh content you can always invite bloggers to guest post, it's much more rewarding since you can build relationship while meeting new visitors; more promising than what the auto-plugin can offer. Best wishes!

@wchingya
Social/Blogging Tracker

Pinoy blog tips

Using those 2 plugins will really put your site into risk of getting duplicate content, so avoid it.

Dudy

You are absolutely right daniel. Both plugins are dangerous to use. It is time to realize that unique content is key to success and dont spend any times with free article or easy earn

R Kumar

Blogging is about giving valuable content to your readers and it is your readers that make your blog a success. A blog can be there for years and not have a single reader.
Plugins like UAW and such others do not offer anything new to your readers. They just make available articles that have been there for years and months. They just solve the purpose of providing content, and not valuable content.
If you wish to gain readers and publicize your blog then you need to provide fresh and valuable content and this can happen only by writing them yourself or, by getting somebody to write for your blog.

Arun Pal Singh

It is time to realize that unique content is key to success. Both the plugins mentioned may appeal to temptation but if you really want to capitalize from article directories and your blog posts, both need to be unique.

Ray

I must confess that I don't understand how a blogger can even ask this question. Your blog is your voice. If you want to use a piece of software to put words in your virtual mouth, then I guess you want to be a virtual ventriloquist's dummy…and what's even worse is that you don't even care who's using your mouth, or for what.

Scary stuff. I prefer to speak for myself.

Ray

scheng1

That's true. There are many lazy bloggers who want to find easy ways to make money, that's why they dont even have an original content.

Debojyoti

UAW and similar plugins are for those who want autoblogs. Not for a serious blogger who wants to make it big. Just One copied article will set your credibility back by a huge amount and you will start loosing followers. If you want that, do it.

Karol K.

I can't agree with your point of view Daniel.

"Duplicate content"-thing is not a problem when you're republishing "stock" articles on your blog. It can get you in trouble but only when you publish duplicate content within the same domain (that's why you don't want to index blog archives, categories and tags) but if you take something from the web and republish it on your blog (but only once) then it's ok.

And it makes sense. Because if Google would penalize for republishing articles, then sites like cnn, nytimes and thousands of others wouldn't get the rankings they've got.

If one article is republished all over the internet (let's say a thousand times) then only thing it means is that the article is just popular, and there's no reason to penalize the sites that published it.

Hesham @ FamousBloggers

Very good question, and I like the answer, I think we should be a way from automated plugins, I have experience with both ways and I found that creating unique contest as it's the best!

Paul Crowe

I actually done an expirement about a year ago.I created a blog on Blogger, it was a social media type blog and i posted nothing but free articles.

The idea was to publish 3 posts a day and set a post to be published every 8 hours.I used a seperate Google account so it would not be connected to me, i feel such a blog would harm your online image.

I placed 3 adsense units in the top middle and bottom of the posts added a hit counter and sat back to see the results.

The results were mixed, it definatly did earn a few dollars on Adsense and attract some traffic.If you were allowed to change the titles you definatly could pull in a lot more search engine traffic.

However after about two weeks i decided to shut it down.

All the author links are generaly spam links and just lead to clickbank splash pages not were they claim and it felt wrong.

The whole thing is in my opinion 'Dirthy' and if your a genuine blogger stay well clear, there is no end to the amount of people willing to write guest posts for free and that is a much better option if your feeling some writers block.

Paul.

Hubert

Everybody has been duped by the article spinner advocates!

Here's their line . . .

"If you submit the same article to different directories, you'll get a duplicate content penalty."

Here's Google's take on "duplicate content" . . .

Placing the same content on the same site over and over to try and fool the index bot into thinking the site is highly relevant to a keyword is considered duplicate content.

That's all any search engine has ever said about duplicate content. Same content on the same site. Period!

And in fact, modifying articles slightly will more than likely hurt you rather than help you. Here's why . . .

Content is ranked by two things. Its informative value (good info), and its popularity with other sites. In fact, in Google's ranking system, 70% of their determination is derived from the popularity of the content. So the more people feel a document is important enough to post on their own site, the more Google thinks its important and valuable too.

This is called "Content Popularity" and holds a great deal of weight with the search engines. The more an article shows up in different places, the more perceived value it has, so the higher the likelihood it'll get a high listing on a search for its related keywords.

The day when people understand that what so called "gurus" are writing is no pure gold, maybe that day internet marketing face will change.

Steve

Besides the duplicate content issue, by using an automated plugin, you're taking a risk linking out to unknown websites, possibly with adult content. This will hurt your own site's credibility.

Bojan

I never liked the idea of people simply copy-pasting the news and then just putting something like " I definitely agree with this "

I mean .. if you are going to post a blog, you should put something more than just " I agree "

ShinningPak

Jorgen, submitting articles to articles website is very good strategy to build traffic in the start of new blog. Your article is published on article submission website and then they are further published by Couch potatos. So more and more traffic is triggered to your web site. After realsiing that now you have sufficient traffic, stop article submission.

poch

My weblog is basically a 'news spinning' blog and I know that's bad
for SEO so bad motive is out of the question.
I only spin news and pieces that are useful plus I add my own opinions and post my own unique contents.
I can even cheat and use free 'content spinning' apps that would make my 'reposted' pieces unique but I don't.
If I'm still missing the point, please inform me.

Jörgen Sundberg

My problem is the other way around, I have submitted a couple of my posts to BloggersBase which I thought was a good idea. I have now learned a bit about how SEO works and now come to realize that their PR is higher than mine and if anyone searches on my post they will be directed to BloggersBase instead of my site. What do you recommend I do in this case?

Tushar

my experience says that you can trust paid plugins…they wont cheat you

Dana @ Blogging Update

Yeah — duplicate content surely is a big no if you want to blogging in long term and want to earn from it.

Sheila Atwood

I have used articles from Ezines as guest posts. This works well when I am pinched for time or when the article is by some one I am promoting.

I just make sure to turn disable the SEO plugin and make it no index. Then I do not have duplicate content – yet a new post for my readers.

Sheila

Asif

Yes, You should stay away from them, you site will become nothing but a feed reader.

1 reason why you SHOULD use these plugins

I have a reason why you should use these types of plugins, and it goes like this…

Article marketing is a big part of my strategy, so please continue to post articles from article directories freely.

That is all, lol.

Tony

Don't be lazy. Just do it (<<–Nike commericial)

ShinningPak

You are absolutely right daniel. Both plugins are dangerous to use. Publishing articles from article directory to your web site will alert google. But submitting own article to article directory is less harmaless untill unless source to your web site is given in bylines.
Comments are closed.