Blogging Idol Is Live!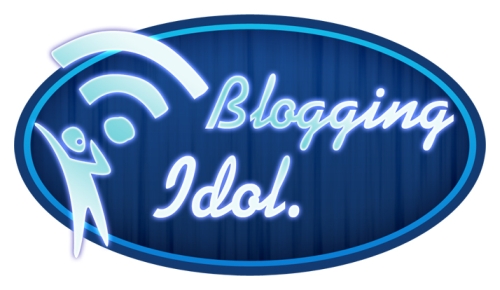 Update: The first edition of the Blogging Idol is over. You can see the winner here.
Browse all articles on the Blog Projects category
322 Responses to "Blogging Idol Is Live!"
Kumar

Any chance of having a blogging idol in 2010 ?

Justin Wright

@ Gary: I agree, putting affiliate links in your feed is the best way to go about monetizing it. The Adsense thing is kicking off but I have not messed with it yet.

Life is Colourful

The last day of this contest has started and soon we will see a detailed post from Daniel on how the contest went over the period of the month. I would like to contribute a little again to the continued live coverage of this contest.

Here is the latest list of Top 10 today

(Past rank->Current rank) Blog | Increase

(1 From 1) #2 http://www.stockmarketindia.net – 953 => 1538 = 585

Steady growth as usual, seems to be a winner of this contest with his consistent growth of 10-30 subscribers everyday. Good job in promoting the RSS subscription option to users.

(2 OLD) #33 http://inspiredology.com/ – 829 => 1076 = 247

I think I have missed this blog in last update, that's why it's appearing as OLD, but anyways – it has gained his 2nd position back again.

(3 From 2) #105 http://www.stockmarketguide.in/ – 559 => 802 = 243

Slipped to 3rd position due to entry of 2nd top contestant

(4 From 3) #8 homedesignfind – 89 => 323 = 234

I personally liked this blog, I like someone writing about home design and all. Nice one!

(5 From 5) #23 everything-everywhere – 435 => 649 = 214

Gary, long jumps in last lap of the contest, almost 49 increased in last 2 days – nice job!

(6 NEW) #14 bigmarketingonline – 176 => 359 = 183

This is one of the blogs, that I missed to count in our regular updates, recently I got to know about this blog through some contests and then realized about my mistake. Here you go buddy, you are in! 🙂

(7 OLD) #25 dev102 – 394 => 567 = 173

Back again in the list!

(8 From 10) #67 thenetfool – 333 => 497 = 164

Going up in the list in the last lap.

(9 OLD) #77 Solidsmack – 780 => 944 = 164

Back again in the list!

(10 From 4) #3 theuniversitykid – 417 => 573 = 156

Down to 10th position from 4th. It's a big fall – don't know why.

Alright guys, so these were the updates for today. Now there are only few hours remaining for this contest to be over. I would give one last update after the feedburner number updates after 3 hrs from now. And that would be my last "live coverage" comment :-).

p.s. Please let me know if your blog is missing from the list 😉

Gary

Adsense for RSS is slowly being released. Other than that, the best bet is to put affiliate ads in your feed.

Stock Market Informer

Just keeping the fingers crossed that feedburner should now show any sneeze on last day! 🙂 – Just kidding!

By the way, this contest really helped me to focus on RSS subscribers aspect of the blog. I never bothered before much for this side of the promotion. This contest was fruitful to everyone rather – we are seeing many blogs gaining double the subscribers this month, thanks to Daniel!

My plan is continue with this motivation and increase the RSS subscribers to 4000 by year end. Difficult but possible!

One important information I don't have – how to monetize the RSS feeds! Any online guide available?

VENKATAKRISHNA NALAMOTHU

Exciting contest is coming to an end. Congrats to organisers and competitors. Bye.

Life is Colourful

Seems like Feedburner came back with right numbers. Here is today's top 10 with two new entries at the bottom.

Here is the latest list of Top 10 today

(Past rank->Current rank) Blog | Increase

(1 From 1) #2 stockmarketindia – 953 => 1499 = 546

Monday worked for this blog it seems, compared to lull weekend. Just short of 1 subscriber for 1500.

(2 From 4) #105 stockmarketguide – 559 => 768 = 209

Gained 2nd position after deciding to make it Top 3 in comments over here.

(3 From 2) #8 homedesignfind – 89 => 292 = 203

Going steady, but lost the 2nd position

(4 From 8) #3 theuniversitykid – 417 => 588 = 171

Great going TUK, Love your growth in last 2-3 days.

(5 From 4) #23 everything-everywhere – 435 => 600 = 165

Gary, you are going steady too bro!

(6 From 6) #1 standoutblogger – 30 => 187 = 157

(7 From 7) #108 bloggingisnotacrime – 0 => 148 = 148

(8 From 9) #24 umarsiddiqi – 69 => 210 = 141

(9 OLD) #91 mommymeryl – 17 => 142 = 125

(10 New) #67 thenetfool – 333 => 453 = 120

Nairobian

im suprised didnt know theres something like blog idols!

Life is Colourful

Gary, you are talking about only one side of the coin, that is only RSS subscribers. The feedburner if delivers the email successfully to email subscribers, count those subscribers in the number shown.

And that is the reason some of the blogs don't show decrease in number due to higher portion of email subscriptions. I hope it resolves your query, doubt and suspicion.

Gary

Small fluctuations are natural. The number is a function of how many people poll the XML file on a given day. That is the ONLY way which feedburner knows how many subscribers you have. They can't fix that. There is nothing to fix. People sometimes don't check RSS every day or are away from their computers.

Show me a well known, respected site where RSS numbers increase every single day without decreasing. I'll also bet they have hits >>> subscribers.

Rome

If you're count drops regularly. You could go to feedburner and they have a link their to google groups or another google site. Just ask why your count dips once every 5-6 days. They will ask you for your feed and it will get fixed 🙂

Anurag

It Seems Nice Competition……

Gary

Weekend drops like this are natural. Likewise, sites which NEVER show drops in subscribers is not natural. Hint.

Jacob from JobMob

Speaking for myself, my blog has a regular subscriber dip on weekends. Since I blog about work-related topics, people tend to read during business hours. Since FB is one day back, that means my numbers are always lower on Sat/Sun/Mon (Israel's weekend begins on Friday) and so I would expect the same for at least some of the other blogs here, and Life is Colorful seems to confirm it.

Luckily, the contest is ending mid-week. Hopefully there won't be a FB sneeze then.

Life is Colourful

No updates today, as I am seeing dip in many blogs' RSS subscribers. Tomorrow hopefully feedburner sneeze would not be playing with the numbers.

Gary

@Daniel

Obviously, a percentage contest wouldn't work.

You could have different divisions (0-100, 101-250, etc) or use multiple metrics and assign points to them: Technorati rank, alexa rank, Google Backlinks, and RSS. Each of those metrics is flawed, but taken as a whole, they might be better.

Even if there was no prize, I think competitions can be helpful. My traffic and subscribers have increased more in July than in the previous two months, just because I had extra incentive given the contest.

One other idea, would be to make Blogging Idol more closely mirror American Idol. Use something like the above methods to try and get about 20 sites.

Get a panel of blogging celebrities to review sites, make suggestions for improvement, and then let people vote sites out of the contest. To a certain degree, this would be impossible to game. If a site sucks, it sucks no matter how much you can game numbers.

I like the contest and I think a lot of good can come from continuing it. I'm sure you've learned a lot from this first attempt at it.

Gary

Rome,

I don't want subscribers per se. I want readers. I want real human beings who really want to read what I have to say and to follow along with what I'm doing. Almost any single number can be gamed to some degree.

Long term success involves getting people to care about what you are doing. No amount of gaming can ever fake that. The long term value of real people who are interested in what you have to say will outweigh the benefits of winning an RSS contest. They will share your site with others, will be more apt to buy books and/or merchandise, and will be more likely talk back to you.

So just "getting subscribers" via some gimick doesn't mean squat if they only reason they are subscribing is some contest or something where they just unsubscribe the moment it is over, because they don't care about the content to begin with.

RSS is, I think, a very good approximation of real readers, but it isn't perfect. Having a black hat method of making a number bigger wont make you or your site a real influence in your niche, which is the ultimate goal.

Life is Colourful

Today, I dont have much time but still dont want you to miss the Top 10 🙂

Here is the latest list of Top 10 today

(Past rank->Current rank) Blog | Increase

(1 From 1) #2 stockmarketindia – 953 -> 1461 = 484

(2 From 2) #8 homedesignfind – 89 -> 309 = 220

(3 From 4) #58 inspiredology – 829 -> 1037 = 208

Outstanding jump from 10th position to 4th position last time and now at 3rd position.

(4 From 3) #105 stockmarketguide – 559 -> 763 = 204

(5 From 4) #23 everything-everywhere – 435 -> 608 = 173

(6 From 7) #1 standoutblogger – 30 -> 188 = 158

(7 From 8) #108 bloggingisnotacrime – 0 -> 151 = 151

(8 From 10) #3 theuniversitykid – 417 -> 566 = 149

(9 OLD) #24 umarsiddiqi.com/blog/ – 69 -> 199 = 130

(10 From 9) #91 solidsmack – 780 -> 906 = 126

Rome

It really just depend on how well you know how to get subscribers. There are a ton of ways to get them 🙂 The starting number really doesn't matter.

Daniel Scocco

@Gary, I considered that, but I still found that the limits I used were as good as we could go.

Using % is not an option. Else someone starting with 1 subscriber will be everyone else.

Perhaps the cap could have been lower, say at 500 subscribers max.
Comments are closed.