Blogging Idol Is Live!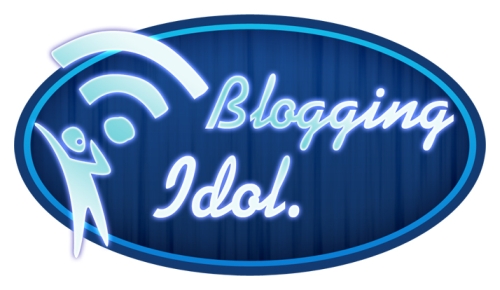 Update: The first edition of the Blogging Idol is over. You can see the winner here.
Browse all articles on the Blog Projects category
322 Responses to "Blogging Idol Is Live!"
TechnoDiary.com

We can also sort the Subscriber Gains, and show the current rank along side. That'll make it more interesting. 🙂

Mommy Meryl

Hey – I commented a long time ago to enter and you told me I was entered and I don't see my name. . .please fix asap – thank you.

TechnoDiary.com

@Daniel, You can automate the process very well. There are scripts which can fetch the counts and display them in text. A quick search like "how to show feedburner subscriber count as number (or text)" takes me to http://www.hongkiat.com/blog/how-to-display-feedburner-subscriber-count-in-text/

You can save the initial and current value in a database table, and update the current values once a day using thise script in a cron job.

~Sahil

Daniel Scocco

@Jill, I could not find the Feedburner link on your site.

@Winning Startups, yes.

@Rohit, entries are closed. You need to wait for the 2nd edition now 🙂 .

Winning Startups

Daniel, So we need to stop all google adsense campaigns and stumbleupon too? I haven't done that yet.

Daniel Scocco

@Sahil, how do you suggest we do that? I sure won't update it manually every day 🙂 .

Kevin

Best of luck to everyone taking part 🙂

Rome

Blogging Idol has finally started 🙂 I hope I win. lol That would be hard! I am just happy to be in the contest. Good luck to everyone!

Rohit

WOW..

This is great 🙂

Can I get into this at this time??.Are the entries still open??

TechnoDiary.com

Also, there should be a column which would read the Subscribers Gain. That'll be quite handy for all of us.

~Sahil

TechnoDiary.com

My current count is ok but initial count is wrong.

Jason

I'll blog about it today. Looking good! 🙂

Brian

Good luck everyone – just activated my feedcount and hope to see my name up on that list in a bit.

Daniel Scocco

@TechnoDiary, added it, sorry.

@CarolBEE, up to you, I decided to let each one decide on his own.

CarolBEE

Daniel,

Are we surpose to posting all the contestants on our blog?? I don't see anything mentioned.

How did the vote go??

Don

I see a few sites and people I know…good luck to you all!

Jill

I was entered into the contest and my blog is not above.
You even email me about it.
http://www.ruethedayblog.com
Please enter me!

TechnoDiary.com

I had also submitted TechnoDiary.com for the competition, not seeing in the list though.

Daniel Scocco

@Glen, that is my fault, fixing it :).

@Satish, adding you now, I missed your submission in the middle of the dozens we had. Sorry.

Jay

Matter of fact, I'm going to take the time to go through this list and subscribe to all of those whose blogs I like… so that way I can help everyone else out too!

And Daniel, thanks for this friendly competition with great incentives!

Jay

Missy (from Groovy Vegetarian)

I wanted to add to my above comment, that i am looking to add green and vegetarian blogs to my RSS feed. So do send me an email, or leave a comment on my blog, if you want me to add you.

Green bloggers and veggie bloggers especially wanted! Thanxs!

John Witter

Can you publish an opml file of all the competitors?

Josh

Is it too late to enter? I only set my blog up yesterday but I'd love to have extra motivation to post daily. 🙂

Jay

HELL YEA! I'm tied for the 9th lowest on here!

Good luck to everyone… I know a bunch of you guys in this contest already (you guys probably know me from DatMoney.com)… I'll probably unsubscribe to you guys' RSS Feeds for this month lol… just joking!

Jay

NeoBluePanther

It is great to see "Blogging Idol" go live.

Best of Luck to all participants (that includes me). :o)

SATISH

Sir….

I had also submitted my blog.Please visit http://technotip.org and see, I have even activated the feedburner feed.
Please accept me.I am waiting for this contest from many days.Please don't disappoint me.

narendra.s.v

wow got to see me in 58 😀 All The Best guys! seems to be this is the hardest challage 😉

Glen Allsopp

Sorry, that should be "some sites" not "sometimes"

Glen Allsopp

Nice one Daniel, looking forward to seeing how this pans out, I submitted it to Sphinn.

Just out of interest, how do sometimes have different current feed subscribers when this has just gone live?

Missy (from Groovy Vegetarian)

Sweeeet! Good luck to everyone participating, and you are all invited to come by my blog, and subscribe.

Missy.
Comments are closed.