Blogging Idol 2: Update One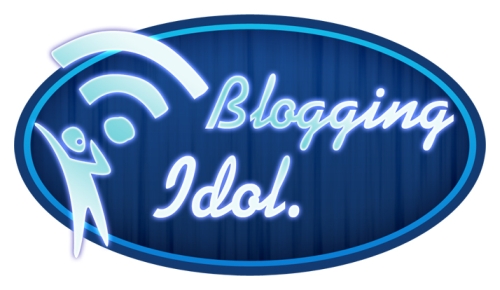 First of all as you probably noticed we are having some problems on the scoreboard. I am not sure if the problem is in our php script, or if Feedburner is also having problems on its API. Either way I am working with friends to solve it, it will be operational again as soon as possible.
The Leading Blogs
Since you guys can't see the scoreboard, I will give you a quick update on this post.
The leading blog is the Happy Schools Blog. It started the competition with 1468 readers, then it jumped to 1608 (Sunday), 1878 (Monday) and today it is down to 1688.
It represents a healthy 220 increase in three days.
People already started talking about the legitimacy of his numbers, but I must say that so far they seem to be legit. Sure, he had a huge bump over the weekend, but the strategy he showed me justified that. I also checked both his Feedburner account to see where the numbers are coming from, and his Google Analytics account to see if the traffic matched. He has a really high conversion rate, but nothing out of this world.
Despite the buzz, the leader is not that far away from the second place. Vanae.com started the competition with 220 readers and is already up to 333, with an increase of 113. Could it be because she is a cute blogger? Nah just kidding. Taking a look at some of her latest posts I think that her strategy is to focus on quality and useful content.
The runners up are all on the 30 to 50 RSS subscribers increase range, so the game is definitely wide open. Remember that even the 3rd place will win a prize on this edition.
The Rules
There is one blogger running a contest where he promised to give away all the $1,000 of the cash prize to his readers, should he win the Blogging Idol.
Many competitors emailed me asking if this was allowed.
It is allowed, since the blogger won't be spending his money. Any promotional method where you don't spend a dime out of your pocket (and that is not blackhat) is allowed.
Notice that you can't make a contest giving away money and tell me that some "friend" gave it to you. You would need to let me know who is giving the money, why and so on.
The Strategies
Bloggers that want to have their strategies featured on one of the updates need to email me them before November 15th. Please send them to danielATdailyblogtips.com, and make them between 100 and 200 words.
The post with all the strategies will go live on November 18th, and the open voting session will start on that same day.
Browse all articles on the Blog Projects category
15 Responses to "Blogging Idol 2: Update One"
Rarst has cool feed

Ehm… My blog is gone from scoreboard? So are some others. Two days into contest seems kinda early for eliminating. 🙂

Not going too well for me I gained some and then back to where I started. Not much traffic to convert. 🙁

vanae =)

Thanks! This is very exciting! Glad to be part of this and discovering all your neat blogs!!

My strategy (to start):
1) Driving traffic to my blog from my Youtube subscribers
2) Focusing on quality content that involve my fans
3) Requiring a subscription from a fan before responding to his/her email (providing advice)

…

Good luck to you all.

Love,
Vanae

Gary
Nick Throlson

I want in on the blogging Idol contest

Ajith Edassery

I managed to increase only by 24! Well, that after requesting a lot of online and offline friends.

Cheers,
Ajith

Darren Alff – Bicycle Touring Pro

Daniel,

Don't forget to add the other 20+ sites that were not added to the list the first time around. Out of the 4 days the competition has been going on thus far, my site has only been on there for a couple hours… and I am feeling very left out. Do all the RSS subscribers I got during the past 4 days not count? I hope that's not the case. I want them counted! I've been doing well… and am sad that I've been missing from the list.

Dot Com Dud

"Could it be because she is a cute blogger?"

She is pretty spunky!

d3so

it's amazing to find out how fast people are gaining readers. I would like to find out their strategies. So far I'm doing fine but pathetic compared to the leaders

Rohit

The healthy competition is so exciting to be a part of.

Though I haven't been able to give my full strength to the competition but still I am learning a lot from other competitors.Thanks once again to the sponsors and DailyBlogTips !!!.

iLoveMacApps

Is the scoreboard updated? It still says 0 for me even though I have jumped in RSS subscribers.

ROW

>>There is one blogger running a contest where he promised to give away all the $1,000 of the cash prize to his readers, should he win the Blogging Idol.

Oh I didn't know, I was discussed here.

TechZoomIn

Am quite busy with my office work and couldn't find time to concentrate at TechZoomIn.
Although am seeing 30 RSS increasted in 3days. Now my total was 144.

Hope will get back to improve TZI to stand live in action at competition here 🙂

Ruchir Chawdhry

Yeah, I saw what Raghu did to increase Happy School Blog's readership so much. It's a great technique, though he could increase the conversion rate still…

Anyways, great to get the update. I'll surely send my strategy… But I won't disclose my master strategy, wait till the last week go see a huge increase in TechVivo's readership… Mu ha ha ha

😆

AroJoy

Was checking the scoreboard again and again…happy u have made a update….:)

SEO Genius

These are some excellent increases way past what my blog has been able to do.

Glad you made the competion about more than just the subscriber increase now 😛
Comments are closed.