Blog Writing Project: Tutorials
As you probably know we'll try to hold one blog writing project every month now, and it is time to launch the January one.
Inspired by the popularity of the article "11 Essential Tips to Writing the Ultimate Tutorial", the topic of this project will be "Tutorials."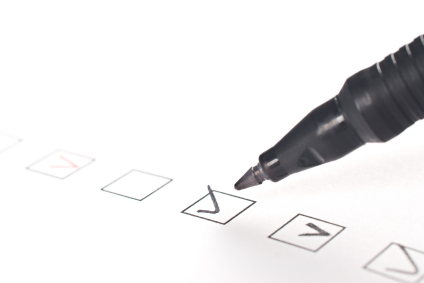 In order to participate you just need to write a tutorial on your blog. Any subject and format is welcomed. You could instruct people on how to change a car's wheel quickly, create a Photoshop effects tutorial, a step-by-step guide to cook the perfect pie, a blueprint to achieve the number one position in Google and so on.
Sounds cool, but what can I gain out of it?
Blog writing projects represent a very efficient way to network with fellow bloggers and to gain more traffic and RSS subscribers. After all it should motivate you to write that longer and more structured post that you have been postponing for a while.
Secondly, there is also a cash prize of $300 that will be assigned to the three most popular tutorials participating ($100 each).
I am in! What are the rules?
Write a tutorial as described above (only one entry per blog).
Use the Contact form and send me the URL of the post, the title and your name.
Once I publish the final list of participants, you will browse around them and post a list of your favorite entries (it can be a Top 3, Top 5, Top 10 or anything else).
Points will be assigned to the entries mentioned on these "favorites" lists (1 point per mention, regardless of the position), and the authors of the 3 entries receiving more points will win $100 each.
This format incentives people to read browse around all the participating blogs. It is also meritocratic since the participants themselves get to vote on the entries and to decide the winners of the cash prize.
The deadline for submissions is the midnight of next Sunday, January 27. Have fun and good luck to everyone!
Browse all articles on the Blog Projects category
35 Responses to "Blog Writing Project: Tutorials"
inspirationbit

My Tutorial on Colour:

engtech

My Tutorial:

Laura @ Laura Williams' Musings

I blogged your contest on this post:

Amberlynn

Hurray! Just submitted my tutorial, written for all those who "ain't got rhythm."

Ashfame

I am in too. Sent you a mail with my write up. I cant see the pingback too. So here is the write up :

redwall_hp

I've submitted my tutorial.

Tibi Puiu

Sent a e-mail with my article, hope you received it 😀

Dexter | Techathand.net

I have finished my entry for this project and a link has been sent to your contact page

Dexter | Techathand.net

Hello there i have joined your Writing Project.. Although it is not showing in the trackback.

I hope you got it via the contact form. If you have not received it please let me know.

Rhonda

Great contest! Looking forward to the submissions.

My entry is "How to buy wedding invitations online" link included above.

Hope you got my comment form submission!

Rhonda

Sauli Lepola

Hmm…
Maybe I should think about opening English blog also.
But it's just so much easier to rank in search engines with Finnish. ;D

Praval Singh

Done with the submission. The contest looks great. Lets see whats up next 🙂
Ciao!

Jacob Cass

My pingback didn't work for some reason so here is my tutorial…

How To Print Blog Articles The Smart Way. (click my name for link)

vijay

Daniel,

I have submitted the post for blog writing project 😉

If possible just confirm the submission by repying to mail.

Aywren

I've also sent in an entry. I'm really looking forward to seeing the list for this contest as it's a first try for me. Thanks!

MyBlogContest

Great!
It has been post at MyBlogContest.com

Submit and find blog contests, sweepstakes, giveaways and free stuff at MyBlogContest.com

Vijay

Cool to know that you are running another GWP.. Sending in one entry now!

Earn Money

Thanks for this great project…I think I'll participate.

xue

I just wrote my tutorial. Thanks for this interesting project! It's nice that blogs in any language can participate.

Michael Sync

Thanks. Daniel. I will try this week..

zParacha

I'll try my luck. Will submit my tutorial in few days.

Daniel

6 entries already, keep them coming!

Beth

Ooh, I'd love to enter. I just have to think of something to write a tutorial on now!

Iulian Horatiu

I have submited my tutorial 😀 great contest guys ..

Daniel

LearningNerd, yeah as we get more questions I might create a FAQ.

Regarding your first question, yes a post including videos and other media is allowed.

The entries will be displayed by category. Inside each category they will be displayed by order of arrival. Here is an example coming from the last project:

Daniel

@Michael, people can submit one entry per blog, so one author can write two tutorials on two of his blogs. I don't think this will improve his chances though, cause the prizes won't be draw randomly, but rather by vote.

Second questions, usually people submit new stuff. If you have a perfect tutorial that was written some time ago, however, I won't object.

LearningNerd

Hey, sounds like the perfect group writing project for me to join! I'm really excited. 🙂 I have a couple questions, too:

Does the entry have to be an article or can it be a post that includes an embedded video or podcast or other media for the tutorial?

Also, just out of curiosity… I know Darren over at Problogger lists the entires in the order they were submitted, so the first person to submit is first on the list. Do you do it that way or is your list random? (Personally I think it's more fair to list them randomly.)

Hey, maybe you could make an FAQ page just for your group writing projects! That'd be very helpful. 🙂

Michael Sync

1. the authors of the 3 entries receiving more points will win $100 each.

Does it mean that people who have more than 1 blog got more chances to win the prize?

2. When should that tutorial be written? I mean, Is it allowed to submit old tutorials that I wrote earlier?

Thanks.

Daniel

Any language can participate.

Napster

Only English allowed?
Comments are closed.