Blog Writing Project: 71 Tutorials for Your Delight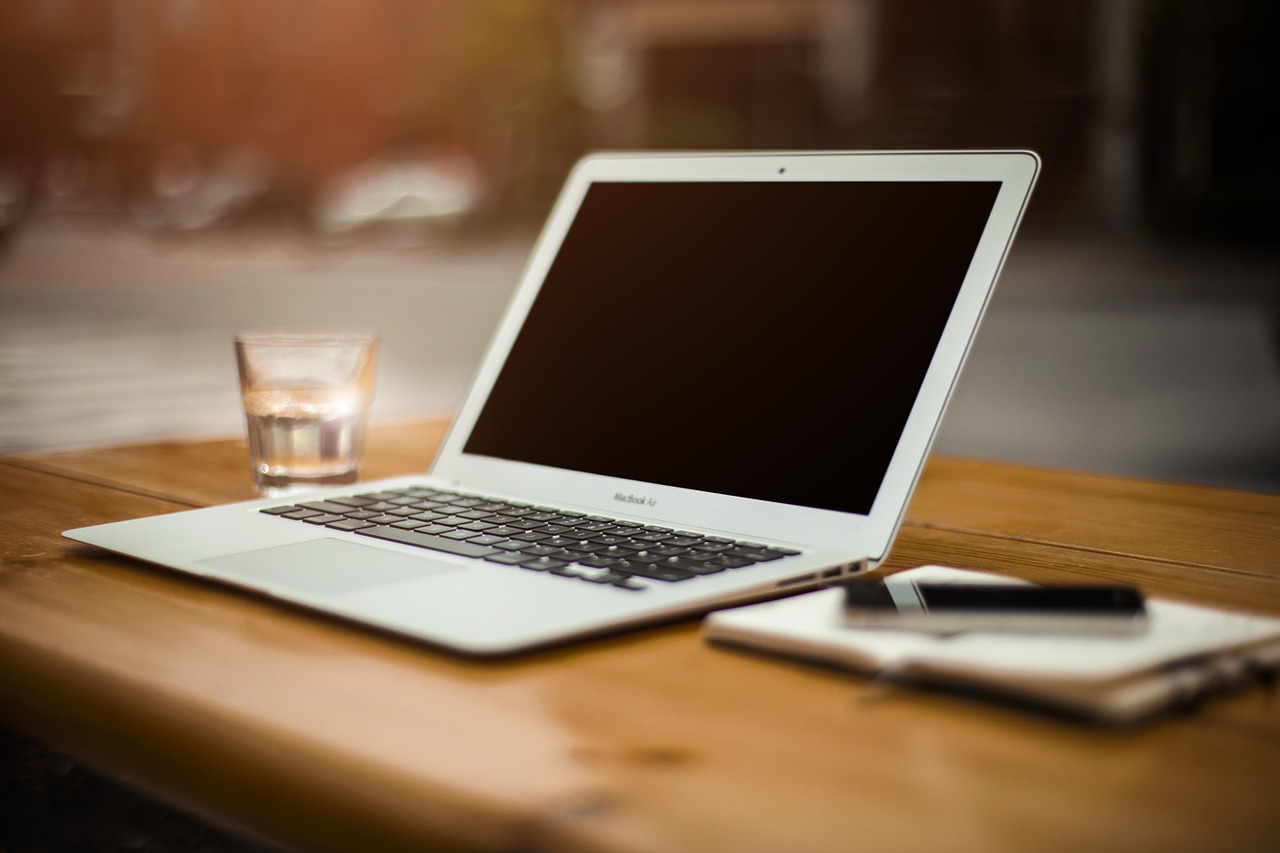 A big thank you for all the 71 participants. There were some very interesting tutorials among the submissions (one of them is even reporting a "Bandwidth Limit Exceeded" error; I guess the article was very popular…).
Participants have until next Thursday (January 31) to post a list with their favorite tutorials, and the winners will be declared on the following day.
Now to the list with all the tutorials. Browse around them, subscribe to the blogs you will discover, and have fun!
Blogging
How To Install WordPress – A Visual WordPress Guide by Jeff.
Google Analytics for n00bs – Using statistics by Viraj.
How To Run A Fantabulous Blog Contest by Vijay.
How to make a Killer Blog by Honeytech.
Backup guide for bloggers by Mehmet.
What is a Blog and How to Read it by Lana.
Tutorial: How to print blog articles the smart way by Jacob.
A complete guide: How to make your post attractive using images by Vijay
5+1 Ways of promoting your Blog/Site/Brand name in your college by Ashfame.
8 Effective Ways to Increase RSS Readership by Tejvan.
Backing Up WordPress by Dan Cole.
How to Feature Your Best Posts in Your Sidebar by Matt.
Effective Linking With Your Old Post in 10 Steps by Dexter.
Protect Your Blog And Counter Copyright Thefts by Tibi
How To Launch a Blog Successfully? by Mr. Gee.
How to incorporate Google Custom Search engine with Adsense into your WordPress blog by Zaheer.
How to Install WordPress (Chinese) by Young
How to Add More Sidebar Text Widgets by Lori.
How to Write Scannable Content: A 6-Step Approach by Daniel.
Double Your FeedBurner RSS Numbers Overnight by Joel.
How To: Showing Only a Post Excerpt in WordPress by Kyle.
Display User Welcome Message by Mike.
Absolute Guide to Losing Readers by Ronald.
Health & Lifestyle
Guide to Cure Acne by Jeni.
Self-Portrait (with Knits) by Deb.
Tutorial on Keeping the Wrong Man Away by Fairyshirley.
How To Stop Worrying by Dee.
How To Prevent Aging by Chris.
How to Start a Low Carb Diet by Jo.
Zero to Rhythm in 12 Days by Amberlynn.
Make Money Online
How to list an eBay auction for maximum profit by Mike Panic.
How to go from $0 to $7000 per month and back to $0 again by Patrick.
Make Money With a Poor Mans BANS (Build a Niche Store) by Guy Patterson.
How To Make Money Online By Exploiting Your Grandma (An Easy 7 Step Program) by Sucker.
Google Adsense Beginners Guide by Iulian
How I made $1,000+ from Dead Blogspot Blogs with SedoParking! by Jacky
A 5-Minute Method to Redirect Your Affiliate Links by Muhammad.
Other Topics
The Perfect Homemade Pie Crust ~ A Tutorial with Pictures ~ by Jo-Lynne.
How to Take Someone Down that is MUCH Bigger than You by Max.
Fussy's Handy Ways To Ruin Your Marriage by Mrs. Fussypants.
Shopping at Adambeauty.com – simple tutorial by Paris.
How to Write a Memoir to Remember by Nancy.
How To Write A Letter of Complaint to Your Bank by Pettinger
How to buy Wedding Invitations Online by Rhonda.
Questions on Economics You've Always Wanted to Ask by Tejvan
WFMW: Jon Udell's Library Lookup by Melanie.
Tutorial: How to Write a Business Letter by Chrissy.
How To Eat Healthy At Fast Food Joints by Levi.
Possessive vs. Plural: Getting it Right by Corner Scribe.
Tutorial on Forward Motion Application with Transcription and Video by Rewsnat.
How to do your Due Diligence when purchasing land on eBay by Carol.
Drain and Flush Your Water Heater To Extend Its Life by Chester.
SEO & Web Development
Strategic SEO – building an optimal keyword attack formula for bloggers by Lex.
5 Easy Steps To Oodles Of Search Engine Traffic For Your WordPress Blog by Moshin.
Optimize your Blog Post for Google – Tips that you might not have heard by Shankar.
How to transfer a domain from Yahoo to Godaddy by Valerie.
Gaining Backlinks With SEO Friendly Web Directories by Daniel Harrisson.
DOs and DON'Ts – Colour by Vivien
How do you make a scroll box for HTML code? by Melanie.
Technology & Software
How to connect your Laptop/PC/Computer to your TV by Aseem.
Ghid de instalare Windows XP (Romanian) by Napster.
Google Docs to HTML – cleanly… by Scott.
How to extract and open .daa files for free by Sumesh.
How To Digital Ink Your Drawings Using Flash by Aywren.
Boost the Volume in QuickTime Player by Ashwin.
A tutorial on mastering Digital Photography in minutes! by Praval
How to make the most using RSS reader by Kriz.
How to Remove CD/DVD Scratches Using a Toothpaste by Rhodilee.
How to remove Virus from USB Drives by Madhur.
How to RSS like a Rockstar… (Part 1) by Lucy.
How to Play Downloaded Videos on Your iPod, Xbox 360, or DVD Player by Engtech.
Como criar sua pandoras battery para o psp (Portuguese) by Leandro.
How To Assemble And Build A PC by JohnTP.
How-To: Import Audiobook CDs to iTunes by Britne.
Browse all articles on the Blog Projects category
50 Responses to "Blog Writing Project: 71 Tutorials for Your Delight"
Chris

What a great list! I have had a ton of fun reading through them. Please follow my link to my list of favorites!

Mehmet

Hi,

My list of favourites are
here

Tibi Puiu

Hey Daniel, post my top 5 as well. Here it is,

Mike Panic

My list is here

Daniel

Vicky, I will only count votes from the mentions on the posts of the participants.

redwall_hp

Okay, I realized that right after leaving the comment (what a dumb question…). My list of faves has just went live here:

Vicky

@Daniel
Only the votes got through blog posts count or do you also count the references for a particular post made in a comment on this post?

Vijay

This sounds like an interesting list.. Will post mine in a day or two!

Dee

Thanks for hosting this writing project again.

The entries look good, with many interesting topics covered.

Daniel

redwall_hp, post it in your blog, that way everyone share the link love.

Dexter | Techathand.net

I have posted my pick

Jacob Cass

My 3 chosen tutorials can be found by clicking the link in my name.

Napster

Nice collection!

kRiZ cPEc

Thanks for hosting this project and compiling the list. 71 tutorials take some time to read. lol

Praval Singh

Here comes the much awaited list! Thanx a lot Daniel. It'll take a heavy toil to read them ina hort span. But no doubt this seems very tempting. I'll try to catch up with maximum I can. How are we to post the favorites? In a new post at our blog or as comments to this very post of yours?

Karynn

My favorite has to be "Zero to Rhythm in 12 Days" by Amberlynn! Great stuff! As a dancer myself, I know how hard it is for non-dancers to get the nerve to start dancing. These tips make it a little less scary to start and can also be used by existing dancers – for breaking out of their shells and really dancing to the music.

Muhammad Siyab

thanks for including my entry daniel!

wow quite a big list! will keep my occupied for long! 🙂

Fat Kid Unleashed

Incredible list! Props to all the submitters. I will try to check out as many as possible lol.

Jacob Cass

Where is the time to read all these, sheesh?
Check out the how to print blog articles the smart way! 😉

Amberlynn

Whew! I just read through and took notes on all the tutorials. Hands down my favorite was the "Absolute Guide to Losing Readers" by Ronald. Not only was it funny, but it was useful to all of us here in the blogging land. Thanks Ronald.

Alli ~Mrs. Fussypants

Wow, thanks so much for including my piece. I'll be spending the next 7 hours reading the rest!

redwall_hp

Where should we post the list of favorites? In the comments here? Or should we post on our blogs?

Zaheer

Lots of great stuff to go through in just a couple of days.
Thanks

MG

A lot of great posts, tnx!

Daniel

Gabriel, thanks for the heads up, I fixed it.

Tejvan

Will enjoy going through these. Thanks for hosting Daniel

Lori

Wow! Lots of great reads:) I'm gonna go through them and pick my favs!!

Daniel

Your entry was pretty good also Moshin.

Mohsin

Sweet. Lots of good stuff to occupy me for next couple of hours.

Gabriel Topala

"Ghid de instalare Windows XP (French) by Napster."
It is not French, it is Romanian. And it is boring 🙁

Thanks,
Gabriel Topala
Comments are closed.