Blog Incubator Project
Blogs are already a corner stone of the Internet. Popular ones compete head to head with mainstream media, some are used by companies as marketing tools, and many others are created by individuals that want to have their say in this flat world.
Despite the huge number of blogs already in place, however, there are many bright people out there that would like to create one but lack the money or the technical expertise. Creating a blog with a free hosted platform like Blogger is an option, but frankly not the best one.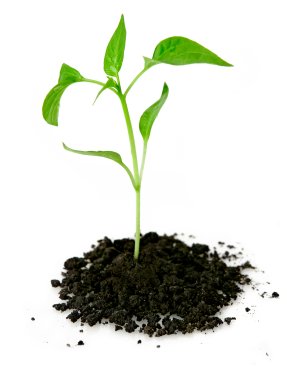 It was thinking about this problem that I came up with the idea for the Blog Incubator Project. What if we could use the blogging community in favor of the blogging community? That is, what if we could all collaborate to give an opportunity to the smart people out there that just need a little push on the back?
Here is how the project would work:
1. People with ideas for a new blog would send their submissions. They would need to describe the name of the blog, what topics it would be covering, and why it would be interesting and valuable.
2. Each submission would have a fee, say $10 or $20 (the optimal price will be determined along the way).
3. Once enough submissions were in place they would be presented to the community in one batch (say a group of 10 or 20).
4. People would have some days to vote on their favorite idea for a new blog, and after that a winner would be declared.
5. The winner would get the sum of all the submission fees to get the blog started. Notice that candidates would need to agree to spend the money only for the purpose of creating the blog.
6. The winner would also receive support from the community with advices and publicity during the launch of the blog.
What are the advantages?
In other words, if we get 20 people submitting their ideas for the first batch, with a fee of $10 each, the winner would get $200 to spend on a domain name, web hosting, web design and anything else he thinks it is necessary to get his blog idea off the ground. By the way I am not getting any money out of it.
Another advantage is that the blog would have higher chances of becoming popular. First of all because the idea around it won people's preference, meaning that they want to read more about it. Secondly because the community around the project will be more likely to help the winner in different ways (links, plugs, advice and so on).
What if people steal my idea?
Some people might be reluctant because others could steal their ideas. I don't think this is an issue. First of all because if your idea wins you would know it after three days, and that is not enough time for someone to steal it (if they try you would be in a better position to kick start the blog anyway, with more money, promotion and support from the project).
More over the author should have some expertise on the topic suggested, and it should harder for others to replicate that factor.
There are many business competitions around the world and on the Internet where entrepreneurs need to pitch their ideas in order to compete for a sum of money. People rarely face the problem of "losing" their ideas. The value is always created on the execution, keep that in mind.
So how do we proceed?
Well, let's just do it!
I will even throw in $100 out of my pocket on the first one, so the winner will get that on top of the amount we raise through the submission fees. Should the project go well we can try to do one batch every month or so.
Do you have an idea for a new blog and think people would love it? Do you already have some blogs but would like to launch a bigger one? Send me your submission and let people decide whether your idea has potential or not!
The fee for the first one will be $10. All you need to do is to send an email to daniel AT dailyblogtips.com with the following things:
1. Name of the blog
2. Topics it will cover
3. Explanation of why it would be an interesting and valuable blog (max 100 words)
4. Your background (max 100 words)
Once I receive your submission I will send the Paypal account where you can pay the fee. The list with all the ideas will be published next Monday, and the voting session will be open for three days. If you have suggestions or criticism please share them in the comments below.
Browse all articles on the Blog Projects category
30 Responses to "Blog Incubator Project"
MsUnreliable

I'm a big fan of this idea, mainly because my design blog at Blogger is so bland that it makes it near impossible to convince my readers I do actually know about design!

Aaron

Wow, can't believe I missed this. Great contest Daniel, I'll be sure to get in the next round.

@ Yalot: Here is an e-book I wrote walking you through how to set up a blog. It's geared more towards small businesses, but it will definitely get you started without having to look all over the place for info. Hope it helps.

Daniel

yalot, for one thing you could use the money earned to hire a web developer that would do the work for you.

I am pretty sure some people will also be glad to help.

yatot

wow! this is a great idea… i would like to join… but i dont have any paypal account… how was that…

i have this idea in mind that i think suits this project… however, i also dont know how to put up a website, i dont know css/html, phps, mysqls and ftps… im a long-time blogger/blogspot user… if i join and win this idea project, how can i start putting my website if dont know how to start putting up one?

Samrat

nice idea……..and really very interesting..lets c who rocks !!

JackBook.Com

this will be interesting. I will definitely follow this story.
thanks for the idea Daniel.

Katy

Love the idea! I can't wait to see the first batch and watch ideas bloom through much needed support to make a successful blog.

Would certainly become even more interesting if this spun off to a domain name with a chat/help forum for all the bloggers!!

Meraj Khattak

Certainly a very interesting idea.

Not John Chow

Nice public service idea. Help out the little guy. Good Luckwith the project. I will be stopping in to see how it goes! notjohnchow.com

Daniel

Stuart, I thought about this, but I felt that I should test the idea first to see how people would react. If things go well I could buy a domain name and create an ad hoc site for the project.

Stuart King

I love this idea. Maybe the Blog Incubator Project should have a blog of its own, you could probably invite other bloggers to post as guests.

Daniel

Patrick, yeah non-English blog ideas are welcome as well.

Jamaipanese

just sent off my email with my entry, please vote for me 😀

Reverse Funnel System Blog

Blogs are now still very popular. And you have to have blog idea to start a blog to be successful.

Patrick Quek

If not blog is not in English, does it qualify?

Daniel

One submission arrived already, keep them coming!

Sammy Larbi

I like the idea. If I had the time to start the next blog or two I've been wanting to do, I'd love to enter.

Not only is the money useful to the winner, you can gauge interest in your blog idea before you start.

Daniel

Cool Mani.

I am not sure about how many ideas per person, though.

I guess if we have free spots more than 1 per person is fine, but if I receive many of them I might need to limit the number.

Also, you would always be able to resend ideas in the future batches as well.

Mani Karthik

Yaaay…..Great idea Daniel…

I'm gonna hop in and send you some ideas.

Mani
Comments are closed.