Review: Audience Business Masterclass, from Firepole Marketing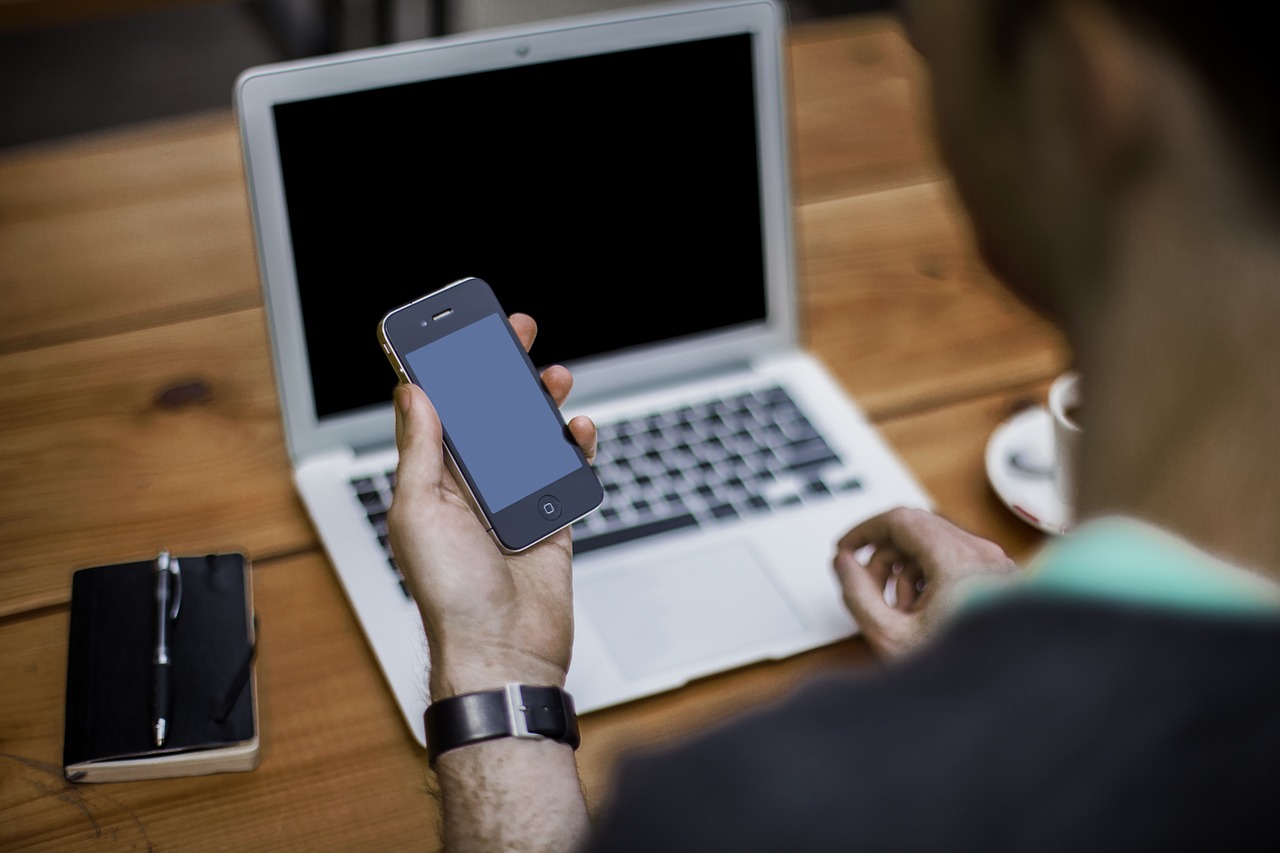 You might have noticed me mention Firepole Marketing and its owner, Danny Iny, a few times over the past months.
Firepole Marketing is a great blog for any entrepreneur or professional blogger, aimed at helping you grow your business.
Danny's one of the marketers I respect most online, because of his honesty, the quality of his work, and the way he manages a perfect blend of telling-it-like-it-is with being genuinely encouraging and supportive of new entrepreneurs.
Over the past months, I've been enrolled in his Audience Business Masterclass – a 14-week course on building an audience-focused business. (Or, as you might prefer to think of it, a successful blog. ;-))
Overview
Audience Business Masterclass (ABM) is an online course delivered in weekly instalments, aimed at people who want to create a successful online business. As well as the weekly lessons, it comes with three months of technical support from Danny's team.
It costs $782, paid for in six monthly instalments of $127.
What's Included
ABM includes:
Weekly videos, with an audio-only plus transcript option. These normally run to around 20 minutes, though some are a little shorter and some are longer. [CHECK]
Detailed worksheets to help you implement each lesson. If you're anything like me, you probably have a tendency to absorb course materials without really putting them into action. I found completing these worksheets was a great way to get moving.
Bonus reading and lots of examples. While the videos deliver the core course content, there are loads of extras. These include filled-out worksheets (by one of Danny's team members who's launching her own side business) to help you really "get" what you're doing.
Technical support. Danny's team are on-hand to help you with any technical woes. I've not had to use this myself, but having seen the team in action on webinars, I know they're extremely helpful and competent.

 
The Good Stuff
There's an awful lot that I like about ABM (otherwise I wouldn't be reviewing it!) but I'll pull out just two of the best things for me:
#1: Fresh Tips (Even For Me!)
Honestly, to begin with, I was a bit doubtful about whether I'd learn anything new from ABM. I've been blogging professionally for six years – and I've read a lot of ebooks and taken a lot of courses along the way.
However, several of Danny's tips were brand new to me, and overall, I've been really impressed by the level of detail and insight in the course.
#2: The Quality of Course Materials
I know this might seem a rather nit-picky thing, but I really dislike buying an expensive course that has poor-quality materials. What especially impressed me about ABM is the quality of the transcripts – they're well edited and formatted for easy reading.
The video and audio of each lesson is great too, of course; I was impressed how succinct these were, and I loved the way that each one has an introduction and conclusion to help tie it in with the other lessons.
#3: The Amazing Guarantee
ABM has literally the best guarantee I've ever seen for an online course. I'll quote from the sales page:
I guarantee that, as long as you do the work, apply what I teach you, and reach out to us when you need help, you'll be earning at least $3-6K/month within your first year.
And if you don't, I'll refund your tuition, and pay you $1,000 out of my own pocket.
Given the course's price, this is a great guarantee that makes it easier to justify spending that much money – if you're confident you'll be earning $3K/month by month 12, you'll easily recover your costs.
The Not So Good Stuff
There's very little that I disliked about ABM, and these points aren't really criticisms, just areas that are worth thinking through before buying.
#1: The Price
While I think ABM is definitely worth its price – especially with the guarantee – I also think this is a pretty significant investment for people who haven't yet started their blog.
I also found the pricing structure slightly odd: six payments of $127, billed monthly. That's not odd in itself, but the course is delivered over three months and the technical support is for three months, so it would seem to me that it'd make more sense to pay across three months not six. Though, to be fair, I can imagine that many people would rather pay over a longer period of time to spread the cost.
#2: Aimed at Pre-Bloggers
I'm going to coin the term "pre-blogger" here – someone who doesn't yet have a blog but is planning to build one. ABM is aimed at these people, though of course there's tons of good advice in it for established bloggers like me.
While I think it makes perfect sense to begin at the stage of coming up with a business niche, it would've been great to also have a quick-start guide for people with an existing blog and products, or perhaps a "Fix-It" guide for those with a business that's not quite working.
Having said that, I know a lot of bloggers get stuck in the early stages, and going through the lessons from the beginning provides a great reality-check on whether your niche and market have potential or not.
Verdict: Is ABM for You?
ABM is definitely an investment, and if you're uncertain whether you want to build a business at all, or if you have very little time to spend (say 2 – 3 hours per week) then it's probably not for you.
If you're keen to start an online business or if you're already on your way toward having one, though, this is an excellent, comprehensive course packed with everything you need to know. It's not cheap – but you definitely get what you pay for here with great materials and support.
To learn more about Audience Business Masterclass, you can visit the sales page here. But, even better…
Danny Iny is hosting a webinar for us in a couple of weeks, at 3pm EST on April 14th, where he'll be taking us through the key points of the ABM process. He delivered this training for us back in January, and I heard lots of good things from DBT readers – so I know it will be excellent again this time round. You'll also have a chance to ask him about ABM, if you want to.
Just click here to find out more about the webinar, and to reserve your place (it's totally free).
Browse all articles on the Strategy category
4 Responses to "Review: Audience Business Masterclass, from Firepole Marketing"
Ali Luke

@Matthew — Of course, I should've pointed out in the post that there's a 30-day no quibble refund — in case anyone decides, like you, it's not a good fit for them.

I actually got the opposite impression from you (though obviously I came to it as someone with quite a few products, blogs, etc under my belt) — it seemed to me that it was designed for people who hadn't firmly settled on a niche (though who probably had some ideas) and who hadn't yet developed a product.

I do agree the price is high, but I think that reflects the fact that there's support (technical and strategic) thrown in. There's a pretty strong focus on guest blogging but honestly, I don't know of any comparable techniques!

Raspal Seni

Hi Ali,

Thanks for reviewing ABM. It's on my list already, can't take it just ATM. Rohi seems to have joined it though, so it'd be great to hear from him. Will let him know you reviewed ABM.

@Matthew: Thanks for your points. I'll make sure to have something to sell before I join. Sophie Lizard of BAFB is also Danny's student, as well as Mary Zaksch of Write to Done. Have heard good thins about this course from others as well. Still seems I'd like to check it out when I can.

Matthew Eaton

I got a refund on the course before I even got to week two. There are a few caveats I'll add to this list, just to make sure it's worth the time and effort of someone paying for this training.

1. You have a very good idea what you are offering. If you know what you want to do with it (AKA you have a niche and a product handy), then you'll get some progress out of this.

2. It is a little one trick, so if you aren't comfortable with writing guest blog posts, you may not get a lot out of this either.

3. Twelve weeks is a bit too long (at least from my point of view). I cranked through the first two weeks and could have kept the fire going for more, but the weekly restriction was just silly (again, my point of view).

All in all: You aren't going to learn anything here that you can't find for free or at least cheaper than what you are paying for. You will be paying for the name power and community you have access to, so that may be worth the money you pay.

I will say this: I was given a refund for expressing my doubt about what they were teaching me to do. This is not a strike against them, but it doesn't do you any good if you don't have caveat #1 in mind. If you don't have something to sell or a good niche, stay away until you do because it isn't worth the money or the money-back guarantee.

donnie sharma

what i feel that #1 is somewhat meaningful to me…. However, some the tips are brand new to me, since the video and audio of each lesson is great too…………I also think this is a pretty significant investment for people who haven't yet started their blog…. and yes i m very keen to start an online business….
Comments are closed.