Are Bloggers Losing Money by Not Doing Sponsored Reviews?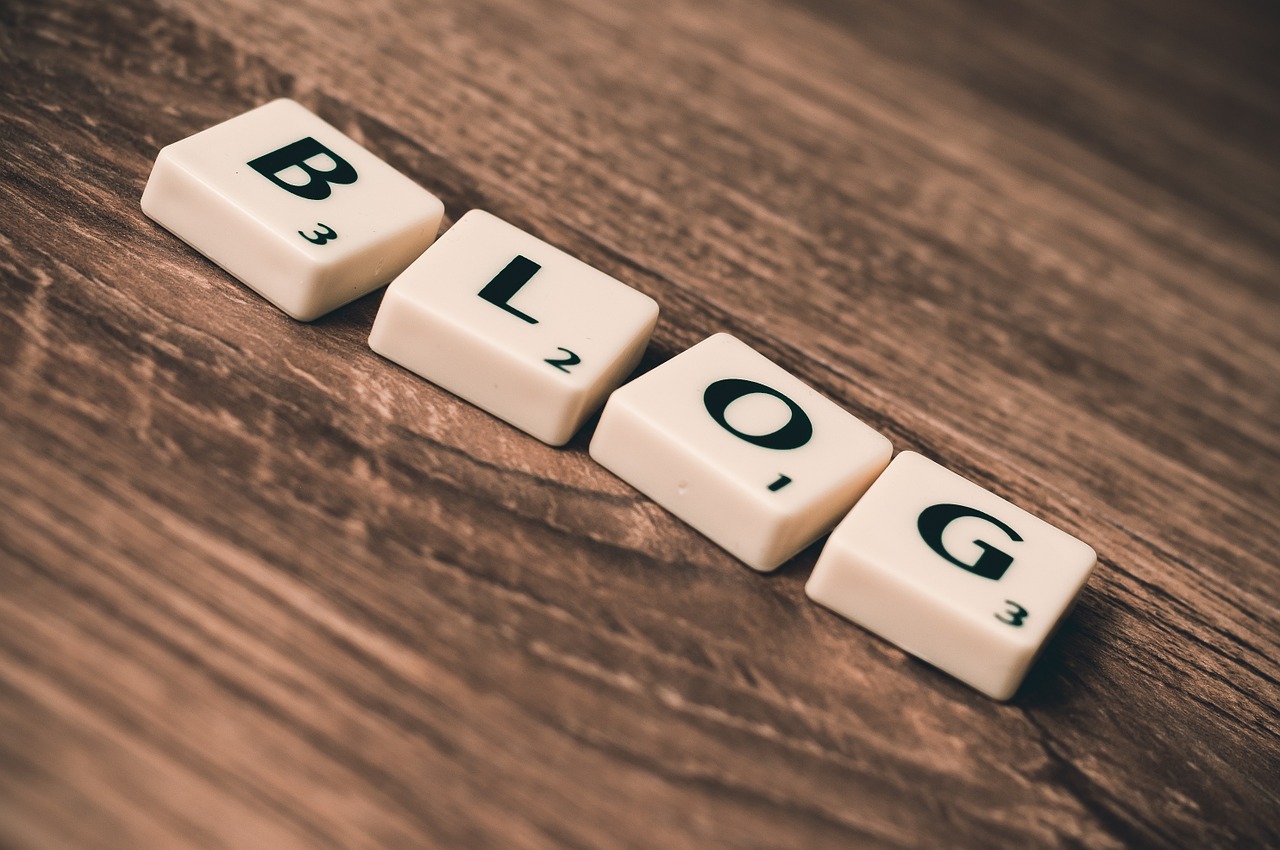 What is the medium with the largest advertising spending on earth? Television. How are the ads displayed there? Between the editorial content, using the same format (i.e., video). That is why television ads are so effective for advertisers and so lucrative for television companies, because viewers will inevitably pay attention to the ads.
Can we say the same about content based websites, like blogs? Not exactly. If you consider Google AdSense or banner ads, the most used monetization methods, you'll conclude that they practically separate from the editorial content. For example, if you have a blog and display ads on your sidebar only your readers will be able to completely ignore the ads if so they desire. Some even use ad-blockers, so they won't see your AdSense units or banners no matter where you place them.
What would the equivalent of a television ad be for a blog? Probably an advertorial, which is an article written by the advertiser about his product, and posted in the blog like any other post. A close alternative are the sponsored reviews, which are posts written by the blogger reviewing a certain product or service. Most bloggers prefer this model because they get to write the content themselves, and readers won't be annoyed with a different writing style/author.
And here is a fact that re-enforces the similarity of sponsored reviews/advertorials with television ads: If you ask any advertiser whether he prefers to pay for a banner ad or for a sponsored review, he will certainly say the sponsored review. Why? Because he will get a much better return on investment, as the sponsored review will give his product a better and greater kind of exposure with the readers of that blog.
As a result, sponsored reviews are probably one of the most lucrative ways to monetize a blog. Last week one company offered me $800 to write a review about its latest product. It was related to my niche, and I was sure most of my readers would find it useful. Despite that I turned the offer down, because I don't do sponsored reviews.
But this made me wonder: are most bloggers leaving money on the table by not doing sponsored reviews? For example, if I started doing them on this blog I could easily add another $3,000 per month in revenues (considering one sponsored review per week), which would basically double my advertising revenue on the blog. I believe this proportion is true for most bloggers. That is, if they started doing sponsored reviews they would double their advertising income.
So why sponsored reviews are not widely used? Probably because there was a lot of controversy when companies started exploring this advertising model. For example, PayPerPost initially didn't require a disclosure on the reviews, and people started questioning the ethical aspects of the whole thing.
That being said, I think it is possible for a blogger to do sponsored reviews while keeping his integrity. There are 3 main requirements:
a clear disclosure on each review,
honesty while writing the review,
and the choice of products that are truly relevant and useful for the readers.
Other people claimed that sponsored posts could get you in trouble with Google, but this is not true as long as you use the nofollow attribute on the links inside the review. Google doesn't have a problem with sponsored links, as long as you clearly label them as such.
Personally I am still on the fence regarding sponsored reviews, so no, I am not stating that all bloggers should start doing them. What I wanted is to raise the questions, and see what other people think. Why aren't you writing sponsored reviews on your blog? Would you be turned off by them on a blog you read? Do you think the model could work if the requirements I mentioned are present?
Browse all articles on the Monetize category
28 Responses to "Are Bloggers Losing Money by Not Doing Sponsored Reviews?"
William K Wallace

Nothing wrong with sponsored reviews I did about 5 this year and made $1000. If it fits in with your blogs content why not take the money and spend it on improving yourself as a blogger. Buy a better camera, buy a new Camcorder, or the latest version of Photoshop.

Debby Binns

I don't believe sponsored reviews are a good idea for the following reasons:

– I would think it to be biased
– I see it as advertising
– I would generally doubt its integrity

When ever i see sponsored reviews I tend to click away from the article!

David Siteman Garland

As long as there is trust and disclosure as well as good relevant content, it works.

Here is what we do with my show/blog:

Our sponsors get to come on the show. They come on to TEACH around a subject relevant to entrepreneurs based on their expertise. So, perhaps teaching SEO best practices, or our lawyer talks about legal mistakes. Everything is disclosed that they are partners/sponsors, nothing is rehearsed and then there is an offer/reminder at the end (example: try a product, free consultation, etc.).

And it is working. Sponsors are seeing ROI. Good content is good content. Plus as a niche blogger, you aren't competing for CPM and other old school metrics. You help create content.

I believe the principles can be applied to a lot of bloggers in a ton of niches.

Happy bloggin' 🙂

Febap Liew | Making Money Online Today

hey Daniel,
thanks for posting such an insight firstly.
well apparently i haven't work on sponsored review before. However, as i used to be an affiliate marketer , i have written my own sets of affiliate product reviews as part of my marketing strategy.
Writing a review somehow provides your potential customers with much more reassurance before making the buy. Therefore, it is only normal that sponsored reviews are very effective ways for companies to come up to prestigious blogger such as you to 'promote' their product.
however, i have no idea that Google dislike such activity if no certain precautions are taken. It does sound like a good way of making a decent income as such online.
I believe the best ethics to cultivate when writing a sponsored review is that you shouldn't be biased. yes of course you want to make that conversation and turn it into sales. but providing values and information is the utmost importance. give a choice for your readers to decide whether they should go on in buying. Provide a fair ground for the readers. they will really thank you for that and once they do, money will eventually come by itself.
=)
cheers

Nasrul Hanis

Disclosure, honesty and related to the niche – you mentioned crucial aspects in writing sponsored reviews, Daniel!

From my opinion the most crucial part to be considered by bloggers who accept sponsored review is to ensure that they write posts related to the their niche or they'll get money with the guarantee of negative effects in the future. I see this in some blogs and at last they lost their originality.

Shanker Bakshi

when for some time i was not getting a good rank by Google someone suggested me not to write paid review often, but i know that dose not harm in any way. I guess its very much legitimate way of expressive views which get paid 🙂

Robert @ Techinfo-4u.com

I don't see what's wrong with doing sponsored reviews, however ive never been invited to do any, I think it's generally just big blog and sites with thousands of readers who are invited to do them. I get over 10,000 visitors a month and have never been invited to do any. I have done the odd review, but never sponsored ones. I think it's a channel that bloggers could make a good bit of money in, especially if they aren't as interested in building a community

Margaret Adams

I don't think sponsored reviews are a good idea for my business or for my credibility.

As a reader of such a review I would have doubts about the integirty of the review and its writer.

As a reader, as soon as I realised it was a sponsored review, I would click away.

As the writer of such a review I would feel obliged to present the material I was reviewing as positively as I could. That would mean I'd need to look for the good points and maybe gloss over the not-so-good.

I would not feel comfortable writing a sponsored review. I wouldn't feel comfortable presenting it to my readership either.

Dean Saliba

I love sponsored reviews and would not make 80% of what I earn without them. 🙂

Gary David | Build Your List Fast

Thanks for sharing this Daniel. I agree with you, we can just add some sponsored reviews to add revenues. However, it really requires real honesty in our part, but I guess we don't have any problems with that since we want to establish trust here, so we're not gonna review something that we don't know anyway.

Kind regards,

Gary

Ajith Edassery

I have almost stopped doing paid reviews mainly due to lack of time.. AT the moment, I do something like 4-5 reviews max per year.

Lee Ka Hoong

I've been doing a few sponsored reviews on my blog and I don't find any problem on that. If a blog that I read regularly writing sponsored review, I have no problem with that as long as the review is related to my niche and honest, then that would be fine for me. 🙂

Regards,
Lee

Funky Junk Interiors

I have a review blog I direct traffic to for this very reason. I simply don't wish to become a blog writting about other people's stuff. It turns me off when others do it. It's like watching a TV commercial. That's NOT why I visited that blog.

It's my blog first and foremost. I'm a DIY blogger, not a reporter. HOWEVER, there is a place for this. Hence the secondary spot to do so. 🙂

Donna

Aditya Kane

I don't mind reading sponsored reviews as long as it is something relevant for me. I do sometimes feel let down in some cases as most sponsored articles end up singing too many praises of a certain product or service. That is a let down for me as a reader.

I feel a blogger should be smart enough to realize his abilities when it comes to pulling of impartial reviews even if he knows there are dollars at the other end.

thebloggingrobot

I agree that it is all a matter of relevancy. If a blogger wants someone to click on their ads, then they must (usually) be relevant to the posted content. Same basic principle.

Himanshu Chanda

Hey Daniel,

That pops out another q.

As we know – we get clicks on ads once ads are blended with blog content and don't look different. The same applies to the reason sponsored reviews have high ROI. They are finally blog posts!

Now with disclaimers mandated and other tags like "this is a sponsored review" attached, do you think the post stands out differently than others? As soon as you start reading the first message you get is this is a sponsored post. Does that distract a reader or the brain state he was in?

Daniel Scocco

I think most readers will read the post anyway IF the product/niche is relevant to them and if they trust the blogger.

Himanshu Chanda

Agreed, Master 🙂

Jeremy Bray

I've struggled with this idea in the past as I hate leaving money on the table but at the same time I don't want to be a sell out. In recent days, I have come to think that sponsored posts are fine as long as you follow the 3 requirements that you just mentioned. I think as long as you are honest and it fits your site and its audience, I think they can make for good content and some nice extra income. Unfortunately, I am still waiting for companies to be interested in sending money my way for some posts.

secrpa

Very often, or sometimes, is it possible that we give bad words and meantime we receive bucks from who want us say something good with their product? Is your slogan "Don't be evil" like Google did to Chinese government? Or actually there's only one Google on the earth?

To be honest, I personally think you don't need to disclose the thing you refused a big offer if you really don't want to receive it, hide it. Or you just do it directly and say nothing. As a Chinese reader, I think I'll read it

Ishan

I have not tried sponsored review on my blog because I have a strict policy for myself that says "Recommend only what you use".
I do product reviews but as an affiliate and they have made some good revenue for me.
I got a sponsored review request last week and advertiser offered me a software worth $100 but I turned him down.

Dev | Technshare

Hey Daniel,

Nice Post. I haven't done a single review on my blog, but i think it doesn't matter if you do a sponsored review.
As Nabeel said honesty should be managed.
I see many bloggers doing so many sponsored reviews just to earn some extra money.

Anyways, Thanks for sharing this great Post.

~Dev

Gary David | Build Your List Fast

You're right there Dev. It really requires real honesty to have a sponsored review. Just like in affiliate marketing, you don't want to recommend something that you don't even know about, people will lose their trust on you if that happens.

Chris Garrett

I don't do sponsored posts on chrisg.com but I think there is nothing wrong with a clearly marked sponsored post or even selling links. You just have to be aware that if your links pass juice then Google will mark you down. My old photography blog made most of its income from selling links before I sold it and was penalized from PR6 to PR4, but the traffic never changed and that income was very welcome!

Nabeel | Create Your First Website

Hey Daniel,

I think if you have used the product yourself and truly like the product, then there would be no harm in doing a sponsored/review post.

But the honesty has to be maintained while doing a post like that.

Nabeel

Himanshu Chanda

This scenario requires product to be used and the company ready to pay for a sponsored review. This will boil down to almost impossible options.

I guess as readers we ourselves dont read a lot of sponsored reviews. We skim them even on best of the blogs.

The good part is we are ready to buy a info product from the blogger rather than buy the product he recommends. Some where down the mind it doesn't strike the right chords.

Is it just me or others feel the same too ?

Daniel Scocco

I think many readers do read sponsored reviews, else advertisers would not get such a good ROI with them.

Gary David | Build Your List Fast

You're right Nabeel. You don't want to recommend something that you don't even know. People will lose their trust on you. Being honest is one of the keys in affiliate marketing, and doing some reviews requires real honesty in our part.
Comments are closed.