18 Blog Tips to Help You Succeed in 2010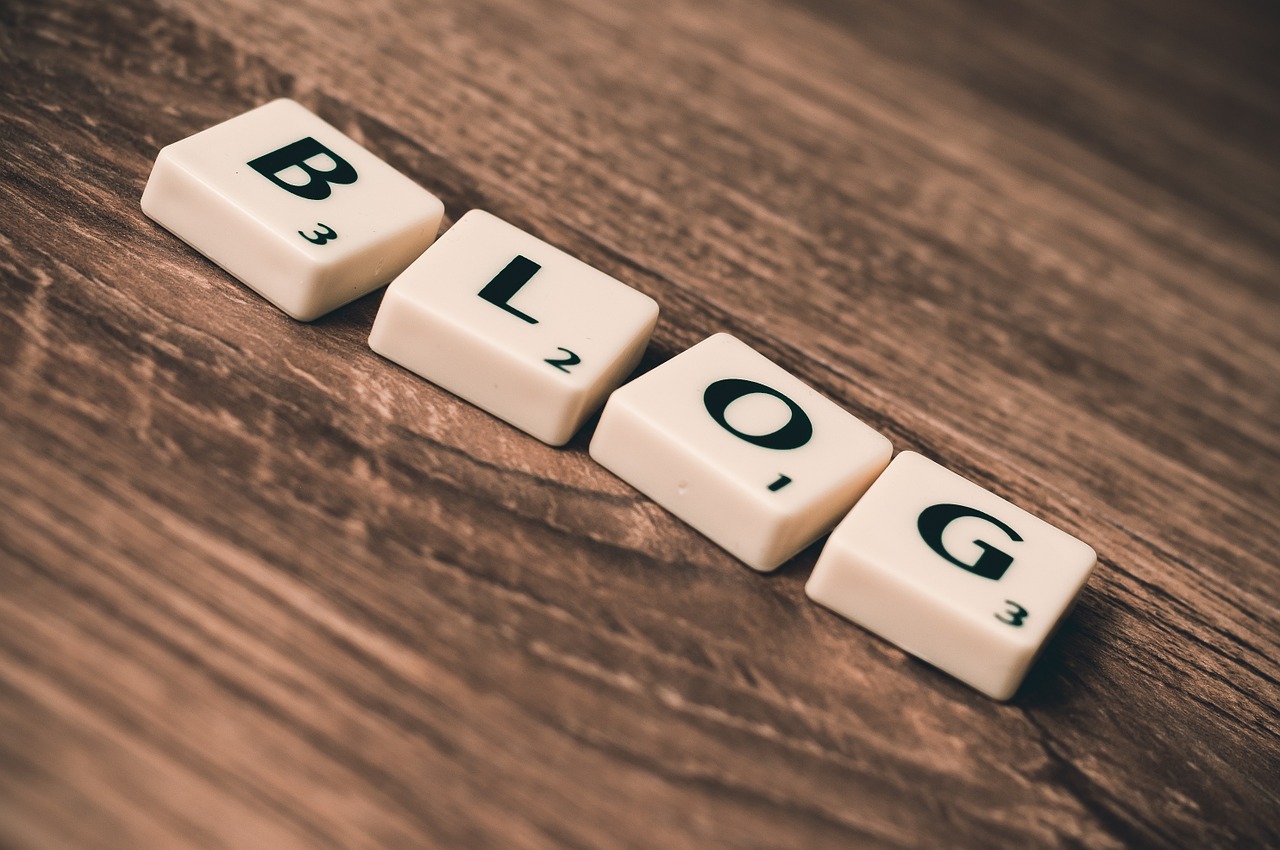 This is a guest post by Tony Hue. If you want to guest post on this blog, check out the guidelines here.
Over a week ago, we welcomed the arrival of 2010 with much anticipation. 2009 was a year many people simply wanted to forget and move on from. For bloggers everywhere, the beginning of a new year is a reinvigorating time to reflect on the past year and look forward to the promise of the future ahead.
So, how did your blog fare in 2009? Regardless of the level of success you achieved there is always room to improve. Let's take a look at 18 timeless blogging tips on how to improve your blog and stand above the competition.
1. Judge a blog by its cover – If it doesn't look pretty, people have a hard time focusing on what you have to say. Take a look at the home page of your blog, focusing on the uppermost region (without scrolling down). Would you want to take a look around after arriving on the home page as a new visitor?
2. Comment smartly and consistently – Bloggers are tired of seeing the overused "Nice post!" or "This is really interesting!" Stand out by trying to put some thought into your comments and, most importantly, make it sound like you actually read the article.
3. Get a Gravatar- Before you start commenting on blogs, it's a good idea to register your own gravatar. If you follow step 2, readers and blog owners will become familiar with you for better or for worse.
4. Show your personality in your writing – Establishing a voice in your writing is a crucial element is producing content that people will want to keep coming back over and over again for more. Don't be that Average Joe in a sea of Average Joes.
5. Use plenty of pictures in your blog posts – No one wants to see endless blocks of text, especially while reading online. The moment your readers' mind wanders off, they'll be jumping to another site before you know it. Here are some great sources for finding images: Flickr, Photobucket, picapp, Google Image Search.
6. Study SEO like your life depended on it – Driving traffic to your blog through search engines is what you call "organic traffic." Other types include referral sites, and direct traffic. Of the three mentioned, organic traffic is what you need to be able to sustain long-term visibility of your blog. To help you get started, take a look at this comprehensive guide on SEO: The Definitive Guide to Higher Rankings For Your Blog.
7. Start with a WordPress.com blog and then switch over to a self-hosted WordPress blog – Three reasons to use WordPress: 1) Lots of people use it 2) Recognition and reputation 3) Strong support. If you are just started blogging, I recommend you get a free WordPress.com blog to get your feet wet. It can't hurt you to do so and besides, what's the rush?
8. Avoid grammar mistakes by proofreading – One thing that really annoys me about a blog is poor grammar. If you were listening to your teacher lecture about quantum physics and his grammar is dreadful, you would want to leave that class in a heartbeat. Same thing with blogs. You came looking for value but it's all mixed up with a misplaced "has" and "their" and terrible spelling. Would you want to keep reading? Probably not.
9. Make you blog content rich in media – In my Studio Art class last quarter, we studied about human culture and psychology (Shrug). It would've been the most boring class in my entire schedule if my professor had not included numerous videos and other media into out 1- 1/2 hour long lectures. It kept me attentive and engaged. and helped me connect topics more cohesively. In other words, utilize the power of Youtube and other media sources and incorporate them accordingly into your blog content.
10. Figure out your niche and stick to it – If someone asked you what your blog was about, would you be able to answer without hesitation? If not, write down in 140 characters or less(no pun intended) a succinct and clear definition of what your blog is about. E.g: Pet Food Blog- The Blog where Pet Owners can Learn How to Better Feed Their Beloved Pets. The second important thing is "to keep the main the main thing." If you feel like writing a post about electron polarization and its effect on our ecosystem (shrug), do you really think that readers to your Pet Food Blog would appreciate it?
11. Blog on a set schedule – There is no right answer to how often one should blog. Whatever schedule you start out with, make sure you stick with it every week. Take for example, Mashable. After visiting the site a couple of times, you can safely expect to see a new article every single day. The important thing is that they stick with that routine.
12. Reply to comments on your blog – Replying to questions or comments from readers is your way of letting people know that your blog is "alive." It gives readers the opportunity to interact and engage in conversation. Best thing of all? It artificially inflates the true number of people who comment on your blog. Very sweeeeeet.
13. Make it easy for readers to navigate your blog – If it takes more than 3 seconds to look for a search bar or category list on your blog, than your site's navigation needs to be improved. No one likes the feeling of being in an unfamiliar place with no directions to their destination. They feel desperate, unhappy, and hopeless. The thing with being lost in an unfamiliar site as opposed to being lost in a shopping mall is that readers can easily exit with a single click of a button. This will definitely not help your blog traffic.
14. Put an author section in your blog posts – No one wants to read material written by a face-less author, let alone by one without a name. Check out this article by Chris Spooner on how you to create your own author section.
15. Forget about the stats – How much time do you spend checking the stats of traffic to your blog? You'll be amazed by how much more productive you will be if you focus on maximizing the time you spend writing new blog posts instead. One method to fight off your debilitating addiction for numbers is to disconnect your computer from the internet. Say what?! Yep, that's right. If you can't get online, you can't get look at your stats. Pull out Microsoft Word and start writing your next blog post there. It'll work out. Trust me.
16. Don't think about making money…at first – If making money from your blog is your primary goal, I will not argue against that. The problem with focusing solely on money in the beginning is that you lose sight of the far more significant goal every new blog must reach first: quality content. What good will you provide your readers if you only post hundreds of affiliate links and self-promotional articles in the hope of winning people's credit card numbers? Don't be greedy. Money is great but don't let it destroy your blog.
17. Write killer headlines – With eye-catching headlines, you have effectively completed over 50% of your blog's advertising. Tell me, would you rather read an article titled, "How to Cook Delicious Spaghetti Sauce" or "How to Make Your Spaghetti Sauce Taste Orgasmic" ? (I apologize if you were eating) Anyways, the point is to avoid the overused and generic blog titles and strive for ones that are unique and thought-provoking.
18. Guest post – Don't let the thought of submitting your written articles to other reputable blogs intimidate you. Remember, if you don't try, how can you possibly succeed?
So what are you waiting for? 2010 is almost over! Time waits for nobody!
Tony Hue is a broke college student mired hopelessly in mountains of debt. Send him a check by visiting his blog LonePlacebo, where he writes about social media, technology, and his hilariously sad life. He's also on Twitter @loneplacebo.
Browse all articles on the Blogging Basics category
45 Responses to "18 Blog Tips to Help You Succeed in 2010"
Joe – best online broker

As far as a site being "pretty". That is true unless you are trying to get quick click through. Sometimes I make my sites ugly so they will click on adsense and get off my page.

R Kumar

An extremely interesting article, I should say. Almost all the points are worthy of giving a thought.
As per me the most important of all is to blog on a set schedule. This makes it easy for your readers to keep a tab on what is happening at your blog and also gives an organized approach.
Also it is very important to stick to a schedule. This will make the readers wait anxiously for your posts (if they are that interesting, of course) and will not prompt them to subscribe away from it.

Robin Ong

Hi. What you preach is easier said than done especially to new bloggers like us. As a business manager, i know running a blog business won't be easy. I've seen entrepreneurs failed, and being a detached employee, i always reckon that they would have succeed if only these entrepreneurs persisted.
How wrong can I be… Anyway, please teach us how to get traffic, I've tried twitter, fb and all that you said except the gravatar sigh…………..

scheng1

I think comment smartly is a challenge for many of us. After all, most of us aren't that smart! And we are fond of using many words to say nothing.

H2P

Thanks to tips provided. Gravatar be one of my goal to create a more atractive comment about who we are. but sometimes I'm not answering response from readers given commentator, a deficiency that must be repaired.

Asif

Use pictures in blog post—–But why this post doenst have a picture.
just kidding.
on a serious note.
creating informational content and presenting it in a goos way is th key role for a blog to be successful.

Dionna @ Code Name: Mama

Thanks for the list, I am getting ready to do a site redesign & am hoping that it will be fresh & easy to navigate.
btw – you forgot to proofread you(r) bolded #9 😉

FutureMama

Great post! Pretty sure I'm doing most of these, it was fun to read!

Tushar

i think i am very bad in one thing- adding media to my blog….when it comes to adding images or videos, i am too lazy

imagingdesk

Thanks Tony Hue, I am re-designing & re-mapping my blog and I would obey these great rules.

Patrick

Tom – I noticed the irony about #8, too! And way more grammatical errors than just point #9! Proofreading is definitely a plus, because I couldn't finish reading this blog post after that – he was gaining credibility up to that point, and then…

FLAME ON! 🙂

Oh well. Other than that, they're great points to reiterate, except nothing you haven't heard before if you've read other articles on blogging help.

Tom

Also in #9, he says "media into out 1- 1/2 hour long lectures." I think he meant to use "our" instead of "out". That's two mistakes in the one right after the lesson on proofreading and grammar…

@Susan – Creative commons images don't cut it anymore. A lot of photographers are licensing them under "Creative Commons Non-Commercial" which means if you have ads on your blog, you can't use them.

Eric

Adding your personality is a big thing in comments. It's important people know they're talking to a human and not just some robot.

I also like the idea of having your bio at the end of each post but over all if someone wants to know who you are they can easily read your about page.

Cendrine Marrouat

Thank you very much for this post! The tips you have included are basic but excellent. We need to be reminded of such things to change our approach once in a while.

I personally agree with the spelling part. Grammatical errors happen, but if you do not proofread what you write, what does it say about the person you are professionally speaking?

I have relayed the article on my own blog.

Have a great day!

Joseph

I think the tips in this post are pretty good ones, but I agree with Tim Schmoyer – advice about using proper grammar loses its punch when the advice is filled with mistakes in grammar.

Watch out for numbers 8 and 9 to end up on FailBlog…

WebpageLottery

I think dailyblogtips.com is a nice example.
Simple, clean and easy to read design.
I like it.

Web Marketing Tips

I do not agree with one point of yours. Plenty of photos.

Yes two to three photos are ok but plenty is not good.

Oliver

Great tips and some I already use when I comment or write blog posts. I will be bookmarking this post so I can come back for future reference. Thanks for these tips.

Chris Peterson

Writing the niche content and solving the reader's problem will help to reach our destination in 2010. Creating online contest is one of the hot ways to make blog more popular.

Gerald Weber

Now I find myself wanting some orgasmic spaghetti sauce. :-p

#17 is so vitally important. I is in most instances the factor that determines if a visitor is going to take the time to read the post or move onto something else.

Dana @ Blogging Update

I do not know if author part is important. I surely will working on it soon.

Chester

I think this is highly effective. Pictures incorporated in your blog posts will sure make the readers keep on reading.
Also, isnt it that pictures are the ones that catch your attention one time or the other?

Tim Schmoyer

Anyone find it ironic that #8 is, "Avoid grammar mistakes by proofreading" and #9 says, "Make YOU blog content rich in media." lol I think they meant YOUR. 🙂 Nice. lol

Scott Ellis

RE #17. Catchy headlines are good but only if they also tell you what you are going to read about. Far to many people get caught up in coming up with "catchy" headlines but if you aren't always clear about what is in the post they you will fail to get people to read it to begin with. I meaningful headline will trump an obscure catchy one.

All of that said, your example was a good one, catchy but clearly on topic/keyword relevance. The trick is to try to get the best of both in there.

David Walker

Thanks for the tips, Tony.

I recently revamped my blog and find it's getting a lot more attention than the previous design. It's also invigorating for me to start the year with something fresh and new.

Gravatar………………….. check.

Commenting………………check.

Proofreading………………check.

Images and videos…….. check.
.
Guest posting and less obsessing with the stats is my next frontier.

Bob Bessette

Hi Tony,
All good points you have here. #6: Study SEO like your life depended on it is one in which I really have to be more cognizant. I've been too busy writing and guest posting to look more deeply into SEO. Thanks for adding that reference.
I also like #13: Make it easy for readers to navigate your blog. This is an extremely important key to remember about setting up a blog. I'm not a fan of historical archives but I do like Categories above or below the banner. It quickly gives the reader topics that may interest them. Good job with these 18.

Best,
Bob

Susan Johnston

Tony, I agree with most of these tips, but I'm concerned that people may get the wrong idea from #5. Yes, images can really enhance your posts and improve SEO. But you can't just pull any old image off of Google images because of copyright concerns. You also suggest Flickr, which is a great resource so long as you're careful to always look for images licensed under the Creative Commons License.

Harrison

Load time for your blog is the most important. Having many plug-ins and badges kills the load time. Nobody will even consider whether to spend time of a blog or not if it takes 20 seconds to load.

Muzi Mohale | AlreadyInspired.com

I use the plug-in 'Tagaroo' for quality images which it actually sources from flickr. It also suggests tags related to your blog post…

Tom | Build That List

I don't understand whu people have ugly blogs! There are so many fantastic free wordpress themes that would instantly increases visitors chances of staying to read the content.
Comments are closed.