15 Tips from Matt Cutts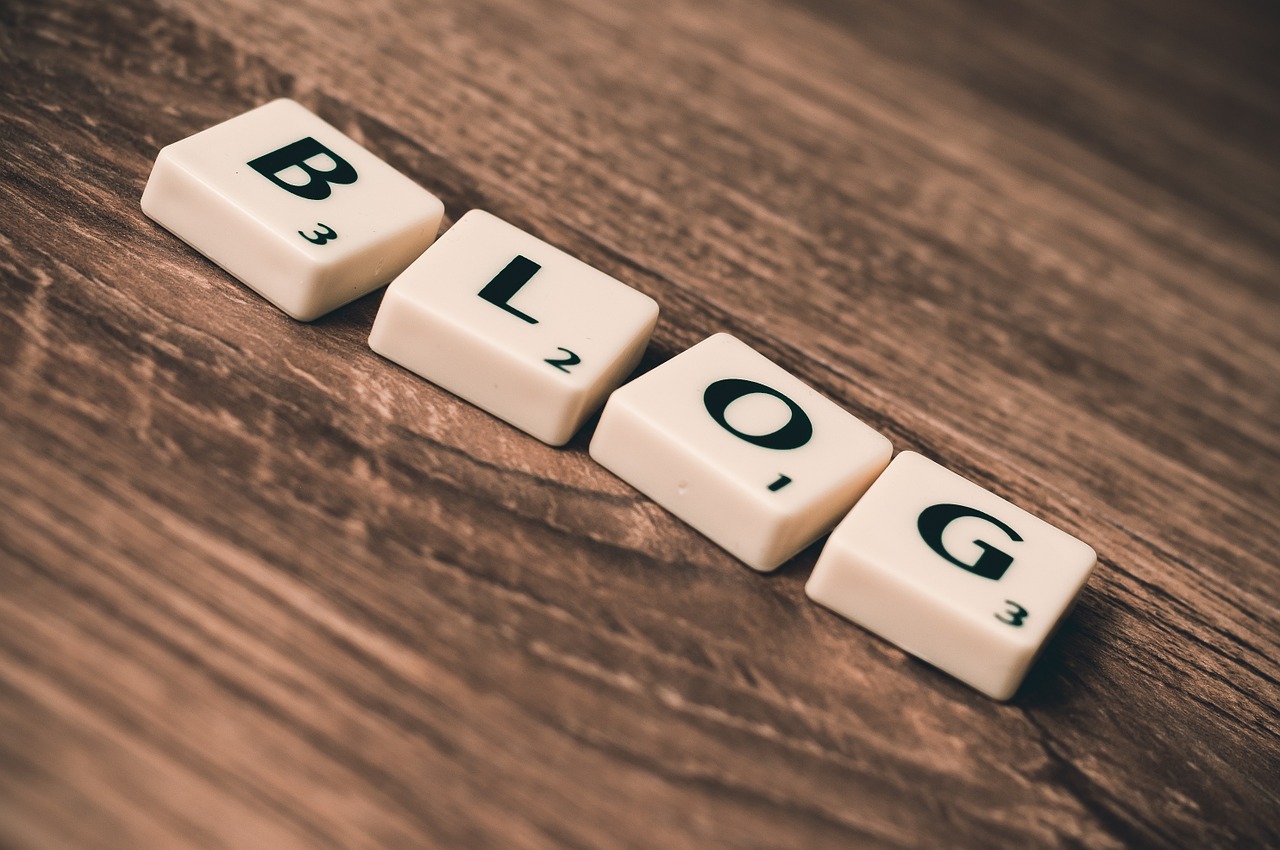 Charles from Blogging Pro recently published a post covering the first day of the WordCamp 2007 conference. He is sharing his views on the event, including a description of the first keynotes. The most interesting part is his summary of the presentation delivered by Matt Cutts. Here are the 15 points that Matt covered:
Don't put your blog at the root of your domain.
Name your directory 'blog' instead of 'wordpress'.
In URLs, no spaces are worst, underscore are better, dashes or hyphens are best.
Use alt tags on images: not only is it good accessibility, it's good SEO.
Include keywords naturally in your posts.
Make your post dates easy to find.
Check your blog on a cell phone.
Use partial-text feeds if you want more page views; use full-text feeds if you want more loyal readers.
Blogs should do standard pings.
Standardize backlinks (don't mix www with non-www).
Use a permanent redirect (301) when moving to a new host.
Don't include the post date in your URL.
When moving between hosts, wait until Googlebot and traffic begin to visit the new host before taking down the old one.
If using AdSense, use section targeting.
Use FeedBurner's MyBrand feature to take control of your feeds (i.e., feed.domain.com instead of http://feeds.feedburner.com/domain).
I agree with most of the points, but not with all of them. First of all, I don't think you should install WordPress on a subdirectory unless you have clear plans to develop the root directory for other purposes (e.g., a business website).
Secondly, I don't agree with using partial feeds for maximizing page views. Feedburner confirmed sometime ago that the click-through rate is very similar to partial and full feeds. Additionally, you might be limiting the potential of RSS subscribers on your blog by offering a partial feed.
You can find another coverage of his presentation on the post "Matt Cutts, Whitehat SEO Tips for Bloggers."
Browse all articles on the Blogosphere category
44 Responses to "15 Tips from Matt Cutts"
Transcriber

You could checkout my blog as well as mattcutts.com on how the url should be as said by Matt!

Lincoln

Sweet, thanks for the section targeting link Daniel. 😀

Daniel

Eric, personally I don't see the need for a unique identifier. I would never post something with the same title anyway, it would be rather confusing for the reader.

Eric Atkins

How do you make unique URLs without including a unique identifier? That's why I've included dates in my post paths. The date will ensure that if I ever have more than one post with the same title I will still have a different URLs between the posts.

raj

Daniel, agreed… While I partially agree with Matt Cutts, on other items, he continues to smoke the Google Crack. In fact, dates in URLs were once a good thing, and as I understand it, little old Googlebot would favor sites with it by crawling more regularly. Or something like that.

That said, though, I stopped using dates for a different reason: shorten the real or imaginary directory path in a URL. Now, I either use only the post title or the post title preceded by the year. Not everyone will agree, but it works for me.

Desibabesworld.com

Nice tips

Daniel

Lincoln,

Read this:

Lincoln

What did Matt mean by section targeting when using Adsense? *scratches head*

raj

Eric, even if you accidentally have two identical titles, your blog platform will stick in an unique identifier – usually an integer, possibly preceded by an underscore or hyphen.

Some SEOs use the post id after the post-title. You can hack your permalink URLs so that the post date is after the post title, but not as a virtual directory path.

The closer a page is perceived to be to the root of a website's home page URL, the better, is it is accorded more importance. So look at the following examples. Which is better?

The first one appears to put the post several directories below root. The second uses the post id. The third embeds the date into the page slug.

If you want numbers, I'd say pick #2 or #3. Personally, I now use one of the following formats on my newer blogs:

(I'm experimenting)

e_anka

Daniel, thanks, now it seems so clear and easy!

Daniel

anka, definitely put everything on the .com, and forward the other domains.

You don't want to split backlinks among different domains.

e_anka

Regarding point #1 – I have bought a few domains for my new site: com, net, org and info, and now I wonder whether put everything – site and blog on com domain, and redirect others to com, or put the site on com domain and blog on net? How do you think?

Egonitron.com

hmmm…I tend to not agree with the subdirectory thing, but I can see where he would say that. First of all, if it's installed under "blog.domain.com" then Google will immediately know it's a blog, no questions asked. Also it's nice to do if you do eventually decide to put something else at the root.

About dates in the URL I agree, but for me it's too late. It's only good advice for those who are just starting a blog and don't have a ton of back-links pointing to the date-included URLs.

I don't quite understand using a 301 when moving to a new host. Could someone explain this one?

Ramkarthik

Daniel, I think most of the good bloggers have their blog at the root of the domain. As you said full feeds are the best any time.

engtech @ internet duct tape

I'm a strong believer in having a landing page other than your latest blog post.

You can do cool things with it like show post excerpts along with "best of" content, or recent linkblog stuff…

I like using my landing page as an introduction/navigation thing. It really increased hits on my archives.

Better Blogging with Michael Martine

You can have your cake and eat it too regarding feeds vs. the "more" tag if you use a plugin called Full Text Feed. I use it and it's great: Feeds are full text, but on my home page I have the "more" tag to increase page views and give people a better overview of the blog's content.

AruntheACE

Why i have to use a subfolder as blog? then what I've to put in my main domain??

Medical Transcriptionist

Daniel, Matt Cutts is right, he is advocating only the configuration files to be installed in a subdirectory, while your home page remains the same as in my case.

I got tanked twice failing to adhere to this advice putforth by experts and starting from scratch now.

I do agree with his advice on RSS too.

Daniel

Kevin, yeah the cell phone part is arguable also, I am not sure how many people actually use it to access websites (although in the near future this will be a serious issue).

Kevin

I thought thats what Matt was meaning at first but i thought I had misunderstood it as thats terrible advice.

If anything the opposite is true. If we are talking about the blog being the main part of the website then the bog should be at the root of the domain. Why would you want to put it in a sub folder?

Check your blog on a cell phone. – Not something I would put in a top 15 tips list 🙂

Daniel

Jeremy, if you take a look at the other post I mentioned it appears that Matt Cutts' reasoning for not installing WordPress on the root was the following:

1. maybe later you will want something else besider a blog

2. people will link to your main page and to the main blog page, so you get some extra links that way.

I don't agree with any of these arguments, but I did not hear the presentation so I can't go further.

Daniel

Pedro, I think point 6 refers to the data within the body of the page. Perhaps Google is able to trace it and somehow get an indication of how "fresh" the content is, improve the relevancy of the search results.

Personally I also agree with the point 12, since I don't like dates on the URL. I think it dilutes the value of the keywords (since it increases the number of characters). There is no rule here though, even some SEO experts like dates.

Daniel

David I will fix that, sorry.

David

While I appreciate people spreading around my name, it was Charles of the WordPress podcast that provided WordCamp coverage for Blogging Pro. 🙂

Jeremy

It would be nice to hear Cutts' explanation re: root install. As it's #1 on the list, you would think it's important.

Jamaipanese

no root install?!?!?!?!?

I don't agree, and a little more explanation on a couple of these tips would have been very nice.

Mike Panic

I'm with you Daniel, I don't understand why one wouldn't install it root. Splash pages are so 2001.

Pedro

Daniel,

I'd have to agree with Dawid on your posts!

About this specific post, I'd like to hear your opinion on "12. Don't include the post date in your URL.". That seems to contradict with "6. Make your post dates easy to find.", since there is no easier place to find a date then the URL itself. Also, Darren (problogger.net) uses dates in his URLs.

Best,

Pedro

Daniel

Dawid, you flatter me! Thanks for reading.

Dawid Michalczyk

Hi Daniel,

I have been subscribing to your RSS feed for a few months now and just wanted to say that I find your posts of consistently high quality – clear, concise, useful, and interesting. Thank you!
Comments are closed.