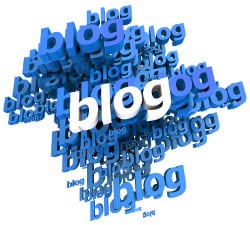 I built my first blog back in 2005, and today a large part of my online income is generated from my blogs. Over these years I made many mistakes and figured some things out. Below you'll find 15 of them.
1. The domain name matters
When I started blogging I didn't pay much attention to the domains of my blogs. As a result I ended up with some long and boring domains (e.g., FutureTechWeb.com, which was my first tech blog). This is a big mistake because the domain is one of the few factors you won't be able to change.
The rule of thumb I use these days is to look for domains with two words, branding potential and a .com extension. If I wanted to start a soccer blog, for instance, I would consider domains such as SoccerHub.com, SuperSoccer.com and so on. Most of the times I am also willing to spend some money on the domain (e.g., $200-$500), because finding available ones that fit the above requirements is tough.
2. Quality is more important than quantity
As you can guess by the name of this blog, I have always been a big fan of quantity when it comes to content creation. Over the years, however, my opinion has changed a bit.
I still believe that you need to update your blog regularly if you want it to be come popular, but quality should be your first priority. If you only have two hours to spend writing content every week, for example, I would recommend you to spend all the time writing a single, high quality post, instead of writing four small posts to be published on different days.
3. It is about the readers, and not about yourself
If you are blogging as a hobby, then writing about whatever you feel like is fine. If you are trying to build a popular blog and to eventually make money with it, however, you need to be more conscious about the type of content you'll publish.
More specifically you need to understand that your content should be appealing and interesting to your readers above all, and not to yourself. It's about them, and not about you.
4. Social media can be a waste of time, too
Social media certainly became a buzz word over the past years, and people seem to think that they need to have a presence and be active on every single social media site out there. I joined the bandwagon for a while, but then realized I was just wasting my time.
I am not saying social media is useless, but that you need to have the right approach to it, else you'll just waste your time. For instance, instead of joining every single social network out there join one or two at most, where you think your target readers/customers hang out, and where you think you'll be able to add value and build real relationships.
5. The Pareto principle applies to anything, blogging included
I have a degree in Economics, so I learned about the Pareto principle years ago. It basically states that for many events and things in life, 80% of the effects come from 20% of the causes. For example, 80% of the land in the world is owned by 20% of the people, and 80% of the revenues on most companies come from 20% of the customers.
After some years I realized that the Pareto principle also applies to blogging. This means that 80% of your results (e.g., traffic or revenue gains) will come from 20% of your blogging activities. What are these activities? Writing quality content and promoting that content. If you focus on these, the rest will come naturally.
6. You need a community around your blog
Apart from writing quality content and promoting that content, there is one more activity that is very important for your blog, and that is community building. It's important because without a community your blog will not be a blog, but rather a website with some articles.
Your community will enrich your content (through comments and email feedback), keep you motivated, help to promote your blog by spreading the word and so on.
Practically speaking this means that you should engage your readers with your content (e.g., by using polls, surveys, asking questions and so on), and that you should interact with them as often as possible (e.g., via comments, email, Twitter and so on).
7. Having an email list is essential
When I started, around 5 years ago, I didn't know what email marketing was. After two years or so I started joining the email list of other marketers, but until then I had not considered building my own.
It was a big mistake.
A responsive email list is one of the most valuable assets you can have. And mind you that you won't be using it to spam people, but rather to deliver quality content that will solidify your relationship with your subscribers.
8. Giving away free stuff works like a charm
Over the years I have tried many types of promotions, from interviews to viral videos and linkbaits. One technique always seemed to work, though, and it was giving away free stuff.
I have given away WordPress themes, ebooks, plugins, and more recently my entire Internet marketing training program, and the results I got always exceeded my expectations. If I knew this back in the day I would have used it more often.
9. You need to think about the business model
If you want to make money with your blog, you need to start thinking about your business model right away. That is, you need to have an idea or a plan regarding how you'll produce value, and how you are going to get paid for that.
Having this clear in your mind will help you craft your content, target the right readers, design your blog around your goals and so on.
10. Selling ads is not the best business model
When people start blogging they believe that the best, if not the only way to make money with it is by selling ads. This is not true.
Selling ads might be the easiest way to make money with a blog, but it's definitely not the most profitable one.
On most niches selling your own product will be the most profitable model you can have, followed by selling other people's products (i.e., affiliate marketing), so make sure to consider these at least.
11. Shared hosting sucks
When I started my first blogs I obviously went with a shared hosting plan, and since I couldn't compare it with anything else I thought it was a decent option.
A couple of years later I moved to a dedicated server, and only then I realized how bad shared hosting plans are. The slow loading speeds, the downtimes, the security holes created by other users on your server….
I know we all must start on shared hosting, but as soon as your blog start making some money (e.g., $300 per month or so), consider investing half of that into a dedicated server.
12. Checking your stats daily is pointless
When you build your first website or blog you start checking your stats at least daily (some people go further and check them hourly….). Every new visitor is a joy, and a sign that you are doing something right.
The problem with this is that you are wasting time. Every minute you spending checking your stats is one fewer minute you have to work on actually get more visitors. On top of that daily fluctuations might give you the wrong idea of what is going on.
My advice would be to check your stats monthly.
13. It takes persistence
Everything happens really fast on the Internet, and when you start building your first websites you figure that they will sky rocket (both in terms of traffic and revenues) within a couple of months.
The reality is quite the opposite. While it's possible, very few websites become popular or profitable before one or two years. If you want to play the game, therefore, come with the right expectations, else you'll get frustrated and quit too soon.
14. Choosing the right niche is important
Choosing the right niche is critical if you want your blog to become popular and profitable. Sure, you should follow your passion (as you probably heard around…), but you should also make sure your niche is big enough to generate the kind of revenues you are aiming for.
Also remember that some niches will always be more profitable than others, regardless of their sizes. That is because people inside those niches actually buy stuff, so money circulates more freely.
15. Learning the technical part helps a lot
The Internet technology has advanced so much that today anyone can build a blog or website in 5 minutes, with no technical knowledge whatsoever. As long as you know how to read, you are good to go.
This is certainly a positive thing, as it democratizes the access to information and to publishing.
If you want to make a living online, however, it would be a good idea to spend some time learning the technical part. Start with HTML/CSS, and if you have time try learning JavaScript, PHP and MySQL.
What about you? What do you wish you knew when you started blogging?