10 Ways To Improve Your Readers' Experience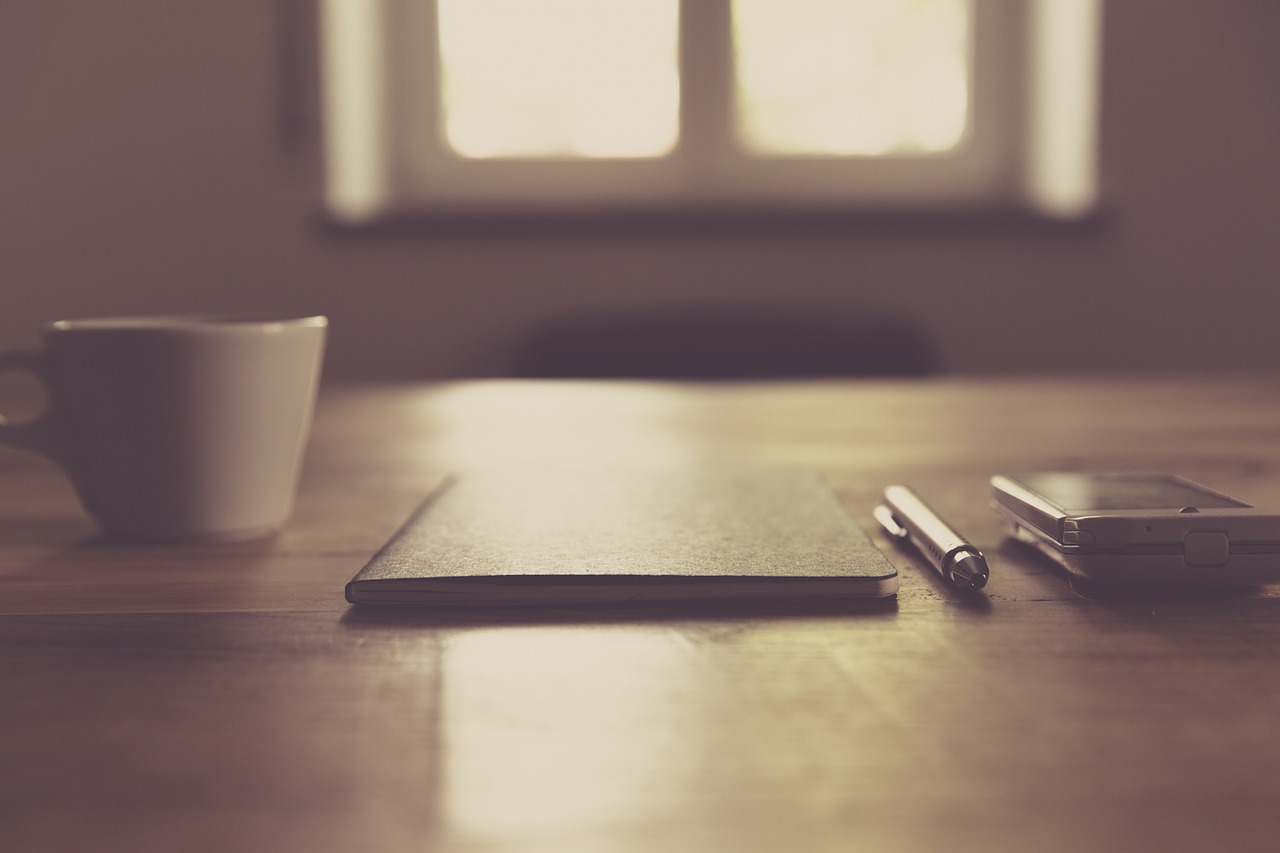 Ultimately, building a site is all about getting returning visitors, and that is in turn influenced by your website's user experience. You need to make sure that every time people come to your site they can find what they are looking for. Here are my top 10 tips on improving your readers' experience.
1. Make Yourself Easy To Contact / Create an "About" Page – Although some first time visitors will be more interested in your site's content than you as a blogger, repeat visitors will want to know about you. Creating an about page makes your site more trustworthy because your readers can put a face to your site. It helps to show that you aren't just some faceless machine churning out posts, that you are actually a human who can relate to their experiences.
Making yourself easy to contact should be obvious. Blogging success comes with the peril of many e-mails, a lot of those messages will contain genuine gold. Your readers will inform you when your site has a problem, they will give you ideas for new posts, and if you build a good relationship with them, they will likely recommend you to family and friends.
2. Speed Up Your Site – You might be operating on a cable modem, but a big percentage of Internet users still use dial-up connections. If your site takes too long for them to load, they will likely pass and not come back. Take some time to optimize the loading time of your pages.
Firebug for Firefox is an excellent free tool which enables you to identify bottlenecks. As an added bonus of speeding up your site, you will hopefully consume less bandwidth, bringing your hosting costs down (you can read more about it on the articles 6 Ways to Speed Up Your Site and Formatting Tips to Speed Up Your Website).
3. Organize By Category, Not Date – It may be important to you when you wrote a specific post. You might remember the time-frame better than anything else, and organizing your archives by date makes it easy to find. But for all your readers, they are more interested in your categories than when you wrote a specific post. Organizing by categories can make it easier for your visitors to find what they are looking for.
An extra tip – keep your categories list lean. Somewhere between 10 and 15 is a good number for most sites. If you get too many you risk your users not being able to find what they are looking for. If you have too many now, try collapsing some of your categories with only a few posts in them into a larger group (related: Organize Your Categories: 5 Practical Tips).
4. Use Above The Fold Images – It is often quoted that an image is worth 1000 words. Well, by placing an image "Above the fold" in your blog posts, you can quickly relay to your reader what a particular post is about. They won't have to read the first 3 paragraphs to know if they are interested or not. If they find your image interesting, they can keep reading, otherwise they can continue on to a different post. I think you will find that if you use images earlier in your posts, you will tend to intrigue more readers.
5. Make Your Content Scannable – People read webpages, and especially feeds, differently than they read other media. They don't take the time to read every sentence. Your visitors are more likely to scan your posts than read them. You need to make it easy for them to pick out your best points quickly.
Tips on this include making strategic use of bold and colors, organizing your content into lists, and using blockquotes to make specific points stand out. If you just create huge blocks of text, without any breaks or highlights, it will intimidate your readers and cause many of them to leave.
6. Avoid In-Line Advertising – Under no circumstances should you use an in content advertising scheme such as Kontera or Intellitxt. These advertisements work by betraying the implicit trust between a blogger and the readers. The ads are displayed as double underline blue, easily confused with a normal link.
They make your reader think that you recommend whatever product is being advertised, when in fact you don't. Use these and you will begin to lose repeat visitors. It is no wonder that hardly any A list blogger tries to monetize with this method (read more about this here: Stay Away from In-Text Advertising)
7. Quickly Respond To Comments / Reward Top Commentators – As a blogger you want to encourage reader involvement in your site. One way of doing this is to do whatever you can to increase comments. Two of the best methods of increasing comments are quickly responding to comments on your site, and rewarding your top commentators with search engine enabled backlinks.
By quickly responding to comments, you can turn your static post into a dynamic forum, having visitors coming back to the same post time and again to respond to the conversation. Rewarding your top commentors will incentivize your readers to lurk less, and participate more.
8. Show Top Posts / Related Posts – Make it easy for your new readers to navigate your website. Although your returning visitors may not be interested in your archives (they read them when they were published), to the first time visitors your archives are as new as any other post. By enabling related posts and top posts you can make it easy for those readers to skip from one post to the next, covering the entire site. Enabling these plugins will go far to driving up your pageviews.
9. Get a Distinct Theme – What theme are you using? Is it the same theme as 1000 other blogs? Do your readers a favor by getting a distinct theme. It will make your site more memorable to them and allow you to customize your navigation in order to tailor it to your particular niche. If you do decide to get your own theme, make sure that you run it by a few trusted friends. You may think the colors are fun and upbeat, they may think it induces headaches. Take their criticism seriously.
10. Validate Your Website – Do you want to be sure your website works for all your visitors, with all browsers, or you do want to rely on the often used phrase, "Well it works for me." Take the time to validate your website and make sure it conforms to internet standards. You don't want to turn away some visitors just because they don't happen to be using Internet Explorer or Firefox.
This article was written for Daily Blog Tips by Scott at Savvy Affiliate – Savvy Affiliate is designed to help bloggers get traffic and make money online.
Browse all articles on the Blogging Basics category
21 Responses to "10 Ways To Improve Your Readers' Experience"
Bang Kritikus

Thanks, your tips is true.

Dating, Bridal, Travel and more

The point you make is so true. You must always find a way to keep your audience and the best way to do that is have the contribute to the posts you make. That is what interactivity is all about. I've been doing that for my bridal shower blog and the results have been amazing or at least things are slowly starting to work out. Word also travels so if you have a great blog design then people will tell others.

Blogging with Desi Baba

I agree Kontera and it's type of ads are annoying.

Missy

Number 9 on the list "get a distinct theme" is one idea that i feel would make my blog stand out, and also give it some much needed originality. I just need to figure out how to do it. hehe. Thanxs for the tip list. Missy.

vijay

Cool list..
some more tips like
1) Avoid pop up ads..
2) Broken links. Must not
3) Outdated content..At least make remark by editing old post of outdated content
4) Avoid Bad navigation
5) Provide search tool in site

Amanda

One of the things I hate about contact pages or contact me is when they automatically go to email or have that anti-spam image.

1. my email is broken so it pops up literally 61 browsers if i click an email address since outlook is funky on my work comp

2. those images I was literally just attempting to contact someone via their website it took me no lie 7 times because some of the images were broken and didn't show the last letter. I prefer TEXT ones 😐 make it easier people!

John Metcalfe

Daniel,

Your absolutely spot on with your tip on NOT using any form of inline advertising. About a week ago i decided to install the Kontera advertising code on my blog to see what it looked like..

It's fair to say that after about 10 mins i came to the quick conclusion that it completely ruins the look and feel of your blog and removed it..

There are far better ways to make money from a blog without having to resort to using techniques that completely ruin your blogs look and feel

John

Daniel

Yeah, a lot of bloggers start using pictures and them just forget about them along the way (myself included).

lomig

thank you for this great post !
i use most of these points, but i need to use more images (i was thinking about that, these days…). But it's hard to find a good image for each post !
see u
Comments are closed.