You MUST Love Mondays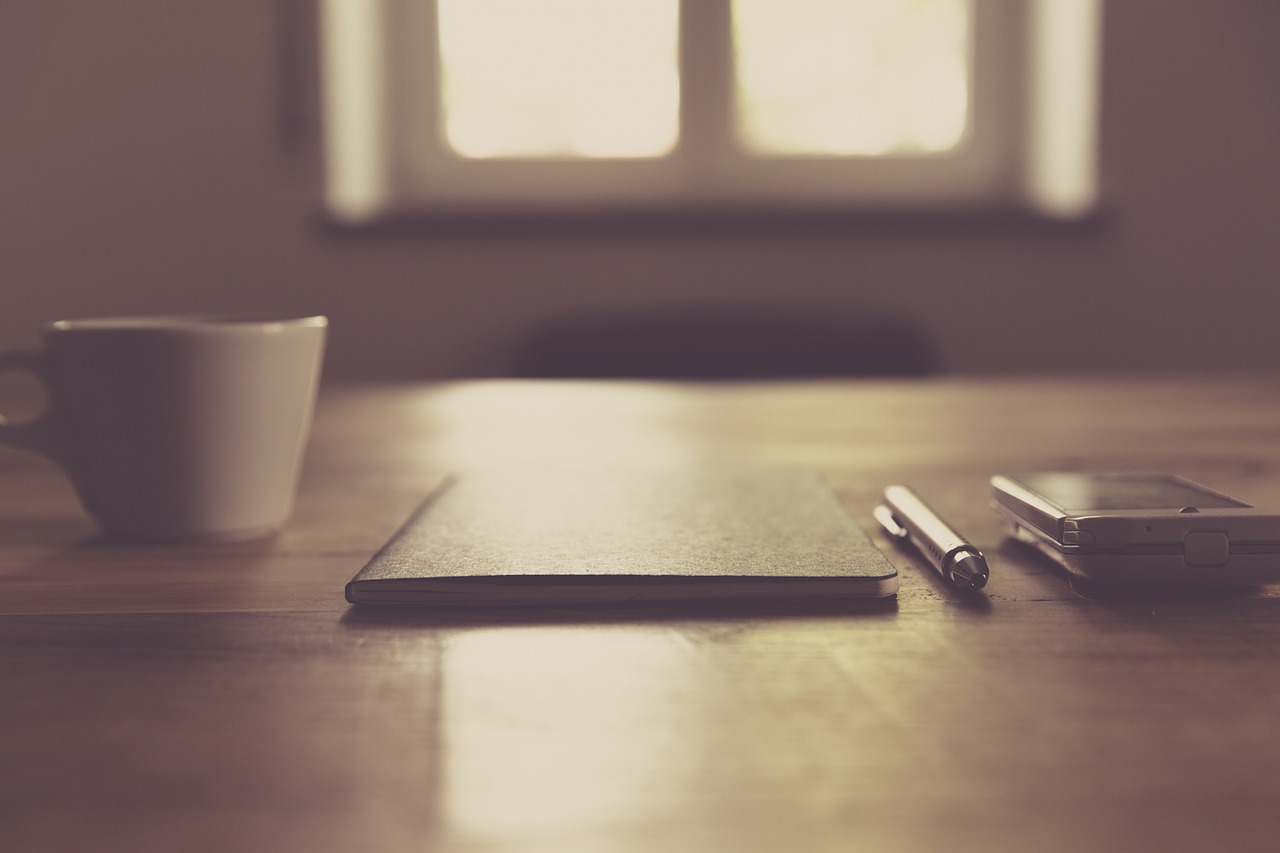 A couple of Sundays ago I was having dinner in a restaurant with my girlfriend. We were having a good time, and the at one point she said: "Hmm… such a nice weekend. Too bad tomorrow is already Monday."
That sentence made me stop and think. Why? Because I felt the exact opposite. I was thinking to myself "Man, this weekend was cool, but I am dying to wake up tomorrow and get on with my online projects!"
Then I thought about most of my friends and acquaintances. Most of them work 9 to 5 jobs, and they behave just like my girlfriend was. During the week, they are always complaining about how days take too long to go by, how they are dying to get to 5 pm on Friday, and so on. Then, on Sundays, they are always mourning about the fact that on the next day they will be back to work.
The difference between me and my friends is a pretty clear one. I love what I do. They don't. I work under my own rules. They work according someone else's rules. I work when I want to. They work when they have to.
Now, I am not writing this post to brag. When I graduated in 2005 I also went to work for a company, where I needed to clock in at 9 am, do what people told me to do during the day, and then clock out at around 5pm.
It was pretty boring. At times I tried to change things and implement some new ideas, but I always hit the bureaucracy and the hierarchy walls with my head.
Back then I was not enthusiastic about Mondays either.
Instead of coping with all that bullshit, however, I said "Screw that!"
Before one year had elapsed I gave in my resignation letter.
I explained to people that I was quitting to pursue entrepreneurial projects on the Internet. Most of them thought that I was crazy.
My job was a pretty good one for someone who had just graduated. I was working at the global headquarters of my company after all, on the same floor as the president.
My friends urged me to reconsider. My boss told me that it would be better for me to stay with the company for some 5 or 10 years, gain some experience, and then pursue my own projects if I still wanted.
I had already decided though, and I would follow my gut even if it led me to a dead end.
Looking back, it was the best decision I ever made.
And that is why I am writing this post; to try to shake you a bit, and remind you that you should not settle and cope with the bullshit you see happening around you. You should not work on someone else's terms.
Finding something that you love to do, and having the cojones to pursue it, regardless of what other people will say about it, is one of the toughest things in life.
But it is also one of the most rewarding.
Don't settle until you find yourself on a Sunday thinking: "Man, I can't wait to wake up tomorrow!"
Browse all articles on the General category
80 Responses to "You MUST Love Mondays"
Grace Kleppin

Once of the nicest from-the-heart posts I have read in a long time.

Critical to what you are saying is to avoid the golden handcuffs. If you live within your means you have the ability to shift and move with the tide.

Otherwise, you end up pitching sand from one pile to another and hating Mondays.

Way to go! G.

Emma

Thank-you, Daniel. This article is just what I wanted to read this morning. I guess if trusting yourself enough to go it on your own wasn't scary, everyone would do it. I love Mondays too, and I think this was a great article.

Adrian

I understand you 100%. After a nice weekend I can't wait to get on with my projects with new ideas and full of energy.

Diet Cleanse

I love the increased traffic and conversions on Mondays also. The traffic on the weekends is most always soft.

Colleen Lilly

I loved your post. Why do we settle for something that we do not like? It is a security thing no doubt. When we love what we do, it is no work at all. It is more like play! Days of the week do not matter! I have to remind my self what day it is when I get up because they are all good days! Best thing I did was get laid off – I knew it was a blessing right then!

Brad

Glad to see your thoughts on this, Daniel. I stopped looking at Monday's as bad several years ago. It's also when I stopped making New Year resolutions. I decided and told my colleagues and friends that I looked forward to Monday's. My explanation was that Monday was the beginning of a New Week for me – a chance to correct mistakes, begin new habits, scoff off old ones and to change any harmful attitudes. I don't make a list of 'resolutions' on January 1st to last through the whole year. I resolve each Monday to make each week and myself better than the previous.

Matej

I'm not that good in English (yet) but isn't there a difference between online entrepreneur and freelancer Brian, or I'm totally wrong … ? OnlineProfits is more like a business than freelance job to me …

Brian

This is a great article, and really rings true for me as well. We're very much in the same boat… graduated in 2005, did the 9-5 thing for a little while until making the BEST decision of my life to go full-time freelance (web design, blogging, and songwriting).

Power to the freelancers!

Nice change of pace article today ; )

bansama

I guess I'm lucky in that I found a job I enjoy (in principle, although I hate the material I work with) and can when really snowed under with work, just not go into the office – opting to work from home instead. But it's still not what I really want to do.

I'd love to eventually see one of my sites finally afford me the chance to not have to ever drag myself into an office again; but I'm not so sure if I'll pull it off. I've not had much luck with investors and the like myself so I need my job to fund anything I want to do, but then that leaves my too tired to actually do what I want to do!

I don't mind Mondays that much, except this time of year. Then I hate them as the heating in my office just isn't up to the job of keeping me warm! One day, I'll get where I want to be. I hope.

Pink Ink

Good for you, Daniel.

I think it's hard for people to take that leap of faith because it usually takes a while to build up enough success at a business to sustain a family.

I am one of the lucky ones that can pursue what I love to do. I love Mondays, too.

Tumblemoose

Yet another awesome post! My story is kinda similar. I know there are some scary moments but the trade offs are all worth it.

Thanks for such inspiration!

Cheers

George

Hendry Lee

The greatest thing about an online business is, there is no Sundays or Mondays. If I'm to take a break on Monday, I prepare by going through all my RSS feed items on Sunday.

I never have to wait for "Mondays" to do what I like to do, kind of different but still in the same "I'm loving it" mindset…

Matej

I love Mondays because I don't have college that day ( neither on Tuesday 🙂 ) so I can have really good weekend without worrying about Mondays 🙂 It's not long term situation, but it's great now !

Mondays and Tuesdays are days I usually work the most on my online projects ( although I should do it more consistently ) also.

Joutilas

An inspiring post. I'm jealous… 🙂

Nurseb911

Entertaining article Daniel. People often ask me why I choose nursing over a 100% career in business (since I do both) and I often highlight the feature of being able to work for myself. I'm in control of my own fate because it's my license and no one elses. I have a difficult time working for others so I enjoy working for myself in both healthcare and commerce.

Ikki at Blogging Blog

I agree with Dank, Daniel. That was a risky move! I'd love to say "screw it!" and ditch my job, but unfortunately economy isn't the best here.

Four20

I normally end up working through the weekend. . .so it's like every day is Wednesday to me.

But I do agree, you should definitely do something you love.

Daniel Scocco

By the way guys, I am not arguing that in order to love Mondays you need to work on the Internet. That is the work I love, but yours might be different.

Some people love working inside corporations, for example.

It is just a matter of finding what you love and not settling until you reach it.

Jo

I'm not a webworker, but have my own cube at this great company, so Monday's don't bother me one bit. I love my job!!!

Daphne

Hi Daniel,

Congratulations on loving Mondays! You belong to probably a small minority in the world. And I just realised that you're pretty young (ok maybe not pretty!) if you graduated in 2005. Hats off to you for figuring out that early in life what you want to do. Well done!

Ajay

I guess it's the matter of whether the dream comes true or not.

I sat at home for almost a year and blogged and freelanced. Now pursuing MBA and soon will be taking up a regular job.

Out here in India, sitting at home isn't really easy.

Matthew Lang

You should never wish any part of your life away. Every second, minute and hour counts.

Even if your at work, interesting and exciting opportunities may still come your way!

Dank

Just a little bit risky jacking it all in, especially in these tough economic times with job loses at an all-time high?

Not knocking anybody for trying, just thinking that now might not be the best time to be thinking of doing your own thing!

Daniel Scocco

@Rarst, yeah I also don't perceive any different between the 7 days of the week. They are all the same for me.

But you got write with a target audience in mind 🙂 .

Daniel Scocco

@Jeremy, fixed that.

@Scott Williams, check my 2nd comment.

Rarst

@Daniel

Some people say Monday and think Work, but some say Monday and think Monday. 🙂

Scott Williams

I'm a pastor and I really digg Mondays however; Sat. & Sun. church services is where the people are, the energy is and the lives being changed.

I Love What I Get To Do!

Jeremy

Nitpick: the word is "dying", not "dieing". 🙂

Daniel Scocco

@Rarst, I used Monday as a figure of speech. By "You MUST Love Mondays" I meant "You MUST Love Your Work"

Rarst

Heh, my main problem with Mondays is that I am night person. Weekend is chance to spent time how I like it – sleeping through most of day, going out in the evening and working on computer at night.

So Monday is rapid and negative change of pace.
Comments are closed.