Will My Readers Leave If I Accept Guest Posts?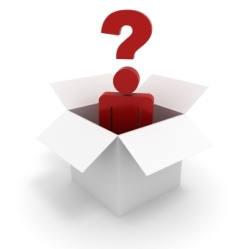 This post is part of the Friday Q&A section. Just use the contact form if you want to submit a question.
Busing asks:
Are there more risks than benefits associated with swapping guest posts with competitor blogs? Could you find that regular readers call less often, having been directed away from your blog to one that actually better meets their needs? Is this more likely if your blog has a bigger following than the other blog?
Overall the risk you are talking about is the one of having your own visitors stop visiting your blog after they discover the one of a "competitor" through a guest post you accepted. Is this a real risk? In my opinion, no, and for several reasons.
First of all if your content is good (and it should be, else all other tactics will fail), your visitors will return no matter what. Even if all your posts contain links to other useful blogs, sites and resources your readers will come back because they'll want more of that. If your content adds value to your readers, they are coming back no matter what.
The second reason is the fact that bloggers on your same niche should be seen as partners rather than competitors. If you had a website selling a product or service, then yes another website on the same niche should be seen as a competitor, because once the visitor purchases the product of the competitor he won't be looking for what you have to offer anymore.
With content based websites, however, the same is not true. Web visitors can consume a very big amount of information, so the fact that a visitor will read another blog on your same niche does not mean that he won't read yours, too. He can read both. Heck, if he is interested in the niche he will probably read ALL the good quality blogs around.
On top of that there is also the fact that blogs on your same niche will make the niche grow. If you blog about green tea, for example, it would be a positive thing if other blogs about green tea popped around, because they would bring more readers to the niche, would get more people exposed to it, and in the long run you would gain from that effect as well.
In summary: I would not be worried about accepting guest posts from blogs on your same niche. You should see this as an opportunity to network and grow together with your fellow bloggers.
Browse all articles on the Q & A category
24 Responses to "Will My Readers Leave If I Accept Guest Posts?"
Eric

I see this as a good thing in fact I just had my first guest (pop) post on my blog today.

Couldn't be happier that someone wanted to write for my blog!

S Ahsan

If the guest blogger adds value to your blog post then you really dont want to miss that. Besides, the article doesnt show up unless you approve it so lets not talk about risk here.

Internal Communication Guy

I recently started a poll asking if readers prefer a blog with just one author, a few, or who cares how many as long as the posts are great.

Though number of votes is still low, it seemed almost everyone preferred a blog with more than one author.

elmot

Wow, great sense of wisdom and humility Daniel.

For others who are really too preoccupied of being on top of their niche, this may sound as an absurd idea…but for those who wants to learn from each other and and in the end help their visitors and fellow bloggers, this is the best idea to do.

Bob Bessette

I have recently taken Daniel's advice and have started to accept guest posters to my blog. I am also using his technique to advertise to readers that I accept guest posts.

It has been successful so far as I have been able to reach out to other bloggers and have gotten to know them, as a result. Collaboration is the buzz word for 2010 and accepting guest posts and guest posting on other blogs not only helps you get to know other bloggers and audiences, it also makes your blogging life a little bit easier.

Best,
Bob

Chris Peterson

Some times it will be harmful to your site. There is 30% possible to loose visitors but it helps to get more readers. Before accepting guest blog, it should be necessary to analyze that blog.

ppc tips

Your readers probably already read your guests blog, anyway. If you're worried about losing readers, then its time to step up your game.

Jens P. Berget

There are two things: Quality and Quantity.

If the guest posts are of high quality, your readers will probably love them. But, if 99% of the posts are guest posts, then, your readers might go looking elsewhere for information (I don't know how many of new posts should be your own blog posts, but I would say at least 70%).

People like to know the writer, and know what to expect. If every new blog post is written by someone new, then I don't think your readers would appreciate it, even though the content is still of high quality.

… but that's just my opinion 😀

scheng1

If there are too many guest posts, might as well convert it into an article site!

Melvin

I agree. The good thing about blogging is that bloggers treat other bloggers as peers rather than competitors and its different than standard websites.

Muxx

I think accepting guest posts is a great way to expand the subjects you're talking about on your blog, giving your readers additional insight from a different perspective.

I don't think a blog that is well established use only guest posts because then it doesn't feel like the blog owner is around anymore.

It needs to be a happy medium of original and guest posts. Something that compliments a previous post so you can link back between them. Something that touches deeper into a subject of an original post.

Keith

Your so called competitors should looked at as colleagues, even if they sell products in your industry. That doesn't mean you should allow an actual competitor to write a guest post, but when it comes to bloggers who blog about blogging (say that 3x fast LOL) is there really any competitors, i think if you change the way you look at them (competitors) and look at them more like colleagues, it will benefit the reader more.

Imagine that, benefit the reader!

Ben Collins | The Blog Mag

You've gotta really look at the quality of the article. Webmasters have to protect their brand above all else. Your readers will leave if you allow rubbish guest posts.

AND remember the guest post maybe of better quality than your own, and that can only help..!

Jewel/Pink Ink

I think it's risky. Sometimes people have guests posts too much, and if they are not as compelling as the blog owner, I usually will not leave a comment. The danger is, I might not comment as much when they do return.

Once in a while is fine. But often comes across as lazy.

Just my two cents.

Russell

Daniel,

Thanks for the article but I still have a few questions on guest posting.

In your experience what are the protocols around finding a guest poster?

If you approach them, and they agree to post, but you don't think the post is good enough, do you publish anyway?

Do you perform any editorial on a guest post?

Is the process different if the guest post approaches you first?

I'd be very interested to hear your comments on this.

Nikhil

That's true!
Publishing Guest Posts do not affect to your readers. In fact from several weeks I have been publishing one guest post per week and the readers like it. BTW you also get to learn something new….

Blogging Tips

Yes Guest posting helps to gain more readers instead of losing them.

Agent Deepak

If th guest post of are good quality, no one going to leave you blog. They are on your blog to learn something. If you are able to provide the teaching they will stick with you.

Debojyoti

Very true. Guest posts do not do any harm. It is an important process in building up a community around your blog. The point you mentioned about same niche blogs being partners is indeed a very good point.

If Guest posts would have been taking away regular readers, then top bloggers like Daniel and Darren Rowse would not have allowed that on their blogs.

GOod points made. Congrats.

Debojyoti

Free Money Income

That's the real power of having great content to your site. Visitors will always come back to your site even if you link to other site or have guest posting to your site.

Dana @ Blogging Update

Yeah, guest post should see as new opportunity to leverage our readers. Gues post may bring new point of view in our blog.

David Walker

What Daniel says is very true.
Guest posts are a great way to build networks and present yourself to people other than your readers which generate traffic to your blog. They also provide different viewpoints and writing styles to keep a blog fresh and interesting as well as save you time.

Variety is the spice of life, Busing, and guest posting is one of the ways to go to grow your blog. Go for it and good luck.

Eric C

I think you'll be shocked at how hard it is to get guest posts in the first place, at least in some niches. Also, your readers will be grateful to get different points of view and hear different voices on your site.

Andrew @ Blogging Guide

Too true.

I'm always on the lookout for guest bloggers and via them I've built some excellent and worthwhile relationships.

Andrew
Comments are closed.