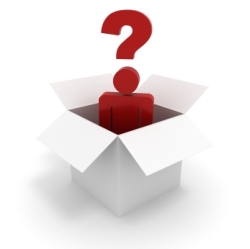 This post is part of the Friday Q&A section. Just use the contact form if you want to submit a question.
Busing asks:
Are there more risks than benefits associated with swapping guest posts with competitor blogs? Could you find that regular readers call less often, having been directed away from your blog to one that actually better meets their needs? Is this more likely if your blog has a bigger following than the other blog?
Overall the risk you are talking about is the one of having your own visitors stop visiting your blog after they discover the one of a "competitor" through a guest post you accepted. Is this a real risk? In my opinion, no, and for several reasons.
First of all if your content is good (and it should be, else all other tactics will fail), your visitors will return no matter what. Even if all your posts contain links to other useful blogs, sites and resources your readers will come back because they'll want more of that. If your content adds value to your readers, they are coming back no matter what.
The second reason is the fact that bloggers on your same niche should be seen as partners rather than competitors. If you had a website selling a product or service, then yes another website on the same niche should be seen as a competitor, because once the visitor purchases the product of the competitor he won't be looking for what you have to offer anymore.
With content based websites, however, the same is not true. Web visitors can consume a very big amount of information, so the fact that a visitor will read another blog on your same niche does not mean that he won't read yours, too. He can read both. Heck, if he is interested in the niche he will probably read ALL the good quality blogs around.
On top of that there is also the fact that blogs on your same niche will make the niche grow. If you blog about green tea, for example, it would be a positive thing if other blogs about green tea popped around, because they would bring more readers to the niche, would get more people exposed to it, and in the long run you would gain from that effect as well.
In summary: I would not be worried about accepting guest posts from blogs on your same niche. You should see this as an opportunity to network and grow together with your fellow bloggers.