Why No One Cares About Your Blog and What You Can Do About It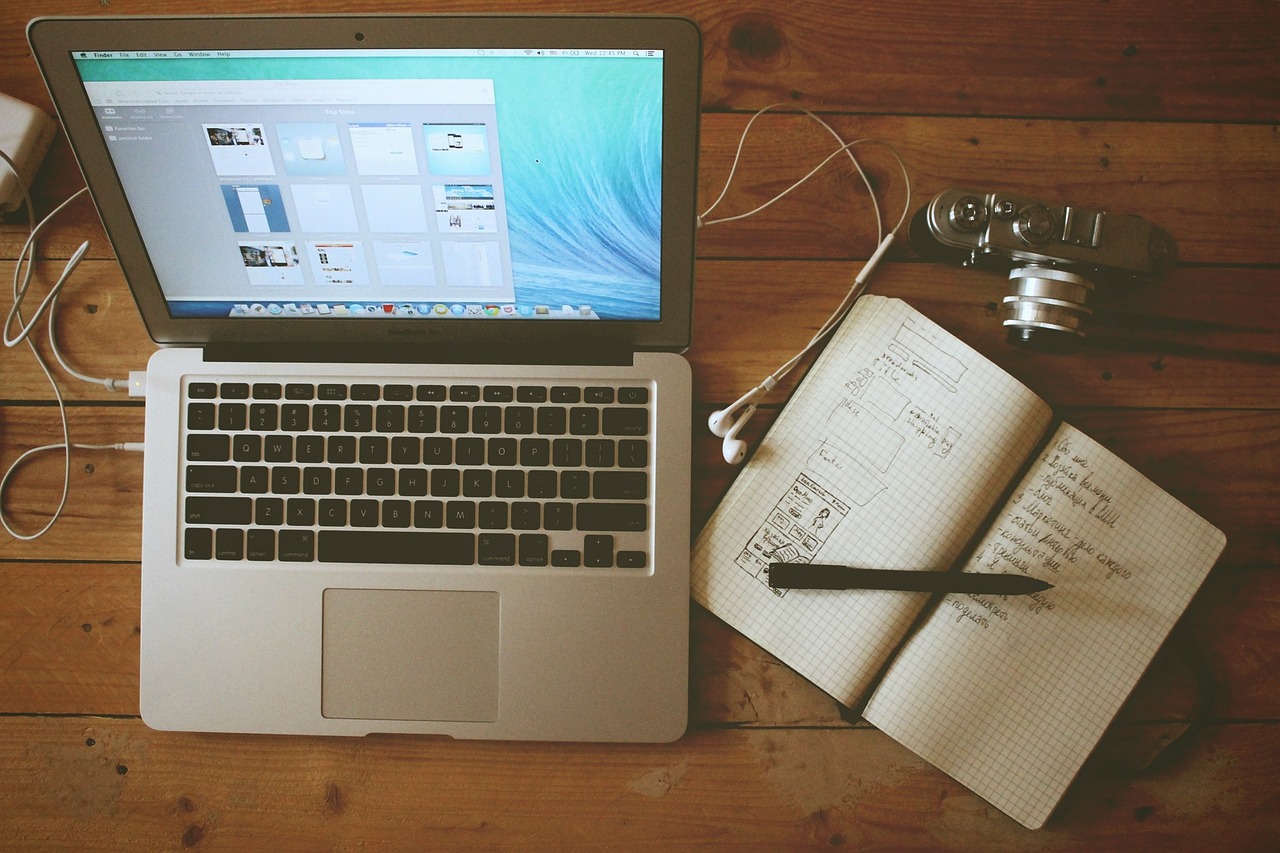 Creating a company blog is a great way to embark on your content marketing strategy. A company blog is a good place to start a dialogue with your audience, establish your company as an industry leader, build a brand and company voice, grow your online brand presence in the search engines and more.
Let's say you launched your blog; announced it with a press release, scheduled three months of posts, optimized the headlines so they would rank well in the search engines, promoted them on all your social networks and more. You should have a loyal band of happy readers in no time, right? Not necessarily.
Here are 3 reasons your blog is failing and what you can do to make it right:
1. It's all promotional fluff
Yes, it is your company blog, so of course you are allowed to use it for a little self-promotion–once in a while. Great content marketing plans are all about educating the consumer, not selling a product. Why would anyone want to read a dozen posts that are thinly veiled advertisements? Your blog posts need to inform and educate the reader about your industry and related issues. Once you've convinced your readers that you're not just in it for you, you can start slipping in a promotional blog post every now and again.
2. It's old news
Your blog has to be up to speed with the times. You can't be writing about the ways things used to be done (unless it's a post comparing then and now), you have to center your blog on what is happening right now. What trends are big? What is coming around the corner? If you want your blog to gain loyal readers, they need to know that you are the best place to go for breaking news and information.
In the same vein, if there is a hot topic in your industry right now, don't write a post and schedule it for three months down the road. Get in the conversation while it is still relevant. Playing catch-up doesn't do anything for you or your readers. Take a unique spin on the issue and go live with it that day. Get your opinion out there while it matters. If you can't stay ahead of the curve, at least keep pace with the pack.
3. It's not resonating with your audience
You have to be really honest with yourself about who your readers are. Is it potential clients? Other industry professionals? A blog about baking could (theoretically) appeal to professional bakers, amateur bakers, bakery owners, culinary students, foodies, chocolate lovers, people with special diets, caterers, food writers and photographers, food critics and so forth. It is up to you to decide who your audience is and what kind of information they would want to read. If your company sells commercial bakery equipment, who is your blog really going after–the stay-at-home mom who likes to bake or the restaurateur who owns a dessert cafe? Your blog posts have to mesh with the needs and expectations of your audience; give the people what they want! If you aren't sure where to start, check out some of your competitor's blogs. What topics and issues do they focus on?
You also have to remember that you need to give your blog time to gain a following. It isn't going to happen overnight. While your blog is maturing, take the time to develop relationships with other industry bloggers, build your online network so they can help promote your posts and develop some great content.
About the Author: Nick Stamoulis is the President and Founder of Brick Marketing, a Boston SEO services firm. With over 12 years of experience, Nick Stamoulis shares his industry knowledge by posting daily SEO tips to his blog, the Search Engine Optimization Journal.
Browse all articles on the Blogging Basics category
14 Responses to "Why No One Cares About Your Blog and What You Can Do About It"
Vasathi

Content is the king in Internet World.
Blog need not to be with images & videos to keep the user glued even powerful & unique content can do this.

Jerrick

either two things, one is no one know your blog is existing and one is they din find what they want from your blog.
If no on know your blog existing, you do need to work hard to do more marketing on your blog , like submit directory, submit press release, submit article, submit guess blog, blog comment to get more awareness on your blog and bring traffic from there.
If customer did not find what they want from your blog, that mean that only your content is not quality or target the wrong market.

Karen

Providing value and posting often are both really important.

Ms. Boss

All good stuff. Yes, we absolutely have to provide good and relevant content for our readers. Even when you know what you want to communicate to your readers sometimes that changes, but the key is to give them good information and good resources to link to. Excellent article on this topic. Another think I would mention is the authors final point about communicating to a specific reader is crucial. Sometimes we try to be all things to everybody and end up being nothing to no one. What a balancing act.

tre

Thank you for the posts guys. A ton of great stuff that I can utilize for my blog. I'm definitly having a hard time utilizing it to my advantage and I feel these tips will help. thxs cheers mate !!

Ranjith (SR) | A light hearted talk

Those were good points that might show the way for unsuccessful bloggers. It is always important that we reach the right audience with limited self promotion about our products.

There might be another reason as well: No one knows about your blog. 🙂

– Ranjith

Daniel

All good points.

As others have stated in their comments, overemphasis on the self promotional side on a blog or website, can be a little off putting.
The part about Resonating with your readers(Writing with your audience in mind) is of great importance.

Tikyd

I think too that a lot of promotional messages on a blog does not necessarily send the best message to all the readers.

When you talked about defining one's audience, I found something not that long ago that is somewhat linked to what you said.

In fact, I remarked after using google ad planner for at least one site that blogs' audiences are not necessarily the same in terms of income for example. It is something that I find to be interesting.

Tammi Kibler | Write More. Write Fast. Write Now.

I think #3 is so important. I see some businesses aim their blog at their peers instead of their customers or, as in your example, address it to a tangent audience.

An accountant doesn't need to share infomation about the ebb and flow of his business cycle or prove that he can bury the reader in acronyms; he needs to understand the mindset of his ideal clients and what they want or need to know.

Stephanie – Home with the Kids

It is amazing how very promotional some blogs can be. Seriously, there's only so much information a person can find interesting about products. Share information that's interesting in other ways, and people might notice the products.

There can be a place for information that is fairly well known. Doesn't matter how old news something is to you, it's probably fresh to someone else. Just the same, you don't want to share a lot of old news, as it doesn't look good to those who are more aware of what's going on in the industry.

Katherine Crowther

The advice about writing posts long in advance is so pertinent – even a very short burst daily that's right on the button is better than a long, informative blog post about old-news, that many blogs seem to have. I love 'quirky' takes on current trends and ideas, and you just can't be quirky unless it's current! Thanks for a great post 🙂

Jane | Find All Answers

Too much promotional stuff is really annoying these days. I can relate to most bloggers whom I closely follow when I read this. There is nothing but their own story, their own product, their own pride all over their blog. That is not useful to readers in anyway.

Graham Lutz

you've got to provide value. Whether that is in breaking news stories, crafting "how-to" articles, or explaining complex problems in the industry, You must give your readers a reason to come and something to leave with!

James R.

Good points, was looking for an article on this!
Comments are closed.