What Will Happen To My Blog When I Die?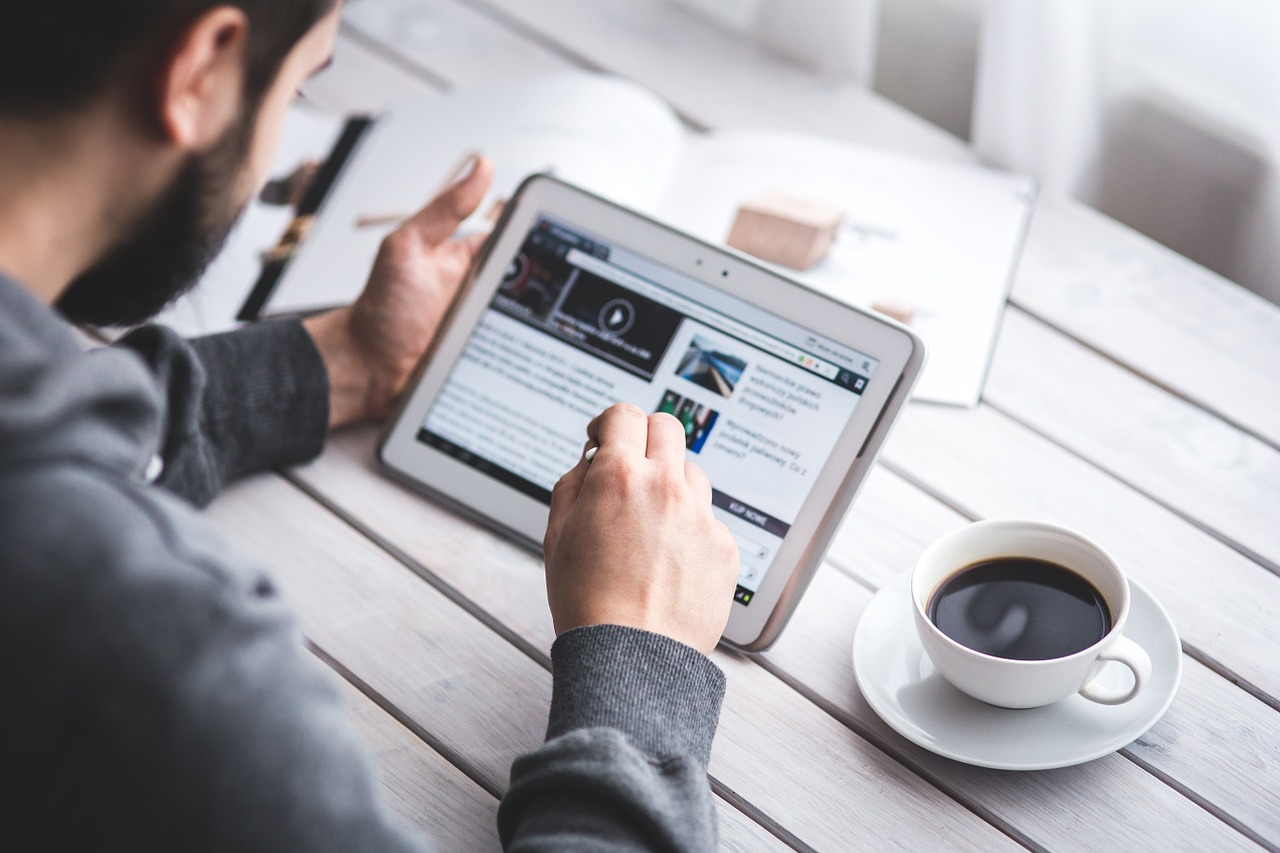 This is a guest post by Alan Mater. If you want to guest post on this blog, check out the guidelines here.
As morbid as it sounds, have you ever wondered what will happen to your blog when you expire from the face of this earth? This post was prompted by a regular guest blogger on someone else's blog who suddenly disappeared from the blogging world. Mails to him were also unanswered, and his popular SEO blog was abandoned and then deleted when the domain expired.
While I won't be drawn into any speculation as to whether this blogger had suddenly passed on, this incident just reminds us of how short life can be and how death can be both swift and sudden. But in our online community, it just begs the question "What will happen to our blogs when we die?"
There are just 2 ways how our blog will end up when we pass away.
1. The Unprepared Blogger – Your Blog Dies Too
The chance of this happening outweighs more than the second possibility that I will discuss next. Assuming that you don't have a family of bloggers or Internet Marketers who have the same interest or passion as you, you would never have thought about passing the legacy to your children or wife that's for sure. The inevitable comes — your blog dies along with you.
Personally I feel that you would have more incentive to make such "takeover" preparations only if you have a glowing business and consistently earn a relatively substantial online income.
2. The Prepared Blogger — Your Blog Lives On
These are the things you would have taken care of:
1. You would discuss with your partners if they are willing to take over the running of your blog should you suddenly pass on. After all, they already have a vested interest in your blog and would appreciate such discussions.
2. There is a lot of information known only to you that makes releasing it to someone else essential in continuing your business. Start writing down all the important login IDs and passwords (e.g. PayPal, affiliate programs, etc.) and give this to your wife or most trusted partner. The most important account should be your PayPal account since your money is kept here. Write down a simple note listing the steps needed to remit back the money to your family. If you don't already have a joint bank account with your spouse or loved ones to receive the money, this is probably a good time to open one.
3. You may prefer to sell your blog especially if your family has no knowledge of your business or the desire to learn to takeover the operations. Inform your most trusted partner to initiate the blog sales process in the event of your death.
4. Over the years you would have built lots of relationship with other bloggers, customers and prospects. You would want to at least write a short page advising them of your departure and have someone publish it on your blog.
Just like you would create a will in the offline world so that you know all your assets will be appropriately distributed to your family when you are gone, there isn't an online will to do this. However Legacy Locker offers a service that you might want to consider as it passes on any important digital property to your family members or partners including application logins like PayPal, email accounts, Facebook, etc.
About the Author: Alan Mater is the owner of ReplaceYourSalary.com, where he writes about proven business opportunities and extra income ideas, and shares his tips and advice about working from home on the Internet.
Browse all articles on the Blogging Basics category
49 Responses to "What Will Happen To My Blog When I Die?"
Personal Development@planetnaveen

Superb.
This is great article. I just have these worlds for it.

Kungabloggen Jesus

Very interseting knowledge about something i havent planned to do but shurley will. THanks for the info!

Glen

Live life to it's fullest and Blog to your fulliest as you never know what is round the corner.

I have never thought of this situation but do have all my passwords written down.

Alan @ Work From Home

Just make sure someone you trust can get access to those passwords.

Dean Saliba

It is something I have wondered. my brother would take over my blogs and hopefully run them better than I ever did.

Alan @ Work From Home

That's great that you have a brother capable of taking over.

Prince or Princess Guide

I hadn't considered this either. I'm now thinking I'd better start teaching my daughter how to take over – just in case!

Alan @ Work From Home

That wouldn't be a bad idea at all. 🙂

znish

blogging is not that easy thing to do if you really want to earn money from it but it is really worth the patience and effort. I think blogging is all about passion, if you have the passion in writing it will be easy for you to come up with an idea on your article. This will be the major factor why people go through your blog site.

Alan @ Work From Home

That is all true, but what does that have to do with what the post is talking about?

Onibalusi Bamidele

Wow! Funny enough,

My website is me, if I dies then it dies 😉

Alan @ Work From Home

You have a great blog, and I'm sure there is someone out there that would be willing to continue it, still keeping to the "young entrepreneur" subject.

Lee Ka Hoong

I've never thought about this since I'm still young, but accident comes in no time, we don't know when we will die. There is no one knows about internet marketing in my family or even my partner, I think I'll just sell my websites and blogs when I'm old. Or I may teach my children about internet marketing in future, so my children can take over my websites and blogs, either keep growing them or sell them, that's their choices.

Great post Alan!

Regards,
Lee

Alan @ Work From Home

Exactly right, Lee. The problem with selling is that you can't sell a blog if you're not around to do it. Better to get your kids interested so when the time does come they can continue or sell it for you.

Julius

very up front ideas. I for one want my blog to live on when I leave this world. I like the practical ideas you have shared, especially the ones about finding someone to continue the site and thinking of the possibility of selling it when the time comes.

Alan @ Work From Home

Thanks for the kind words.

Shaun

There's not many blog posts I read that have new information for me anymore, but this is something I haven't thought of before. Is def something that needs to be thought about and acted on.

Alan @ Work From Home

I totally agree. Glad this was something new for you and made you think about the future of your blog.

Simon Croft

Never really given it much though, especially as my wife doesn't really take much of an interest (she pretends she does at times).

The thing is, for the majority of us, the first scenario is going to be the most common which leaves me thinking that perhaps I need to get my wife to take more of an interest. I would involve the children but at 11 and 7 I think they are a bit young, though my 11 year old probably knows more about the internet than me.

Good post, many thanks

Simon

Alan @ Work From Home

It wouldn't hurt to try to get your wife involved, or even your 11 year old. You just never know until you ask.

Farouk

quite scary but extremely important topic
i have read a book called built to last which says how should people build businesses that should last forever
thanks for sharing that post 🙂

Alan @ Work From Home

Sounds like a good book to add to my list. Having someone to take over your blog is a good way to ensure that it will at least last longer than you do. It's a sensitive subject for sure, but it shouldn't be overlooked.

Basant | Techno-Pulse

That was scary 🙂 never given a thought to it! But be must prepare ourselves for the worst case scenario.

Alan @ Work From Home

Plan for the worst, hope for the best. 🙂

Jan

This is something that I have been thinking about. Not because I'm planning on leaving this 'mortal coil' any time soon, but because I have been involved in a divorce.

I'm also lucky in that I have a son who is a nerd so he understand the rudiments but does not share my IM interests. But he does know how to access my sites, cPanel etc etc etc….

But it is really something that everyone working on the internet should give more than a passing thought (pun intended) to in case of their dying.

Alan @ Work From Home

Having a family member, like a son, take over would be the most ideal scenario. Thanks for your thoughts!

Diane

Hi Alan

This is a really valid point as none of us are going to live for ever!!, and perhaps a very good reason to bring a partner into your blog, who enjoys blogging, not necessarily on your same topics, but who could compliment or add to your topics. You could then put in place formal arrangements to continue if something happened to one or other of you. Why start something which is to provide support for your family, to watch it all sail out the window and die with you? Wouldn't you rather have your legacy continued and improved upon? Let's face it, we are probably all more than a little protective of our "baby" (our blog), which we set up as a reflection of our personal ideas and thoughts, and can't bear to think that anyone could take over our patch and do it as well, let alone better!!
Happy Blog Will writing.

Alan @ Work From Home

Exactly! Well said, Diane.

Saki

Good article, really, I know of an example where blogger from my country died and her blog, one of the best cooking blogs at the time, just faded away but it probably still has visitors.

Alan @ Work From Home

That's unfortunate. I'm sure it still gets visitors as it sounds like it was quite popular in your country. It's too bad someone couldn't continue it, though.

La McCoy

As my blog is based on the adventures of my Intense Pup the thought that has distrubed my blogging bliss is "What will happen to my blog when my dog dies?"
It is good to open a serious dialogue on planning ahead, no matter what our first thought may be.
Thank you for the thoughts. Lmc.

Alan @ Work From Home

That's certainly a question not thought about lightly, I'm sure. I suppose that when the time comes, if you get another pup you could continue your blog. Or, you could turn the blog over to someone else that has a pup. Thanks for reading!

Nasrul Hanis

Yeah.. this is something that most of us never thought about including me. We never know what'll happen in the future and what happens to us will affects our sites too..

Thanks for sharing Alan and yes, we have to act now – or never.

Alan @ Work From Home

Right on!

Febap Liew

this is really something out of the norm to read about.. well maybe for me thou.
somehow, just by reading such post convinced me that blogging isn't just blogging. its an asset and just like how it ought to be handled appropriately when the 'time' is up.
=\
its heart wrenching eventually for me to read such post about passing on and 'death' thou. i know its somewhat an issue that no one should avoid but i guess i am just not prepared to overcome such in case it comes.

Alan @ Work From Home

I can understand the feeling. At some point it's something that should be addressed as blogs are indeed assets.

Gary David | Build Your List Fast

Thanks for sharing this Alan. We should really be prepared on what might happen. Same thing if we have offline businesses, we must have at least one person that we trust the most, teach him/her the basics and technical aspect of the business, so in the future, he/she can run it if we pass away.

Thanks for reminding us about this.

Regards,

Gary

Alan @ Work From Home

Well said, Gary! Yes, offline businesses are no different, and most do have successors lined up, some even to family members. Online businesses should be no different.

Roshan Ahmed

Hi,
What about about having a lots of schedule posts and telling our most trusted friend or anyone to turn that scheduler on. Anyway, in my personal opinion when we're dead let the blog die with us. But I still liked your point of selling it to someone interested or giving to someone in our family who is interested so they'll keep our blog readers happy for little longer.

Alan @ Work From Home

That's not a bad idea, but it would be impossible to create thousands of future posts to last for say, 10 years, if even that. Eventually your blog would die off, too. If your blog is making money, where does that go? Wouldn't it be better to make sure that someone can access your accounts and switch payment details so that they can receive that money?

OneBigInternet

I thought of this one time then quickly moved on…this is serious though and I am glad you brought it up. We should all be treating are blogs like businesses in a sense. Just like ol Steve Jobs has a successor lined up, so should we as bloggers. Great point, thanks for the article 🙂

Alan @ Work From Home

If you intend to make money from your blog, then yes, you should treat is as a business and not just a hobby. Nice analogy about Steve Jobs. Glad you liked the article.

Technolic

Seriously great point dude never thought of what will happen..

Alan @ Work From Home

Most don't, and I was guilty of it myself. I would much rather have someone benefit from my blog than just let it fade away.

Dinesh

You are scaring me.
Correct, have to think in this way too.

Alan @ Work From Home

Nothing to be scared about. It's a natural course of life, and consider this the same as you would a regular will.

Nabeel | Create Your First Website

Hey good tips. I never thought this subject.

Now that you take it up, you've got me thinking. You are right about the "Assuming that you don't have a family of bloggers or Internet Marketers who have the same interest or passion as you," As this is the case with MOST people.

I guess we need to think about this subject too.

Kindest,
Nabeel

Nasrul Hanis

I agree with you, Nabeel. But the most important thing is to be always be prepared for the things happen in the future. And we must find a way for it.

Alan @ Work From Home

It's something we all should think about. I would bet that the majority of bloggers do either have a fellow blogger or family member that would be willing to take over, especially if there is money to be made.
Comments are closed.