What If I Had $1,500 To Start My Blog?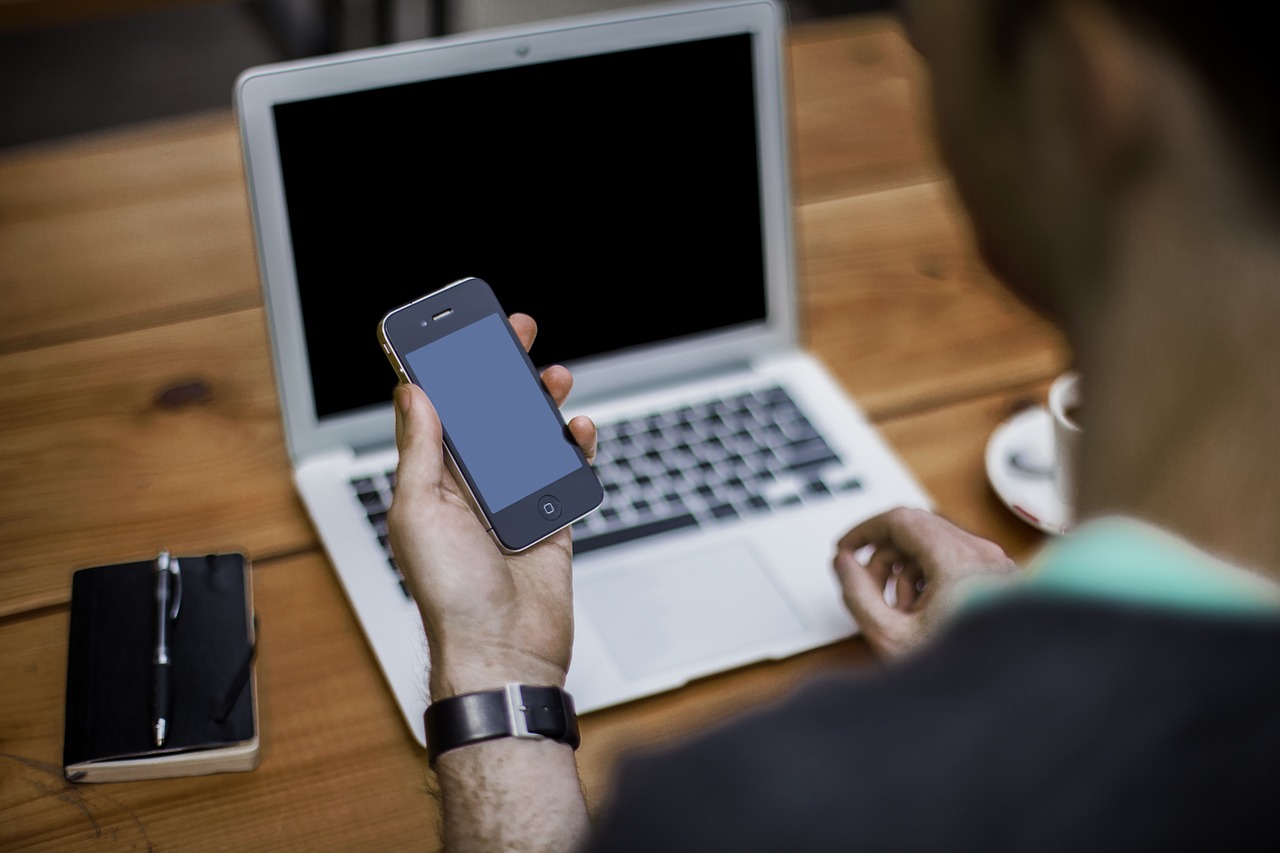 A couple of weeks ago Tanya Peterson from Blogelina.com sent me the following question via email:
I have $1500 to spend on starting a (hopefully) profitable blog. How would you recommend that I best spend that money?
The answer I sent back to her was quite descriptive, so I figured I could use it here as well. Here we go.
First of all I would recommend you to spend part of that money purchasing a good domain name. As a rule of thumb, look for something with 2 words, a .com extension, and with some branding potential. If you are going to start a soccer blog, for instance, think along the lines of SoccerHub.com, SuperSoccer.com, SoccerNation.com and so on. If you spend enough time looking around and negotiating with the domain owners you should be able to acquire a domain like these for $200-$500. And no, you probably won't be able to find a good domain available for $10.
After that I would recommend you to get a decent hosting plan, install WordPress, and purchase a premium theme (which costs around $50).
The third step would be to get a logo for your blog. Investing in a good logo is important because it is a cornerstone of your online brand. A resource I like to use for my logos is 99designs.com. You basically create a logo contest there (for around $300), and designers will come up with concepts for you. You can give feedback and suggestions, and after one week or so you pick the logo you like best. It works like a charm, and the quality of the work is amazing. If you want cheaper or alternative methods to get a logo, check this article I wrote.
We have spent a total of $860 ($500 for the domain, $10 for the hosting plan, $50 for the WordPress theme and $300 for the logo) so far. At this point you have already covered the essentials, so you could stop here.
If you wish to spend all the $1,500, though, you could use the remaining $640 to purchase some traffic (e.g., Google AdWords, sponsored reviews and banner spots) and kick-start the traffic and the community on the blog, or you could invest in an email marketing solution (e.g., Aweber.com) to start an email newsletter right away. You'll want to have a freebie to give away to your subscribers, too, so part of the money could be used to produce an eBook, for instance.
What about you guys. How would you invest $1,500 to start your blog if you had that budget available?
Browse all articles on the Blogging Basics category
50 Responses to "What If I Had $1,500 To Start My Blog?"
Jason

Hopefully Blogelina isn't the site she's spending the $1500 on? Waste of time in an already overly crowded niche in my opinion.

I've been down that path, and I can tell you getting into a niche I was passionate about that has a LOT less competition and even MORE potential has been the best decision I've made yet.

Dan

I really like all the suggestions you made, ESPECIALLY about the logo. So many people forget about a good logo, when in my opinion a logo can make or break the whole design. You can have the simplest design on there, but a great logo can really make it stand out.

Marco

If a person is kind of savvy with graphics and stuff he could just be the one who would make it.

I did all my graphics and interface on my site. very less cost

Peter Mello

I do not think there is any link between $1500 and good blog. Of course you need the money to pay nice domain and hosting, but you should not spend more than $300 on this.

Although this was said plenty of times before, the thing that really matter is the content – the quality and the quantity. If you have this you will get the traffic as well.

Peter

ciken

if I have a $1500..i will..

a) buy a great theme
b) creating useful content
c) link building

I only spent $60.00 to start my blog. Very Cheap!!

CahabaWeb

There are still plenty of good .com names that are un-registered. The keyword domain cloud at domainsbot has been very useful in finding domain variations that we never would have found otherwise. Always amazed at how many great phrase based domains I can find this way. If you buy a used domain, do your research – something like open site explorer from the moz will give you a quick root domain link quantity and anchor text affiliated with the links.

WebGuide4U

$1500 too much money.
$100-$300 good keyword rich domain name
$ 300-$500 wordpress setup + custom wordpress theme design + logo
$100 for aweber + hiring someone for social bookmarking/networking services.
$100 for hosting.

Matej

I would assume you know the niche and which keywords to target before deciding to invest 1500$. You need a good idea and you need to research it.

I would also assume that you don't want to spend money on content.

Before spending any money, write few really good pillar articles. It will help you to get visitors attention/interest and also it helps in SEO. Google likes a lot of content on one page.

I would also buy premium theme/ framework. You can easily upload header logo, you get excellent typography and overall design & navigation structure. It also helps you to control your on site SEO.

Decide how you want to keep visitors ( free ebook, free something else, email newsletters … ) and execute these decisions. Smart design helps a lot so I'm all for premium theme.

If you just want more readership/traffic I would try to guest post as much as I can. It will get you new readers, form relationships with other bloggers and optimize your website for search engines.

Unless you're selling something on your blog I think you should not spend money on traffic. Most important thing you can do for your new blog is your time.

Every niche is different, so it all depends on type of website really. Know your readership and always ask yourself how to help them, what they want. If you need to spend money to do that, then use the money.

thebloggingrobot

I think that I would use a lot of it on traffic as well. It's not hard or costly to get your domain name and hosting program, but traffic is what you need to make money, so that's where I would focus.

Harsh Agrawal

Some neat and nice suggestion Daniel…
Just in case if I have $1500 I would spend it like this:

$200-300 for domain
$70 for Hosting (1 year)
$ 400-500: Theme + Logo + design
I will prefer going for custom design as it will give its own presence…
$300-400 for SEO

If I'm a writer I won't be spending anything in articles else I will be hiring few good writers and let them write some kick ass articles..

With this almost $1500 is done..and If I will have more budget, I will hire someone for social media/bookmarking promotion..!!

Daniel Scocco

Good plan too.

Joshu Thomas ( OC webmaster Blog)

Dan,

I would also go on the similar lines, except the one avoiding purchasing ppc ads to my blog, rather i would hire a good blogger and get some quality unique articles written.

moreover i would try to invest more time than money and help me sustain the intital days… and put in lot of hard work and effort in driving traffic and developing quality content.

another good suggestion that dan gave is , dont wait even a day for setting up your email marketing system. its very crucial.

regards
Joshu

Om

I would pay myself the money and sit down for 1 month and write plenty of good content!

marlon @ productivity bits

I would spend that $1500 to a better minimalistic web design that focuses on a better user experience. 🙂

Nauman

A blogger can also learn basics of Adobe Photoshop, to design logo for his blog.

Available domains blog

I agree with most of the comments above. I would spend most of the money on creating useful content and link building.

Martin

A great question. I am in the process of starting a blog about cpmmuting and as a graphic designer I am learning wordpress and doing much of the web design myself.

All your points are good but I will spend money on leaflets or cards to distribute in your niche area. For me that will be on trains. Consider offline promotion too!

Josh Garcia

Hey Daniel,

That is a great answer. However, I don't think $1500 is really needed to get started in blogging. Of course, if you want to use paid traffic to drive traffic that is another story.

Chat with you later…
Josh

Daniel Scocco

I don`t think spending all that money is necessary either, but that was not the question 🙂 .

Nhoel

yeah, that's not the question.

Lara McCulloch-Carter

I really disagree with your answer. First of all, your response should start off with a question:
"Why are you thinking of blogging?" – is it to build your personal authority?, is it build better relationships with customers around a corporate brand?, is it to build SEO, ….
The answer to that question will significantly influence spend.

Secondly, I've seen plenty of organizations with keyword pumped URLs and a 99 designs logo that felt totally non-credible. I wish more people spent time & money focusing on building credibility through great content and professional design.

Daniel Scocco

The person stated in her question she was planning to build a profitable blog, so the goal is quite clear: make money blogging. I made my recommendation based on that.

Second, I never said she should get a keyword-pumped domain, but rather a premium, brandable one.

Andy

I think it's best to invest the upfront money on the initial impression that you make i.e. the template design and logo.

And you could pay for some Ad creatives to be made so you can use them to advertise on related popular blogs. And some of the budget could pay for the subscriptions for these Ads.

Ultimately your success or failure as a blogger will depend on YOU and no amount of money will buy success.

You have to deliver the goods in terms of post content that visitors will enjoy reading and engage in socially.

Dieter

In a linguistic niche, such as Dutch, domain names are much cheaper, even good ones. And I believe a domain name should stand out, like Fuzzy Yellow Balls, or Entrepreneur's Journey (to name but those which led me to the professional blogosphere). But if you have figured out the domain by which you will live on, it's worth a few (hundred) bucks. Our current domain name costs 10€ a year.

I spent about 250€ on our logo. We're a music band, so this logo mainly went into the cover for our demo cd, but now features on the whole of our internet presence. The logo was worth every penny, but 99designs.com will be my next check-out for a cd cover.

We spent way too much on recording songs (creating the sellable product). With home recordings we'll be just fine. On the other hand, I wish I'd paid a couple of good musicians to do parts we could not emulate. Translated to blogging that would mean you do the wordpress/aweber/tech stuff yourself, but invest in … content.

I guess a better translation is: don't pay for stuff you can do yourself adequately and which doesn't make the big difference. For stuff you cannot deliver and which make a big difference, spend the money without remorse.

Trouble is: it's not so easy to know what will make the difference, beforehand!

Tanya

Thanks for the link, Daniel! And, thanks again, so much for taking the time to answer my question!

Nhoel

1,500? are you kidding me?
that's X50 here in the Philippines.
that's a lot of money.
if i'll have 3K on my hand, i'll resign so i can focus on blogging.

Web Marketing Tips

Yes you will get the benefit if you are from developing country.

Because you will get good designer at affordable price. So you can save money on logo and designing but for the rest factor like adwords and all price will be almost similar because you will also target US, UK and Europe audience.

carolee Sperry

I think I would wait on the logo at first too.

Some people really don't have what it takes to blog full time, so I would save some of that money until I see how things go…

Tanya

You bring up an excellent point, Carolee. Anyone who gets into blogging finds out it's a lot more time and work than they probably thought.

Justin Germino

Most hosting providers will give you $50 – $100 in AdWords and Facebook credit so I wouldn't invest in AdWords at the start unless you have a product or service to sell and can make commissions or earnings that way.

I think you can still find clever DNS names in the .com and .net arena for decent rates, but the domain name is highly important. When ordering a logo make sure you get an SVG (vector) logo as you can size it without any resolution or quality loss for any media (T-Shirts, mugs, print…etc). If you get only a jpg or png you will have trouble with sizing (resolution loss) and especially conversion to printed media/merchandise later.

I agree that you can hire somebody to design a custom theme, but at some point you will have to keep rehiring to "tweak the theme" so sometimes it is better to start out with a free template and learn more about what you are looking for before hiring or paying for a professional theme.

Tanya

Justin, can you recommend a good logo designer?

Ramona

With 3-400 USD you can get a freelancer to create a unique design for you, not only the logo. Having a cool logo on a boring (even premium) theme HUNDREDS or thousands others have is just a waste of time and money. If you're paying for design, go all the way, don't use a crappy theme. A non-exclusive theme is junk, unless you really want your branding efforts to go to waste.

I wouldn't pay hundreds of bucks on a domain either. i dislike "domain sharks" and the last thing I want is to pay the guys who "steal" good names just to get us paying. I'd pay 500 tops for a domain/small shared hosting (don't need too much when you start)/theme design. And then use the rest to advertise, though, before advertising, one needs to really have a good site.

Web Marketing Tips

Yes good site with good content.

Daniel Scocco

After getting the PSD of your design, however, you`ll need to get it coded, which will cost you another $500 or so (for a functional WordPress theme).

So this would consume almost $1,000 for a quality design/code. But yeah it is an option I would consider too.

Aymeric

I wouldn't spend any money in a logo at this early stage.

I'd focus on paying someone to create backlinks to increase the organic (free) traffic.

I would make sure my blog is search engine optimized, and that I encourage people to subscribe to my blog/newsletter.

If possible, I would get someone to develop a useful calculator for my niche audience ( to generate more backlinks ).

Web Marketing Tips

Useful calculator ???

Kamal Hasa

$500 for the domain! Omg that's hefty..

Web Marketing Tips

Premium domain my friend.

Harsh Agrawal

Premium domain and with Keyword in it..
It's really hard to find any good domain which is keyword rich and if someone is really passionate about particular niche, he won't mind spending up to $1000 for such domain name.

Lyndsy Simo

I don't know that I agree that a "premium" (read: owned) domain is necessary at all. If you're in it to make money, then the niche itself shouldn't be nearly as important as the SEO – and there are *plenty* of good, available domains left out there.

Curtis Andrew

These are all great suggestions. To recap, we are creating a blog with a $1500 budget and spending the money on:

1. Solid domain name
2. Hosting
3. WordPress Theme
4. Maybe Adwords
5. Maybe Aweber

A few other important things that you may want to spend your budget on:

6. Education – learn where to use your money by taking a course on successful blogging
7. Content – blogging is about content. It can be hard to create it all yourself. I would use some of the money to hire writers to create content for you. This will be a fast way to get your blog going.

Before I spent any money, I would first create a plan.
How are you going to monetize the blog? Adsense, Ads, Affiliate sales, List, All of the above
How are you going to get traffic to the blog? SEO, Adwords, etc.

Building a list is one of the best ways to monetize a blog, so I would definitely get an email marketing solution like Aweber.

Use elance.com and guru.com to find article writers that can create keyword optimized articles for your blog.

With $1500, you could have content writers churning out daily articles for a few months while you build your list. After a few months of growing your list, you will have many options to make money…

Daniel Scocco

The problem with paying for content is that if you want quality, like linkbait articles that will attract reader, backlinks and build your credibility, you`ll need to pay $100-$200 a piece, so that money wouldn`t last for long.

That is why I think you need to be able to write the content yourself, or you need a more structured business plan to begin with.

Jack Cola

If I was in her situation, I will spend 1/4 of the money of getting setup such as hosting, domain name, theme, logo etc.

I will spend another 1/4 of promotion later on down the track to get visitors. Ie have a competition, give away something to get viewers.

While the site grows, I will probably use another 1/4 to hire some writers to add more depth to the blog.

Finally with 1/4 remain, I will use that for any other expense that deems necessary.

Danny

Great answers! I might save this post and use it for creating my next blog 🙂

Web Marketing Tips

The best use of $1500

But instead of investing $300 in logo from that website I will start a content of Digital point with $100 – $150 and I am sure I will get satisfactory work.

Web Marketing Tips

But I think investing money on logo at the beginning stage is not at all good idea.

This can wait for few months.
Comments are closed.