What Are Your Internet Goals for 2009? Group Writing Project
Last year we had a group writing project where I asked the readers to share their goals for the upcoming year, and it was a great success, so I will be repeating it this month.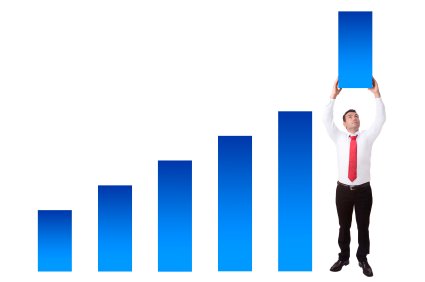 We all know the importance of having goals, both personally and professionally, right? Goals help organizations and individuals to focus their energy and to define priorities. Secondly, goals also allow us to evaluate our performance along the way.
Writing these goals down, on paper on your blog, therefore, is an excellent exercise to ensure that you will be running in the right direction.
How To Participate
In order to participate you simply need to write a post on your blog or website sharing your Internet goals for 2009. Once you are done writing that post, leave a comment below with the URL of your entry. Readers have until next Wednesday (December 17) to submit their post.
On the following Monday I will write a post with all the entries, including a brief summary and a link to original so that readers can check the blogs of the participants.
What Are Internet Goals?
Last year the writing project was focused on "blogging goals," but this year I am extending it to "Internet goals." Basically anything related to the Internet is valid. Here are some of examples of Internet related goals:
to reach 5,000 RSS subscribers on my blog
to reach 2,000 Twitter followers
to create 20 mini websites on different niches
to reach $10 per day of AdSense revenues
to launch my first eBook
to stop my addiction to social networks
to publish at least 100 videos on my YouTube account
You get the idea.
So what are you waiting for? Share with us your goals for 2009, and I am sure it will be an extra motivation to reach them.
Browse all articles on the Blog Projects category
89 Responses to "What Are Your Internet Goals for 2009? Group Writing Project"
sadcox

I love this! Thanks so much for getting this project going! Here's my list of goals for 2009

Brian @ hardgainer-transformation.com

Hey! I'm a first time poster and been following this blog for quite sometime.

Here are my Internet goals for 2009!

Alease Michelle

My 2009 Internet Goals.

It was a little harder than I thought- But it was a great ideal to make sure all of us put them in writing. Thanks- Alease

E-Business Blog

This is my internet GOAL for 2009:

# Online Business income: $1000 monthly
# reach 100 RSS subscribers on my blogs
# reach 100 Twitter followers
# reach $10 per day of AdSense revenues
# Launch my first eBook

SATISH — Technotip.org

Finally done..

Here is my entry

TJ @ Smartblogtips
Rarst

My entry
http://www.rarst.net/web/internet-goals-2009/

Hardly deep ones, but it still was nice to kinda formalize them. 🙂

Daphne
Thursday Bram

I posted my goals on my blog:

Mayooresan

here MAYUonline's Blogpectations 😀

Tschai

After having jumped from one 'genius idea' to another my goals are very humble, but within my grasp and doable.

1.Aytemir.com: Transform from a 'gapfiller' and experimental/incoherent blog to the original intend: supporting blog about my one-man (web 2.0) startup Uppedd.com (and the other forthcoming one).

Should also become interesting read for other with the same aspirations.

2.Upped.com: The concept is clear now…in my head. In 2009 the site should go live/beta. And conquer the world in 2010. To achieve these goals I'm gonna follow my own advices.

3.Another, but on a smaller scale and more humble, blog/project should also see the daylight in 2009.
BTW, great initiave/post.

Richard

I've been putting a lot of effort into my latest venture at the moment which is a group of sites related to mobile phones… The first of which is 'phone-insurance.co.uk' My goals (all be it very miniscule compared to some of the mamoth goals listed above!) include:

1. Achieve Page Rank 1 or above
2. Achieve 50 unique visitors per day
3. Make my first affiliate commission on the site

My next goal will be to complete phone-unlocking.co.uk and then to purchase two or three other domains in the same area.

Of course I would love to hit 100 subscribers on my blog too! Its small time I know, ut as with everyone, you have to start somewhere!

Rich 😎

Scribbler

My goals are modest but I am just starting out with my edublog. Thanks for the motivational post 🙂

vijay

Daniel,

Here is my list of blogging goals for 2009:

http://www.etechbuzz.com/my-blogging-goals-for-2009/

Hope I will be successful completing these goals!!!!

Devakishor

Made a list of my Internet Goals for 2009, Thanks @Daniel for this great initiative.

Here's my list.

http://devakishor.com/2008/12/my-internet-goals-for-2009/

Wish me luck people..:-)

MY-Hou

Hi,

Here is my list of goals for 2009:

Yield to Pedestrian
Susan

2009 Goals –

Start eNews

Increase blog traffic. If I can increased by 10 a day, let's see that would be 10 x 7 x 52 which is more numbers than my mushy can calculate.

Finish 4 eBooks

Start book review blog with Amazon store

Young

Daniel, I am done. My biggest dream for 2009 is to live on blogging just as you, though I never dream to earn as much money as you do.

My post was written in Chinese, and I recommended my readers to participated in your project, so you maybe receive more entries in Chinese later. 🙂

Below is my post's URL:

Azlin

Here are my internet goals for '09:
>generate 100 unique visitors to this blog
>reach 100 subscribers on this blog
>participate in an online forum actively
>read online news regularly
>keep my e-mails organised
>keep my FaceBook updated
>post my acoustic covers on YouTube monthly
>start a mini business on another blog
>know how to shop online
>continue to blog every day
(

Daniel Scocco

@Arun, I will post them on Monda. Also, for everyone else that left just a comment with their goals, notice that this is not enough to participate in the project.

If you just want to leave the comment though that is fine.

Arun Basil Lal

Site Goals for the 2009 @ MillionClues.com

* Cross the 2000 RSS readers count.
* Host at least 5 contests
* Post 30 posts a month regularly
* Publish my first Theme, First plugin, First Video and First e-Book
* Get a Google Page Rank 5
* Get an Alexa Rank under 100k and get tracked daily
* Get active on Stumble upon and Digg (currently only on twitter)
* Help a new blogger setup a blog and help him generate traffic.
* Find at least 20 new Friends online.
* Host at least 10 guest posts.

Wll Daniel, What are your sitegoals..?

workercomp

http://ispace.com/msp_reporting_services.htm

1) Increase the number of high value clients
2) Improve the page views
3) Improve the quality of content
4) To be consistent in postings

Slavi

Count me in.

Here is my list of goals for 2009:

http://slavi.biz/blog/my-goals-for-2009-2008-12-11.html

Slavi

Slavi

Hi,

Why are you waiting for the new year to come in order to make some plans ?

Go for your goals now! 😀

Slavi

LGR

I always set goals for the coming year. I think this is the first time i made them public. Here are mine for the coming year.

http://www.lgr.ca/blog/2008/12/2009-internet-goals.html

Already enjoying reading others goals. Hope people can accomplish them.

TechZoomIn

Forgot to give the link.
You can find present stats and Goal set here on my post:

TechZoomIn

Hey Daniel,

Here are my valuable goals for the year 2009:

1) Page Views : 1,25,000
2) RSS Count: 3,000
3) Revenu: $800
4) Own Blogs: 2
5) Blog Friends: Max Possible 🙂

Its not too much i guess 🙂

Dermot Carter

We're pretty focused on one particular reader group but the main thing now is to get more advertisers.

We have the clicks but we need to focus more on getting the right kind of ads on the site by going out and searching for them ourselves.

Other things are

1) Better use of Flickr groups
2) Better use of Youtube
3) Integrate with Facebook more
4) User created content direct into the site

Transcriptionist

@Daniel:

Sorry, then that was a wrong notion by me based on the Q&A sessions.

Extremely sorry once again if I became the cause of demotivation for anybody.
Comments are closed.