What Are Your Internet Goals for 2009? Group Writing Project
Last year we had a group writing project where I asked the readers to share their goals for the upcoming year, and it was a great success, so I will be repeating it this month.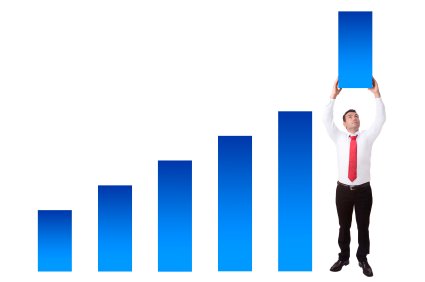 We all know the importance of having goals, both personally and professionally, right? Goals help organizations and individuals to focus their energy and to define priorities. Secondly, goals also allow us to evaluate our performance along the way.
Writing these goals down, on paper on your blog, therefore, is an excellent exercise to ensure that you will be running in the right direction.
How To Participate
In order to participate you simply need to write a post on your blog or website sharing your Internet goals for 2009. Once you are done writing that post, leave a comment below with the URL of your entry. Readers have until next Wednesday (December 17) to submit their post.
On the following Monday I will write a post with all the entries, including a brief summary and a link to original so that readers can check the blogs of the participants.
What Are Internet Goals?
Last year the writing project was focused on "blogging goals," but this year I am extending it to "Internet goals." Basically anything related to the Internet is valid. Here are some of examples of Internet related goals:
to reach 5,000 RSS subscribers on my blog
to reach 2,000 Twitter followers
to create 20 mini websites on different niches
to reach $10 per day of AdSense revenues
to launch my first eBook
to stop my addiction to social networks
to publish at least 100 videos on my YouTube account
You get the idea.
So what are you waiting for? Share with us your goals for 2009, and I am sure it will be an extra motivation to reach them.
Browse all articles on the Blog Projects category
89 Responses to "What Are Your Internet Goals for 2009? Group Writing Project"
Ibrahim Cesar

Mine:

Daniel Scocco

@Paul, I am not sure, unless the thought that the group writing project would be held on the comments section of the blog 🙂 .

Paul

I think he was referring to links in comments actually.

Daniel Scocco

@Paul, I never nofollow links on group writing projects. If people take the time and effort to participate on them, I am more than happy to share the link love.

Daniel Scocco
Paul

Nofollow is just for link juice. I've read every comment here and clicked through to their blogs when they've linked to their blog post for this group writing project. Thats the value of participating in these projects, actual visitors!

Transcriptionist

@Coral

That was a message to Daniel and not you, Coral.

Mathieu

1. Reach 1,000,000 pageviews monthly.

2. Have 20,000 RSS subscribers and 5,000 Twitter followers

3. Make enough money through my blog to live from blogging full time, which is at least $2,000 per month.

After starting back in April 2008 and learning through experiments, ton of reading on blogging blogs and from social web experience, 2009 will be the year where the blog, its community and through them, myself, will have success =D

You can read about my goals in details and how I intend to get there right here:

Coral

Hi Transcriptionist
Are you talking to me? If so, I'm not sure what you're talking about. Definitely not done on purpose. I don't know HTML..just used a blogger template?

sheena ellis

Hello here is the link to my site listing my goal.

Dominique

I only have 4 goals in mind so far and posted them on my marketing sub- blog here.

Coral

You can see my goals here:

http://www.mylifeceo.net/2008/12/my-internet-goals-for-2009.html

Rather tongue in cheek! I'm fairly new to blogging (you probably guessed that by the super long URL) …my main goal is to increase my readership. All welcome!

Kyle Judkins

I would like to reach 5,000 subscribers, expand my writing staff to 6 and become more efficient at keeping up with everyone online.

David

Brand new blog on Things to do with Your Kids.
Goals:
1. Exceed 1000 RSS subscribers
2. Write and market first e-book
3. Figure out how to make Twitter work to bring more web site traffic
4. Launch second site

Ben

You can see my goals for 2009 at:

Making Homemade Wine and Beer – 2009 Internet Goals>

It's on a page instead of a post and can only be accessed by the link above.

After 3 years of blogging, this will be the year of experimentation.

Lynda

Hi Daniel

What a great idea!

Setting goals has always been a problem for me. Not sure if it's normal to be like this, or a national (British) trait. Perhaps having been disapointed in the past, I'm loathe to even think about goals. But of late I have been prompted to put some down. So, for my blog readers and myself – and the project – here are my internet biz goals for 2009. (I also have this on my blog where the links can be found to whatever I mention below.)

1. Very soon (ie by beginning of January 2009 – to achieve regular sales of $100 per day every day. (All sources.) By mid March $300-$500 per day.

2. Finally get the niche thing sorted – I know how, but I never know /what/ to choose. (Help is on the way though.)

2. Maintain two high quality blogs posting at least three times a week to both.

3. Write and submit at least 2 of my own articles per day to two or more of the following – article directories (Goarticles, ezinearticles, affsphere), squidoo, hubpages, USfreeads etc.

4. Every month from now – set up 2 review websites and 5-10 minisites in 5-10 niches.

5. Set up full and complete autoresponder campaigns to go with the above sites.

6. Together with the above to carry on studying and using the resources I already have to their fullest. (I find Wealthy Affiliate University to be about the best, but there are others such as BecomeABlogger, Affilorama and SEO Elite which I also find extremely useful all the time). I've learnt so much from all of these in the 3-4 months I've been internet bizzing. Your Daily Blog Tips is very new to me – and it's excellent too.

7. By mid 2009 – May/June -help my kids pay off their debts. Set up monetised blogs and websites for them, for example.

8. By end 2009 – my husband no longer needs to go to work (unless he wants to).

9. Long term – must be – to pay off the mortgage.

Now, I'm off to get started making it happen!

All the best to everyone.

Lynda

Andrew

Very cool. I hope putting these in print helps me stick to them. In any case, it will be interesting to see how well I did a year from now.

Eric Shafer

Since my creative media blog is still relatively new, these are my goals for Presidia Creative (http://www.presidiacreative.com):

1. 1000 unique visitors per day
2. A 25% conversion rate from visitors to subscribers.
3. Make $15.00 USD per month via advertising to cover my hosting costs.
4. Launch a partner site.

Daniel Scocco

@Young, sure.

Young

Daniel, is any language welcome?

Blog Expert

My goals are to keep doing guest posts on other blogs to build up readership. It has raised my subscribers of 2,000 since I started doing this.

TechZoomIn

Kept my goals in Draft..will be publishing 2maro 🙂

Any gifts if someone with great goals and if they achieves that 🙂

Setting goals is easy but reaching shows the difficulty 🙂

Matt Gio | TheOvernightSite.com

I have several goals for 2009 but my main goal is to turn my websites into my full time job. I have 4 websites that have the potential to be real money makers and I am going to dedicate everyday until I reach this goal. I am hoping by the end of the summer 2009.

Navjot Singh

@Daniel – Thanks for encouraging. Well I don't want to be too optimistic therefore I am currently striving only for 200 modest more subscribers. Well obviously the more the better.

Zombie
gendut

my goals focus on increasing earning from adsense…yes from 5 of my blogs…… nice idea

Paul
Daniel Scocco

@Navjot, thanks. These goals are looking good, I am sure you will be able to get even 1,000 RSS subscribers!

Navjot Singh

Here is my post with 10 of my goals for my blog which I would like to achieve in 2009:

Daniel Scocco

@Steven, thanks for sharing. With 50k subscribers you can generate 100k impressions in a couple of days though 🙂 .

You can aim for higher impressions if you manage to get 50k RSS subscribers.
Comments are closed.