Treating Your Blog as a Business: 8 Aspects to Consider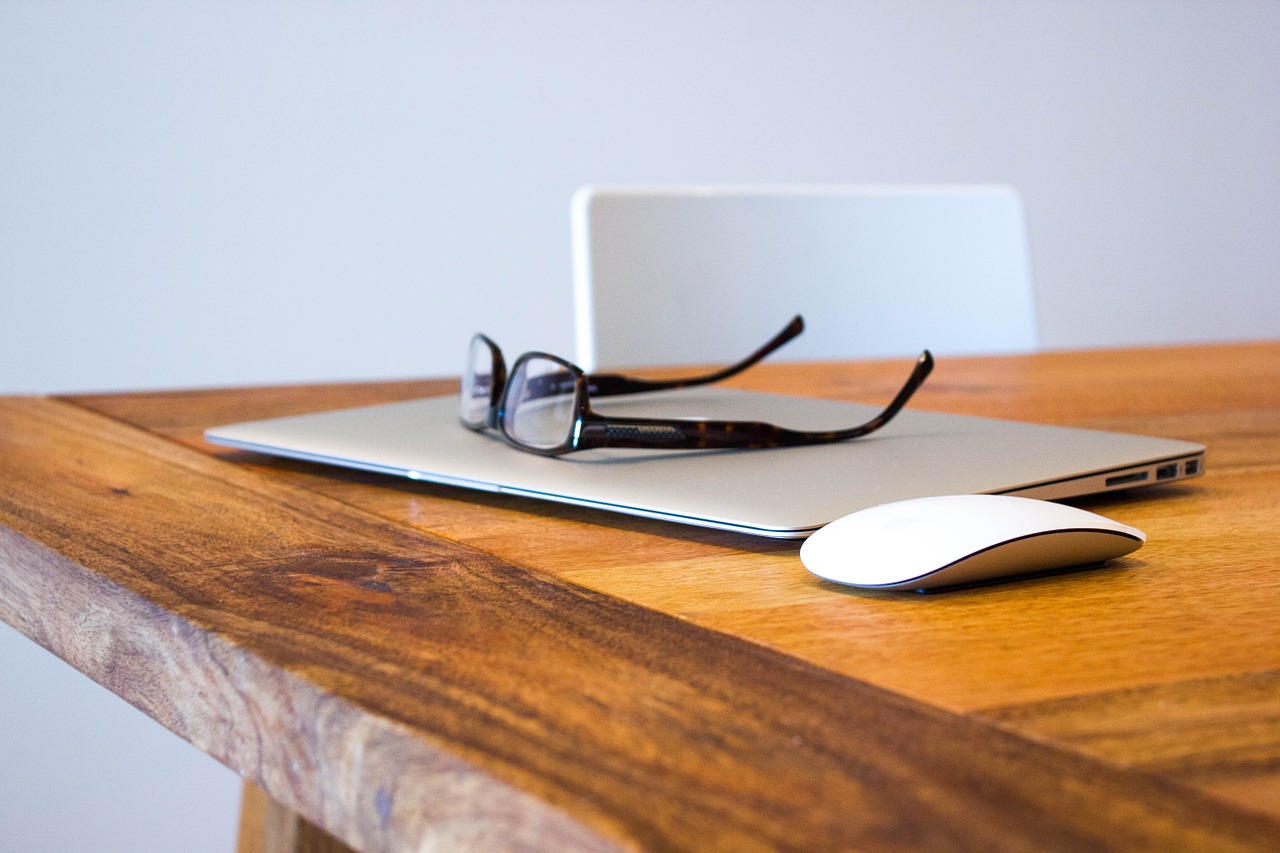 Last week I wrote a post Is There a Career in Blogging? that examined the possibility of earning a full-time income with a blog (or a network of blogs). One of the keys that were mentioned for running a profitable blog was to treat the blog as a business, not as a hobby. This is probably a pretty obvious statement for those of us that are looking to make money online, but what is really involved? How can you put this into practice? Here are some of the elements that I feel are critical for treating a blog as a legitimate business.
1. Goals
Any traditional business will have goals that are set for a specific period of time, usually monthly, quarterly, and annually. Blogging should really be no different. If you hope to make a full-time income, or even a solid part-time income, you really should have specific goals of revenue that you need to produce. It seems obvious, but I think many of us don't take goals as seriously as other types of businesses.
In order for your goals to be effective, they should be time-sensitive (meaning they end at a particular date), measurable, and attainable, although not too easily attainable. I think many of the bloggers who actually do set goals get a little caught up in the excitement and set their goals a bit too high right off the bat. As a result, many of them get disappointed and discouraged and quickly assume that blogging is not the way for them to make money online.
2. Accountability
Along with goals comes accountability. As an employee of a business you can be held accountable if you fail to meet the goals that are established for you. This, of course, can mean anything from a loss of a bonus all the way down to being fired. Too many bloggers initially set goals and then never follow up with tracking them or holding themselves accountable. Of course, I'm not suggesting that you fire yourself if you don't achieve your goals. Rather, I believe that we could all benefit by taking ownership and being willing to honestly evaluate how our performance is living up to expectations.
3. Priority
Almost all of us are willing to get up each morning and go to work all day for someone else in order to make a living. If we are willing to do this for an employer, shouldn't we make it a priority to put an effort into our own business? Although most bloggers are doing so part-time, as a business it should take priority over some other things in our life (of course this is a decision that each of us will have to make according to what is best for us). If blogging is not on your list of priorities, it's probably not a real business and your chances of making money are slim.
4. Scheduling
If making money with a blog is a priority, we should dedicate specific time for it. Blogging becomes much more difficult when it only gets your attention when nothing else of interest is going on. Make an effort to decide how much time you are willing and able to dedicate to blogging each week and create a basic schedule that will help you to get that time in throughout the week. It doesn't have to be something that you follow exactly each week, but get in the habit of seeing your time as being occupied by your efforts of building your blogging business.
5. Time Management
Now that you've scheduled some time to work, it can be helpful to track exactly how much of your time is being spent on what efforts. Try using a tool like Toggl (it's free) or a more advanced tool like Harvest to see where your time is being spent. Most of us waste a lot more time than we realize and these tools can help to increase our efficiency. If you need to track your employees, ClockSpot is a good solution.
6. Spending
Businesses are willing to spend money in order to make money. Bloggers, however, are usually looking only for the free options. I'm not suggesting that you go out and spend loads of money to build and market your blog, but keep an open mind to products and services that can streamline your efforts and increase your productivity.
7. Bookkeeping
If your blog is a business to you, it's important to keep good records of your income and expenses. As a business, your expenses will most likely be tax deductible (check with a tax professional in your country), so you will obviously want accurate records. Tracking your income can also be helpful for monitoring your progress towards goals and for confidence and moral boosts.
You can use a number of different tools for this purpose, including a spreadsheet program like Excel. If you're making decent money with your blog and you want a more sophisticated solution, there are several online programs, including Xero. For most bloggers a simple spreadsheet system will do.
8. Outsourcing
Many successful bloggers have found outsourcing to be an effective way to manage multiple projects. Daniel obviously runs several blogs, and I doubt that would be possible for him without outsourcing some of the work to others. He is certainly not alone. Hiring writers can be a good choice if your blog is producing enough money to cover the expenses. It's not the right move for everyone, and definitely not for all stages of bloggers, but be willing to consider outsourcing as an option to improve your business's profits.
What Are Your Thoughts?
What other aspects do you think are important to include here?
Browse all articles on the Strategy category
19 Responses to "Treating Your Blog as a Business: 8 Aspects to Consider"
Eryaman hali yikama

Good info thanks for sharing with us.Nice information, valuable and excellent, as share good stuff with good ideas and concepts, lots of great information and inspiration, both of which we all need, thanks for all the enthusiasm to offer such helpful information here…

medyum

I like these 8 aspects, Steven, so much so I have written about your post on one of our blogs. So many professionals we see all complain about not getting enough traffic, or not pulling in business from their blogs, and when we look, we find they're only posting once in a while, and they aren't focusing on the needs of their readers. Blogging isn't a hobby if you're in business, it can be the best darn marketing tool on the planet, but you've got to put a little somethin' into it…

Craig

no 1 is great. You need a plan and you need goals. Set a time period and then review and adjust.

Jane

Another tool for time management is Fanurio. Fanurio has a few reminders to help you start, resume or stop the timer. It also uses idle time detection for more accuracy. It can be used on Windows, Mac and Linux.

Nathan Ketsdever

30-85% of your blog's success, depending on your industry and strategy, is determined by off blog factors.

Steven Snell

Barry,
I agree, most of us overlook these things because we don't see a blog in the same way that we would see a brick and mortar business.

Ali,
Yes, your traffic should grow with time if you keep putting in a consistent effort, although spending some money on marketing shouldn't hurt.

Brigitte,
That sounds like a great idea. I might have to try that.

Patsi Krakoff, The Blog Squad

I like these 8 aspects, Steven, so much so I have written about your post on one of our blogs. So many professionals we see all complain about not getting enough traffic, or not pulling in business from their blogs, and when we look, we find they're only posting once in a while, and they aren't focusing on the needs of their readers. Blogging isn't a hobby if you're in business, it can be the best darn marketing tool on the planet, but you've got to put a little somethin' into it…

Ali from TheOfficeDiet

Another great post, Steven, thanks 🙂 I'd not thought much about bookkeeping and scheduling before, but you raise good points. I'm also beginning to consider spending some money on marketing (though my blog's only 3 months old, so I'm wondering if the lack of traffic is just cos it's still early days yet…)

Ali

Sean S.

Very true to the fact that most of us are blogging do to a lack of capitol. Most of us in the Internet realize that there is going to be growth in our own businesses. Well put on are blogs are our business and treat the as such.

Glen Allsopp

Another great post mate, surprised you didn't save this beauty for your own sites 🙂

Barry Welford

Thought provoking post, Steven. This way of looking at things brings out some dimensions that most of us don't pay attention to.

Agriya

Proper Planning and effective time management never fails. Anyhow, Thanks dude for giving such an important guidelines for blogs.

Website Promotion Lincolnshire

Great post. I am interested in outsourcing content for one of my blogs. Could anyone suggest a good place to go?

Homebizseo.com

The 2 most important aspects you listed are time management and goals. The # 1 priority of a new blog should be adding valuable content and backlinks. Therefore, time management is a must to accomplish this.

sheva381142

Writing was a tough thing to do for beginner, but it seems more fun doing that.

nick

bookkeeping is one of the major aspects of a business, and when processed properly, provides information for better analysis of previous actions and decisions made for the business. Those past actions and decisions provide good data, although not 100% accurate, that are very useful in making decisions in the future. Also, with a proper financial records on hand, you can set budgets for all of you business expenditures like advertising, outsourcing, and the like.

Visit this link: How to Proper Account Your Blog's Income Part 1: Revenue Recognition

Stephanie

Scheduling is one of my big challenges, along with outsourcing. Sometimes I'm really great at keeping to my schedule, but other times it just all goes to pieces. Outsourcing or hiring people I haven't even ventured into yet.

andymurd

Tied into having goals and accountability is having regular reviews of your blog. Don't just check to see if your goals have been met, use your your tracking/analytics to see what new directions and opportunities are available.

Your blog visitors and commenters provide a ton of data for you to analyse. Take the time to grab the information and run some figures or draw some graphs. Look at your commenters' websites. Find which words and phrases are most commonly used in your comments.

Put together some experiments and then review again.

Vinh Le

Steven, you make a great point about bookkeeping. I have been just putting a lot of money into advertising, but I am not tracking it as well as I should be to see my return on investment. Thanks for the tip.
Comments are closed.