Top 5 Blogging Myths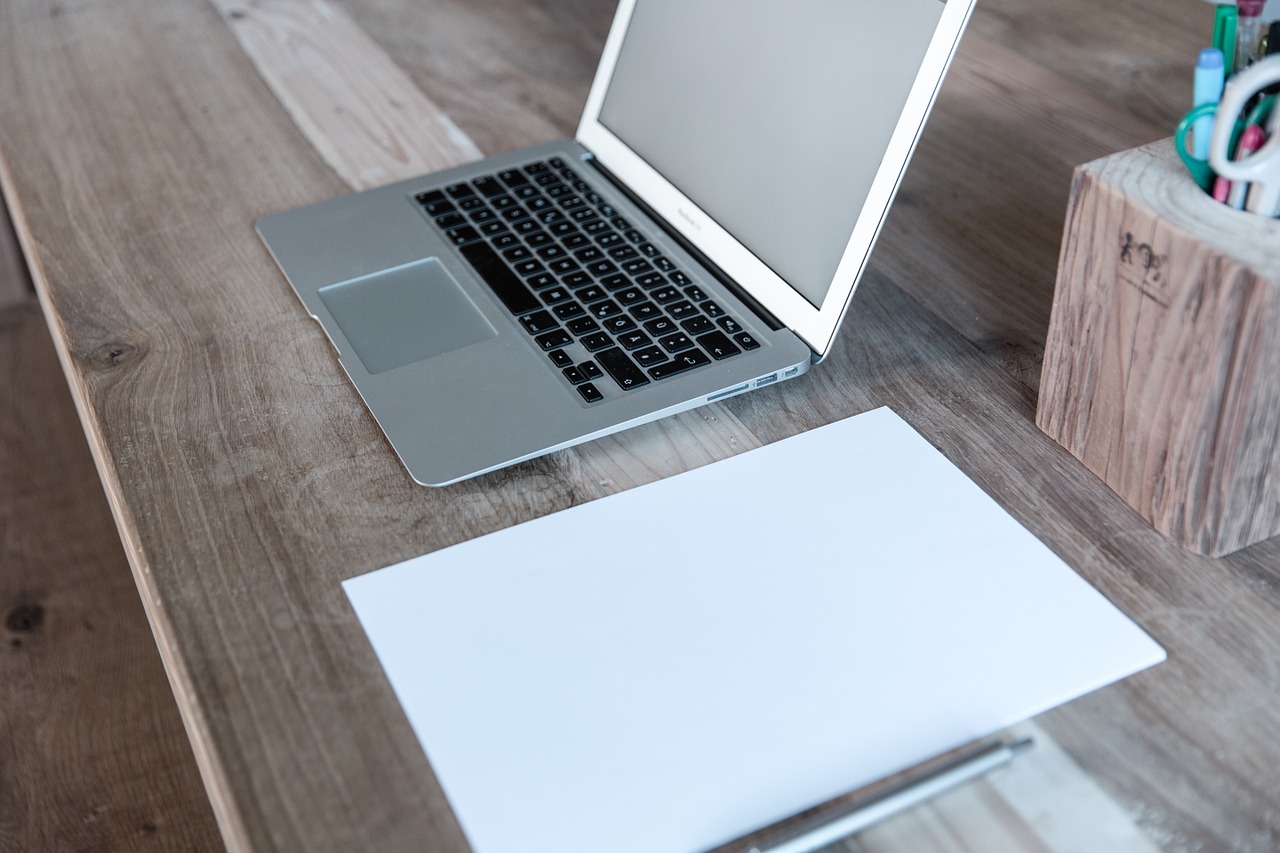 Despite the huge popularity of blogs around the Internet many people still have a distorted view of the whole phenomenon. Blogs are nothing more than online diaries; blogs are not credible; you can not make money with blogs… or so the argument goes. Below you will find 5 common blogging myths, check it out:
Myth 1: "Blogs are about teenagers sharing their personal experiences"
People couldn't care less about your cat, your aunt or your school adventures, and serious bloggers do know it. Sure, blogs emerged as online diaries, where people would share their thoughts and day to day activities with friends and family. But that was five years ago!
Over this period blogs evolved into efficient content management platforms. Nowadays you have professional blogs competing head to head with newspapers and magazines. Additionally corporations all over the world are also adopting blogs as a customer relationship and marketing tool.
Myth 2: "Blogs represent a marginal phenomenon, no one reads them"
There are many market studies confirming that blogs can already be considered mainstream. The Pew Internet Project estimates that almost 32 million Americans read blogs regularly.
That is a big number, specially if you consider all the other countries where blogging is just as (if not more) popular as in the United States.
Myth 3: "You can not make real money with blogs"
TechCrunch, Problogger, Boing Boing, Shoemoney, Steve Pavlina, John Chow, and the list goes on. Those guys are making a six figure income from their blogs. What is more important, some of them dedicate no more than a couple of hours every day to blogging.
Those are A-Listers, you might say, what about the average blogger? Daily Blog Tips is 6 months old and it is already generating $1000 monthly (despite being under monetized). It is certainly hard to replicate a TechCrunch's success, for instance. But you do not need to make $50,000 monthly to consider your blog successful, do you?
Myth 4: "Why should I blog when I can create a normal Website"
Blogs have many advantages over traditional websites, specially if you have constantly-updated content. It is very easy to organize information chronologically on blogs, for example, and search engines love that kind of structure.
If that was not enough blogs also facilitate the user interaction, meaning that they represent a very efficient platform to build communities.
Myth 5: "Blogging is just a fad and it will pass soon"
Many people argue that sooner or later blogs will just die, that most of them are inactive and so on. The latest "State of the Blogosphere" released by Technorati does confirm a slight decrease on the growth rate of the blogosphere. But guess what, the growth is still there.
Every day 120,00 new blogs are created. Further more there are 22 blogs among the Top 100 most popular media websites on the Internet (up from 12 in 2006). Blogs represent a corner-stone of the Internet, and there is no sign that things will change in the near future.
This post is part of Problogger's group writing project.
Browse all articles on the Blogosphere category
76 Responses to "Top 5 Blogging Myths"
imran

Yes you can make money with blogging however it requires a lot of patience and hardwork…..

Bang Kritikus

Blogs is psikotropica, you will not enjoy if you did not blog in a day.

Sam

Yea these are really the Big myths of blogging, especially about making money..!

We can really make a lot of money through blogging

suresh

Of late blog platform has turned into a serious challenger in terms of quality with a web site.
The rss subscriptions , email information regarding new content making it easily adaptable for people need and let the flow go on and strengthen.

Narendra.s.v

blogging is a part of my life 😀 and my biggest earner!!

Toni

This is definitely one of my Top 5 faves on the Top 5 list!

Daniel

Charity, thanks for the nice words. I guess it would be difficult to write a single post with the guidelines for creating a successful blog.

Quality content is the first requisite. If the content is there you will have time and room to figure the other aspects. But the opposite can not be said.

Anyway I will see if I can come up with more "pragmatical" posts for this discussion :).

Charity

I'm surprised as well to see these myths hanging on.

Brett – I know just what you mean about making even $50, though I'm in it mainly for the personal satisfaction of learning and forming relationships with people who have similar interests.

Daniel – I only recently discovered your blog but it has quickly become one of my faves. I'd love to see a post, about how you were able to reach the level you have in your first six months. 🙂 It's encouraging and very feasible.

charlie

I appreciate your incite. Nice, helpful list.

Mjuboy

I've never believed any of them except for #1, but that was long ago.

Daniel

Bret, yeah that is the point.

I am making around $1000 monthly from this blog and I consider myself successful. Meaning that people do not need to make as much money as Michael Arrington to be happy with their blogs or blogging career.

Bret

Great list. In Myth #3 you mentioned making money with a blog and posed the question, "do you need to make $50,000 a month to consider your blog successful?" Income is a great metric by which to gauge success; however, we can also use traffic statistics to measure popularity, comment frequency, and the simplest metric of all (and also very important) personal enjoyment. So far, I'm only measuring my successful by the enjoyment factor; however, I would love to make $50,000 per month — even $50 a month would be nice.

Daniel

Richard, there are two sides of that myth.

"you cant make real money with blogs"

and

"you can make money with blogs easily".

Both are wrong I agree.

richard

Myth 3 is true, you can make money online. But it does require hard work and patience. It's not as easy as its often made out to be

Ben Yoskovitz

It makes me laugh, and shake my head a bit that these are still myths prevalent today.

uncle wilco

A good read as usual.

Myth 4, my blog is still just a jump off point for my website, but both feed each other, but with my niche that's the best way.

Ben Evert

I love myth number 4. Make more websites, how crazy. My blog gets 65 times more visitors a day than my website. Makes me glad that website people haven't learned about blogs. More traffic for me.

thepaperbull

John's site won't slow down anytime in the near future either. There's another national newspaper article scheduled from the Globe & Mail. So more Make Money Online spinoff clones to be sure – with little variation.

Personally I'm more intrigued by the possibility of a $400-500 stream each month because that kind of thing is far more accessible for the general blogger.

Daniel

Marshall, the shocking fact is that there are many people like you out there ;).

Marshall Middle

Interesting, and I thought blogs were only a fad written by teenagers sharing their experiences about making money and nobody reads them

Daniel

Jennifer, personal blogs are OK if you are clear with what you expect from them (i.e. if you are not writing one to make money or leverage other business projects).

If your objective is sharing your ideas and personal stuff that is fine. Some people will like it and even get involved with it.

The only problem is that the audience will be limited.

Jennifer

🙁 People care! You ruined my day….I have the authentic personal blog. I love it….so whatever to number 1. Whahhhhh!

Tyler Ingram

Blogging is here to stay. Isn't really just an online journal but now they are geared toward particular industries and topics?

I like blogging both the writing and the create the scripts to do so. I just wish I could pull in traffic so that I could perhaps help support the addiction of it 😉

George

Nice list Daniel.

I wonder how many other myths about blogging you can come up with?

Joshua Dorkin

I agree that at some point the Blogging "fad" will slow, but as you've mentioned, blogging really is now engrained in the way we get information. Gotta love blogs!

Daniel

Mirko, that is another good myth. Making money through a blog will require just a much hard work as any other online or offline venture I guess.

Community Building Blog

Sure, the number of new blogs will slow as the novelty wears off. However blogging will always remain a core part of what makes the Web what it is.

– Martin Reed

Mirko

Myth 3: "You can not make real money with blogs"
On the other hand, I see the "You can make a lot of money without working by blogging" myth almost every day…

amcati

top notch post!
Comments are closed.