The Two Strategies to Find Scoops and Break News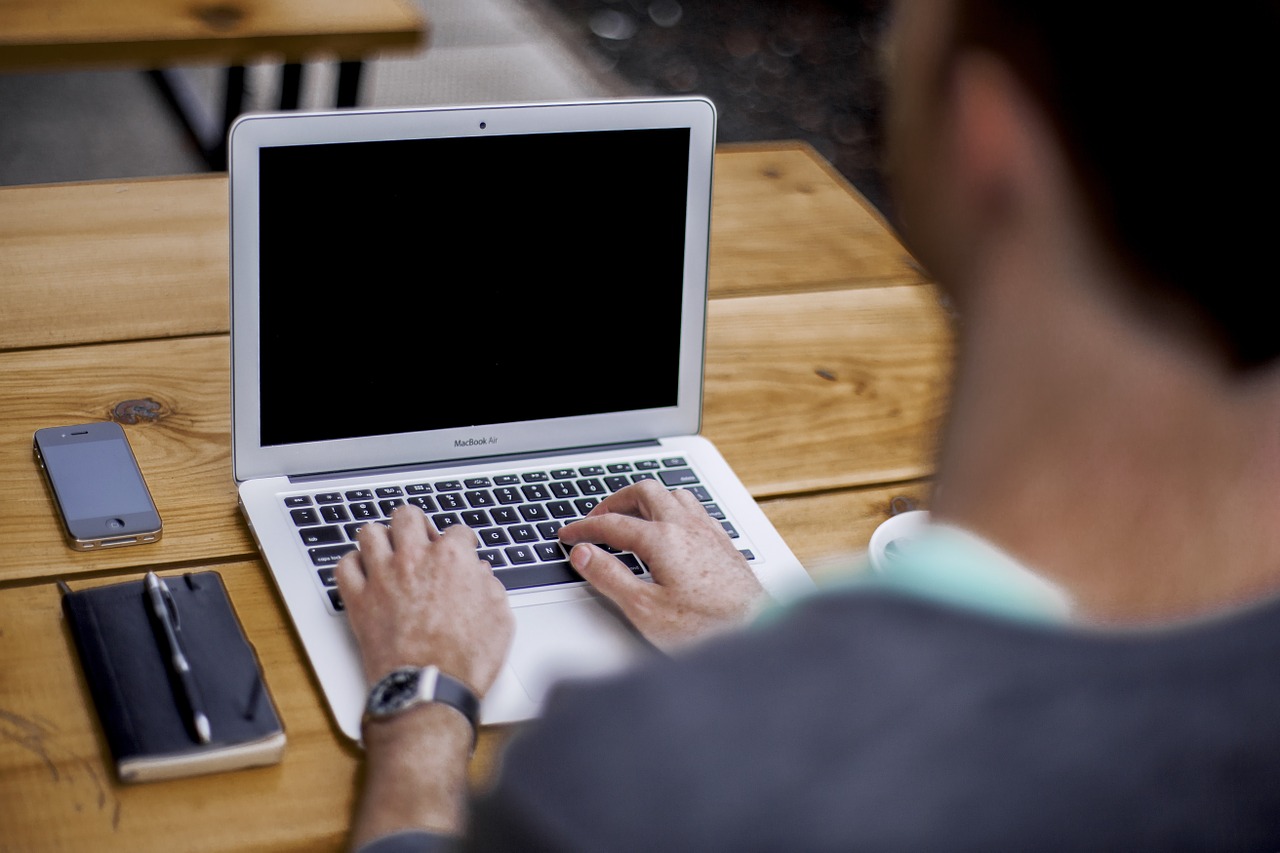 Publishing scoops and breaking news on your blog or website is certainly one of the most effective ways to attract traffic and backlinks. If the news item that you are breaking is interesting, controversial or important for the people in your niche, they will certainly want to talk about it, linking to your article as the "source."
So far so good, but how do you actually find the scoops and break the news story before other people? There are basically two strategies for this.
1. The Fast Tracker
The first strategy, which I call "fast tracker," involves tracking the information that the companies and/or people will release publicly, and then being among the first to propose that information as a news item.
Here is one example to illustrate the case. Suppose that Google announces inside its AdSense Blog that AdSense accounts will start to required a valid credit card to be accepted. TechCrunch tracks that blog, and upon seeing that post, one of its writers immediately writes about it.
In reality, therefore, this strategy is not about finding real scoops, but rather about covering them fast, so that other people will see you as an "indirect source." On the example above, for example, Google itself was the one breaking the news, but TechCrunch would probably get a lot of traffic and backlinks anyway, because it was the first tech blog to talk about it.
If you want to use this strategy, therefore, all you have to do is to track as fast as possible the companies and people that release important information in your niche. Practically speaking, you could create a special folder in your RSS reader and add the RSS feed of all those sources. Another good idea is to track sources that no one else is tracking.
2. The Real Breaker
The second strategy, which I call "real breaker," is about really being the first website to write about a specific news story or event. This strategy is obviously harder to implement, but it also has larger returns, both in terms of traffic and backlinks.
On the first example, many people would link to TechCrunch, but many others would identify the original source and link to the Google Blog instead. Had TechCrunch being the real breaker, it would get all the traffic and all the links.
How do you go about finding real scoops? It is simple, you need to have contacts with the people that have the will or authority to share that kind of information. Usually it takes time and effort to build those relationships, but if you have a news blog or website, it certainly is worth it.
On the practical side, the first thing that you need is a somewhat popular blog. It would be useless to contact Apple's PR manager asking if he would be kind enough to let you break some Apple news in your blog with 145 RSS subscribers and 342 daily (albeit fanatic) visitors.
It must be a win-win situation, after all.
Once you have a blog that is popular and respected in your niche, you should get busy trying to build your list of contacts. Get in touch with the companies, try to identify the person that is responsible for the PR or external communications, offer them some initial coverage and so on.
Journalists have been cultivating this art for decades, and it would be interesting to hear the perspective of one. If you worked or know someone who worked as a journalist and would be willing to write a guest article on this topic, please drop me a message via the contact form.
Browse all articles on the Writing Content category
19 Responses to "The Two Strategies to Find Scoops and Break News"
Jason aka Beltwayboy

I have another question for you. What is the proper way to request media passes to an event?

Garen Thoms

Will writen that how to get the real news i can't say nothing is better than what you are talking about that is true

Peace Out
Garen Thoms

Jason a.k.a. Beltwayboy

You have a great site. I'm a "newbie" to the blogosphere with a ton to learn and it's nice to find a website like yours, for all of us beginners. I have subscribed to your feed and will be back to your site ALOT to learn. Thanks for such a cool site. Jason a.k.a. Beltwayboy

Jenn Mattern

I've worked with large online outlets as a writer an editor, as a blogger for my own sites, and I used to own a small PR firm.

Don't shy away from contacting PR people just because you don't have a huge audience. You don't always need them. On the PR side, sometimes it's nice to "test the waters" before then tailoring a story to larger outlets. It's also often better to go with a smaller, but more targeted, readership than a larger but general one.

At a bare minimum contact PR folks and ask to be put on their distribution list. While some won't add bloggers, many will. When they send out the releases to the media via email, you'll get that same release, often at the same time. Then it's just a matter of who gets around to writing up the story first. When I was an editor with a content network, one of my writers broke a story from Mozilla even though his site was new. Another one was discovered by a rep with Saab, and they had asked to use info from a review of hers in a traditional ad campaign. Companies do pay attention to bloggers – it's all in what you have to say and how you present yourself; not a case of who necessarily has the biggest following.

Boerne Search

Yeah, alot easier said then done. What i would give for some friends in high places. I use RSS Feeds on my news site.

But man would it be great to have a friend on the inside with the fresh scoop everyday. Talk about a dream come true, one at the Obama office, one in Hollywood, New York, London, all different time zones.

Tom Bradshaw

Thanks, this is a really useful article. Good points to follow.

Tyrone – Internet Business Path

This post is quite helpful especially when it talks about finding scoops. In this way, more readers or subscribers will be interested with your site. Not because you post about the same thing everyday, but because you are always up-to-date in real time.

Laura-Whateverebay

It is a challenge to be the first to break the news. I have found it easier to offer breaking news of my local community. There are new businesses that will offer you the breaking news first, but I have found that most large exisiting companies simply send them out to all. I have made contacts with the employee at some sites and that has been a lot more helpful to me than their PR.

Steve Hall

The challenge that I find with this is that because my internet business is only part time at the moment it is a challenge to get the news as it is breaking. I use RSS feeds to the major websites to track new releases but I would guess that most others are doing that as well.

Melvin

Its really hard to find breaking news or to get it early… I mean even if you're the first one to write it, I doubt it would gain traction because most people would still go with the authority site…

denbagus

i realy love this post… i will use this tip. Thank you

Himanshu

i like to use techmeme,ycombinator and tweetmeme to track the latest info,also i subscribed different companies blogs to track the latest news, i think techcrunch is getting that much traffic not only because of giving the news first but also its reach in social media.

Ethan Smith

In addition to RSS readers, setting up a Google Alerts system is also helpful. It allows for tracking of certain terms and shows where they pop up all over the web.

Matej

Hate that .. my site is all about "breaking news". Usually NBC offers some content ( video, pictures, spoilers) on their press release sites. And if you are 1st one who will write about it, you get all the links 🙂

Hate is because I need to check my RSS feed every 10 mins on Tuesdays and Mondays ….

Also there are times when you are actual source but that's not so often, so it's all about the 1st thing mentioned.

Jaan Kanellis
Daniel Scocco

@Marty, sounds good, I will send you an email today or tomorrow.

Koh Samui Hotels

thanks you for good strategies.

tjp

I'm trying to develop a tool which can be quite handy if someone wants to be a fast tracker :). It's basically a real time image search engine powered by the twitter trends, twitter search, twitpic apis. There's a good way to filter news by keywords so one can be the first to learn about a specific area.

Marty Weil

Daniel,

I've been a working journalist for 20 years. I could write the guest column on the topic you mentioned in your post. If interested, please feel free to contact me. We've communicated before on a different matter, so you have my email.

Cheers,
Marty
Comments are closed.