The Smart Way to Plan a Successful Blog Post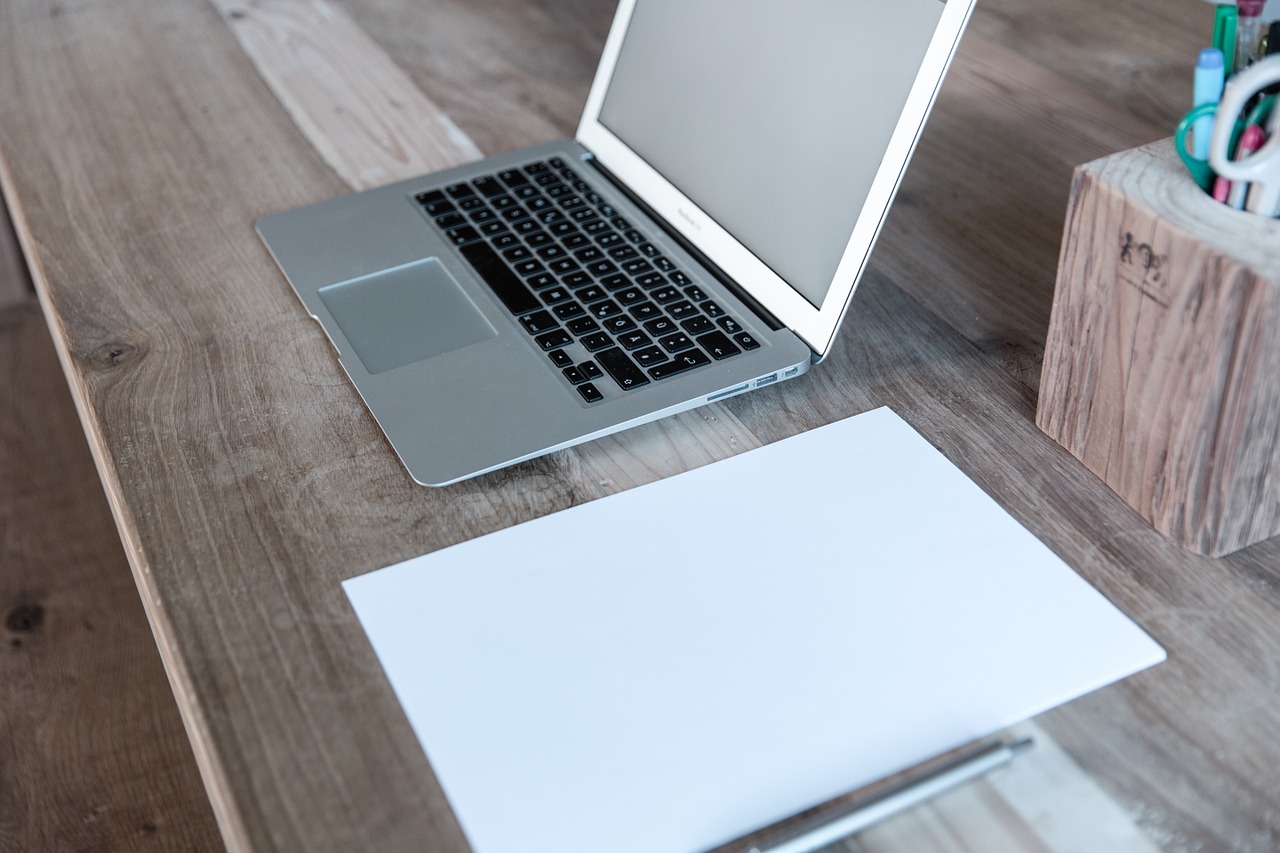 This is a guest post by Joshu Thomas. If you want to guest post on this blog, check out the guidelines here.
Every new post on your blog is the first step to new visitors and another expert opinion. So we have to make sure that we simply don't write up the post and leave it. For writing every single post, I have a plan and today I will share it with you all to write an excellent blog post. There are 3 stages of writing a new blog post that I follow:
Stage 1: Pre post planning and research
This is the most important stage of planning a blog post, where you have to decide the topic on which you are planning to post a new article on. Browsing other blogs, forums and news feeds for trending topics will certainly give you more ideas to identify a topic in demand in your particular niche.
Keyword and market research: Doing a keyword research is very important before posting a new article on your blog. The keyword and market research is all about identifying the demand and supply for a particular topic on the web. The two factors that I would seriously consider for doing this are:
Monthly search queries for a particular keyword or topic
The competition for that particular keyword or topic in the market.
I usually use many methods to identify the query count and competition. The most common of the methods I use are Google Adwords keyword tool and Yahoo! Site Explorer. They are both free, so do try them.
Stage 2: Writing the article
Crafting a good article is the next stage. This is equally important as the research part. Usage of good English without any grammar mistakes or spelling mistakes leaves a very good impression on the quality of your writing.
Having reasonably more amount of information on the topic than anywhere else on the internet is the key in writing a quality post. Have a interactive style of writing including facts and points in short paragraphs would be like icing on the cake. I highly recommend you all reading DailyWrintingTips.com for improving your writing skills.
Giving importance to OnPage SEO while writing an article
One should never ignore the importance of SEO while writing a blog post, make sure you have a plugin that takes care of most of your on page SEO factors. I use All in one SEO pack for this purpose.
The various on page SEO factors that you should give importance to are:
A very effective Title in line with your keyword research results
Good description and keywords
Usage of "Tags" in WordPress blog's new post option
Usage of H1, H2, H3 headings within your post
A good keyword density
Usage of at least one image within your post with the ALT tags comprising of the keywords.
Stage 3: Marketing and publicizing the post after publishing
Although you have published the post, its all not over. The final step is publicizing the post effectively on the Internet. SEO is again an important factor here.
SEO of published articles — PR analysis.
Do a Google search for the article you have published and identify the top search results and what are the factors leading to their SERP (Search engine ranking position). The most obvious reasons could be:
Page rank of the website
Number of backlinks to the domain (BLD)
Number of backlinks to the page (BLP)
Domain age
On page SEO
Anchor text of the backlinks.
Post studying your competition success, you can replicate the same on to your posts by linking to your article from high PR dofollow blogs and directories. Also usage of social networking by Tweeting your article links on Twitter and Facebook could improve your article's exposure.
Take Home
Blogging is not simply posting a defined number of articles in a mechanical manner, That's what most of the auto blogs do. Blogging is about providing value to the Internet and sharing valuable information.
The cycle of publishing a new article is not over until you complete the circle of research, publishing and publicizing of your new blog post. Wishing you all the success in blogging.
About the Author: Joshu Thomas is a full time blogger. He quit his day job and successfully earns a good living by blogging. You can read more from him on NapIncome.com.
Browse all articles on the Writing Content category
26 Responses to "The Smart Way to Plan a Successful Blog Post"
Thomas Austin

Successful blog posts are very important for the traffic gathering. And a blog post is mostly successful when it achieves a lot of comments and visitors there. The tips you posted is very important and effective. Thanks for the post.

Thomas Austin

They are really helpful as I did it and got advantages. You can follow them. This is a good and useful post. Thanks for the blogger who post this informative post honestly.

Joshu Thomas

@ Praveen: You are right! Thanks for your kind words.
@ Tech84: Great! Am glad you liked the post.
@ Thomas: You are welcome buddy, Thanks for the kind words!

Cheers
Josh

Thomas Austin

Nice post!! And now I'm cleared about the necessity of my post. Thanx dear. Continue your posting.

tech84

I'm gonna update the alt tags in the images on my site (if i have time). Great read, including the comments in this post.

Praveen

I agree, pre post planning is the very important. Our post's quality depends on how much time and care we take to write them.

Nice Post 🙂

Pradip Gharpure

Very informative and useful article on the subject. Clear path to follow for blog writers. Thanks for this publication.

Joshu Thomas

@ Ozio: I agree with you!
@ Pradip: Glad you liked the post and it helped. Cheers Mate!
@ Praveen: Thanks buddy for the kind words!

cheers
Joshu

Ozio Media

This is a tip for those beginning a blog and still wondering why their blog is missing from search engine indexes. Your blog URL must be added to search engines, if not, all the effort spent on SEO will be for nothing. There are many blog directories as well and adding your URL to them can be quite fruitful. Publicizing your blog post on Twitter and Facebook will only get you so far.

Joshu Thomas

@ Jeff,

The major reason i assume is that H4 is more readable when comparing it with your content font, H3 and above blows it up to be very huge. having a head tag is required for good onpage seo ranks..

cheers
Josh

Jeff Goins

Is there no difference in worth of H2 between H3 or H4?

Jeff Goins

Great tips. I'm learning how to do keyword research now.

I noticed that some bloggers (e.g. Copyblogger) jump straight to H3 when they do lists. In fact, you went to H4 for your subheaders. Why is this?

Nishant

"Usage of at least one image within your post with the ALT tags comprising of the keywords."

Correction:
Having an image with an ALT tag is same as having a keyword with anchored text. In fact, it is proven in some cases where IMG with ALT tag performed better.

Stephanie Orges

Some really useful tips in here, Joshu; thank you!

As an aside note mostly to Daniel, though, would you mind proofing your guest posts more thoroughly? The content is always good, but I've seen some pretty glaring errors in several of them. I expect more from the guy behind DWT. I think many of your contributers are not native English speakers, so errors are understandable on their part, but it would benefit both them and your readers if you did a quick edit before you posted them.

Thanks!

Joshu Thomas

@ Justin,

Yes, Keyword research is the most important part of publishing a new post. This will make sure that you get the maximum out of a new topic, by making sure you avoid publishing something that some one has already published.

@ Mani,

Not sure why most blogs dont use, but its great if you keep all the SEO best practices in practice, as this gives you an upper hand over the others. Generally established top list blogs have a good readership, they are not totally dependent on SERPs alone.

@ Rakesh,

Yes picking whats in demand is the name of the game!

Cheers
Joshu Thomas

Mani Viswanathan @ DailyBlogging

Ya, even I'm assuming that would be the reason behind it.

Joshu Thomas

Mohsin,

Thanks for the kind words. Am glad you enjoyed the article and tips.

Cheers
Joshu Thomas

Rakesh Kumar

Generally i just informed people about new gadgets but after read this post i realize that i should pick up only those topics which is very popular among them. Thanks

Mani Viswanathan @ DailyBlogging

Well I know Keywords are pretty essential & they should be used as meta elements. But I still have a doubt. Why don't big blogs (including DBT) don't use meta-keywords ?

tech84

Thanks for the info, I will try to incorporate what I've read here whenever a publish a new post for my website. Im still learning my way to this SEO thing.

Justin

I do all of the things that you mention except for using adwords or yahoo site explorer for Keywords. I keep forgetting that step.

mohsin

Thanks for the article but no "Reader Reward Program Letter" 😉

Joshu Thomas

@Mighty: Am really glad that you liked the advices, sure they will make a huge difference when you plan things smartly and well.

warm regards
Josh

Mighty

Thanks Joshu. this is a handy tool! 🙂 Will tweak my blog posting strategy and apply what you wrote here.

Geet | HobbyIdeas

A good summary of how to RWM (Research, Write & Market) a post. I do visit DailyWirtingTips to improve my language skills. I am on Blogger so can't use AllinOneSEO, but I am still satisfied with my manual on page SEO.

Budi

"Usage of good English without any grammar mistakes or spelling mistakes leaves a very good impression on the quality of your writing. "
Yet you typed "DailyWrintingTips.com".
Comments are closed.