The Mass Guest Bloggging Strategy: Can You Do It?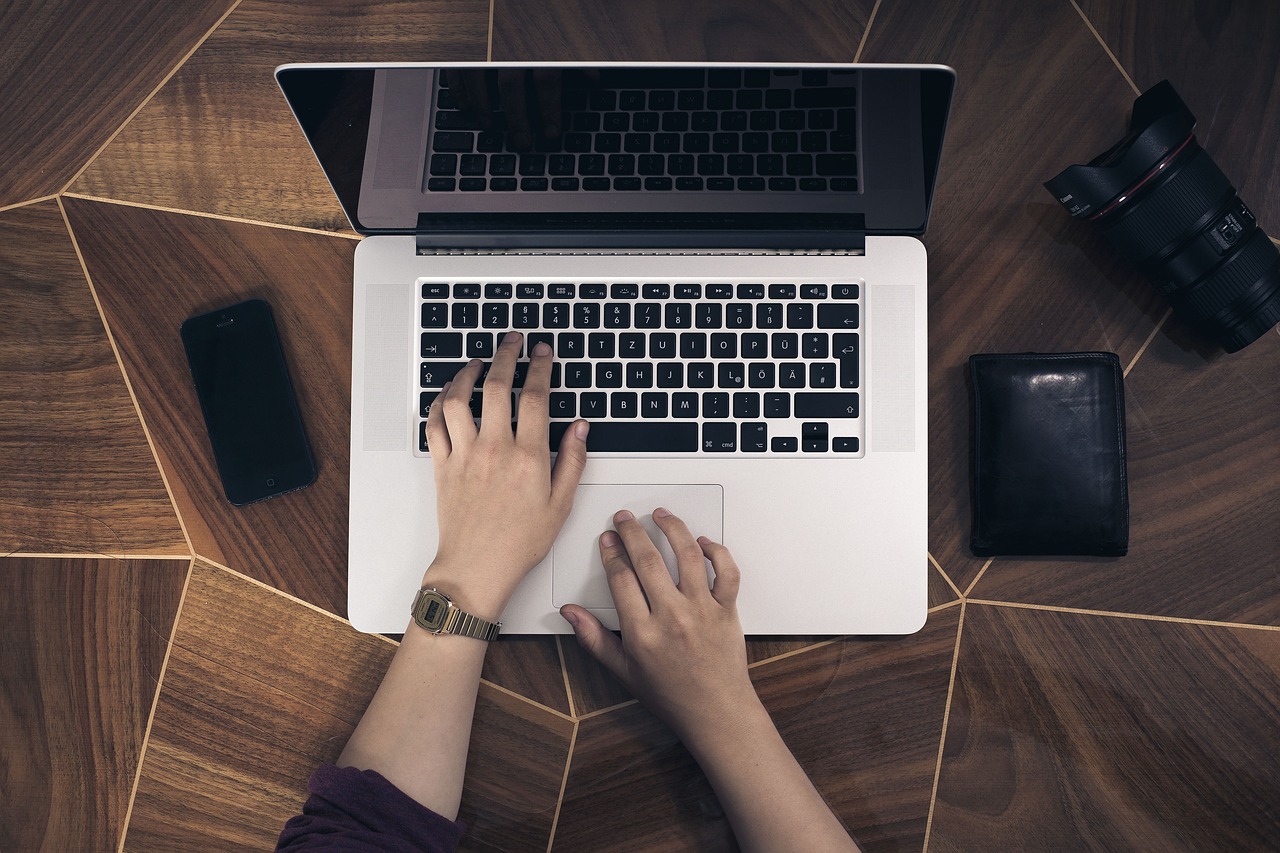 A couple of weeks ago I wrote a post saying that I needed to hustle more, and one of the goals I set to myself was to reach 50,000 subscribers by July 21.
Many readers posted a comment or emailed me asking how I planned to achieve that goal. Well, I have many things in mind, and I'll talk about them individually. Today I want to talk about the first strategy I'll use: mass guest blogging.
You already know what guest blogging is, and why it is an effective promotional strategy. It basically allows you to reach a new audience, to network with fellow bloggers, and to receive some traffic along the way. But what about mass guest blogging? It is the same thing, but implemented on a mass scale.
For example, you could write and publish 20 guest posts on blogs inside your niche, all within a 30-day period. Alternatively, you could aim to get one guest post published a week, for 6 months in a row.
I like the mass guest blogging strategy because it creates synergy. That is, the results you will get with the 20 guest posts packed in a single month will be larger than the results you would get if you were to publish these same posts scattered through a longer period, say one or two years.
Why is that? Because when people see your name (or the name of your blog) everywhere on a short period of time, they start wondering what the fuzz is about, and they get curious or motivated to visit your site and possibly to subscribe to it.
Leo Babauta used this strategy when he was promoting Zen Habits in the early days. I remember I would see a guest post from him on popular blogs every other day, and that is how I discovered his blog and became a fan of his work (and probably how many other people did, too).
My goal is to write and get one guest post published every week, for the next 6 months. The one for this week is up on Problogger, and it is titled 9 Tricks I Used To Triple My AdSense Earnings In 30 Days. I'll also try to double the efforts on some weeks, publishing two guest posts instead of one.
It will be a lot of work, but I am sure the results will be worth it. On top of that now I made the whole thing public, so I have some extra motivation to walk my talk.
But what about you? After all you read this blog to improve your own, right? That is why I wanted to invite you to this challenge. Can you write one guest post per week and get it published on blog relevant to your topic? I am sure you can, so get on with it. Make a list of 10, 20 or 30 blogs where you want to guest post, brainstorm some content ideas and start writing the posts straight away.
Within six months I'll write another post with the results of the challenge, and I'll be looking forward to hearing your feedback.
Good luck!
Browse all articles on the Promotion category
39 Responses to "The Mass Guest Bloggging Strategy: Can You Do It?"
Nate Moller

Great challenge! I realized the other day that I have over 70 draft blog posts waiting to be finished off and published. What a better time than now to finish them up and share them on industry specific sites.

Question: Along with the guest posts, do you still plan to publish daily on your own site too? I would assume the answer is Yes due to the name of your blog but just wondered how you can pump out so much quality content.

Thanks!

Blogging For Cash Successfully

Mass Guest Posting – Nice tip on increasing one's brand and exposure as well as increasing traffic to one's blog. It gets you to write faster and interact with others as well as give you insights and ideas for more content for your own posts.

I'm still learning to blog and will try this soon. Thanks.

Ching Ya

I have tasted the sweetness of guest blogging. 🙂 Yes, it will be a fantastic plan and one of the tasks on my to-do list this year. I was quite surprised to read your post on problogger the other day, but thought it is a smart strategy to start with. I'm sure what you about to share with us 6 months later will be a fruitful experience, no doubt. Anticipating for that.

Guest blogging – one of the social media trends this year, all the more happy to embrace the challenge. Wish everyone a huge success!

@wchingya
Social/Blogging Tracker

Mathew Day

I like this idea of "Mass Guest Blogging", never really thought about doing it before. Thanks for the motivation.

I need to get hustlin online as well, and it's kind of crazy because I was just thinking about that I needed to start doing guest posts the other day. I had actually put it on my to do list starting this month.

I like your goal though, 1 guest post per week, quite achievable.

I still need to work on backlinks and few other things as well to get my blog to where I want it to be at.

I read that guest post on "Problogger" the other day and it was great. It gave me some nice tips on Adsense.

cheers!

Web Marketing Tips

Believe it or not but Guest post can open more doors for you.

With this you can easily reach to those readers which were untouched by you and by your blog.

poch

I really admire the way you challenge and motivate bloggers to improve their traffic Daniel. Bravo!

Christopher

This is something I need to work on myself. I'm going to try and follow along with this. I was planning on trying to do one a week myself anyways. I'm interested to see how things go.

Tagliaerbe

@Daniel Scocco: if you want to "guest blogging", in italian, for my blog… i'm here to give a hand 🙂

Daniel Scocco

@Melvin, just the usual suspects: problogger, shoemoney, copyblogger, john chow and so on.

Melvin

..and since we're kinda on the same niche Daniel, I would really appreciate if you reveal your list of blogs to guest post on.. 😉

Melvin

Actually this was my tactic since late last year and I called mine mass guest blogging too until I read this post (lols mine is 5 per month only).

Its a pretty great tactic I must say but for me the most crucial part is finding the perfect blogs to make one. I mean because we need quantity, oftentimes we may get lazy just cranking up one guest posts on several blogs even though its not really that related to the niche.

Dan Harrison

Hi Daniel, I mentioned this to you before. Perhaps you might be interested in taking a look at http://www.blogsynergy.com/ – as it's a platform for finding guest blogs to write for.

The more blogs we have on there, the easier it will be for people to find blogs to write for. Currently we have 112 blogs listed wanting guest posts in a whole range of niches.

Dan

mohsin

I am definitely into it, but I have some problems in managing my job with some other projects + blogging 😉
But I will get you sooooon !
🙂

Agent Deepak

Nice Idea. I was too lazy not to think of it. Lately I have realized I need to do more guest post.

Sean Mathena

Great post! Since my first guest post goes up on Wednesday this post was very timely!

Clive

I guess I'm paranoid but I'm always so unhappy with how few posts I have on my own site ( most of them inept blogging videos – my USP) I just can't even consider finding the time to post on somebody else's blog.

I have noticed though that the World and his Mum are promoting this Guest Posting lark as a way to getting more visitors to a blog ( in other words the Pro Bloggers will have a queue of wannabee guest posters lining up around around the block.

Woohoo for them! But come on! How badly do you really need to ingratiate yourself with somebody else's audience?

If that's for you then fine, but I can't handle the ensuing rejection with all that competition so I guess I'll just keep doing stuff on my own blog for now – sad I know but what the heck!

Bob Bessette

I agree wholeheartedly with others that guest posting is the best traffic generator. But, it also depends considerably on what blog you are guest posting on. The traffic generated from my DailyBlogTips guest post was phenomenal. With other blogs, not so much. But that doesn't mean it wasn't worthwhile to guest post on those other blogs. It most definitely was because, as you said Daniel, it exposes you to other audiences that you may not otherwise be exposed to.
I enjoy writing posts for blogs about blogging because I really don't want to do that on my own blog since that is not my focus. It gives me a chance to write about what I have learned and I know it will be read by other bloggers, specifically.

I like your challenge as I am always on the guest posting bandwagon anyway.

Best,
Bob

Dominique

It's funny you post this now. I've been planning and scheming the exact same thing. At the beginning of March I'm going overseas by myself so there will be many long hours on planes and in hotel rooms with nothing to do so I thought it would be a great opportunity to get some writing done. I plan to do a mass guest email when I get back. Let's see how we all get on.

Stephanie

This is one of the many things I need to just start doing. I've been improving my work routine of late, now it's time to really improve the marketing routine.

Eric

If you can write one guest post a week for the next 6 months you'll be doing pretty darn good actually. That's got to bring in some kind of results for sure!

Kristoffer

I'm also planning on doing some guest posting. Perhaps in the winter holidays when I've time to do it.

Dana @ Blogging Update

1 guest post per week is reachable — but 1 guest post that approve is hard for me.

Ed

I would totally do that. The thing is i cannot really find much big blogs in the computer,internet tutorial niche. How do you find sites to publish on?

Bamboo Forest – PunIntended

I'm doing that right now. I'm submitting one guest post a week. Problem is, it's often not in my niche. My niche is funky — but I find it easy to write on the topic of writing and blogging, so we'll see where that gets me in the near future.

Guest posting outside of your niche is a lot easier: You don't have to sacrifice ideas for your own blog and thus the pressure's off.

I'm sure my returns won't be nearly as good as if I was guest posting within my niche, but it's just a little experiment I'm doing. And besides… it will definitely improve my writing.

Good luck to you! Love that you're being proactive. Let's all get our hustle on, OK?

~ Bamboo Forest

ppc tips

This should be an interesting experiment. I look forward to seeing the results from the challenge. Thanks

Daniel Scocco

@Eric, some good points, and I agree with them.

Eric C

Some responses. The first is that guest posting is what I believe to be the most effective blog promotion strategy, bar none. Commenting will get you minimum traffic, but guest posting will bring it in huge, especially the bigger the blog is.

I have some qualifications. The first is that it is really hard to find suitable guest post blogs. Certain niches are way more guest post friendly than others, meta-blogs (blogs on blogging) are way more guest post friendly than many other niches. Many popular blogs don't allow guest posts.

As my co-blogger and I have begun guest posting in earnest, finding suitable blogs and websites has been a challenge.

Second, more specific to this post, timing guest blogs is really hard. I sent out my first three guest posts in Nov. One was published in Dec, the other I never heard from and just sent out to another website, the and the last one will be published this Thurs. I think the goal is to send out three guest posts, not publish three guest posts. In the end, the blog authors are the ones in charge.

Final thought: guest posting is a really good way to see if your writing is good, by getting validation from other bloggers.

Dave Doolin

Daniel, I'm about to the same, targeting my first 5000 subscribers though. I'm a few years behind you… no worries. I do want to update my site design first.

As far as acquiring guest authors as Vivek mentions, I've got that one figured out: I don't look for "famous" people, just people writing quality stuff.

Daniel Scocco

@Vivek, I believe you got this wrong. The strategy is about you guest blogging on other blogs, not about you receiving a lot of guest posts 🙂 .

Vivek @ InfoEduTech

the mass guest blogging is good if your blog is well established and getting handsome amount of page views and having a good GPR. it will attract more writers to your blog and helps you to generate more posts in a month.
Sooner i will also start guest blogging on my blog.
Comments are closed.