The Good, The Bad and The Ugly Ways of Getting Traffic to Your Blog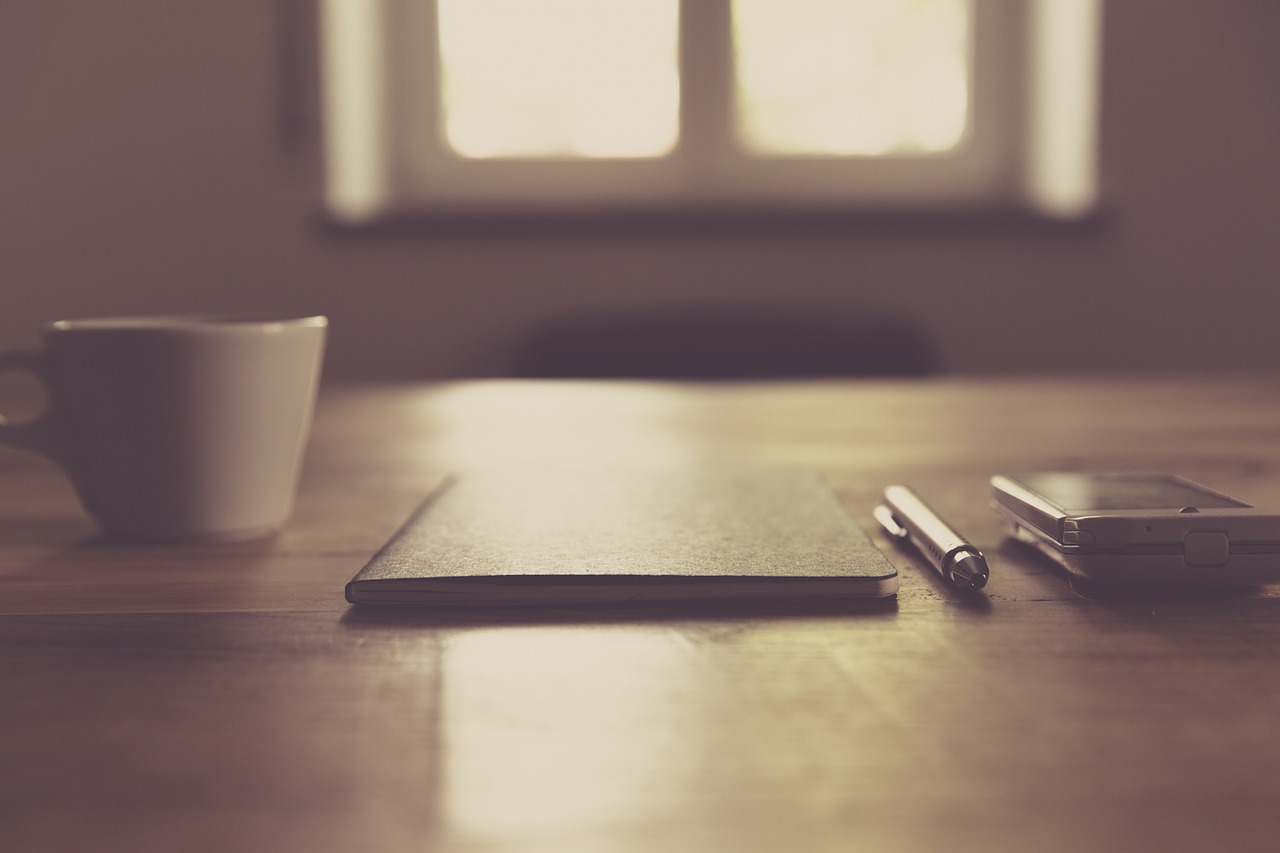 This is a guest post by Himanshu. If you want to guest post on this blog, check out the guidelines here.
Experience really counts! I've been blogging for a while on many different blogs. Before turning into a partial-pro blogger, I did some research on ways to get traffic my blog, and I would like to share my points of view with you. What is the good, what is the bad and what is the ugly way of generating traffic.
Natural Back links
Every blogger dreams about this. As the number of natural backlinks increase, your authority will also increase. But the point here is, are those natural backlinks really worth it? The answer is yes. It is a kind of virtuous circle. The higher the number of backlinks you have, the higher your authority, and the higher your authority, the more natural backlinks you will get.
In my blogging career, I've learned only two ways to get good backlinks: hard work and patience. By hard work I mean the content you write. Blogs like SixRevisions and Hongkiat are among the most popular design blogs. If you visit them, you will realize the reason: the publish a lot of high quality content on a very frequent basis.
Comments
I think I don't need to tell you why you should be commenting on other blogs. For instance, I still remember the articles TechCrunch articles where I managed to leave the first comment. At that time, my blog used to get around 40 visitors a day. On that particular day (when I left the comment) my visitor count increased to around 110 visitors.
Some tips while commenting on other blogs:
1. Try to be the first one to leave a comment. Definitely it requires you to be pro active or to have some luck.
2. Try to ask a question on your comment. This is a 100% proven way of getting traffic. But of course I am not telling you to ask "How you doing buddy?" but something which will make readers think and incite them to visit your blog.
3. Try to keep it simple. Never write lengthy comments. Nobody has time to read a comment by someone they don't even know.
Forums
Forums are always a good way of bringing in traffic to your blog. You can either ask your blog related question there, or you can put your signature as your link there.
Things to remember:
1. Never ask useless questions just for the sake of getting some extra traffic. There are always smart people who can ban you from the forum forever.
2. When you put your blog link as your signature, try to use some eye catching anchor text. For example, "How I earn few extra bucks working part time" sounds way better than "Click here to earn money".
3. To take maximum advantage of forums, be regular. Devote 5 minutes every day to post there or start a new thread. This means 5*30 =150 minutes a month. It can get you at least 300 visitors a month and is very good in the long run.
Twitter
Twitter has always been a very good friend of mine for getting Traffic. Mostly the traffic depends on the kind of content you write. Twitter traffic is crazy about social media. If you are writing something like "10 tips that can make you Twitter rich" then I am sure your followers would love to retweet it for you.
One thing I really like about Twitter is that your articles which never get attention on social bookmarking sites can also drive you a lot of traffic.
TIP: Twitter will only pay you off if you are regular. Try starting from 10 minutes a day and keep ReTweeting stuff. Most of your followers will reciprocate you and will RT your links too.
Search Engines
This requires no clarification. But before starting your blog, you have to decide whether you really want organic traffic or not. If you do, you will inevitably need to play around with SEO. It is also worth remembering that some blogs will naturally perform better than others as far as organic traffic is concerned. This is usually the case with tech related blogs, for instance.
Buying links
If you are really passionate about blogging and following "natural standards" without any black hat tricks, then buying links is BAD. Period!
Social Bookmarking
There are multiple ways of looking at things. Some think it is good and some think it is bad. Let us know the reason why is it so.
Why social bookmarking traffic is bad for my blog?
Social bookmarking traffic is very smart. If you are trying to make money with contextual ads like Adsense, for example, you will notice that such traffic will covert very poorly, if at all..
And why is social bookmarking traffic is good for my blog?
This is no brainer. More traffic means people like your content. Just imagine even if 1% of those visitors link to your article from their blog. Also imagine if 1% of of those people visiting your blog for the first time become your subscribers.
TIP: If you want to have success with social bookmarking sites, work on the quality of your titles. They can literally make or break your social media success.
Family and Friends
If you are deliberately asking your mom to visit your blog and check out some geeky stuff over there, then I think you need to go back to Blogging School and try harder.
On the other hand, it also depends on your niche. If you are writing about cats and dogs and your content is making your family and friends at least grin, then you've done a very good job.
You can read Himanshu's take on technology on his blog, Whibb.com
Browse all articles on the Promotion category
69 Responses to "The Good, The Bad and The Ugly Ways of Getting Traffic to Your Blog"
Mkcoy

woohoo great tips great tips couldnt survice without these! Thanks man.

forum master

I've really benefited from Forum traffic. I couldn't imagine getting consistent visits from on post for over 7months now. I share this information with my subscribers. Its all about find out what works best for you. Thanks for the information.

mark harrison

I find twitter is by far and away the best for building backlinks…and quickly too. Use a 4 point plan for your tweets…1.personal tweet 2. retweet 3. your site tweet 4. interesting article tweet (not yours!) Rinse and repeat. I'm no expert but it works for me.

bloggerdaily

Nice list. I can conclude that content is always the king. But we have to communicate and visualize our blogs so they will be noticed by the others. If we know how to create a good content and communicate with the readers, we are one step in front of the starting line. Thanks for the awesome tips =)

Himanshu

@Crazy Oldie – Take inspiration from Reg Saddler (@zaibatsu). This top user was was banned from Digg and now he's using Twitter as an high time alternative.

Ben

Wow, nice compilation of great tips in a condensed form. I forget about the long comments sometimes and get carried away.

Crazy Oldie

some useful tips buddy. I should get more proactive on Twitter.

How many things should I retweet? I dont want to look like a spammer…

Josh

Indeed. I like finding articles that have a simplified working list that I can think on and incorporate into my own work flow. Thanks for the article.

Boerne Search

Of cousre I'm the last to comment. I have bookmarked this article. I find it to be one of the best ones yet. I started Twitter and I love, in fact I follow just about all your pointers. This is a great pass on so I don't need to try and explain it every dang time to when asked the questions on forums and such. lol

Kane

iGoMogul

Great tips, especially those about comments. That's the first thing we recommend to iGoMogul clients who want to increase traffic to their blog because it's simple, effective, and helps build a sense of community.

Maricel

I am new at blogging and these are really helpful, thanks a lot!

Chris

Posting on forums and commenting on blogs are such great ways to get traffic. I make a point to do both, not only for marketing, but because I learn so much. Twitter too, has been a gold mine of information for me.

Himanshu

Thank you so much Daniel for allowing me to guest post here and thanks everyone for the sweet comments.

@Roseli – very well said about Alexa rankings but I have never given priority to Alexa. If you are targetting organic traffic, sooner or later your Alexa will definitely improve. Patience is the key here.

Tina Gleisner, Founder Assn of Home Professionals

Daniel, Some really great points here which I will save & share in the future. I'd also like to suggest that you include the post title in your newsletter subject line … as I found myself editing to add this info.

Julius

Great article, especially for someone like me that's new to blogging.
Thank you and more power!

seo services brisbane

I also use Stumbleupon which generates a fair amount of traffic. Traffic does not convert very well and tends to give a high bounce rate on my stats but I figure that if I get a few that stick then why not.

Tom Bradshaw

Thanks for the tips! I'll be setting up my own blog in the near future – some tips I know and use, but I really do need to get in Twitter!

adis

so my blogwalking activity is the best way, isn't it?

MGsblog

Awesome points great article. I love commenting and I think this one are the best natural links you can get but you need to work hard. I never bought any links and I don't think I will, you can gain links in some many ways why pay for them.

naama zamir

there are some really good tips here. I have Twitter but still hav'nt' figured out yet the possibilities it encloses

Another Way To Earn Money

This is great, I'm quiet active in a forum and left a signature in every post, then my blog rank is higher.

iCan't Internet

Well, I wanted to be the first to comment on this post, but the emails get a delay it seems 😉
Better luck next time!!!! 🙂

Marko Saric

Great tips!

…and the best way is to do guest blogging on authority blogs in your field from my experience. It introduces your name / blog to a huge and targeted audience, it sends you lot of visitors, new RSS subscribers and gives you a great targeted link for your SEO needs.

Tom Duong

I've also been getting a lot of traffic from social media sites like Facebook and especially Twitter. Great tips on about the commenting section.

Tom

Stefan | StudySuccessful.com

I agree with Liane, commenting is a good way to get traffic. I think the half of my traffic comes from one, authority, site where I comment a lot.

Good post with good tips!

Sudeep

Hey ,
Rightly said how about using all those crazy social sites that can help us to divert traffic like digg , technocrati ,stumble upon , ezinearticles .They would also bring lot of traffic do not you think.
Regards
Sudeep

InternetHowBlog

When you talk about social bookmarking, you've got to mention, building friendship with other bloggers or site owners. For instance submitting to Digg your story is not enough. You need to have friends who will digg it and share it with others. That is the key with bookmarking sites. Many just submit and forget about the submission. However, after you submit you should also promote it to your friends.

SEO Tips

Nice tips and I love the article title 🙂

Great read, thanks

Liane

Commenting is a great boost to everything! I always love the line :commenting your way to the top"

Roseli A. Bakar

Great tips Himanshu.

One more thing to add, although social bookmarking traffic are not "converting" traffic, they are a big help in increasing your alexa ranking.
Comments are closed.