The Best Website Taglines Around the Internet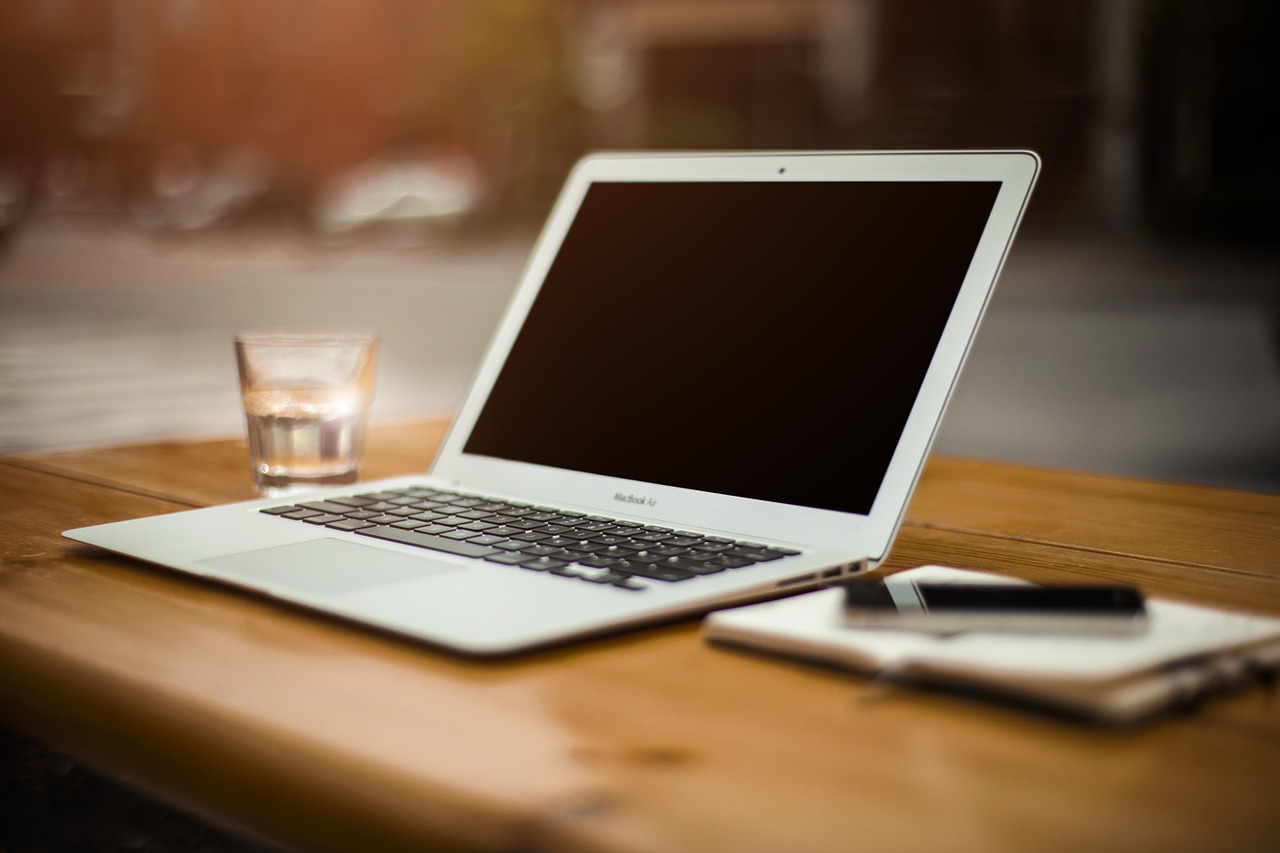 A tagline can make or break a website (well, maybe not, but it is cool to be dramatic). Below you will find a collection of the best taglines around the Internet. Some of them are funny, some are clever; but all of them deliver the message! Hopefully it will serve as inspiration.
The Straight Dope: Fighting Ignorance since 1973 (It's taking longer than we thought).
Maxim Philippines: The best thing that ever happened to men … after women!
The Consumerist: Shoppers bite back.
Random Acts of Reality: Trying to kill as few people as possible…
Joshuaink: Same old shit, different day.
The Superficial: Because you're ugly.
Smashing Magazine: We smash you with information that will make your life easier. Really.
The Best Page in the Universe: This page is about me and why everything I like is great. If you disagree with anything you find on this page, you are wrong.
Scaryduck: Not scary. Not a duck.
The Art of Rhysisms: Chronologically inept since 2060.
Needcoffee.com: We are the Internet equivalent of a triple espresso with whipped cream. Mmmm…whipped cream.
Ample Sanity: Life is short. Make fun of it.
Rathergood.com: The Lair of the Crab of Ineffable Wisdom – a load of stuff by Joel Veitch that will probably crush your will to live.
The Breakfast Blog: In search of the best eggs in town.
Dooce: Not even remotely funny.
Pink is the new blog: Everybody's business is my business.
Shoemoney: Skills to pay the bills.
Oh No They Didnt't!: The celebrities are disposable, the content is priceless.
YouTube: Broadcast Yourself.
Waiter Rant: Do you want Pommes Frite with that?
Newshounds: We watch FOX so you don't have to.
Sabrina Faire: All the fun of a saucy wench, none of the overpriced beer.
Defective Yeti: A maze of twisty passages, all alike.
All About George: All about George Kelly… you know, if you go in for that sort of thing.
Go Fug Yourself: Fugly is the new pretty.
kottke.org: Home of fine hypertext products.
Slashdot: News for nerds. Stuff that matters.
Gawker: Daily Manhattan media news and gossip. Reporting live from the center of the universe.
Get Rich Slowly: Personal finance that makes cents.
hi5: Who's in?
Fotolog: Share your world with the world.
Jezebel: Celebrity, Sex, Fashion for Women, Without Aribrushing.
Autoblog: We obssessibely cover the auto industry.
Boing Boing: A directory of wonderful things.
Perez Hilton: Celebrity Juice. Not from concentrate.
DumbLittleMan: So what do we do here? Well, it's simple. 15 to 20 times per week we provide tips that will save you money, increase your productivity, or simply keep you sane.
Lifehacker: Don't live to geek, geek to live!
Gizmodo: The gadget guide. So much in love with shiny new toys, it's unnatural.
John Cow Dot Com: Make Moooney Online with John Cow Dot Com
WebWorkerDaily: Rebooting the workforce.
The Simple Dollar: Financial talk for the rest of us.
TrafficBunnies: Making your hits multiply like rabbits.
Mighty Girl: Famous among dozens.
The Sneeze: Half zine. Half blog. Half not good with fractions.
Buzz Marketing: Because everyone is entitled to my opinion.
Your favorite tagline is not here? Just post a comment and I will update the list.
Browse all articles on the Promotion category
127 Responses to "The Best Website Taglines Around the Internet"
happiegrrrl

Famous among dozens is funny. I am going to click over and check that one out just because I like the humor.
Mine's "Happiegrrrl Climbing – Where I've Been and Things That Have Happened While I Was There." Pretty much tells it like it is, with a bit of climber attitude.

399Retouch

My website's tagline is "You Can Look Better Than You Really Do."

(We Photoshop retouch pictures of people.)

Tom @ Scinti

That is a good one too!

Scaryduck

I draw your attention to my *other* tagline:

"A riddle wrapped in a mystery inside an enigma, stuffed up a dog's bottom"

So, so sorry.

Scribble Duck

We make up the news, so you don't have to.

Mike

One which still makes me chuckle is SEO Dave Naylors site which has the tag line "Can't beat a good rank".

Daniel

Thanks guys, the ones suggested were pretty good, I updated the post and we are up to 45.

chris

You forgot deanhunt.com – "Cos everyone is entitled to my opinion"

CAP News

CAP News … Are you in on the joke?

uncle wilco

Not as hip as some of these, mine is "Share your shed", does exactly what it says on the tin.

J.D.

I've always liked People You'll See In Hell's (pysih.com) "Your daily dose of evil."

But then I'm alone in a basement right now.

Widgett Walls

Hey, thanks for choosing Needcoffee! I'd like to humbly suggest the tagline of one of our newest sites, dedicated to mindless and entertaining violence, The Daily Kicksplode: "No gimmicks. No frills. Just once a day, something takes it in the face. Because this is what you want."

Kishore

Nice funny collection of Blog messages

Matthew Baldwin

Also, I've always been fond of Mighty Girl's "FAMOUS AMONG DOZENS"

Matthew Baldwin

My fancy formatting = FAIL

Haphazardly Spellchecked Since 2002
Sturgeon's Law Strictly Enforced
The Buckhorn Beer Of Weblogs
Thinking Outside The Pants
Putting The "i" Into "Teaim"

Matthew Baldwin

Actually, defective yeti has about 30 rotating taglines. In addition to the one you mention, there's also:Haphazardly Spellchecked Since 2002 (probably my personal favorite)Sturgeon's Law Strictly EnforcedThe Buckhorn Beer Of WeblogsThinking Outside The PantsPutting The "i" Into "Teaim"

Amy

mine –

aimZblingZ – * if you can bring it, I can bling it *

Ramkarthik

Thats a pretty good list. Few are funny.

Daniel

Jeremy, which ones you referring to?

Jeremy Steele

I think it is kind of interesting how many popular sites/blogs are starting to dump their taglines.

Heather (errantdreams)

I hadn't thought that much about taglines, but you're right, these do make the reader take notice. Thanks for pointing them out.

hurty elbow

I'm partial to mine,

Hurty Elbow: Comedy that's quite hurty in the elbow.

Michael Rowles

Ok, you can stop worrying now.

John Cow

We're moooved you've included us!

Eli

A lot of these are really good, just a nice addition for successful websites I guess.

Rhys

Thanks for linking to The Art of Rhysisms, my long dead blog :). My current tagline – born out of discovering my blog was banned in China – is "1/6th of the World Can't Access it, 5/6th of the World Doesn't Want To

Daniel

Ronald, that is a good one hehe, but I could not find it the site. Maybe they removed.

Ali

"Taking The Web Out of The Box" – My personal one 🙂

Great list.

Ronald

I personally like theVbag.com (slightly NSFW). They sell bags for storing umm, intimate items that women use as a replacement for men…

Tagline: "What do you put yours in?"

Skellie

Something about being 'smashed' with information frightens me. Considering I am on dial-up, the tagline is actually a pretty good reflection of reality 😉

Mine is: Creating content 2.0 to match the new web. I like it, lists or no :).

James Pegram

Cool post, I think you covered most of major players. A bit of shameless self promotion here's mine.
Reality Wired – Perception is reality and reality gets you paid.
Comments are closed.