The Art of Writing Catchy Articles: 11 Simple Tips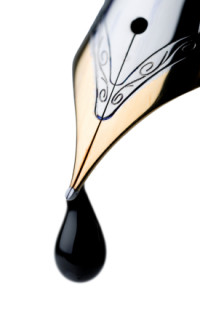 This is a guest article by Rajat Bhadani.
1. Content is Important:
If people cannot write well, they cannot think well, and if they cannot think well, others will do their thinking for them – George Orwell
It's like good storytelling – your writing needs to guide your audience into what you want them to think/perceive or they will create a picture on their own which might not be necessarily what you originally wanted.
2. Read Well:
If you don't have the time to read, you don't have the time or the tools to write – Stephen King
The more you read, the more ideas gets generated in your mind and you should also focus on reading from the competition to know what they are writing so that you can find a way to stand out from the crowd.
3. Eliminate the Unnecessary:
The ability to simplify means to eliminate the unnecessary so that the necessary may speak – Hans Hoffman
My most important piece of advice to all you would-be writers: when you write, try to leave out all the parts readers skip – Elmore Leonard
A sentence should contain no unnecessary words, a paragraph no unnecessary sentences, for the same reason that a drawing should have no unnecessary lines and a machine no unnecessary parts – William Strunk Jr.
Don't just write for the sake of filling up, eliminate whatever you think will bore your audience.
4. Be Passionate:
This is the challenge of writing. You have to be very emotionally engaged in what you're doing, or it comes out flat. You can't fake your way through this – Gordon Atkinson
You should write on a topic you are passionate about as unless you are excited about what you are writing how you can expect the reader to be thrilled while reading.
5. Paint a Picture:
The skill of writing is to create a context in which other people can think – Edwin Schlossberg
To create a powerful emotional response your writing needs to spark the same thoughts in your reader's mind as with which you started writing in the first place. So don't just simply state.
6. Use Images & Typography:
Typos are very important to all written form. It gives the reader something to look for so they aren't distracted by the total lack of content in your writing – Randy K. Milholland
Ideas are refined and multiplied in the commerce of minds. In their splendor, images affect a very simple communion of souls – Gaston Bachelard
Visual sometimes better expresses the writing or at least complements it. So it's advisable to use images and good typography.
7. KISS (Keep it Short & Simple):
Vigorous writing is concise – William Strunk Jr.
The finest language is mostly made up of simple unimposing words – George Eliot
Simple words are more easily understood and communicate your thoughts better. So use simple words and write only what is necessary to communicate to the audience.
8. Accept Criticism:
Don't mind criticism. If it is untrue, disregard it; if unfair, keep from irritation; if it is ignorant, smile; if it is justified it is not criticism, learn from it – Unknown Author
Pay attention to what others had to comment and learn from it and if you are just starting then again try to gasp from other successful writings (similar) and know why their audience (perhaps the same as yours) appreciated it and what they liked about it.
9. Keep Writing:
Quantity produces quality. If you only write a few things, you're doomed – Ray BradburyYour
How true – the more you write the better you become.
10. Be Unique & Unpredictable:
Consistency requires you to be as ignorant today as you were a year ago – Bernard Berenson
Consistency is the last refuge of the unimaginative – Oscar Wilde
Experiment and be creative and your audience will like you more.
11. To Sum it up:
Make it simple. Make it memorable. Make it inviting to look at. Make it fun to read – Leo Burnett
Rajat is a WordPress designer, and you can hire him and follow his work on StudioWordPress.com.
Browse all articles on the Writing Content category
31 Responses to "The Art of Writing Catchy Articles: 11 Simple Tips"
Indonesia Business Directory

Thanks for the 11 tips sir.

It's very difficult to do it, but I know, if want to success, we mus Consistency!
[ Consistency is the last refuge of the unimaginative – Oscar Wilde ]

Evgeni

#12 Be Relevant. Nobody cares if you write about 3-month-old news

Sanjay Nair

Some great tips and great quotes! Loved the way you used the quotes to emphasize the point and to make it more interesting. I do it too!

Thanks. Enjoyed the post!

Cheers,
Sanjay Nair

Stefan Wurz

That is great ideas that i have to follow through with it.

Jasmine
Humour Article

You have covered almost every single point an article writer could ever think about in order to make his article worth reading.
If you want to know anything & everything about article writing, then this is the article to do it!!

ldonovan

Great article, thanks for the info! There is nothing like a well-written article, but without the catchy phrases and headlines, no one will see it (or want to see it). I had this problem when I started writing and i found that using glyphius really helped me alot.

Roschelle

All excellent points. For me being passionate about what I write always makes for better articles (posts). That's why it's so difficult for me to subscribe to some of the sites that pay bloggers to write posts about their products. Mind you…it's an excellent way to earn income through blogging; just not for me.

Chris

Hi,

Thanks for the post. I'm not a very good writer and I try to read about the topic as much as I can. Do you have any advice on books that would help on better blog writing?

Best regards,
ChrisS

raitocorleone

Make it fun to read – Leo Burnett
==========
Make it valuable to read- raitocorleone

raitocorleone

hahaha ,these didactic words very subjective

raitocorleone

NO,I dont agree

to write is just a language skill,not think,mind,wisdom..

writing just a express way…

But if you cannot think well you cannot write well.

Ultimate Blogging Experiment

Articles are so boring without pictures so use them!

mad

Articolo molto interessante.. I contenuti sono importantissimi su internet.. ma il saper scrivere bene non è da tutti.. Grazie per gli utili consigli!

BloggerNewbie

Great ideas. And quotes are always thought provoking. I use a few of these tips everyday! It helps me and my writing to do my daily visiting to find out what everyone is writing about, what I like, what interests me, what my twist is on certain subjects. And it's nice to know "the more you write – the better you get!" Thanks for the daily help..

Australian Web Directory

I can recommend a great book called "Make it Stick". It makes you think about how you structure and present ideas.

jalilik

Randy K. Milholland's quote about typos is so true! I used to correct grammar and spelling mistakes (in french) in my university's newspaper, and sometimes typos were the only way for me not to fall asleep on a boring article!

vuthasurf

That is great ideas that i have to follow through with it. Thanks for your exploring these thoughts.

jigs

that's a very creative way of telling a good tips. you are very sure of your knowledge in writing. thanks for the tips this would be very helpful for me.

Brad Blogging.com – Personal Blog Tips And Blog Help

Along with Writer dad, #8 is a great quote from the unknown author.

basicxman

GREAT ARTICLE, liked the quotes.

Although as a robotics enthusiast I always thought KISS stood for Keep It Simple, Stupid

SEO Genius

A great collection of quotes and an interesting way of writing and inspiring people.

CheStyle

Great, thanks. And I know that research shows that most ppl just scan through posts, so KISS is sometimes the only way to go, but there are some authors that have such a great writing style that no matter how long their articles are – people read every word..

Writer Dad

"Don't mind criticism. If it is untrue, disregard it; if unfair, keep from irritation; if it is ignorant, smile; if it is justified it is not criticism, learn from it" – Unknown Author

My favorite from above. So true.

th13rteen

These tips are great. I totally agree with them. Just be honest, write about what you're interested in and learn from your mistakes.

Technotip.org

Thanks for providing Some very inspiring, useful, relevant sayings. I actually typed some of these sayings in my cell phone(while reading it) and sent it to all my friends through SMS.
Comments are closed.