Simplicity Is Essential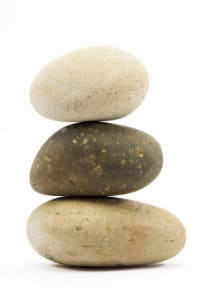 Google search is simple.
So is McDonald's.
TechCrunch? Simple.
The iPod? Simplicity at its best.
Seth Godin's books? Simple, carrying one central and clear idea.
Twitter? Pretty simple.
As you can see, most successful web services, businesses, blogs, products and books are simple.
What about you, are you simplifying things or rather making them complicated?
Browse all articles on the Strategy category
48 Responses to "Simplicity Is Essential"
Eryaman hali yikama

Good information and good way your blog post. Good luck blogger man.

hikaye

I am trying as hard as possible to simplify things. I change my template to more clear design.

Medyum

Tech Crunch is not simple, they write much less about startups, they write about off topic stuff like "shaking hands", they syndicate content from their other sites … not simplest blog out there.

I was just looking for a good blog which writes about new startups because Tech Crunch is getting on my nerves lately, any help ?

And I agree about the statement, what I have learned is that when you are starting new site – go simple, don't confuse readers, don't make them think what to do on your site because it seems that there are 100 things they can do. Make their user experience simple and useful and they will come back.

Karthik

I like the simplicity of ur theme

Tom Bradshaw

I agree that simplicity is essential for usability. But when you have alot of keywords and areas to be added to a site, simplicity has to go out of the window unfortunately

bebek oyunları

I have a very simple mind so I always try to make things simple. The problem is I seem to be trying to go too many different directions.

Samm

Sumesh P.

Daily Blog Tips is simple too 🙂 I've also liked Leo's Zenhabits a lot, he practises what he preaches…

But there are also plenty of services with not-so-minimalist design, so in the end, I don't think design matters a lot. Google, Plenty of Fish, etc….

S.Pradeep Kumar

Your theme is really simple and sensitive ! 🙂

Samm Week

Simplicity is one of the joys of modern life. A lot of the work involved can be simplified to allow us to focus on one thing.

Simple is only working on one website per day.

Samm

Nick 1 week marketing

I have a very simple mind so I always try to make things simple. The problem is I seem to be trying to go too many different directions.

Samm

bong

Very nicely put. The way you presented your "simplicity" thesis underscores the very idea.

SEO Come

Yeah, this is why niche marketing is so successful. Focusing on one thing simple enough to achieve success. Stupid man makes simple thing complicated, wise man makes complicated thing simple, this is the difference between success and failure.

I always apply K.I.S.S. formula in everything in my life, so I feel quite simple and happy every day!

gausarts

Still impressing to hear this simplicity all about these years. Great stones up there:)

Make Money

Well said, Simplicity is the Fashion that Never Ends !!

maidul

Oh!what i will say. The tips just imagine.

Himanshu

So True! I learnt it the hard way but simplicity simply rocks.

Things are simple initially, we make them so complicated after a while. And then we realize that the simplicity was actually the better approach. Facebook is a perfect example!

sweet and short post!

Vijayta

You speak out your whole idea in just few words about simplicity its very simple manner but effective as well.

watches

simplity is always a very important aspect for seo.
thanks for your advice~
Comments are closed.