Should I Publish My Best Content In My Own Blog, Or Guest Blog It?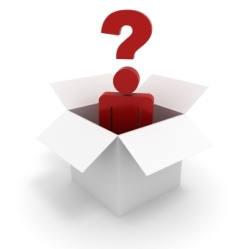 This post is part of the weekly Q&A section. Just use the contact form if you want to submit a question.
Farrahd A. asks:
What would you pick: Write an amazing guest post on a really popular blog or write it for your own blog and see if it does well?
This is a common question among bloggers, and not only among new ones. Both options have advantages and disadvantages, hence why it can create a dilemma. If you publish it in your own blog, you will retain all the traffic and backlinks, but there is a risk that the post won't gain enough exposure, especially if your blog is relatively small.
If you publish it as a guest post on a larger blog, on the other hand, you will certainly get exposed to a new audience, gain a powerful backlink, and possibly some new readers and subscribers along the way. The disadvantage here is the fact that the blog that will host your post will retain most of the traffic and backlinks associated with it.
So what should you do?
You should mix both strategies, with varying proportions depending on the maturity and size of your blog.
When your blog is new, small, and you are trying to get the word about it out, you could use a balanced split, say 50% and 50%. That means that for every two long and structured posts that you write, one should be published in your blog, and one should be offered as guest post.
The only caution here is to make sure that your blog will have a decent amount of good articles already published before you go around guest blogging. Else your new readers won't have a reason to subscribe and keep visiting your site.
Over the time your blog will mature and your audience will grow. As this happens, it becomes more important to have your top quality posts published inside your own blog. That is your ultimate objective after all, to have a website that people consider a valuable resource for one reason or another.
You could still guest post once in a while, but limit it to good opportunities when high profile bloggers invite you to do so.
What is your guest blogging strategy? When do you post it in your own blog, and when do you offer it to some other blogger?
Browse all articles on the Q & A category
23 Responses to "Should I Publish My Best Content In My Own Blog, Or Guest Blog It?"
amit

There are lots of blog for that subject all they copied the contents and original blog is not getting the benefit. what is the answer?

medyum

I would recommend to prepare 2 top quality posts: The day the guest post is published, publish on your blog the other top quality post for the new readers that arrive on your blog via the guest post blog.

Arun Basil Lal
Brian

Personally I think you should do both! You could write two versions of the same article and post one to your own blog with one headline and then post the other to the guest blog with a different headline.

By writing two versions you will avoid problems of duplicate content and you don't have to worry about whether or not your article will actually get read on the guest blog.

Abi

Guest blogging is surely plus point fr reputation and gaining good traffic biut at the same time quality content on your own blog is must to make those visitors loyal ones and keep them coming back to enhance blog reputation.

Adventurous Wench women's travel

I certainly agree. Thanks for sharing this to everybody. It'll help a lot especially for new bloggers.

Nikhil

If the blog is new one then I would like to make self engaging first & then will think about the guest writing.

Finally it depends on the no. of posts in the blog. If you have good no. of Quality posts in your blog then you must think @ guest posts. As at some places you can make some money also…

Seth

Guest posting is a great plus for your blog's reputation. You should have great content on your blog though to get the most out of the new visitors coming to your blog. Otherwise you will get lots of traffic for a brief stint and then no returns…

simon

i suggest if to post in your own blog is a good idea.

Janet

Thanks Vidya, as i am new to this blogging, you have answered my questions, i think i need to have a good content on my blog before i invite others….. and later on i can think of writing on to other blogs.
take care, janet

Leland Creswell

Daniel I agree. Good article. However, something was missing.

When guest blogging, we must be extremely careful about where our name and the credits for the blog post are located. If the majority of the people don't see, or don't care, about who made the "guest" post, then they will attribute the content to the original blog owner.

Obviously this is incorrect. However, the fact remains that most of the readership of many blogs consists primarily of people who read and leave. They are in and out as quickly possible, and might not actually care who wrote the message unless it's put right up front in their face.

Be extremely careful about the placement of your name and credits when guest blogging, and you will be fine however. 🙂

Farrhad A

Thanks for answering my question, Daniel! 🙂
Lovely answer 😉

Q: Would you prefer Stumble Upon or Digg traffic? Which is better to concentrate on?

Steve Hall

I completely agree.
You have to have something worth visiting before you invite people to visit.

Ben

Exactly. You have to have good content on your own site before posting guest posts, other wise there is no reason for those new visitors to stay.

Hesham

Very nice Tip, I have just started to accept guest post on My Life Thinking blog, and guest posters are feeling great with the traffic they gets from it so far.

I didn't guest post on any blog yet, but I am planing to it. Thanks

joe gelb

Probably both and tweak it a bit. There is no rule saying content can not be repeated.

mand

@Fabio, i was going to say that same thing.

@Mark Alves, that's a really useful article, thanx for the link.

@Daniel, I'm slowly moving towards the stage where i'll need to think about this (my first guest post in the next couple of weeks), and have already asked myself this question, so it's great to have it clarified – thanx very much.

Adam Pieniazek

Great tip Fabio. I'm planning on writing a few guest posts for various sites over the next week or two so this article and the comments are much appreciated!

Arun Basil Lal

I guest blog when I have something to say, but thats not what my blog is about. When what I have to say is totally un-realted with the contents of my blog. This is not a hard-and-fast rule for me, but I find myself doing this more often.

Also, I try to write atleast one guest post a month nomatter what it is about.

Arun

Fabio

I would recommend to prepare 2 top quality posts: The day the guest post is published, publish on your blog the other top quality post for the new readers that arrive on your blog via the guest post blog.

Daniel Scocco

@Mark Alves, yeah that is a good strategy to use, too.

Mark Alves

For some topics where you've guest-blogged elsewhere, you can elaborate on your own blog to get the best of both worlds.

SEOmoz has an interesting article on the tradeoffs between hosting your own content and posting on higher volume sites:

Raju

I always had this question. thanks for answering Daniel.
Comments are closed.