Tinyurl.com is a cool service. It lets you transform really long URLs into shorter and user friendly ones. In situations where you have a limited space or characters to use, for example in Twitter, it becomes really handy.
What if, however, suddenly you could also track the stats behind the short link that you will create? Stats like how many clicks it got, where those clicks came from, what country was the user located when he clicked and so on. All updated in real time? That would be nice huh?
Well the service already exists, and it is called bit.ly. I just created a test URL there and used it a bunch of times. It counted the clicks after a couple of seconds, mentioned that they were direct clicks, and that I was located in Brazil.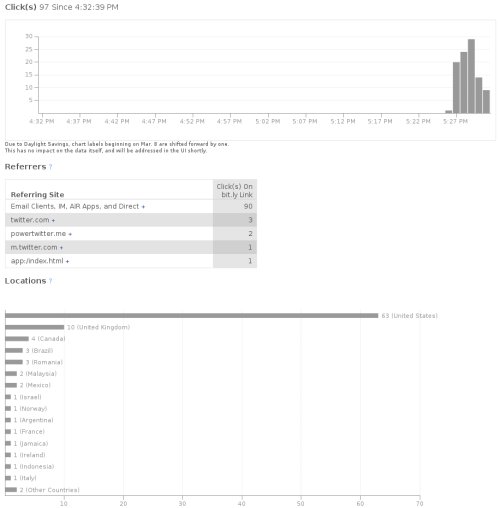 If you use Twitter extensively, this tool might be a blessing. You will be able to track at what time of the day more people will click on your links, where those users are located and so on. Give it a try, I am sure you will like it.
Hat tip to Adam Singer who emailed me to let me know about this new service.