Remove The Writers' Block — Three Resources To Get Amazing New Topics For Your Blog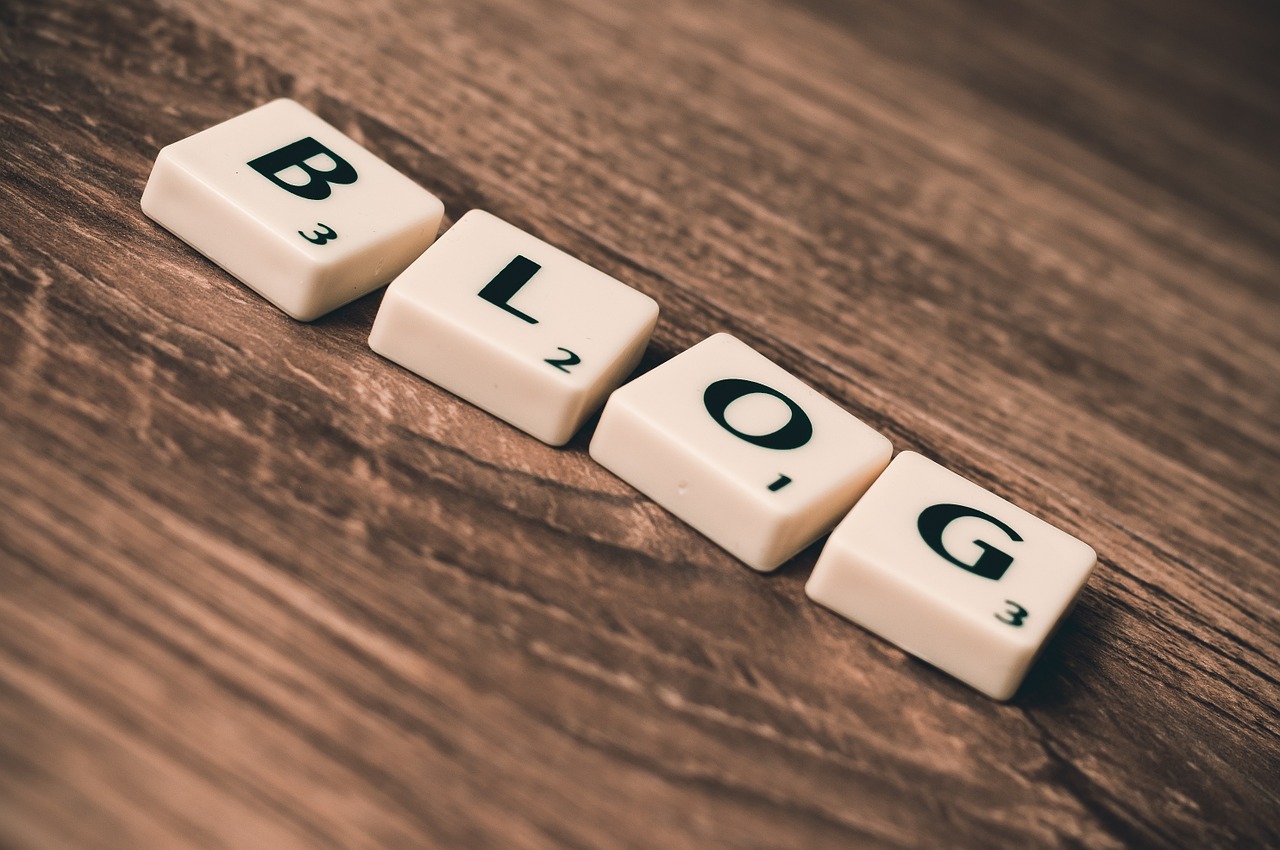 This is a guest post by Anand Srinivasan. If you want to guest post on this blog, check out the guidelines here.
Every blogging guru's advice to grow a thriving blog is to keep writing more and more content. That is why we are often advised on starting websites on topic which we are most passionate about. This is because these are topics that we can keep on talking (or writing in this case) for hours together and so will have so much of content to write.
But honestly speaking, this is more easily said than done. Firstly, most of us don't have such huge passions on something. And even if we do, it is either in a topic that is already so competitive or something no one cares about. I am so passionate about the game of Cricket, but do not own a website on that because it will not monetize very well. So, admit it, at some point, we will have to start websites on topics that we are not very highly knowledgeable about, but are into it primarily because it is highly monetizable and because we can write.
Here comes the well-famed malaise of all bloggers — the writers' block. You might go on and write a hundred articles. But beyond that you will realize there is simply not many things to write about. Where do you find new topics to write? Here are three websites that I have found so much success with in finding new topics to write about. And trust me, they get in a roaring traffic as well!
1. Google (ever heard about the "Wonder Wheel"?)
I can see that smirk on your face. Google, a website no one has ever heard of, right? Well seriously, I use two tools on Google that can get you amazing new topics to write about. The first is something you might have discovered yourself — The Google keyword suggest feature that gives you keywords even as you start typing a search query on Google. This is a real good feature to use. Just start typing a keyword and Google suggests other related keywords. To make better use of this feature, try using different kinds of search queries. For example, if you are looking to write on "photography", try searching for "How to Photo.." or "Tips to photo..". You will see different topics to write on — like 'Tips for photographing children', 'Tips for photographing fireworks',etc. Cool, ain't it?
There is one more brilliant feature in Google that I like to use. This is called the Google Wonder Wheel. Let us take the same topic called 'Photography'. Search for the keyword on Google. Now, on top of the results, you see a link that reads, 'Show Options'. Click on that and you will now have a sidebar on the left with various options. Click on the 'Wonder Wheel' option (under standard view). You now have a graphical display of related keywords. Click on one of the options, say, 'Photography career' and you will now see keywords more long-tail from there. Keep going deeper and you will find one niche topic you have not written about!
2. Yahoo Answers
Yahoo answers is such a wonderful resource to know what people actually want. Unlike keyword research tools that only claim to tell you which keyword is hot and which is not, Yahoo answers actually tells you what people are searching for. So, it is more like a first-hand report on the hottest questions. Just realize that if there are so many people asking for 'tips to buy a good guitar', a much higher percentage of people should actually be asking the same question on Google. If you are going to answer the exact same question, chances are that you can make it to the top of the Google search results too, and voila, you got a new topic that's hot!
3. EzineArticles
Simply put, Ezinearticles is an article directory where anyone can submit articles. And you have hundreds of articles being uploaded there every single day. So, why should it help you? That's's simply because people uploading the articles there are webmasters themselves. These are people who have done the dirty work for you — they have researched a niche topic, researched for proper keywords that will get them listed on Google, and then written an article on EzineArticles praying that it will help them throw traffic to their website.
Now, you have a website too. Why not outsource the keyword research to these people? Simply search for the topic of your website and get thousands of articles on the topic available. That is possibly thousand different ways you can write on the same topic. I searched for a weird keyword 'toothpaste' and see close to 8000 articles listed on the topic. Imagine how it is for other more competitive keywords!
Anand Srinivasan blogs on Internet statistics at Techcrunchies.com and has also newly launched KnewThis.com.
Browse all articles on the Writing Content category
32 Responses to "Remove The Writers' Block — Three Resources To Get Amazing New Topics For Your Blog"
Jan Middleton

The wheels are turning in my mind about how fast I can get to these new tools, especially Google's Wonder Wheel and a few of the other ones as well.

Google's keyword search tool is ideal. Ezine Articles, sorry, but you are too picky though I have managed to squeak by a few articles in there to become an "expert". Does that mean I am a part time expert?

Better check these out before the wheels come off!

Rajiv

Thanks for this information,it is must to get tips for me.

I have already using Google and yahoo answer in search of topics but

Google wonder wheel is new to me.

Nhoel

This is the first time i heard about the wonder wheel. ill go ahead to see it closer.

thanks!
-Nhoel

Daan

I use Hubpages to get topics for writing. I publish the articles from my blog on hubpages to generate more traffic and backlinking. A great feature from hubpages is the questions department of the site. What I do is, view one of my own articles and check the 'Related questions' heading. This always gives me great ideas. Plus, it's something that somebody wants to hear – you answer somebodies question right? 🙂

elmot

Actually, I haven't really used these three on getting my ideas for my posts. What I do? I just think and look and see things around.

Oliver

Thanks for this information. Never tried these resources for blog ideas but I will definitely have to try these to help me get some ideas for new blog posts.

Chris

The wonderwheel is awesome. Another place that's good is Betternetworker if your into marketing. A lot of people put articles and a lot of other information there. I've had a few ideas from there.

Chester

This is awesome- the Google Wonder Wheel. I'd try to get this working on my blog. Great tool huh.

Lee Ka Hoong

I've seen many people talking about Yahoo Answers worked well but I've never tried before, perhaps this is something I will do next.

You have a great post here Anand. 🙂

Angela Moore

Nice ideas. I'm also a fan of using Twitter search and focusing on keywords related to my blog topic(s) as well as Google Insights. Those two items to give me a lot of ideas to work from.

jennifer888 @ Negotiation Board

Thank you for these ideas. I've never thought of using the wonder wheel or Yahoo answers. When, and if, I do run out of content, I will know where to turn. I am fairly new to the blogging scene so the ideas are still flowing!

Scott

I am at post 89 and feel that I have used up all of my initial thoughts on my topic, and now that I have them out of my head and on my blog it's time to move into different areas like how to's and do some more in depth research. Thanks for the tip.

Blog Ebooks – Claus D Jensen

Great advice!

Specially the Ezine Article advice is VERY useful!

Greetings,
Claus D Jensen

Jared P Little

The Wonder Wheel, I used this in the past but never thought about it for blog ideas, will have to give that a try thanks.

Mike Kirkeberg

Love the wonderwheel. Also like google alerts and checking technorati for inspiration.

Laura Christianson

Anand,

Thanks for the info about the Google Wonder Wheel — I wasn't aware of that feature. I've already used it to generate ideas for my niche topic (adoption issues). Love the graphic interface! I'm going to blog about this at my own blog. Google has so many innovative features — so many that it's tough to keep up with them all. Thanks for pointing out this one!

Blake @ probs blog ideas

I have never heard on wonder wheel but that sounds like an awesome tool. I have wanted s tool to help find long tail keywords. I can't wait to get working!

Mr. I

I will have to start using Google's wonder wheel.

Here are some methods I use to find new topics:

Comments: Comments from readers help a lot in getting new ideas. Readers always have interesting questions/suggestions.
Other Blogs: When reading posts from other blogs, I often find ideas from "openings"(when a bloggers talks about something but not in much detail!

Anand Srinivasan

Thanks for reading the article guys..

Gestroud,
The idea is to get the possible keywords and topics you can cover your niche, not to copy the article..

gestroud

Great article, but I kind of wonder about being penalized for duplicate content when using EzineArticles.

Dana@Online Knwoledge

It is really useful tips. I have no idea that we can use google "wonder wheel" and yahoo ansewer to overcome writing block. Thanks friend, i surely will use it.

Oscar – freestyle mind

Awesome, thanks for sharing.

Bob Bessette

Hi,
Thanks for the top on the Google wonder wheel. I also utilize eZineArticles as a way to get more exposure but you mention other ways I could use eZineArticles. Great post!

I think Daniel does a great service to all of us bloggers with this site and also by allowing guest posts like this one!

Best,
Bob

Firas Steitiyeh

Anand, such a great article!

100% beneficial tips and straight to the point! Thanks Daniel for hosting this guest post 🙂

Best,

Firas

Rocky

Google wonder wheel is a must tool for bloggers. It gives a lot of great ideas what to blog!

Keith Davis

All new stuff to me.
Google wonder wheel sounds like a great tool for ideas and long tail search… probably the first thing I'll try.

EzineArticles could be another gold mine! And all the work has already been done… makes me feel a bit guilty.

chrischee

One more resource is read those relevant or similar blogs or blog posts to spark some idea to write your own point of view for writing new articles 😀

Eko Setiawan

I previously thought, this article I have ever read. But when I try to read more deeply. I get new knowledge. Thank you.

— Previously I apologize if my lack of proper grammar —

chrischee

The Google suggest indeed helps in finding right blog post title for writing those how-tos and tips which most people search for. I'll try out the Yahoo answer and enzine 🙂 thanks

JoAnna

I didn't know about the Google Wonder Wheel. What a great idea generator! Thank you!
Comments are closed.