Regrets of a $10,000 a Month Business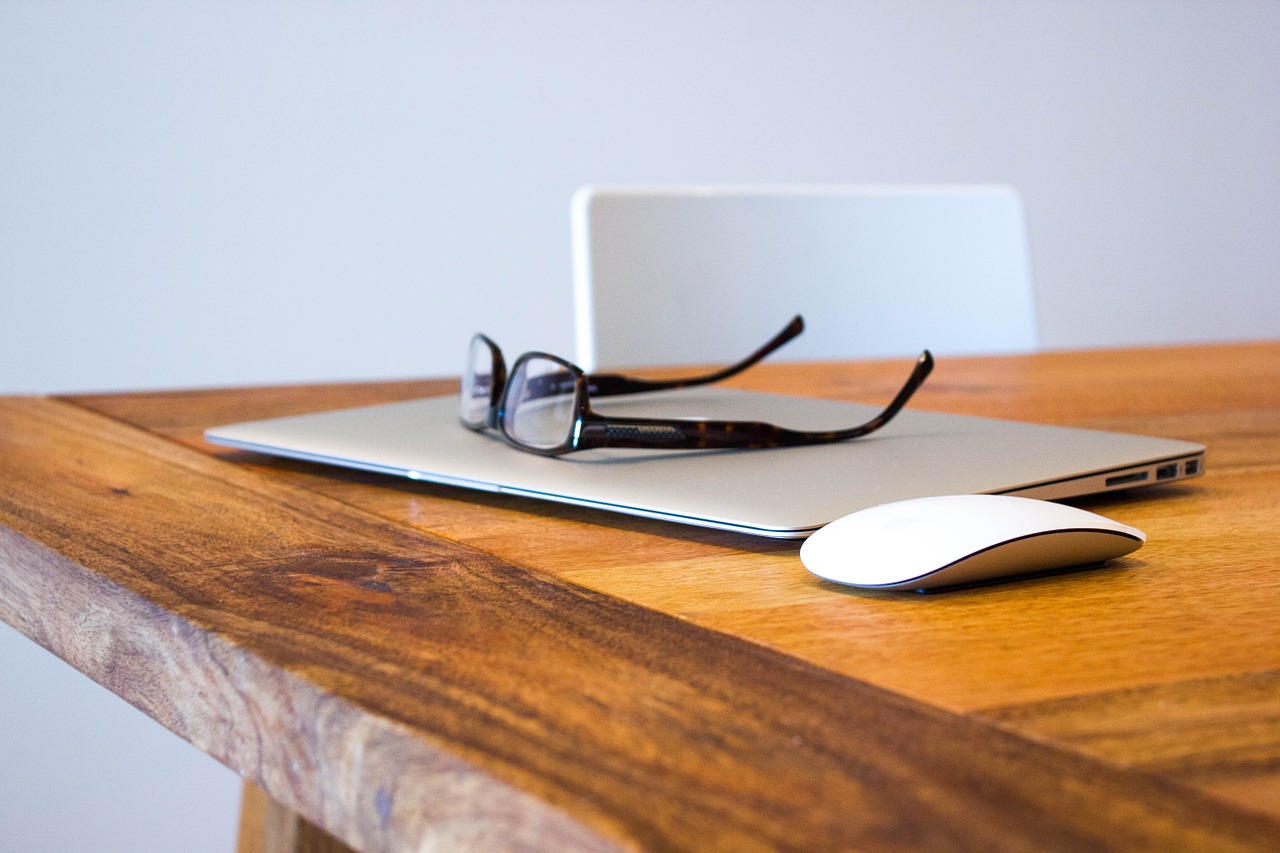 This is a guest post by Chris. If you want to guest post on this blog, check out the guidelines here.
How can one regret the climb to 10k a month?
Positive and enthusiastic they called me. Yet beneath the smiling face and seemingly limitless energy, was an overworked and exhausted entrepreneur. For two years I had worked tirelessly to build a business out of a video gaming blog. Two years of working twelve to sometimes eighteen hour days between a full time job and an ever growing business. I listened and I gave on all fronts, from podcasting to tweeting and even started several revolutionary community building sites around my niche. With tens of thousands of fans and a dozen income streams, my hard work paid off in the sum of ten thousand dollars a month of business.
What I've learned throughout this ordeal is far more important than all the money earned. These lessons, which cost me time, blood sweat and tears, can make or break a starting business. Like most things in life, it is our failures that teach us the most and my failures are the source of several regrets throughout my climb to the top of my niche. What I'm going to do today is share with you these regrets and, in doing so, teach you how to avoid the mistakes I've made.
One more thing to think about before you read these regrets; you should consider what they've taught me. In six months I grew a blog from two thousand to ten thousand subscribers. It took me almost two years to get it to two thousand before learning these lessons. Now read through my regrets and think about how the lessons I've learned can help you grow your own business.
Regret #1: Working Too Hard, Spending Too Little
I could have done it in a quarter of the time with a tenth of the work.
A quarter of the time, a tenth of the work. You know what that means in terms of the numbers? It means that the ten thousand dollars which took me four hours of work on average per night, instead could have been achieved with just an hour each night. What's more, the time saved would have allowed me to focus on my strengths, which takes far less out of you than when you try to work on something outside of them. Think about it, how hard is it for you to write php code if you aren't a programmer? Pretty damn hard, that's what. How about tweak the conversion rate of your sales page or design your own graphics? Even more importantly, my work was never better than what I could have paid for, and quite frankly it was usually less than half as good.
Outsourcing and focusing on my strengths were two key things I learned from this first regret. Now when I launch a product, I have a team of people around me getting the job done right. I've identified my strengths to be writing useful, concise, creative content and marketing it to people. Everything else, I leave up to the professionals.
Something else I've learned through this process of learning to outsource is that I can do quite a bit of it for free or in exchange for other things. This guest post is free outsourcing. Think about it, what does Daniel get for publishing and what do I get for writing this post? Here's another example: When I set up a forum in my niche with over 7,500 members, how do you think I managed to monitor it? I couldn't! So I had to outsource to admins who simply wanted a fancy title, a different colored name than regular members and the powers of a forum admin.
I'll give you one more example which is one of my best secrets for exploding a blog's popularity: Blogging Carnivals. Yup, blogging carnivals, but blogging carnivals done right. What I did was ask people to write a post on a certain topic and then I created a collection of brief summaries along with links for each post. This forced readers to click on each link, read the text and then go back to my blog. I didn't make the links open in a new window either, which created dozens of extra hits for each person that read through the whole carnival. These carnivals were also a great source of links, although I didn't require them from the participants, and many sites talked it up about how great it was to have the first blogging carnival of our niche. Each month, this remains the most popular post on the blog and all those blog writers are basically being outsourced for content but paid with free publicity.
Regret #2: Burning Bridges and Trusting Bad People
Wouldn't you know, it didn't take more than a month for my blog's content to start being stolen by a major blog in the niche. In fact, it wasn't just a standard blog, it was one of those mega blogs with over a dozen writers and run by a fortune 500 company. People in my niche know who I'm talking about, but I won't name names here. Even though this site was an awesome source of links to my blog from time to time, I still took it upon myself to launch a crusade of posts bad mouthing them for stealing my content. I should have shut up and let it happen, but I had to open my mouth and not think of the consequences. It took almost two years for them to link to me again. Sometimes poking the elephants in your niche can be profitable, but be sure that you weigh the long term consequences against the short term benefits of doing so!
Having written ebooks in my niche which were surprisingly successful, considering that at the time I had less than two thousand subscribers, I decided to team up with other major players in the niche. I worked over sixty hours on an ebook for a company which said that they had seventy five thousand dollars of marketing funds ready to be used to sell it. They took the book, they made a site and they ignored me. Six months later I got their site shut down through their hosting provider, but I lost time, energy and plenty of money. Lesson learned: don't trust people you don't know yet. If you haven't had a relationship through guest posts, mutual linking or something similar, then you shouldn't even begin discussing monetary endeavors with someone.
Regret #3: Looking to Others Instead of Looking Inside Myself
Outsourcing allowed me to focus on my strengths and although focusing on them may sound easy, believe me when I say that it is anything but. A loser tends to consider how a winner beat them and a winner tends to consider why they lost or won. That's the difference between a winner versus a loser, and if you want to be a winner then you have to focus on improving yourself, not what everyone else is doing. I started putting more effort into my posts and presto, an extra ten subscribers per day! I put effort into my auto responder and presto, an extra ten sales per week! Due to writing being one of my strengths, putting effort into it instead of wasting time on my weaknesses exponentially increased my gains from it.
Here's What I Don't Regret From My Experiences:
I don't regret helping others to succeed in everything I did.
I don't regret meeting so many amazing people and connecting with them.
I don't regret the life lessons I've learned.
I don't regret the countless heartaches or failures I've endured.
Last but not least, I certainly don't regret the money I've made!
I'd like to leave you here today with some optimism about starting a business and becoming successful online. First off, you can do it all without spending a dime, and I suggest that you start off this way. Put in the time and energy to focus on your strengths and, when the money finally starts rolling in, then you can consider outsourcing to cover your various weaknesses. Just try not to be like me and wait years to start seriously outsourcing. 😉
About the Author: Chris writes about driving traffic, building communities and being successful online. You can find him at his new blog, The Traffic Blogger, where you can learn more from the experiences Chris has had turned his gaming blog into the business it is today.
Browse all articles on the Monetize category
15 Responses to "Regrets of a $10,000 a Month Business"
Sarah

Thanks for sharing Chris. You're right, writing is one of your strengths! I enjoyed reading your story.

I'm at a cross-roads of deciding what my strengths are and how much time I need to spend promoting skills in the off-line world vs the online world. Great advice provided at a good time for me. Cheers.

Abhishek Bharadwaj

I am also running in the same situation these days.Working everything out by myself.

Stephanie Hodges

Thank you for the great advice! It is so true that we all learn more from mistakes and really appreciate you sharing. I'm nowhere near the point of profiting off my blog or being ready to outsource, but this is extremely useful for me to hear sooner rather than later.

Mighty

I just got inspired by your story Chris. I went ahead and subscribed to your blog. 🙂

Vlatko

Smells something fishy here.

I guy who makes a $10K per month runs a badly designed blog hosted on a free blogger platform. Isn't that weird?

Although the article is good I highly doubt the story behind it.

If I decide to start up a blog, already having a $10K per month from another website, I would massively invest from the very beginning of it. From the one word domain name to full blown professional web design. And some pro paid writers too.

linda@adventuresinexpatland.com

Seriously good post. I'm particularly intrigued by the 'borrowing without asking' that a mega site did. You wouldn't poke the elephant if it happened again, so how would you handle it? Pretend to sincerely thank them for riffing on your ideas, or what?

Suraj

No one can be perfect as you mentioned like writing articles, designing and programming own blog, and many new bloggers try all things to do their-self.
I also have bad test of friendship with bad people, it's not hard to find good people in blogging world, but I think that time luck was not with me.
Loved last point, because I can see many new bloggers only read numerous ebooks each day but never take action.

Daniel

Great Article, Chris.

You certainly have had some ups and downs on your road to blogging success.

You have put a lot of work into building up your business.

The fact that you did not throw the towel in when faced with a number of obstacles, whereby the majority would have, is the reason why you are successful today.

Edie

Great points especially about outsourcing and recognizing and using our strengths. I'm still pretty much a newbie when it comes to earning money online and you gave me much to think about.

George Tee

Hi chris, I learned a lot from your this guest post. I like the regret 1, simply because there is required more time for you to do the work on your own. Outsourcing is a great idea, you spend much though you work a little. Absolutely in the latter part, it would pays off. Regret 3, Follow the leader, look at what successful internet marketer does and apply it to your business. Thanks for sharing your experiences.

Lakhyajyoti

Your journey really inspires a new blogger like me.Learn lots of new things from your article.Thanks for sharing Chris.

Mani Viswanathan @ DailyBlogging

It's said you need to spend money to earn money. But when you work hard & earn money it's not easy to through it on a product/service.

Geet | HobbyIdeas

Chris your journey will inspire new bloggers and help them learn. You've achieved a lot in a short span of time & have proved that hard work pays.

Dave

Loads of great advice in this article, and much I can identify with. I'm still far from $10,000 per month, but it's certainly a number I'd like to reach in the next year or two.

I find the more money I make, the easier it is to reinvest because I continue to keep my living expenses to a minimum (well still having a great time living and traveling in Colombia).

I could definitely benefit from more aggressively outsourcing work though.

Justin | Mazzastick

Chris,

Thanks for sharing your personal journey in the online world. There are many things in here to consider but the one that stuck out the most was internal focus on your strengths.
Comments are closed.