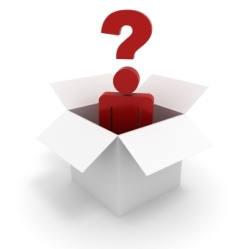 This post is part of the weekly Q&A section. Just use the contact form if you want to submit a question.
Yuen asks:
What is the proper way of displaying a copyright message? That is, what year should I include, what rights and so on?
This is a question that I also had some four years ago, when I started publishing content online. I had noticed that all the mainstream websites had some kind of copyright message, so I felt that I needed one too, and I went on to research a bit.
The first thing that you need to know is that displaying a copyright message is NOT necessary to claim copyrights over something (it used to be, but not anymore). In most countries around the world (including the U.S.) copyright is given to the author as soon as he publishes his material publicly and in tangible form.
That being said, a copyright notice can be useful if you end up needing to protect your work in court, because it makes harder for the other party to claim ignorance over the copyright (called innocent infringement).
Finally, the correct form to display a copyright notice is the following:
Copyright 2004 Daniel Scocco
or
© 2004 DailyBlogTips.com
The first thing that you need is the word Copyright or the © symbol. After that you should include the year when the material was first published. Lastly you should include the name or the person or organization who holds the copyright.
Finally, if you are using a copyright notice on your website and you want to cover the date of publication of all your articles and pages, you could use a range (thanks Jordan for this reminder). For example:
© 2006-2009 DailyBlogTips.com